Hacking has always been shown on screens as a nerdy geeky character sitting on computer screens and pressing a button and kaboom!
The computer network at the opposite end which mostly is FBI server or that of any government or corporate agency is hacked.
Hacking always generates glamor and mystery and adds that special oomph factor to the movie or TV show.
But rarely has any movie director shown the skillful art of hacking in the right perspective.
It is because, behind every hack, there is this banal and routine work of finding the vulnerability and exploiting it and this may take days and sometimes weeks for even a good hacker.
Also Read- Best Hacking Movies That You Should Watch Right Now
With technology becoming the center point of human lives, hacking which was often relegated to a single scene in the climax of an action-adventure movie or TV show is now often finding a place in the central plot.
In fact, many new movies and TV shows have hacking as the main plot with human melodrama relegated to the subplot.
TV shows have more options for showing hackers and hacking in the right perspective as they have ample screen time compared to movies that have to cramp everything up in the 2 hours of runtime.
In this article, we bring out the top hacking TV shows.
Best Hacker TV Series About Hacking 
Mr.Robot has become a cult TV show for millions of its followers. "Mr. Robot" is probably the first TV show that accurately portrays an elite hacker group that uses computers, mobile devices, different technologies, programming, and social engineering to penetrate secure networks and take down evil corporations, all the while trying to remain anonymous.
It shows code being written in Python, IRC chats and Raspberry PI computers, just to name a few.
The TV show follows  life of Elliot, a young programmer working as a cyber-security engineer by day, and a vigilante hacker by night.
---
The second TV show on our top list is The IT Crowd. Though The IT Crowd is not a proper hacking-oriented TV show like Mr.Robot, it has its own moments of hacks.
The IT Crowd was very popular among viewers and had a successful run for 8 years from 2006 to 2013.
The TV follows comedic capers of a rag-tag group of technical support workers at a large corporation.
---
Silicon Valley has more to do with boardroom battles in the tech world rather than hacking.
However, it does portray the tech and hacking correctly with a bit of comic touch. The serial shows the high-tech gold rush of modern Silicon Valley and the cut-throat competition techies face.
In the TV show, the people most qualified to succeed are shown as least successful and underdogs without any qualifications making it big. The TV show started in 2014 and is still going strong after a run of 3 years.
---
Person of Interest takes place in our list because it has Artificial Intelligence as the central plot.
The TV shows the protagonist, an ex-assassin and a wealthy programmer who uses AI to save lives.
The TV show shows a vast array of AI network that lists the upcoming crimes and criminals deduced through machine learning technique.  However, the details of the crimes–including the civilians' roles–are left a mystery.
---
Halt and Catch Fire has been running successfully since 2014 and portrays the tech crowd from 1980.
The  TV show captures the exact office ongoings in those early years of PCs through the eyes of a visionary inventor ala Steve Jobs.
---
Chuck follows a mainstream plot of a hacker downloading a top-secret document and it ruining his life.
The TV show was quite popular and ran from 2007 to 2012. The TV show captures the life of a 20-year-old hacker and nerd who inadvertently downloads US government secrets into his brain.
The serial explores his life even the CIA and NSA agents protect him and at the same time exploit him.
---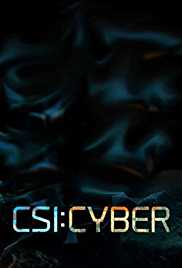 At number 8 is CSI : Cyber which captures the hacker world beautifully.
The TV serial ended its run in 2016 and was thought to continue but the producers have pulled the plug.
CSI : Cyber follows the life of FBI special agent Avery Ryan works to solve crimes as a cyber-psychologist.
The serial brings out several plots and twists as Ryan tries to map the brain of hackers and cybercriminals.
---
Counterpart is spearheaded by the on-screen brilliance of J.K. Simmons, playing the role of Howard Silk. He has worked as a low-profile office at the office of interexchange for thirty years. Silk is informed about a portal created by East Germany in the 1980s to the divergent parallel world.
Things take turn for the worst when the Pandemic flu hits his world. The world suffers a setback while technology and science advancement goes decades ahead. Simon's counterpart in the alternative world is a secret agent on a mission.
Silk discovers worrying things about his organization and its capability. He must contact his different-dimension partner to navigate through the intensifying cold war.
---
Black Mirror is a British series which is set in a world minutes from our own. It shows how having technology in everything can backfire. Each episode can be watched standalone, knowing the story of the previous one.
Every episode is set in a slightly different reality and has unique characters for keeping the anthology theme. They combat different sets of technologies in each episode. You get new and inventive stories in each of them with a crazy story to boggle your mind.
You will find different genres in each episode with the undertone of technology. Find tons of easter eggs everywhere, mostly in the background and sometimes at certain places.
---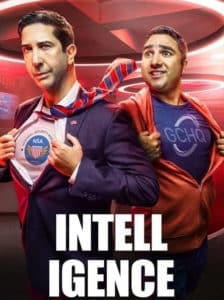 Now we have a hacking TV show which will tickle your funny bones. Friends fame David Schwimmer is an NSA agent Jerry Bernstein, who acts as a liaison with the UK government's cybercrime unit. He friends up with Joseph to navigate through the daily chaos at the office.
He lands in the UK to form a new and effective cybercrime unit for the country. The newly formed duo at the office deal with various threats to the local agencies of the country.
The season two gets better with the first episode as Jerry and the team attempt to thwart a cyberattack on the nuclear power plant.
---
A gigantic asteroid is heading toward Earth and is expected to collide in six months. Tanz, who is an MIT grad, realizes the incoming destruction. He teams up with a technology genius to do everything to stop that from happening.
The duo brings it to the attention of the Pentagon and the story starts unfolding. They start working together to create a theoretically impossible technology. It gets complicated as they get close to the impending doom.
We go through different side story arcs along the way. The politics of the things add to the story as we move forward.
---
Halt and Catch Fire takes us back to the 1980s days when IBM was ruling the computer world. A former exec from the company gathers a team to reverse engineer the IBM BIOS and computers.
The story takes you through the dramatized journey of the personal computer boom. Cardiff electronics, a small main chrome computers company compete with the giants of the industry.
Cardiff electronics takes off and see a dramatic turn of events in the second season. The protagonist takes a different route and the story develops as he creates a new computer.
---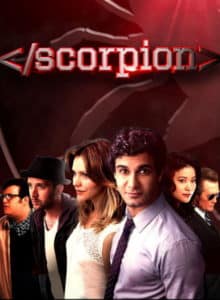 Scorpion is loosely based on the true story of Walter Brian, a 13 year old boy who hacked NASA servers and found CAD files to design a rocket ship. The boy with 197 IQ grows up and runs a team of geniuses to tackle worldwide problems.
They work in collaboration with the on-field support of Agent Callo, a government handler, to stop major crimes and manmade disasters from happening. The team of six operates from a safehouse to hack into every network grid and server to access information for preventing crime from happening.
The members help prevent major crimes acting as the last line of defense before they hit the modern world.
---
Lukas Franke is a common man who gets a call from a random number. He gets hacked and all his data, details and social media profiles are exposed. All the information is altered to implicated in a cyber-attack in Berlin city during a blackout.
His daughter and wife are at risk as the hacker is threatening to harm them unless Franke follows instructions. The hackers want him to become a part of an eco-terrorism plan but the local anti-terrorism agencies intervene.
Massive plots unveil as Lukas attempts to find a way out while saving his family from any kind of harm.
---
Nikita is a fast-paced action thriller which keeps you hooked from the pilot episode. When you are looking for a hacking TV show then you will really like the Birkhoff character here.
He is a genius hacker who can get inside any device on a network from anywhere. Birkhoff likes working from public cafes and hides in plain sight. He aids the main character Nikita in taking down a secret organization.
The show is action-packed with hacking sequences in multiple episodes every season. You will see Birkoff in his mojo on numerous occasions. Sometimes cyber-attacks will take the computer genius by surprise.
---
Over to You
These were some of the best TV series about hacking that you must see right now. This list is not complete yet as new ones will be added soon.