5 Hottest Hacker Women In Internet History
If looks could kill, these gorgeous women would have killed millions of people around the world. However, they choose to be behind the scene and took the bold decision to step into the world of hacking and make their presence felt.
The jaw-dropping female hackers listed below have been credited with some of the biggest breakthroughs that changed the perception about hacking, which is always considered to be traditionally dominated by males. Their mix of intelligence, geekiness and sex appeal is a code nobody wants to crack, and the fact that they play with fire makes them that much hotter.
Let's have a look at these most beautiful and notorious female hackers and the impact they have on the world.
1) Adeanna Cooke
Modelling and hacking have nothing in common. A former Playboy model, Cooke is famous for her ethical hacking skills and is a self-trained hacker. One day, Cooke came across an unauthorized website with nude pictures of her, which were illegally posted by her long-time partner to make money. That's when she decided to take matters into her own hands and hacked into the account herself to take the entire stolen photos down.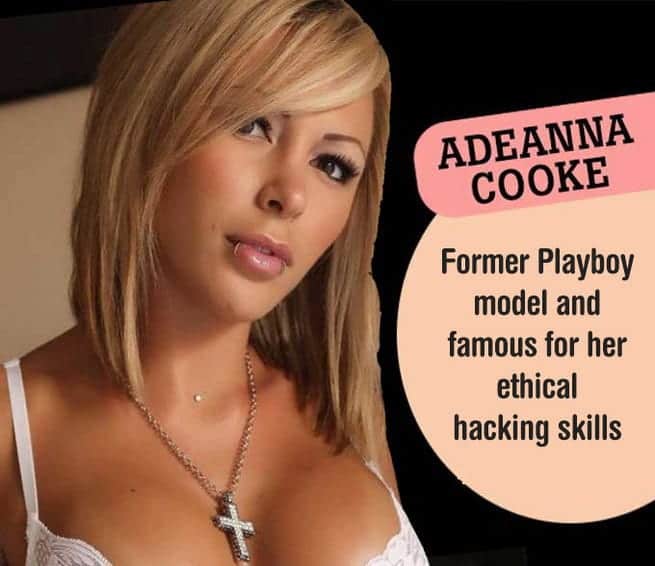 After finding success in her attempts, Cooke also used her hacking gift to help out other models in similar situations. This is probably why she is also known as the "Hacker Fairy" to other troubled women being taken advantage of on the Internet.
2) Anna Chapman
Chapman is a Russian hacker who was residing in New York City when she was arrested, along with nine others in 2010. She was accused of working for the Illegals Program spy ring under the Russian Federation's external intelligence agency.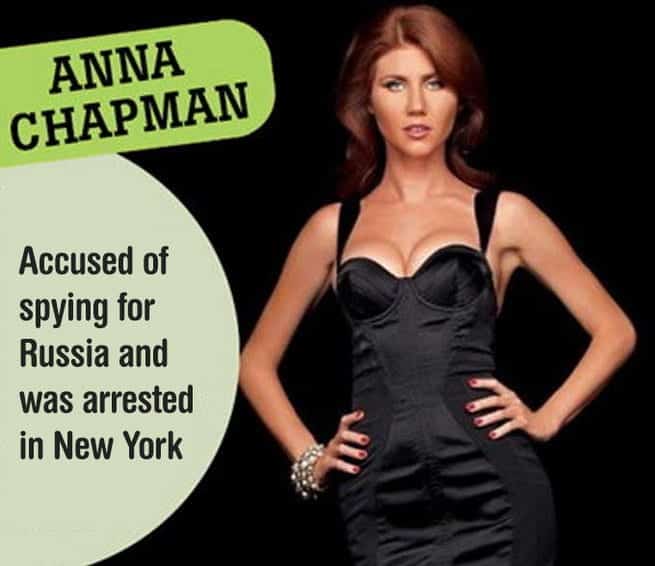 Chapman pleaded guilty to a charge of conspiracy to act as an agent of a foreign government without notifying the U.S. Attorney General, and was deported to Russia, as part of a prisoner swap. She also lost her British citizenship.
Since her return to Russia, Chapman has worked in a variety of fields, including for the government as head of a youth council, a couple of times as a catwalk model in Russian fashion shows, and running a TV series. Her notoriety and attractiveness garnered her celebrity status.
3) Kristina Svechinskaya
One of the most popular names in the world of hacking, Svechinskaya is a Russian money mule hacker. A student of the New York University, she was accused of a plot to defraud several British and U.S. banks of sizeable sums and usage of false passports.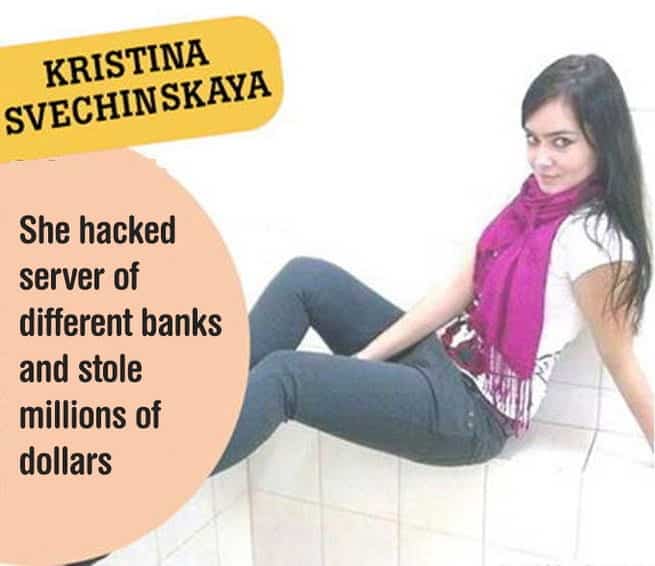 Specializing in the use of Zeus Trojan horses, she hacked servers of thousands of bank accounts most within the U.S., and then created a series of fake accounts through both Bank of America and Wachovia, which received $35,000 of money theft. Some authorities estimate that she stole $3 million in as little as a few months. Svechinskaya was dubbed "the world's sexiest computer hacker" for her raunchy but casual appearance.
Kristina was arrested in 2011 but released after signing a bond and paying $25,000 as bail. Had she been convicted, she could have been imprisoned for more than 40 years.
4) Kim Vanvaeck
This stunningly smart hacker, popularly known as 'Gigabyte' was born and brought up in Belgium. While many of the top female hackers are known for their legal work within the security sector, Kim is on the opposite end of the spectrum.
She started hacking and cracking from the age of 14. Kim wrote those viruses not to gain money but to cement her position in the group of hackers that are dominated by men. She wanted to prove to the world that women too can write viruses and can be dangerous hackers, unlike what the world knows it to be.
She is believed to have been the sole creator or primary creator of a number of high-end viruses including Quis, Coconut, Sahay, and YahaSux that are meant not to steal sensitive information but to destroy them. She even developed a virus called Sharp, which is considered to be the first virus written in the programming language called C-Sharp. However, in a quest to prove herself dangerous, she was arrested by the police and is currently facing charges that could lead her to a prison sentence of 3 years and a fine exceeding 10,000 euros.
5) Ying Cracker
Ying Cracker is a slightly different breed of hackers compared to the rest of the clan. She has never been embroiled in any illegal or unethical work but neither is her work exactly clean either. Ying calls herself an educator and regularly conducts workshops, trainings and classes on hacking. She teaches people the basics of how to start hacking, such as things like changing your IP address or wiping Office passwords.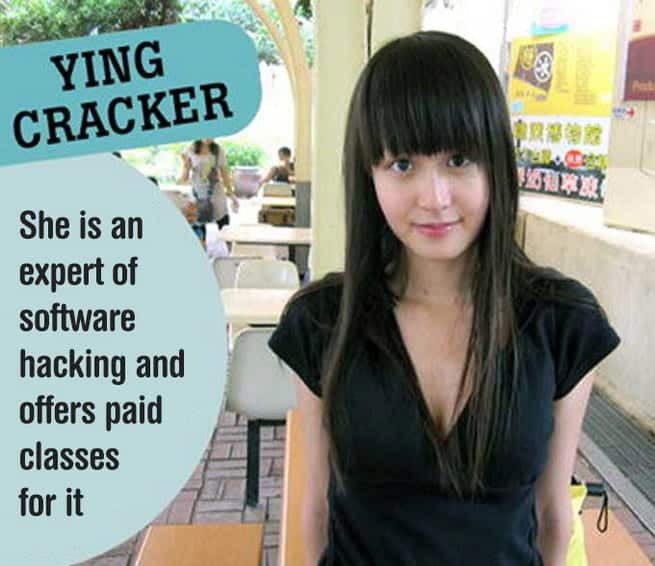 She is an expert in hacker software writing and charges good money for courses on simple and for high-end hacking tools. Cracker also charges between 500-5000 Yuan per class for helping other people crack software.
Source: IndiaToday