Unknown Hackers hacked into Ex-Premier League star Anthony Stokes lover Eilidh Scott's iCloud account and leaked nude images and videos of the couple
Unknown hackers hacked into the iCloud account of former Premier League star and Blackburn Rovers.player, Anthony Stokes girlfriend Eilidh Scott and leaked intimate and explicit images of the couple. The leak also includes an NSFW video of the couple. The hackers hacked into Eilidh's iCloud account and accessed the couple's personal album for the second time.
The hackers leaked nearly 240 images of the couple including nudes of Eilidh and an explicit video of ex-Arsenal and Sunderland striker Anthony Stokes, 28, and partner Eilidh Scott, 25. The videos and the images are being widely circulated on social media including WhatsApp.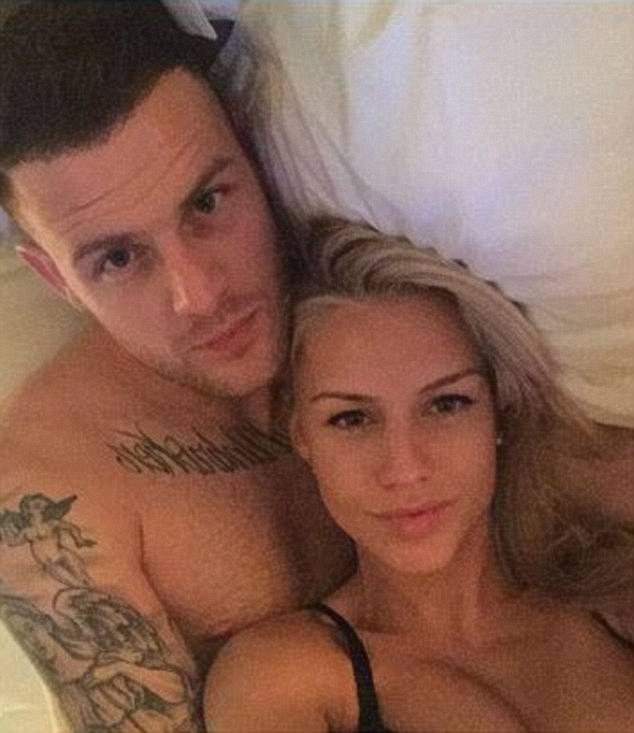 This leak comes after Eilidh's nude images were similarly leaked by hackers last October when they had similarly targeted her iCloud account. It is not known whether Eilidh's iCloud account was hacked by the same hackers or a new group. This time around the hackers hacked into Eilidh's iCloud account yesterday afternoon and leaked the couple's intimate images and video soon thereafter.
Last year's leak had created a controversy in Eilidh and Stokes life. Eilidh had said at that time that she felt 'completely violated' by the hack and that she feared a repeat. A source told the Sun at that time: 'All her pictures are private and she feels completely violated that not only has someone accessed them but that one was made public. 'Eilidh is now paranoid about more things being hacked and has removed her Facebook account.'
The leaks had led to the breakdown of Stokes' relationship with his former fiancée Debbie Lawlor. It is believed that Stokes began a relationship with Eilidh when Debbie was pregnant, leading to the couple splitting.
The two are thought to have met at a hotel where Eilidh, from Lanarkshire, Scotland, was working at the time that Stokes was playing for Celtic.
The leak comes at a particularly bad time for Stokes who is in midst of a crisis about his game. Blackburn manager Tony Mowbray revealed last week that Stokes has dropped out of his team selection due to 'personal issues'. The manager told the Edinburgh News: 'I don't think it's a place for me to discuss his personal situation, but what has probably kept him out of the picture is stuff that has been going on off the pitch rather than on the pitch.
Though this does not qualify as the Fappening 2.0 hack, hackers hacking into celebrity iCloud accounts and leaking their intimate images has become quite a fad lately. The latest leak follows the now famous Fappening 2.0 leak in which hackers have leaked nude images of more than  64 celebrities.