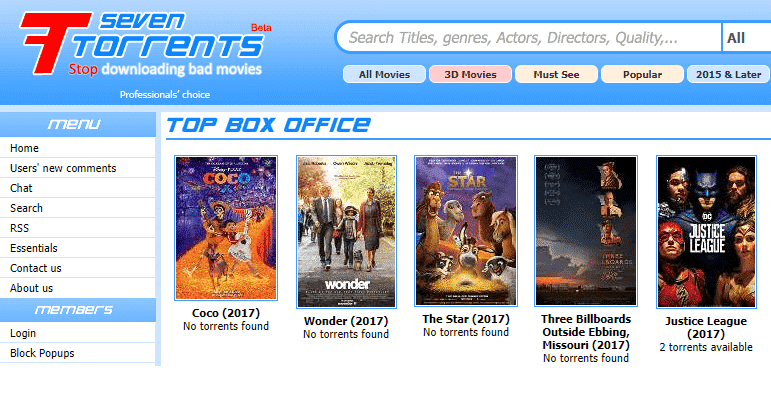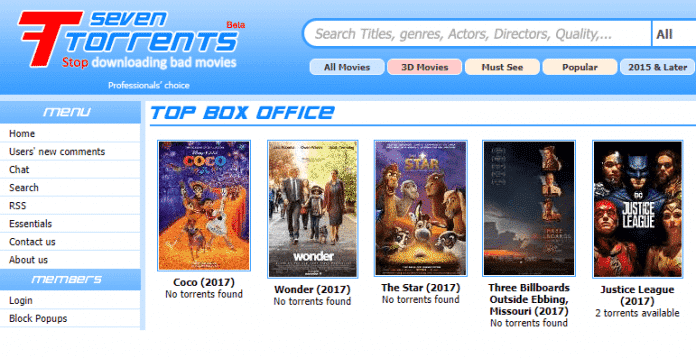 SevenTorrents bids adieu after 10 years; transfers database to WatchSoMuch
SevenTorrents has decided to call it a day after having a long stint of 10 years in the torrent industry. The torrent index who announced its retirement has serviced more than 40 million unique users over the past 10 years, reports TorrentFreak.
Looking for torrent sites to download free movies? checkout the link below for the best torrent sites.
What Is SevenTorrents New Site?
For those unaware, SevenTorrents has been serving torrents for around 10 years. Last year, it serviced around six million unique visitors and has around 200,000 members.
Although SevenTorrents has decided to pull its curtains, it has transferred its user database to a brand-new torrent site, WatchSoMuch.
The SevenTorrents homepage displays the following message:
Dear SevenTorrents Lovers
We have been serving you for near 10 years and served over 40 Million visitors, with all problems including copyright complaints, limitations, domain bans and …., we were able to keep this site up and running and make our visitors satisfied.
Today we have decided to retire. But this is not the end for you and we will not let you down, there is good news for you. We have talked with the owners of our professional friend site WatchSoMuch which is doing the same thing as we were doing but in a better way, it has a super fast search and modern and mobile friendly design.
We have transferred all the data and members to there, please visit and continue using your account in WatchSoMuch with same password and enjoy.
SevenTorrents will be up for few days but we no longer update this site.
We promise this event will look like a change of address and layout to you. there is no difference the data will be better and more complete, all data including movies, torrents, activities, comments have been transferred to WSM so you will feel like home.
Farewell
SevenTorrents Team
The transfer of SevenTorrents' user database to WatchSoMuch (WSM) – a site that only surfaced in June – has raised privacy concerns for users as their data is being transferred to WatchSoMuch.
When TorrentFreak contacted SevenTorrents highlighting the privacy concerns raised by users, the latter said that the users shouldn't be worried.
"[T]he announcement on Facebook you can see real people reactions, none of the comments in there nor the emails we received show any worries about their data, except people are sad, and asking us not to close this site," SevenTorrents told TorrentFreak.
"WSM owners are friends of ours and very professional, they can be the no #1 movie site in next months because of what they are offering."
"Yes, logically [users] should get nervous, but they [shouldn't].
"Transferring the user data to a new site should sound like an upgrade to an existing site. It's not publishing data or selling it, which many of current torrent sites do without any notice.
"But we respect those users who don't like to join a new site (if there are any) and I will ask new owners to add a delete account option if there isn't any," SevenTorrents added.
Apparently, more than 6,000 former SevenTorrents users have switched and logged into WatchSoMuch over the past two days.
Best SevenTorrents Alternatives
1. YTS.am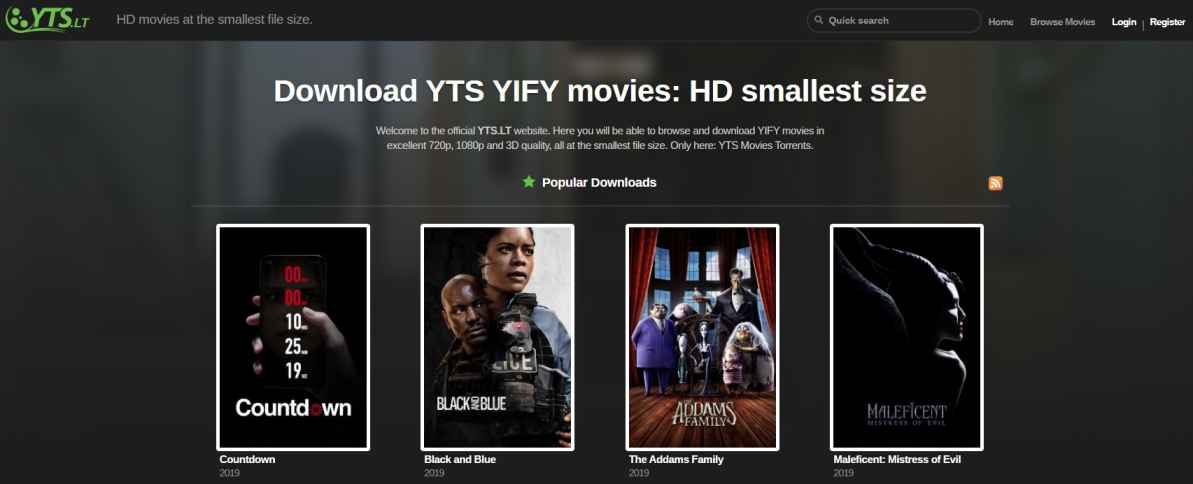 | | |
| --- | --- |
| Best Features | Availability of movies in high-def 720p, 1080p, and even 3D. |
| Types of Content | movies |
| Availability | banned in Ireland |
| Mirror URL | Link 1 |
The first best alternative to SevenTorrents on the list is YTS.am. In addition to having a smooth interface, YTS also has an impressive number of movies in high-def 720p, 1080p, and even 3D quality.
If you are looking for a torrent site for the movie download in HD quality, then yts aka yiffy torrent is the best torrent site to do so.
---
2. 1337X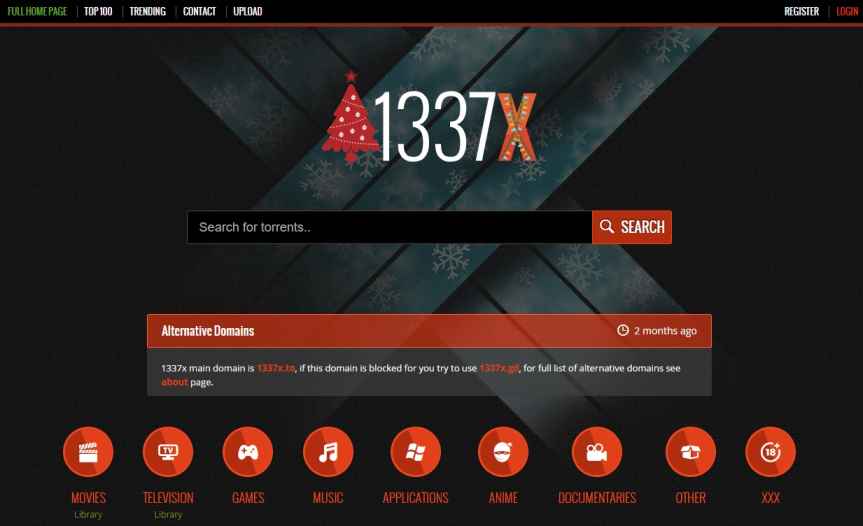 | | |
| --- | --- |
| Best Features | Simple and clean UI; Dedicated sections for different types of content |
| Types of Content | anime, movies, music, TV shows, games, software |
| Availability | Banned in Australia, Austria, Ireland, United Kingdom. |
| Mirror URL | Link 1 |
Launched in 2007, 1337X is another best SevenTorrents alternative. This torrenting site is basically based on community, where people share the best torrent files for free download.
It is indexed in a large database from many torrent sites like torrentz, torrentdb etc. Most of the traffic of this site comes from the UK and is one of the most popular torrent sites of UK.
1337x has traditionally been a community-driven torrent site but had some issues a year ago where several of the admins and moderators protested over security concerns.
---
3. LimeTorrents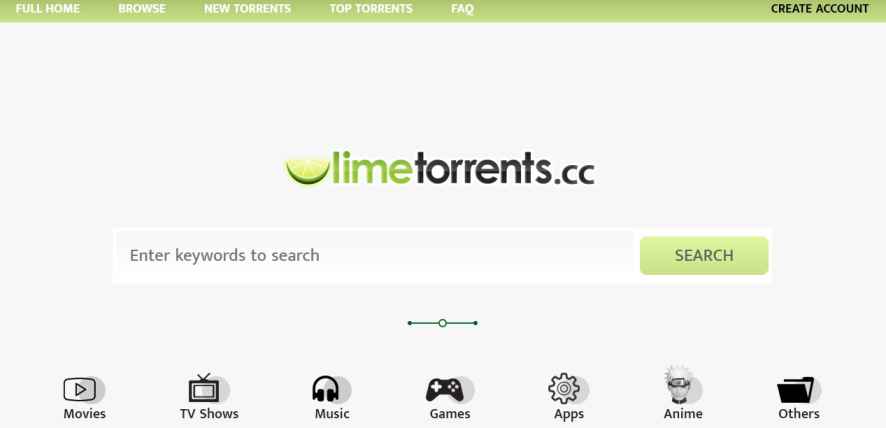 | | |
| --- | --- |
| Best Features | One-click torrents downloads; LimeTorrents displays the size and the upload time of every torrent. |
| Types of Content | movies, games, software, ebooks |
| Availability | Banned in Australia, France, United Kingdom. |
| Mirror URL | Link 1 |
LimeTorrent has a huge library of online content, which includes verified torrents downloads like movies, games, music, anime, TV shows, software absolutely for free which makes it one of the best torrent site of 2020.
The site's operator also launched the torrent cache iTorrents a few months ago, which is used by many other torrent search engines.
---
Also read-