If you are a frequent torrent user you might have come across several torrent websites. But what if you want to access results from all these torrent websites at a single place or website?
That is where the term torrent search engine comes into play.
---
NOTE:  Techworm does not condone using torrents to illegally obtain content. Using the following torrent websites for illegal purposes is done entirely at your own risk. Techworm takes no responsibility for any legal problems you encounter.
---
What Is A Torrent Search Engine?
Similar to other search engines such as Yahoo or Google, a torrent search engine provides search results but from BitTorrent websites only.
They are used to cover a wide range of torrent websites in order to download the torrent files and magnet links by the user.
In simple words, if you want to download a particular file that is not available on your favorite torrent website then torrent search engines can expand your search, for better results from other torrent websites.
---
Note: Torrent search engines do not host original torrent files but shares torrent results from other torrents websites
---
Now the question arises which Torrent search engine is good to use?. Well, there is no certain answer regarding that so you need to find which one is best suited for you.
Related- Is Torrenting Legal?
Is The Torrent Search Engine blocked?
Some of these torrent search engines may be down for you or may not be accessible from your location or countries may be facing an ISP level ban. In such cases, users are suggested to use a VPN (virtual private network).
First of all, we all must be familiar with the fact that due to anti-piracy groups, torrents websites disappear over time and you might need to keep looking for new torrent sites and search engines again and again.
So this is the reason why we are providing you with the list of 11 Best Torrent Search Engine To Download Free Torrents.
ALSO READ: How To Unblock Torrent Sites
---
11 Best Torrent Search Engines To Download Torrents
The first on the list of the top torrent search engines is "torrents.me"
Despite having a different name and address, this website also manages to surpass its predecessor.
At this time, it has over 61 million torrent files indexed in it, which is quite high in number. we can also say that it is one of the most powerful search engines for torrents that you can rely on.
Instead of searching for a particular torrent file name and title, the homepage of the search engine offers a quick look into the most popular and verified torrents.
---
Whenever you visit any torrent search engine, you are likely to see a very simple design on them. But if you want something more advanced then you will be glad to hear about Torrents.me.
This is an amazingly designed search engine or website, which not only lets you search across millions of torrent files. But also allows you to do more.
For instance, if you scroll down on the homepage, you will find a lot of useful information there. Such as there is a whole range of categories and subcategories, which lets you search for a particular term more precisely. For a better experience, we advise you to try it by yourself.
---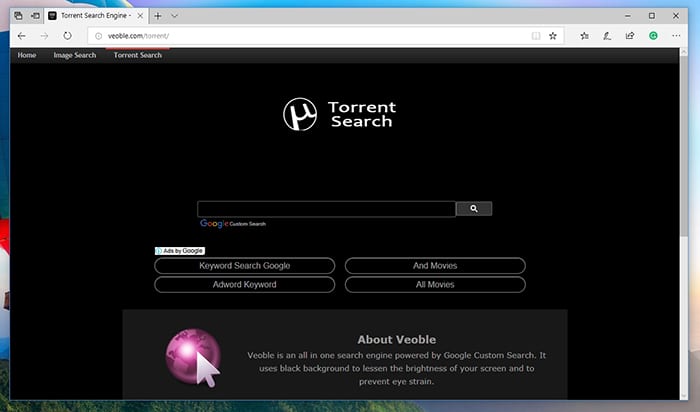 Looking very similar like Google search bar, the website Veoble follows a different approach than other best torrent search engines.
This black colored website is gaining popularity at a very fast pace. It has the options for both image and torrent search, which provides it an edge over the other torrent search engines.
The biggest strength of this torrent search engine is that it provides you with very helpful ways to filter the search results. Yes, it's true. You can include or exclude different torrent websites or even filter it on the basis of languages. At last, you can also look over the most relevant sites or the newest ones.
Maybe this is the reason why this website is gaining so much popularity. Worth considering it though.
---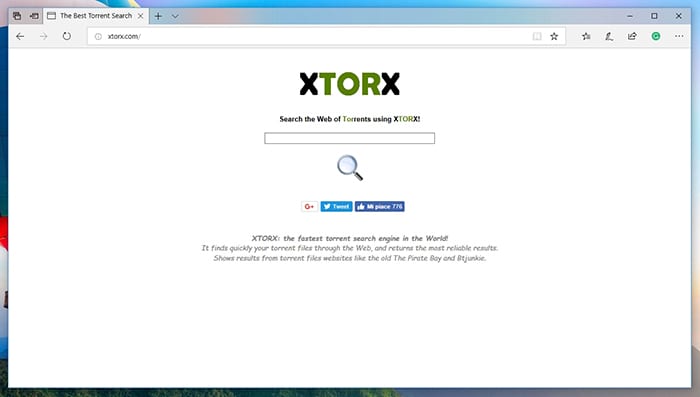 XTORX is one of the best torrent search engines available today.
Why best? well, you can experience it by yourself. It has the simplest UI (User interface) among all.
By considering its simplicity, never mistake it to judge XTORX as a less powerful torrent search engine. This is absolutely not true.
All you need is to type the torrent name in the search bar and the results will be instantly displayed. The saddest part is you won't be able to apply filters on the search.
But still, this torrent search engine is good to go for many users. If you found it appealing then we recommend you to use this as your best and first option.
---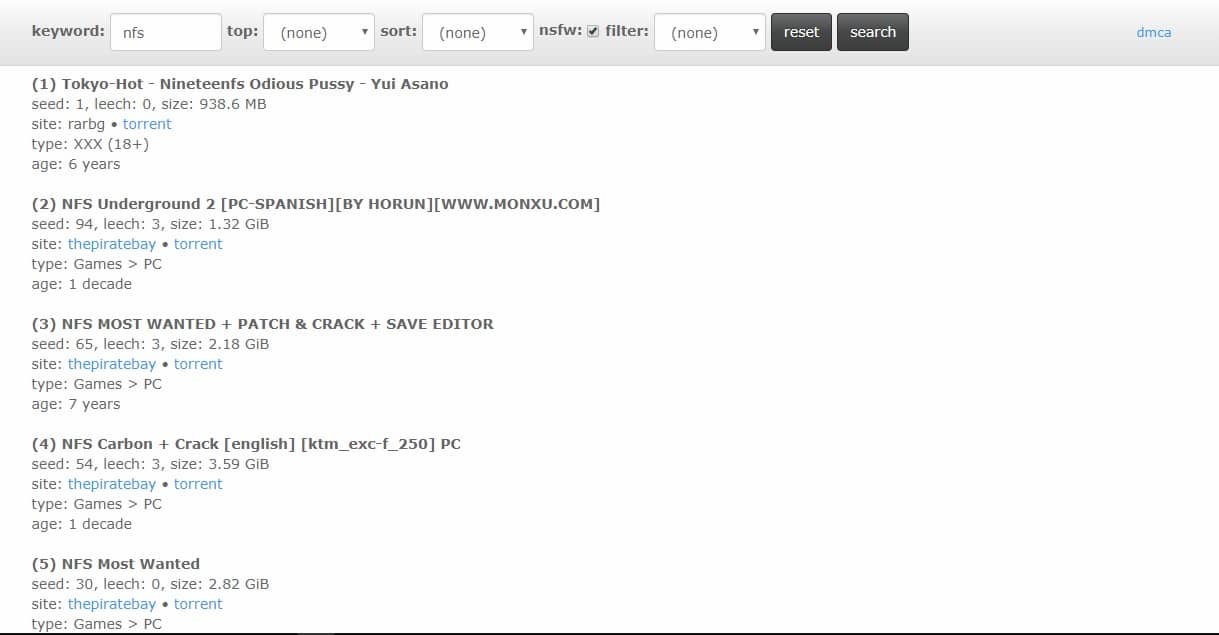 Snowfl is the next reliable torrent search engine that simply gets the job done. This website has a very minimal interface and it's fairly easy to navigate.
Talking about its working. Once you search for torrent in the website search bar, a list of results will pop up in front of you.
That list with the names contains the seeder and leecher ratios or even file sizes. This information is enough to let you decide which torrent to choose or which not.
---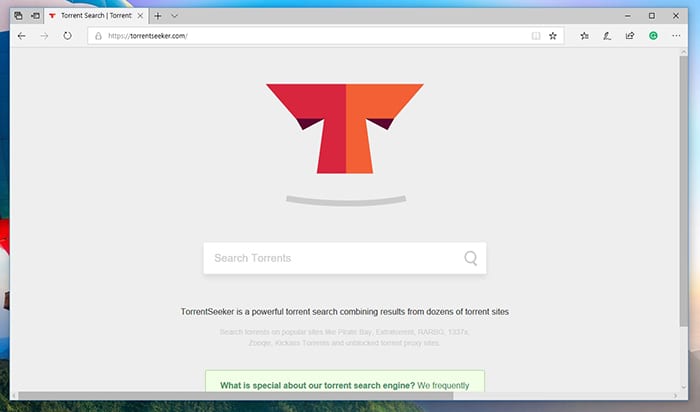 Torrent seeker is one of the best-designed torrent search engines in the market available today. The layout is almost perfect. It's fancy and simple to use at the same time.
It attracts many people, and maybe this is the strongest reason why we have mentioned it in the list of 10 Best Torrent Search Engines.
The best part despite being simple is that it relies on all popular torrent repositories. Moving a few steps ahead. TorrentSeeker also shows the niche-based websites in it. Which is a great feature in itself.
So we recommend you to give it a try. Maybe, this is what you are in search for.
---
Google inspired torrent search engine called Toorgle is also on our list. This search engine is just like Torrentz2.
In terms of design, you might find it a bit outdated, but we can't deny the fact that this makes a website more lightweight and fluid.
Also, the Toorgle can crawl over 450 torrent sites which are capable enough to find what you want. For better experience try it by yourself.
---
The specialty of Zooqle is that when you open the website. At first glance, you might feel that you are on some social media website. As it has a small search bar and the rest of the part is covered with images.
But that's an illusion. Zooqle offers the most popular categories on the front page, where you can experience the popular movies, TV shows, and music. Clicking on any of these images will bring a deep overview of the title which is a quite different but nice experience to have.
Not only that you can also browse for different torrents and download files, even using magnet links with your favourite torrent client. It's as simple as that.
---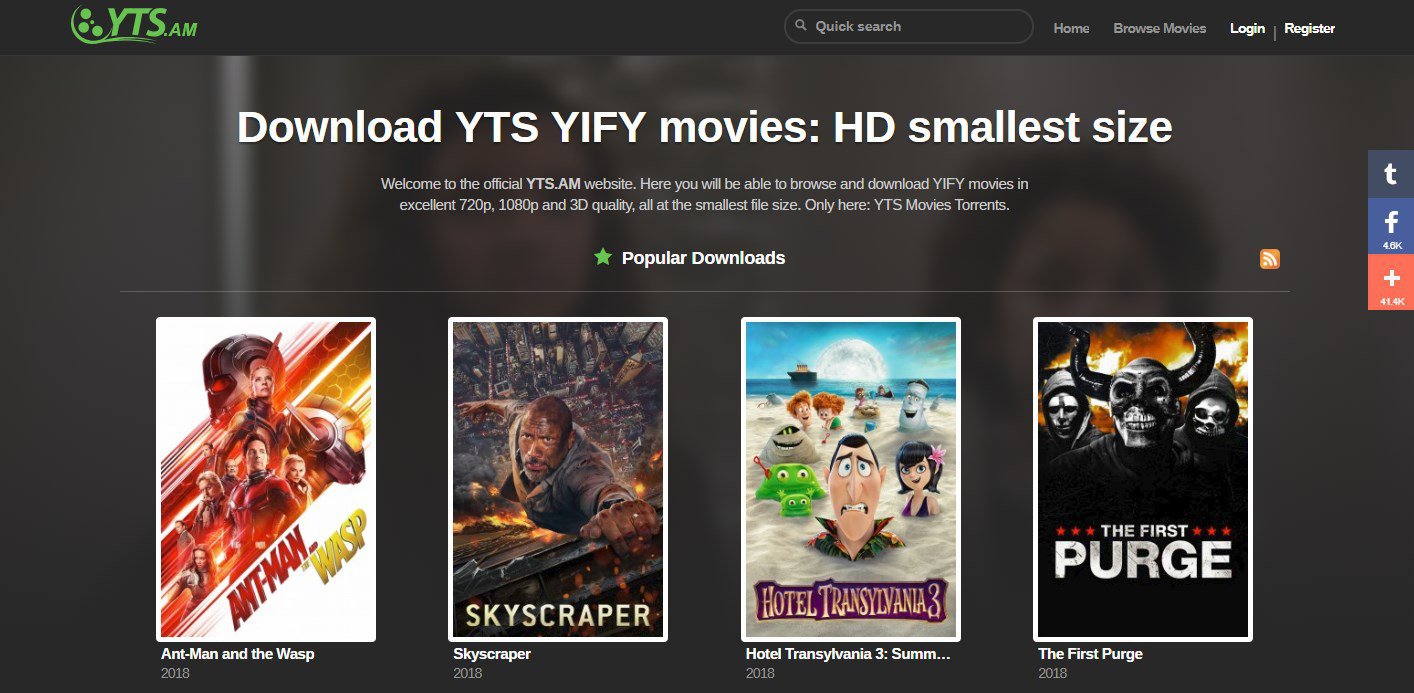 If you heavily rely on torrents for downloading movie torrents then YTS will definitely impress you. This popular movie torrent search engine has a humungous selection of movies from different genres.
YTS boasts a very well-developed interface that makes the process of searching movies a breeze. Furthermore, YTS allows users to download movies in different resolutions based on their preference. A user can also place a request for different sort of content.
Overall YTS is a perfect website for movie freaks.
---
When talking about user experience, there is absolutely no competition of this search engine. Once you are in you will see a lot of tutorials on how to use it. Which is a very nice feature for the first-timers.
Aside from the search bar you can also include or exclude the torrents you want in your search results. It's a fairly fast website where it takes almost a second to showcase the relevant results.
It is also worth noting that AIO Search isn't only used when searching for torrents. You can also use it to search for images, videos, subtitles, and even streaming websites as well.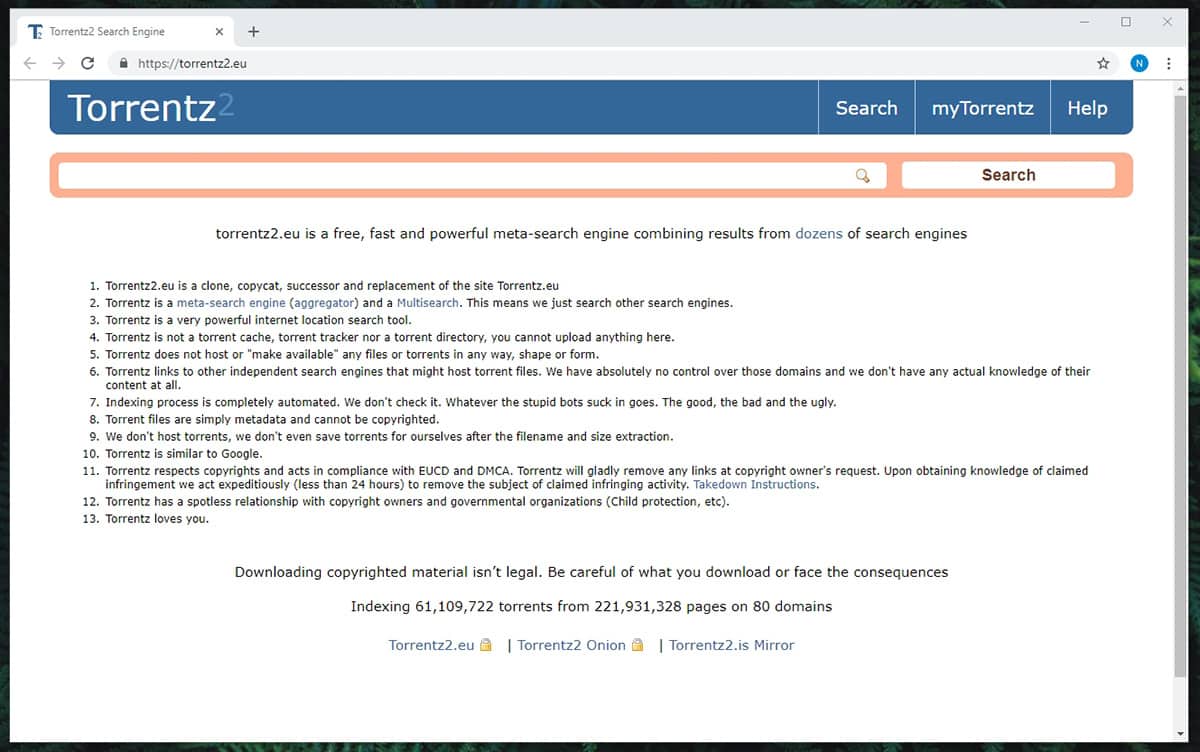 Torrentz2 is an alternative to Torrentz search engine it has a similar interface like the original torrentz site and mentions itself as a working replacement of the same.
The site indexes over 61 million torrent files from more than 90 torrent sites.
Also Read:
---
Is Torrenting Legal?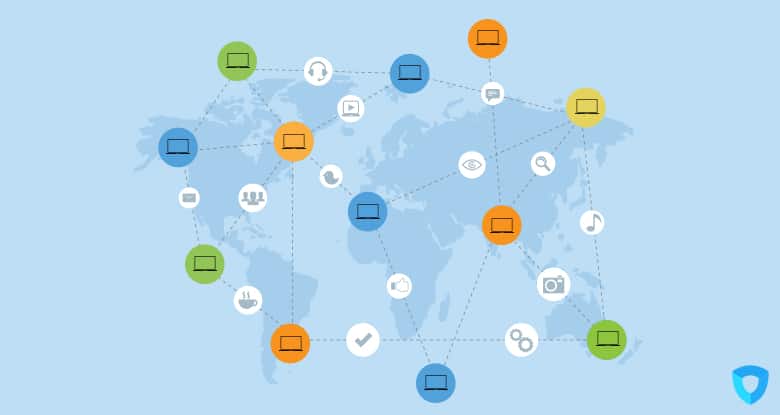 One of the most common questions associated with downloading Torrent content "Is Torrenting Legal?". In principle, it is. However, if you are downloading and redistributing copyrighted content then it's an illegal activity.
In fact, the copyright holder may even take legal actions against you. This comes under the category of pirated content.
That said, if you are sharing non-copyrighted content then Torrenting is completely legal.
---
CONCLUSION
So these were some of the best torrent search engines for 2020. Do share any of your personal recommendations in the comments section below.