Torrenting has become a common thing to download different kinds of files including movies, games, tv series, software, ebooks, etc.
You can search for it on a torrent website and get thousands of results within a second.
uTorrent continues to be used on the majority of computers followed by Bittorent to download torrents.
But now most people use the internet through a smartphone.
Naturally, you will want a torrent downloader app for Android to download the latest torrents.
Download torrents directly on your Android phone and watch your favorite movie/TV show without needing a computer.
Your torrent app will open magnet links and files directly to download torrent files on your Phone.
Torrent downloader apps are essential tools for those who frequently download and share large files using the BitTorrent protocol.
With a torrent client for Android, you can easily find, download, and manage torrent files on your Android device.
Best Torrent Downloader Apps For Android
We will discuss some of the best torrent downloader apps for Android that are available on the internet. These apps have been selected based on their user-friendliness, feature set, and overall performance.
Whether you are a casual user looking to download your favorite movies or a power user looking to download and share large files, these torrent downloader apps have something to offer for everyone.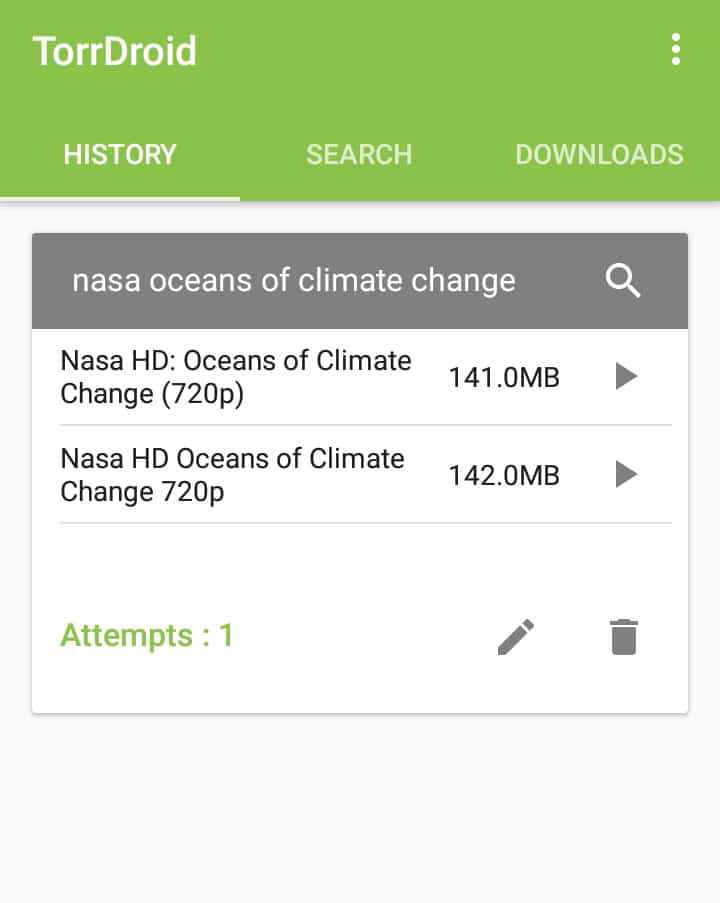 The first torrent downloader app is TorrDroid. Only users who regularly download torrents might have heard of it. It has an in-built torrent search engine which includes filters for torrent types such as audio, software, video, and ebook. If its a popular torrent then you can tick the Download if available. This will download the first torrent result without requiring your selection.
You can always use your favorite browser to search for a torrent. Open the torrent file and TorrDroid will automatically catch it to open the torrent download menu just like uTorrent does on a computer. The same goes for the magnet links.
Tap on the active torrent and you can change the download location, limit download and upload speed(which also be universally set for all the torrents), etc. Along with that, you can also choose certain files to download on a torrent.
TorrDroid's settings have some useful features that help users in saving data. First you can enable the setting to allow torrent downloads only over the WiFi only which helps in saving money in regions where mobile data is expensive.
The second is for saving your data usage which stops seeding right after you have finished downloading the torrent. This comes in handy when you keep multiple torrents on download and forget about them. It can keep on seeding and your data quota may get exceeded.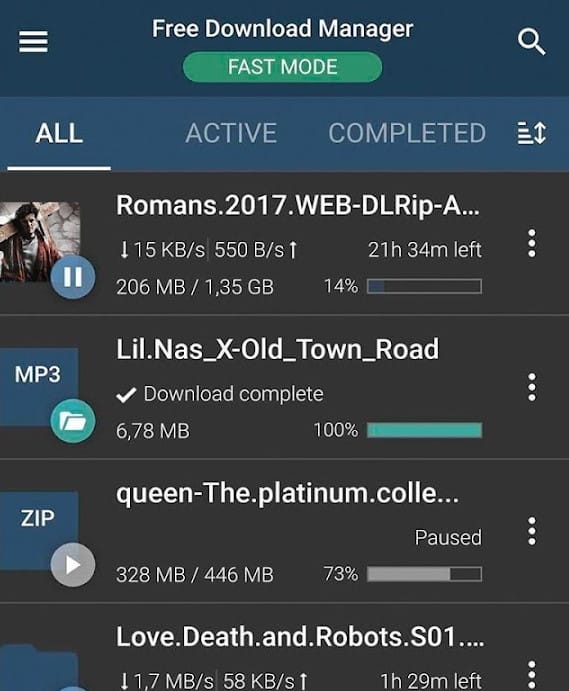 Free Download Manager(FDM) is a rather underrated torrent app for Android devices. Earlier it used to be a standard download manager which added features of a torrent client. It catches both torrent files and magnet links in less than a second with seeding disabled by default.
The other way to add a torrent is by tapping on the plus button. You can enter a magnet link or choose a torrent file from the local storage. After that you can select from three download modes which have maximum download speed and number of simultaneous downloads at a time.
There is also a snail mode which frees up the internet bandwidth without stopping the downloads. It is useful for occasions when you want to surf the internet at fast speeds. Once the download has started, you can pause it using the play/pause button next to the name.
Finish downloading torrent? FDM lets you remove it from the download list to make room for new downloads. The file is still available in the local storage. You can play media files in the torrent app and convert them to MP4/MP3.
Flud is a reliable Android torrent client with a simple and easy user interface. Tap on the red plus button to add a torrent file for downloading. There is a magnet button at the top to add torrents through the magnet links.
They can also be shared with others. You can also save the .torrent file even when downloading through a magnet link. And just like other torrent apps, you can limit the total download and upload speed used for downloading torrents.
Flud's bouquet of extra features is where it stands apart from other torrent downloaders. It lets you auto-launch and stop the torrent app at a set time. This feature comes in handy when you have large files to download.
But wait a minute, downloading torrents for a long period will drain the battery. You can use the power management option to stop the app when the phone hits a certain battery percentage.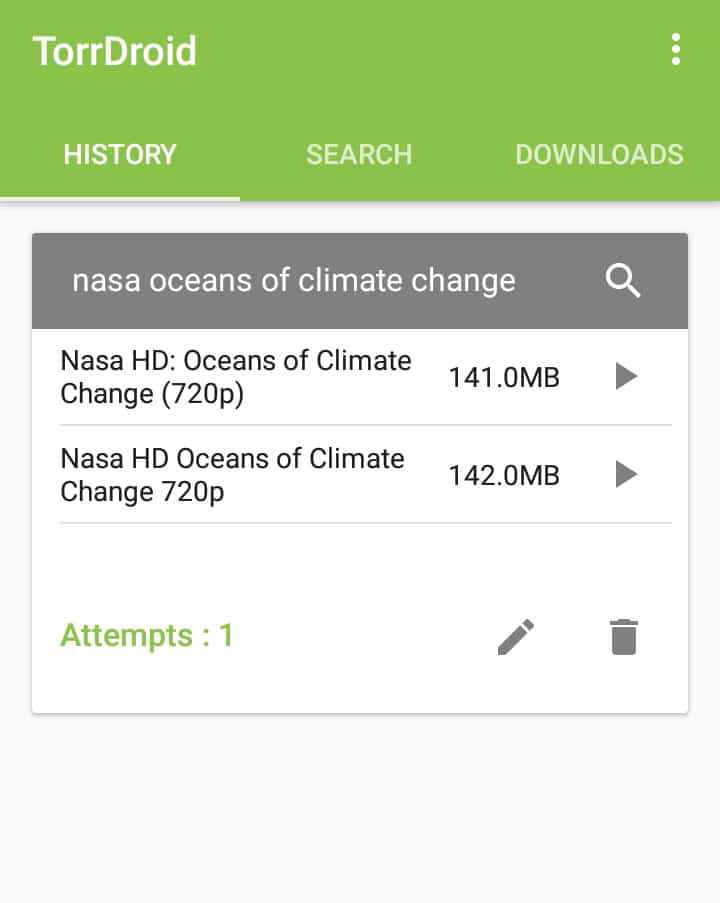 uTorrent for Android is amongst the best torrent download apps for Android with over 100 million downloads on the Play Store. Similar to FDM, it catches downloads from browsers via torrent files and magnet links.
Alternatively you can tap on the plus button at the top bar to add a torrent through a magnet link. Start downloading and you can pause/resume through the download slider through a button next to a torrent's name.
If you don't have a media player installed on the phone you can use the in-built option to play downloaded videos and audio. There are ads but you can keep them to a minimum by not giving location access to uTorrent.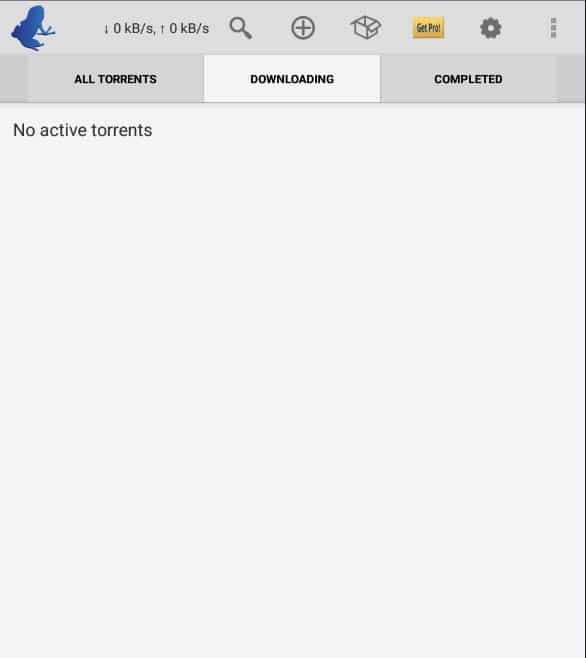 Vuze is an Android torrent downloader which has been around for decades. It is ideal for people who want to download torrents on the go. Vuze manages torrents with efficiency and does not corrupt files.
The interface is just like other torrent clients for Android with three sections for all, downloading and completed downloads. You can set speed limits for all the torrents from the settings. It doesn't let you individually set speed limits for torrents.
Vuze offers a content bundle which is available by tapping on the box icon at the top. You will find a couple of ebooks collection along with old movies. They are available to download as torrents.
You cant miss this one if you are looking for the best torrent downloader for Android. The overall user interface feels ideal for single-hand usage on large smartphone displays of today.
Sort the torrents from the left burger menu. It lets you categorize torrents based on their status, date and other metrics like size, download progress, etc. The three vertical dots at the top-right lets you pause or resume all the downloads at once.
The three dots let you access settings. You can enable the toggle WiFi option from here which turns the WiFi on and off for downloading torrents.
Just like TorrDroid, FrostWire lets you search for torrents directly from the app. The results are further separated by categories. Tap on any of the torrents listed and the download process will start after confirming the files.
FrostWire lets you select the torrent search engines and sites to include when finding torrents. And when you want to manually add torrents then head to transfer from the left menu and add the torrents you want to download.
Many of us use VPNs for downloading torrents for privacy and bypassing blocks. You can enable a feature here that stops downloading when the VPN connection is dropped.
BiglyBT is amongst the most user-friendly torrent downloader app for Android. Just like other BitTorrent clients, it also opens the torrent files in the app after downloading them through the browser.
It comes with a torrent search engine but doesn't offer the latest content. You will see results from Archive.org. Start downloading torrents and then you can add trackers by tapping on the torrent.
You can also group a specific type of torrents by creating tags. For instance, if you are downloading individual episodes of a particular TV show, then tag them under that to easily group them for accessing them later.
BitLord is arguably the fastest torrent downloader for Android. We added magnet links and it fetched data in under a second. BitLord is based on LibreTorrent's code and you will find similarities in interface design.
You can set download and upload limits for all torrents. Specific speed limits are not available here. There is a big button to resume or pause the torrent download next to the file in progress.
You can search for torrents from the app but the results will appear in your default browser. So if a torrent site is blocked then it may not open up.
If just want a simple torrent download app for Android then aTorrent is the way to go. You won't find ads blocking your way like other free torrent clients.
The downloads in progress appear as floating notification style with a dark background behind it. Tap on a torrent to see detailed information about it. You can enable sequential download to download files in order. This is useful when downloading seasons of a TV show where you watch episodes in a sequence.
The search bar at the top finds torrents by opening a Google search in the browser of your choice. Don't expect much success as Google is clamping down on illegal torrent sites.
---
FAQ
What is the Fastest Torrent Client For Android?
BitLord is considered to be one of the fastest torrent client for android smartphones.
Which app is better than uTorrent?
Vuze app for android is better than uTorrent.
---
Disclaimer – It is important to note that downloading copyrighted material using torrents may be illegal in some countries. Techworm and its authors do not promote piracy and copyright infringement. It is your responsibility to ensure that you are using torrents legally and ethically.
---
Over to You
These were the best torrent download apps for Android. You can use any of them to download torrents for free. Some of them also let you search for torrents from inside the app.