If you are on the lookout for a Windows 11 Browser then simply continue reading as you can find the Best Browsers For Windows 11 Desktop PC and Laptops in this article.
While Windows 11 comes with an Internet browser Microsoft Edge preinstalled and it will work for most of your uses like opening URLs, or browsing the WEB.
Finding a browser that fulfills all your requirements and works flawlessly on Windows 11 can be a difficult task.
The browsers shared in this article are followed by a detailed description of their features and drawbacks.
We have tested these browsers and found them to be the fastest, safest, Privacy-friendly, have Good downloading capabilities with resume support, and are lightweight compared to other web browsers in the market.
Moreover, some of these browsers also provide inbuilt VPNs and ad-blockers to secure internet browsing.
Consequently, after going through all the web browsers you can easily choose the one that is ideal for your workflow.
RELATED : Best Windows 11 Themes & Skins To Download For Free
---
Best Web Browser For Windows 11
1. Microsoft Edge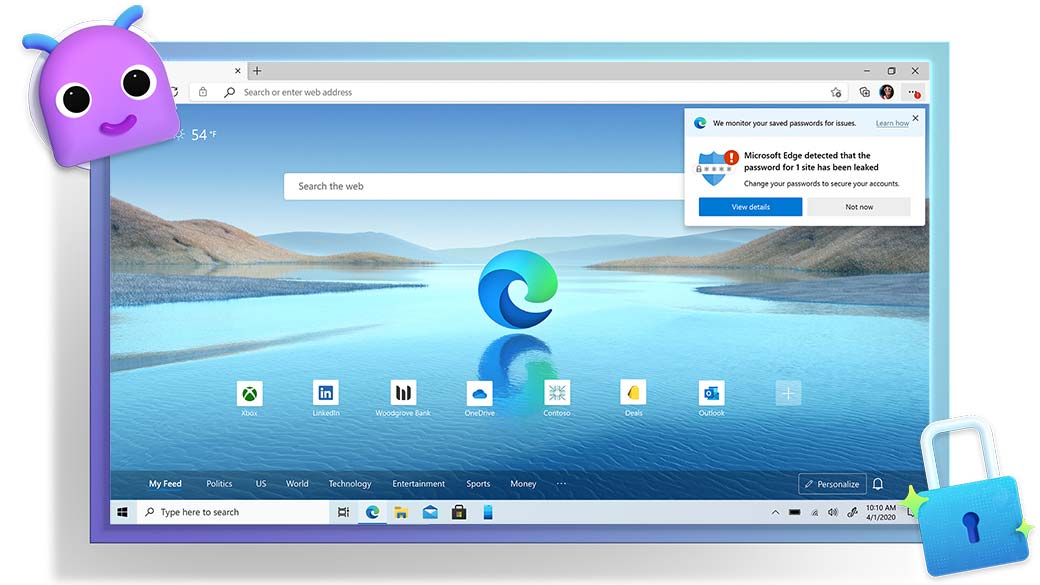 Microsoft has left Internet Explorer behind and has gone ahead with Edge, which is inbuilt on Windows 11.
The latest version of Edge is one of the best browsers for Windows 11, now powered by Chromium and it is way faster than its predecessor.
Do you know what the best part about Edge is? You can install Chrome extensions here without a hiccup. That's a big plus for being based on Chromium.
It uses a very less amount of RAM.
A majority of mainstream extensions like payment wallets, password managers, ad-blockers, and many more are now available for Edge.
Similar to Chrome, Edge also allows users to download webpages as standalone apps that can be launched and used as Windows software without opening the browser.
Homepage on the default Windows 11 browser can be customized and it even offers tracking prevention.
EDGE BEST FEATURES
Supports Every Google Chrome Extension
Consumer Fewer System Resources For Proper Functioning
News And Weather Information On the Homepage
---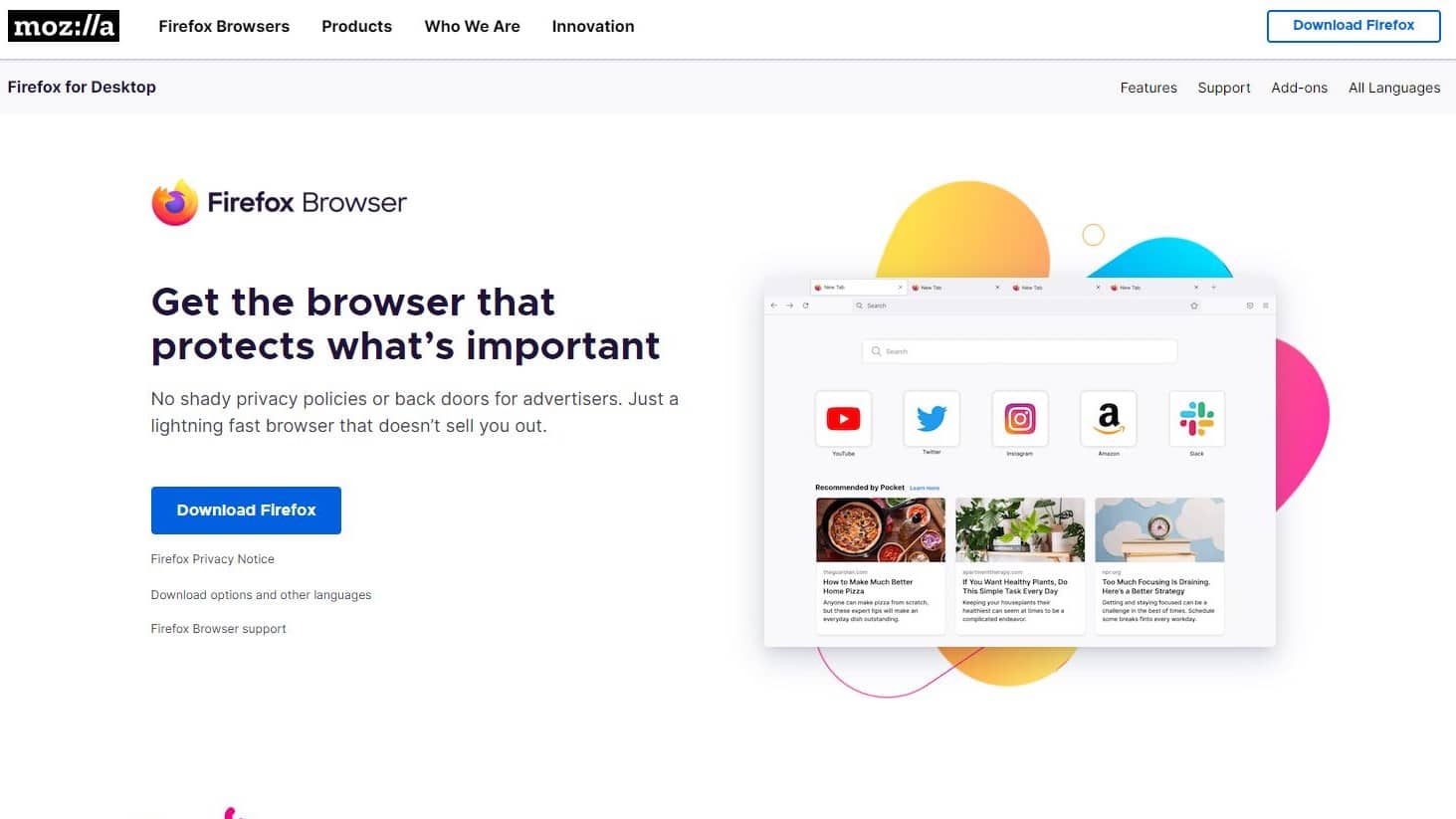 Second, on the list, we have the tried and trusted Mozilla Firefox. Available for every desktop and mobile operating system out there, Firefox offers unmatched privacy & online security. Additionally, the browser runs smoothly even on aging hardware.
A majority of mainstream extensions and plugins are supported by Firefox and you can customize the interface based on your preference.
Picture-in-Picture for multitasking with videos, expanded dark mode, unified search bar, pocket integration, and password-free login, are some of the noteworthy features of Firefox. Clearly, Firefox is the best privacy-focused browser out there.
The screen transition from windowed mode to full-screen on any video on sites like YouTube, Vimeo, or even Facebook, is effortless. It dims out and then lights up the screen for under a second.
Due to web engine issues, it went through a slump in 2013-2015. Firefox made a flabbergasting comeback, offering reliability and accessibility.
FIREFOX BEST FEATURES
Cross Platform And Cross-Device Syncing
Picture-in-Picture Video Player Built-In
Privacy-Focused Browsing Experience
---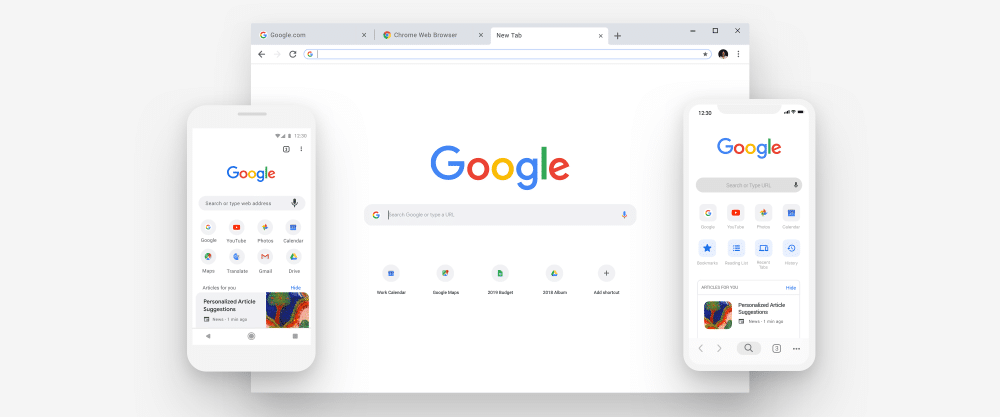 The cross-platform web browser Google Chrome is the most popular browser, and it's used by millions around the world. In fact, there's a high probability that you are reading this article on Google Chrome.
With over 75% market share, it is unarguably among the best browser for Windows 11 users. You will find it on PCs, tablets, smartphones, TVs, and even video game consoles.
Despite consuming a considerable amount of system resources, Google Chrome is pretty easy to use, and it syncs well with all your devices.
Chrome also doubles up as a secure and reliable password manager. Based on your preference, you can customize the overall look and feel of the browser. Their extensions library is sure to keep you busy for a long time.
Suppose you feel like an experiment, then head over to Google Chrome's lab, which features the best Chrome flags. Essentially you can try out new features which are not part of the standard version.
Chrome is updated regularly, and new features are added to it every now and then. So if you are very well invested in the Google ecosystem, then Chrome should be your browser of choice for Windows 11.
Their recent update introduce a tab and tab music manager, which made life easier for a power user.
CHROME BEST FEATURES
Humongous Library Of Extensions
Fully-Customizable UI
Built -In Secure And Reliable Password Manager (Synced Across All Devices)
---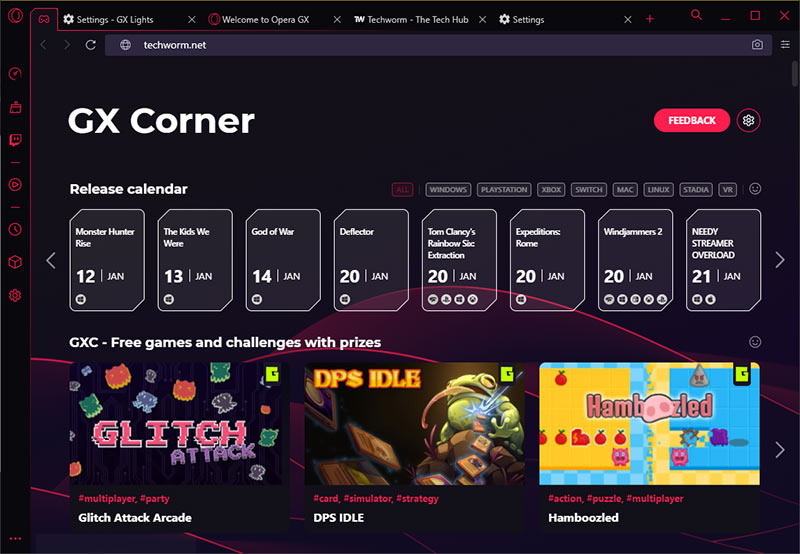 So all of us are familiar with the Opera browser, offering a seamless experience with enhanced privacy options, minus the bloat.
Gaming has evolved beyond the clutches of gaming consoles and PCs. Now you enjoy a sizeable amount of games on browser and mobile alike.
This time around, Opera brings their Gaming Browser For Windows 11. Opera GX is everything you wish for while gaming in the browser.
The first launch has an interesting musical intro that sets the tone for gamers. Just like the standard version, the sidebar is on the left. Here the overall theme screams red, which can be changed from the settings.
Here the aesthetic look is not the only new thing on the cards. There are sound effects for typing, moving around in the settings, and more.
Users get comprehensive control over their tab through the GX control panel. You can kill tabs that are taking up resources; limit network, RAM, and CPU usage by specific tabs.
We get a loaded sidebar with Discord. Log in and get chatting with your gang. Hold on, that's not all; the sidebar also houses a Twitch option. Stay updated with the updates and notifications from the channel you follow.
You can add Facebook Messenger, WhatsApp, Telegram, and Vkontakte for browsing and chatting simultaneously.
This browser for Windows 11 just keeps on giving. Enjoy the music on the browser itself using the in-built music player. Connect with your favorite audio streaming services such as Spotify, Apple Music, YouTube Music, and one region-specific.
OPERA GX BEST FEATURES
Built-In System Resources Monitoring Tools
Mainstream Messaging Services On Homescreen
Built For Gamers From The Ground Up
---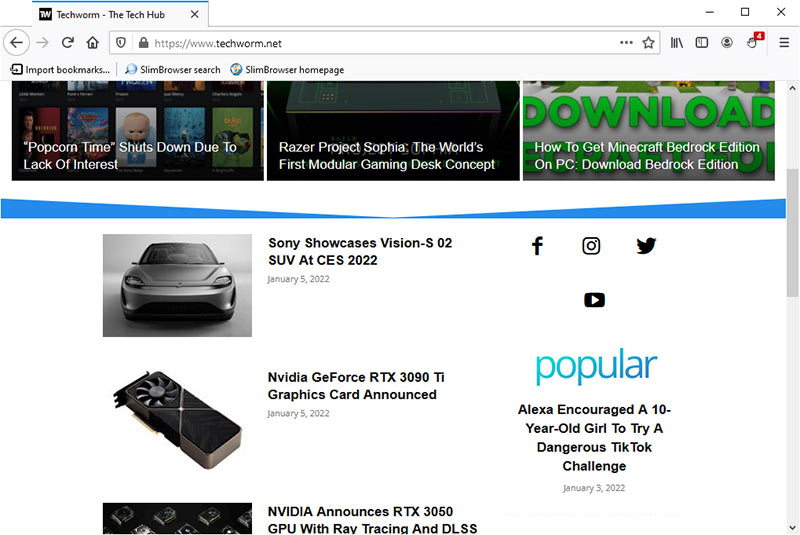 Roll the carpets for an open-source and free browser for Windows 11, which takes a leaflet right out of Firefox's page. It uses the Gecko browser engine, developed by Mozilla, and is also used on Firefox.
The default search engine in the address bar is Slim browser's inbuilt search engine. You can always change it to your preferred search engine.
First up, the protection dashboard offers you insights into things blocked – site trackers, cookie trackers, etc. This comes in handy in the age where privacy is a growing concern.
Talking about their bookmarks has impressed us with their utility and intuitiveness. We get a dedicated button on the front itself, which has more features compared to other browsers, including Firefox. You can conduct a bookmarks-only search in the address bar.
In this day and age of multi-device sync, you are not left behind here either with the Firefox account. Stay in sync across all the devices using the Firefox account. You can also use all(almost) the Mozilla Firefox addons on the Slim browser.
SLIM BROWSER BEST FEATURES
Open Source From The Ground Up
Cross Platform And Device Syncing
Supports Most Mainstream Firefox Extensions
---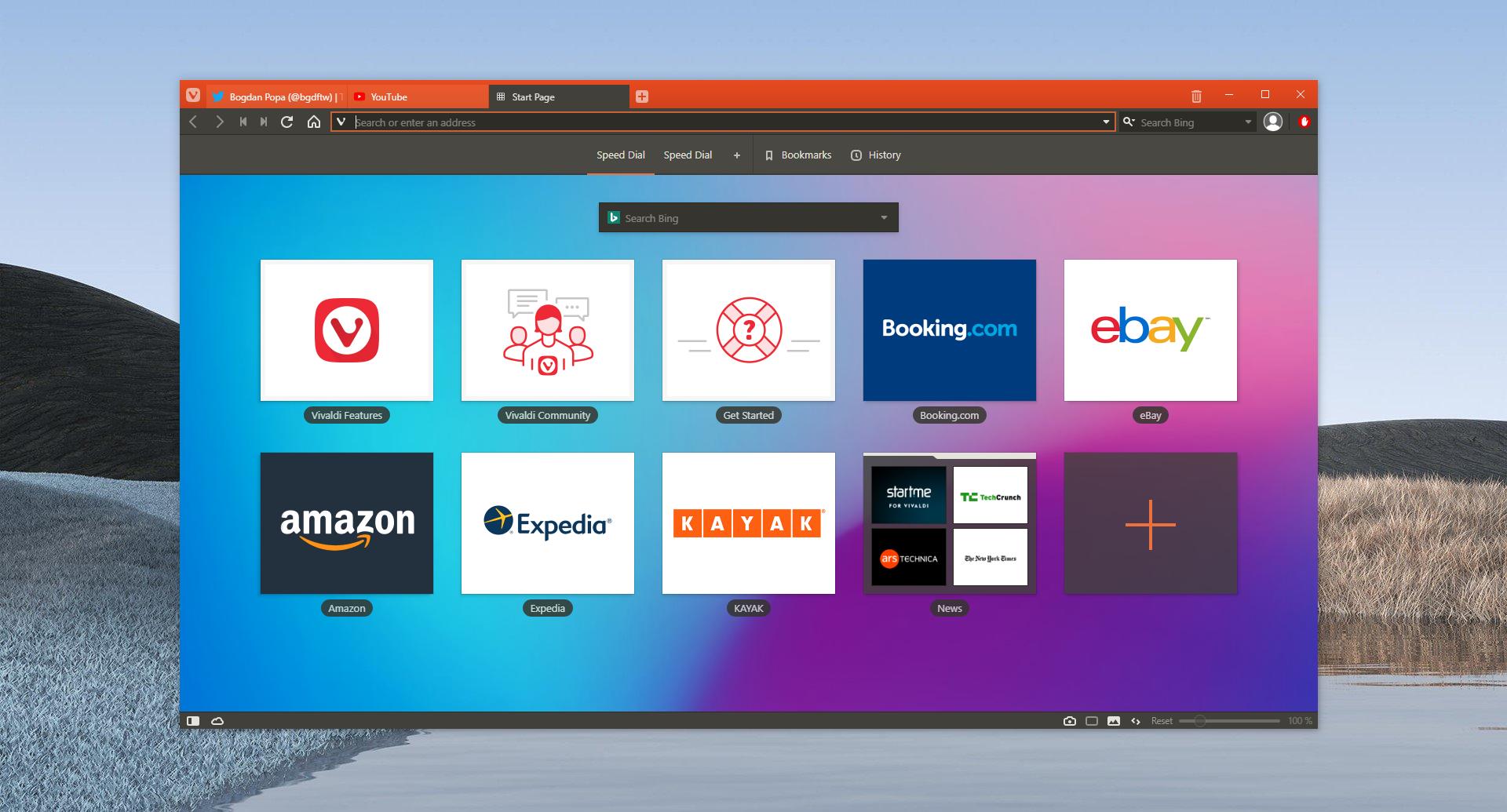 Vivaldi is another feature-packed browser for Windows 11 that's worth checking out. If you are someone who likes to customize every single aspect of their browser then you would enjoy using Vivaldi.
Under the hood, Vivaldi is also powered by Chromium as a result you can use every single Chrome extension on Vivaldi.
Groups tabs in a stack, built-in ad, and tracker blocker, multiple colored themes, screen capture, and notes are some of the major highlights of Vivaldi that help it to stand out from the crowd.
Visual bookmarks on Vivaldi help it stand out from the rest of the Windows 11 browsers. You can also group them into different categories. For instance, all the news sites' bookmarks can be under the folder named News.
VIVALDI BEST FEATURES
Built-In Ads And Tracker Blocker
Offers The Ability To Group Tabs And Bookmarks
Supports Every Google Chrome Extension
---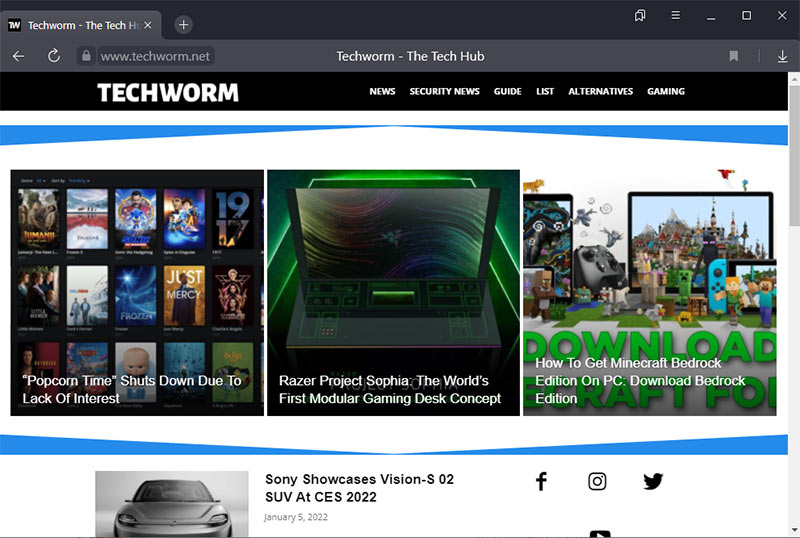 Many of you would not have heard of Yandex, which accounts for less than a percent of the web browser market share. From the first look, the placement of elements feels like a breath of fresh air.
All the utilities have been placed on the left side of the screen. It uses the space efficiently on wide display monitors. You will find a bookmark manager, tab music controller, tab manager, screenshot button, and a few other things.
When you launch Yandex for the first time, a couple of preferences will be asked and set up on your behalf. It includes questions about tab layout, search engine, and bookmark settings, amongst other things.
One of the best browsers for Windows 11, to come out of Russia, there is a dark theme mode. It is currently in beta and does as it says in the name. Go dark on any website using this feature, which has the option to disable it for selected sites.
YANDEX BEST FEATURES
Clean And Well-Developed UI
Great Tab Management Tools
Ability To Go Dark Mode On Any Webpage
---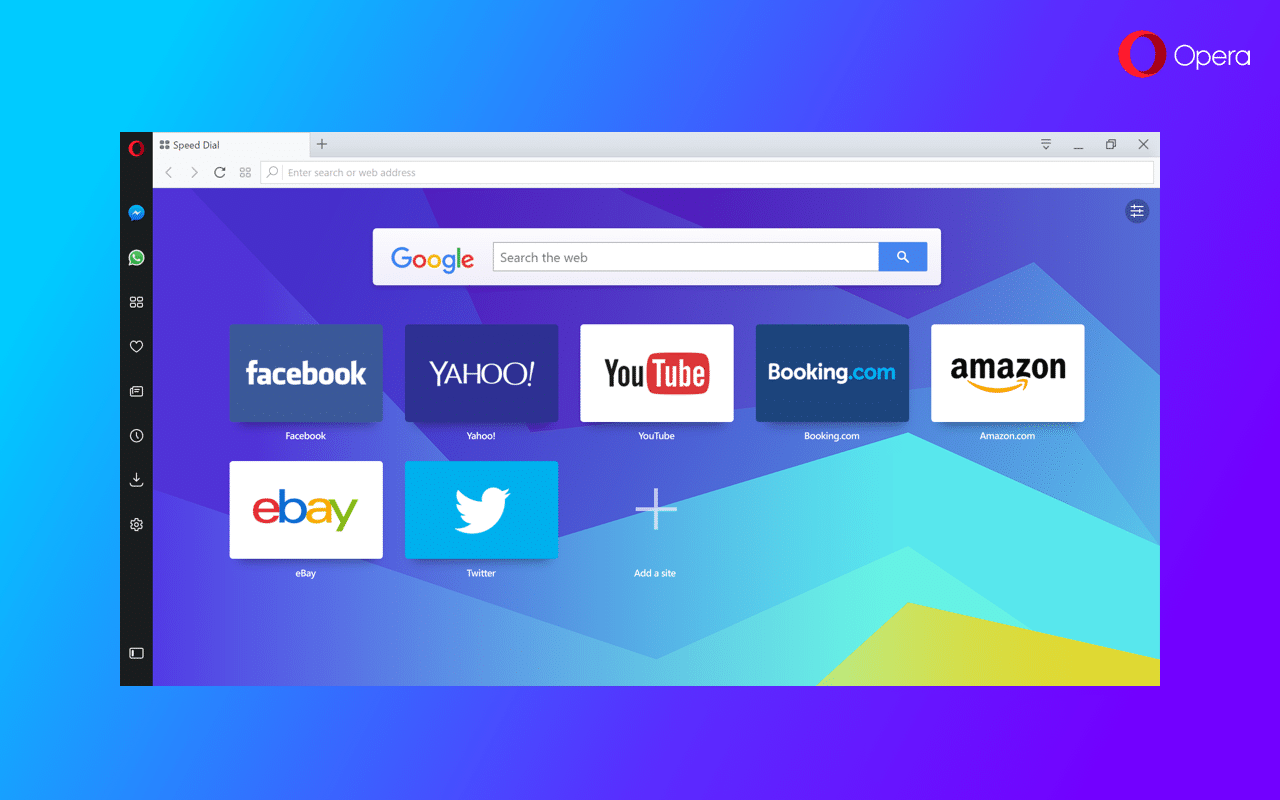 The next best browser for Windows 11 on the list is Opera. A decade ago, Opera used to be a Java-based web browser but things it has been through a transformation for the good.
Opera is now highly customizable and it brings every mainstream social media and messaging service to the homepage. The browser also offers a built-in ad blocker, a built-in VPN, a dedicated Crypto Wallet, and easy-on-eyes dark mode.
You will be surprised to know that features like speed dial, re-opening recently closed pages, private browsing, and tabbed browsing were all founded by Opera and are now used by every other browser.
Overall, it's a good Windows 11 browser that simply gets the job done.
OPERA BEST FEATURES
In-Built VPN With Multiple Servers
Mainstream Messaging Services On Homescreen
Consumes Fewer System Resources
---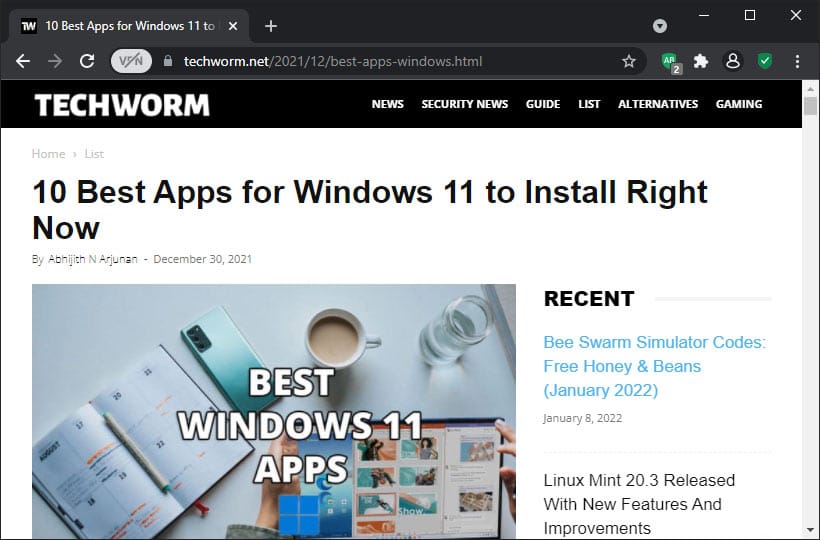 Almost everyone has used Avast as an antivirus for computers. Not many know about the tools they offer, including a browser for Windows 11.
Based on the Blink engine of Chromium, it essentially mirrors the UI of Chrome. Privacy and security are kept on a pedestal here, offering several measures through the privacy center.
No surprise with it being able to use Chrome extensions. There is an exclusive Avast Add-ons store, which houses several dozen of extensions for the secure Windows 11 browser.
Avast secure browser also offers a VPN which has a limited period trial. Along with that, you get extension guards, anti-phishing, and anti-tracking as tools.
Similar to Chrome, we get a browser sync here. It works using the Avast account to keep you synced across different devices.
AVAST SECURE BROWSER BEST FEATURES
Supports Every Google Chrome Extension
Offers Privacy And Security-Focused Browsing Experience
Cross Platform Syncing
---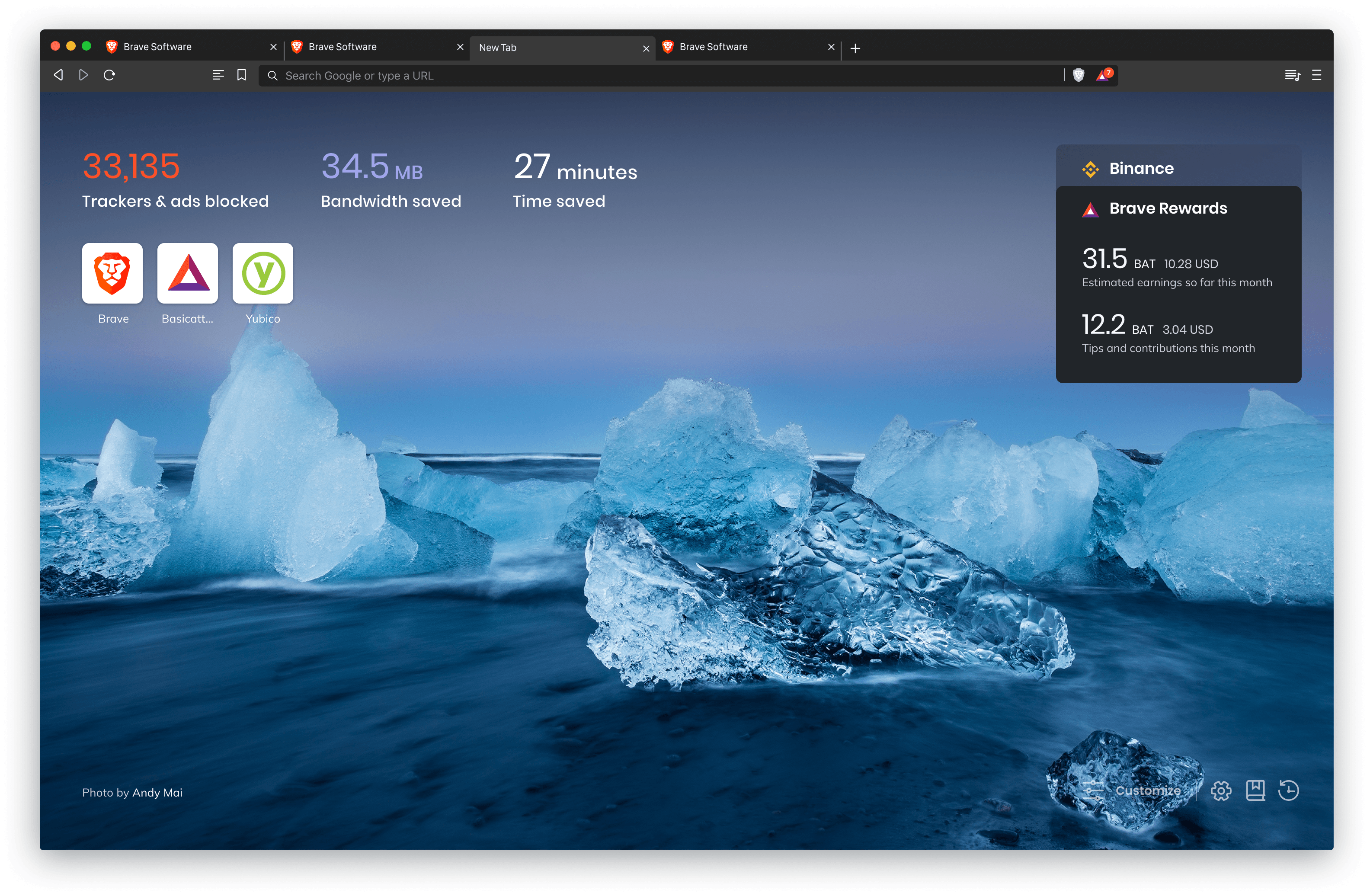 Next up on the list, we have the Brave browser. The developers of Brave claim that it's three times faster than Chrome. The browser also allows websites and content writers to earn micropayments from Basic Attention Tokens.
Being one of the best browsers for Windows 11, the tracker and ad blocker are enabled by default on the privacy-focused web browser Brave. You can also install your favorite Chrome extensions and themes on Brave.
In addition to offering performance improvements, Brave also consumes 35% less battery. So if you prefer fewer ads, no loss of privacy, and a fast browsing experience then do check out Brave.
BRAVE BEST FEATURES
Completely Advertisement Free Browsing Experience
Fast Performance Even On Low-End Computers
Supports Most Mainstream Chrome Extensions
---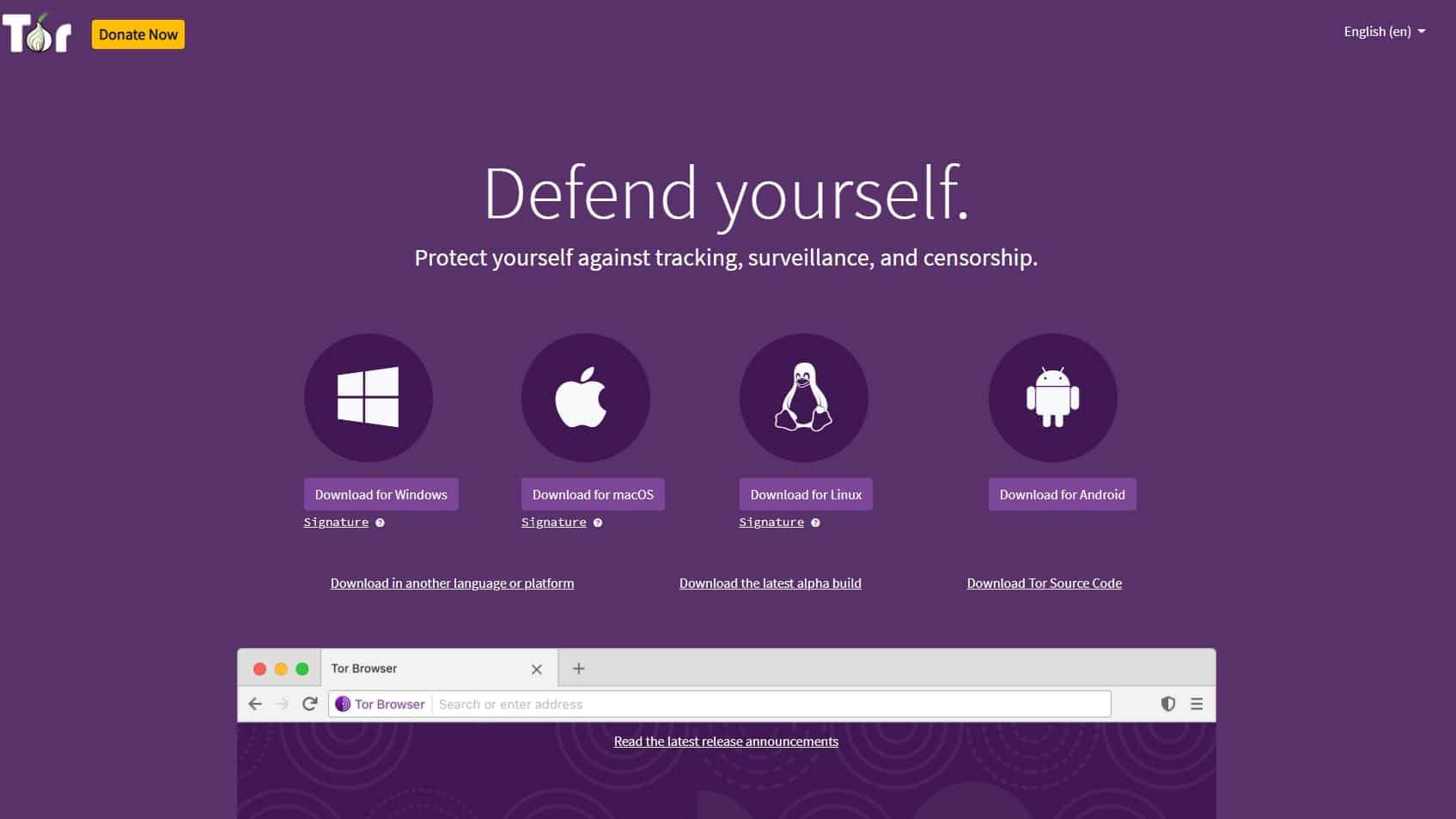 Every browser mentioned in this article can be used to browse the surface web. However, if you have something to do with the dark web then Tor should be your browser of choice.
Tor offers extreme privacy and security protection. All of your cookies and browsing history are automatically deleted after you end a session. To use Tor to its full potential you can dive deep into the settings and customize it.
While browsing on Tor websites can't even track your location as Tor changes that regularly. When you want to go anonymous and keep your privacy above, this is hands down the best browser for Windows 11.
TOR BROWSER BEST FEATURES
Can Help You Access Dark Web Easily
Extreme Privacy And Security Protection
Fully Customizable UI
---
We can't think of any individual who does not want privacy. What you search, surf, or do online should be nobody else's business.
Keeping that in mind, we have Waterfox, you can consider it the best open-source browser for Windows 11. Forked directly from Firefox, you will find all your addons running without a sweat.
Initially, Waterfox was developed to support legacy extension addons and dropped Firefox.
The user interface will feel right at home if you are coming straight from Firefox. All the features and layout are virtually the same except the Firefox account synchronization.
There is no option for syncing across different devices using the Firefox browser or account like we had in the Slim browser. That might turn a few users away from here. In other cases, if you don't plan on going multi-device, then this shouldn't be an issue.
WATERFOX BEST FEATURES
Privacy-Focused Browsing Experience
Supports Every Firefox Extension
Open Source From The Ground Up
---
What Is A Web Browser?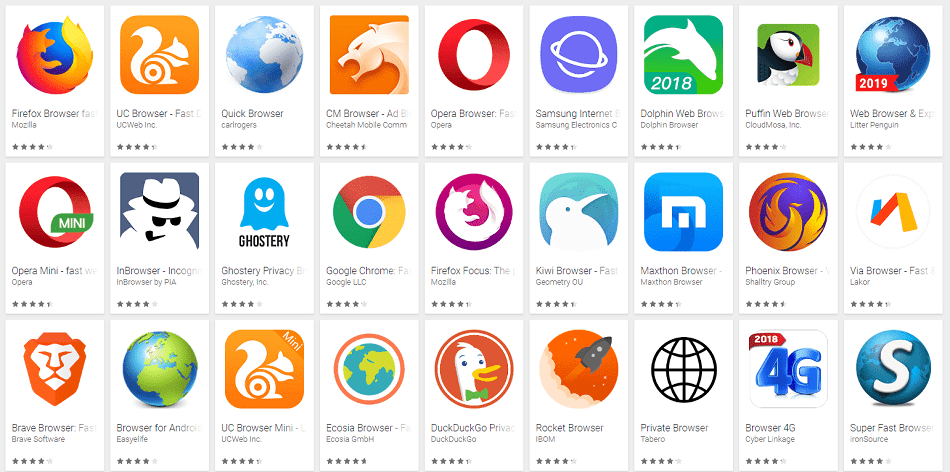 A web browser is an application software for accessing the World Wide Web. In simple words, a browser allows users to surf the internet and access millions of websites and services that are present on the internet.
Browsers are available for both desktop and mobile devices and each browser has a unique set of features. Some offer better performance while some focus on providing online security to their users.
Furthermore, some even allow users to access the Dark Web. Using the list shared in this article you can find a perfect web browser for Windows 11.
---
CONCLUSION
So these were some of the best browsers for Windows 11 that are worth trying out. Do share your personal recommendations for the best Windows 11 web browsers in the comments section below.