If you are looking for the Best Windows 11 Antivirus Software then you have landed on the right webpage.
Since Windows is the world's most popular PC operating system it's generally infected by malware, ransomware, and phishing scams.
To protect your computer you need a reliable Antivirus Program For Windows 11 PC.
So in no particular order, these are some of the best Windows Antivirus that are worth checking out.
RELATED: Best Windows 11 Themes & Skins To Download For Free
---
Why Use Antivirus For Your Windows 11 PC?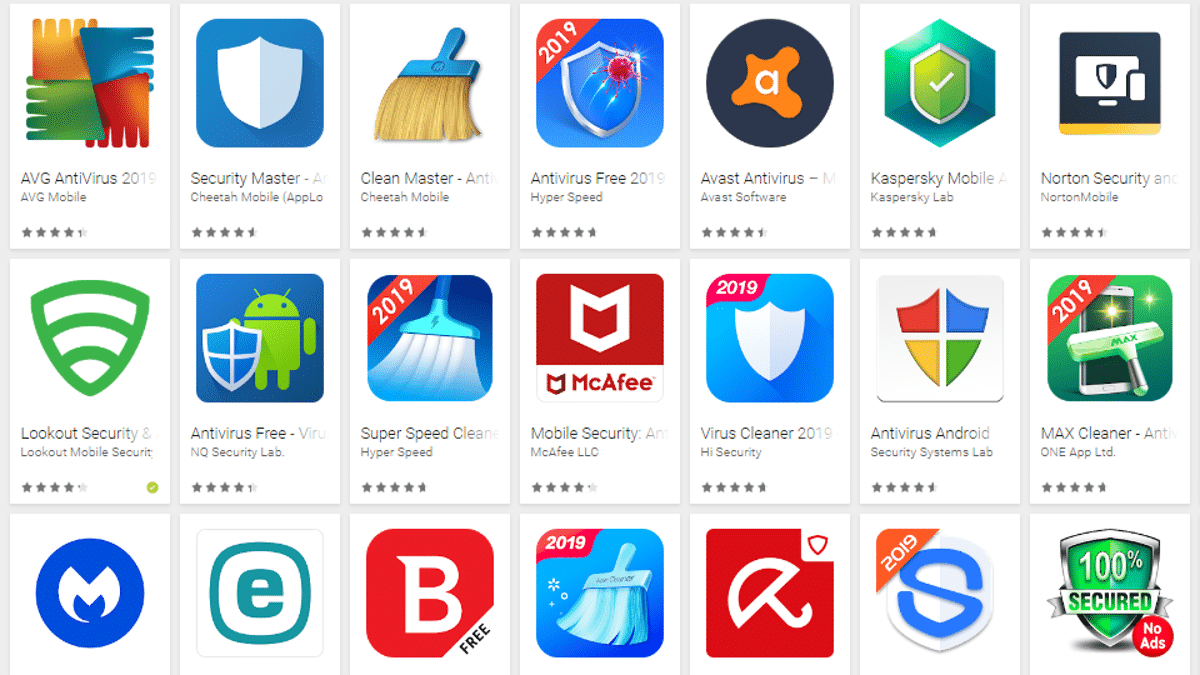 Windows OS is used on more than one billion computers in existence. This makes it an ideal target for hackers and scammers. In order to protect both your valuable data and devices, you need an Antivirus program.
Every day new malware, ransomware, and viruses are developed as a result it's important to run an antivirus program in the background all the time. Moreover, it's a good practice to keep both your Windows and Antivirus software up to date.
Most Antivirus software for Windows 11 offers protection against Viruses, Rootkit protection, Bot protection, Worm protection, Trojan horses, Spyware, and Messaging protection.
Best Free Windows 11 Antivirus Software
1. Windows Defender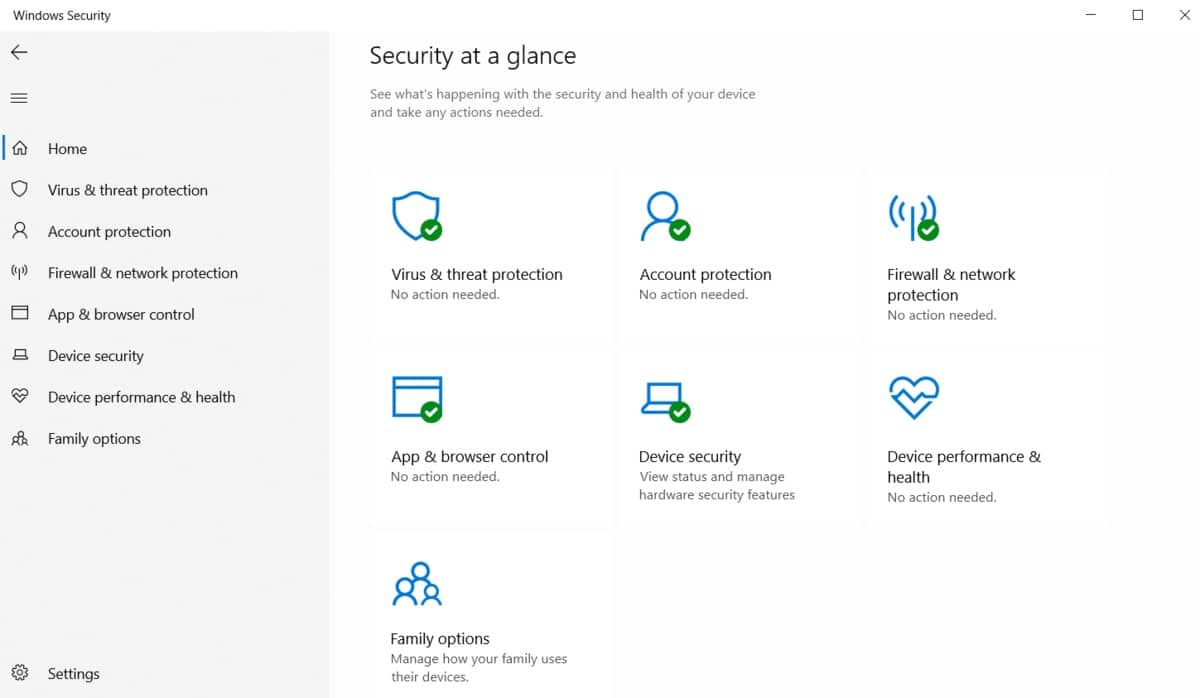 First, on the list, we have the tried and trusted Windows Defender. As the name suggests, Windows Defender is a built-in Windows 11 antivirus that simply gets the job done. If you are a casual Windows user who practices safe computing then Windows Defender is more than enough for you.
The free Microsoft Defender Antivirus Software scans your computer on a regular basis. Furthermore, if it notices any unusual activity you are instantly notified.
Since Windows Defender is a part of the Windows OS its doesn't consume additional system resources.
---
2. Bitdefender Antivirus Free Edition
Next on the list, we have Bitdefender Antivirus Free Edition. The free edition of Bitdefender offers real-time monitoring for viruses, malware, spyware, and ransomware attacks. You can even use this free antivirus software for Windows 11 to scan EXE files on your computer before installing them.
Do note that you can only protect one Windows PC with the free version of Bitdefender.
---
3. Sophos Home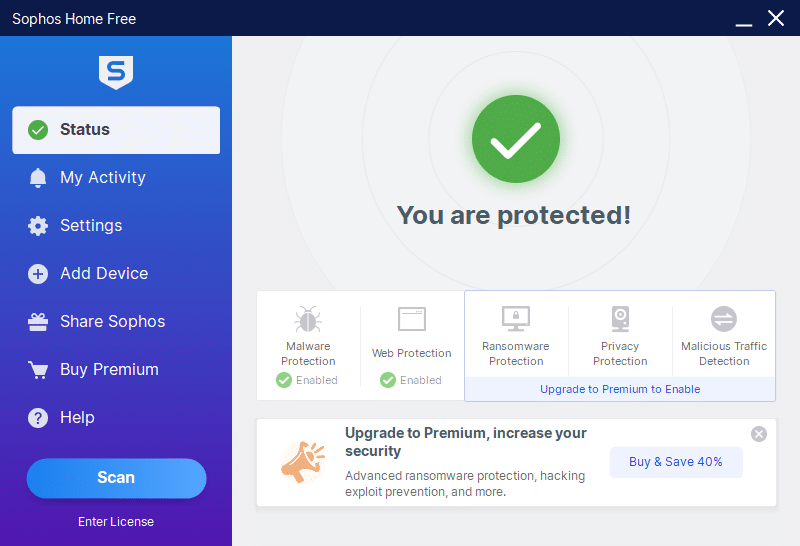 Sophos Home is another trustworthy and free antivirus software that offers protection for three Windows PCs. Well, Sophos Home also offers a dedicated malware removal tool that can troubleshoot and clean your infected PC.
The free antivirus offers protection against phishing and hacking while you are shopping or banking online.
In addition to Windows, Sophos Home is also available for macOS. Furthermore, if you get the paid version of Sophos Home you can protect a maximum of ten computers.
---
4. AVG AntiVirus Free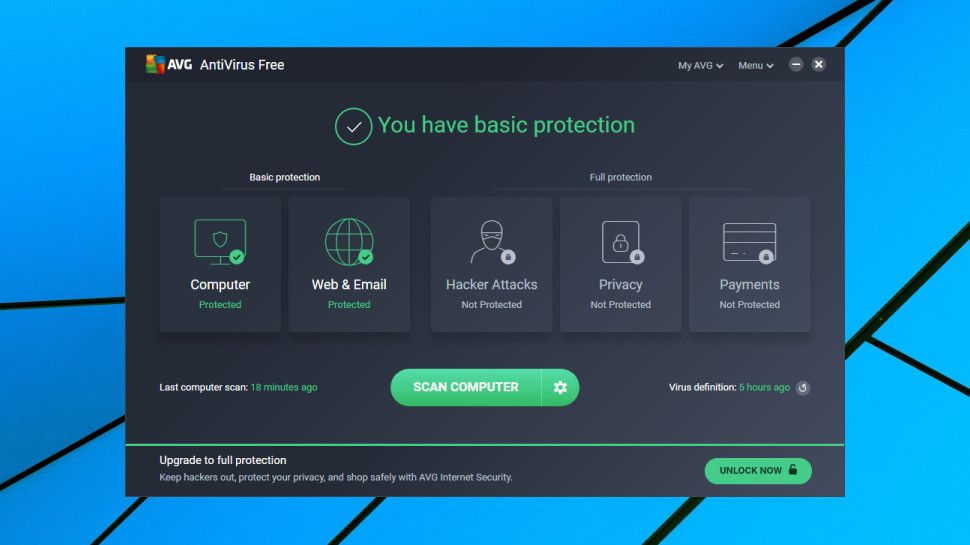 AVG AntiVirus doesn't need any introduction but you will be surprised to know that AVG has a free variant. AVG uses the same malware-detection engine found in Avast but it consumes fewer system resources in comparison.
Important features like Email Scans, Game Mode, and Scan Scheduler are available in the free variant of AVG. Additionally, you even get access to some of the customization tools like a file shredder and a system optimizer.
One noteworthy downside of AVG AntiVirus Free is that you will be constantly notified to upgrade to the paid version.
---
5. Malwarebytes Free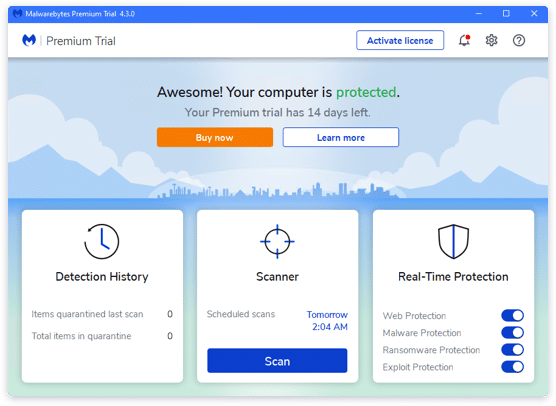 If you scouting for a free malware-removal tool then do checkout Malwarebytes Free. Earlier known as Malwarebytes Anti-Malware, the software does an excellent job in removing malware, adware, and all sorts of unwanted files and applications from your PC.
Do note that unlike the other antivirus software shared in this article, Malwarebytes Free won't prevent your PC from being infected. Consequently, you can use this program as a complement to your dedicated Antivirus.
---
Best Paid Antivirus Software For Windows 11
1. Norton AntiVirus Plus
Norton AntiVirus Plus is a feature-packed antivirus that secures your computer from all sorts of virus attacks in existence. With one PC coverage, Norton protects you from malicious sites when you browse the internet.
The intelligent firewall alerts you whenever something is wrong with your PC and it doesn't allow untrusted applications and programs to gain administrator access. At first glance, you will find the interface of Norton to be a bit confusing.
For a yearly price of $60, Norton AntiVirus Plus offers an unlimited password manager, backup software, and 2GB of online storage as well. As for downsides, Norton consumes a considerable amount of system resources for its proper functioning.
---
2. McAfee AntiVirus Plus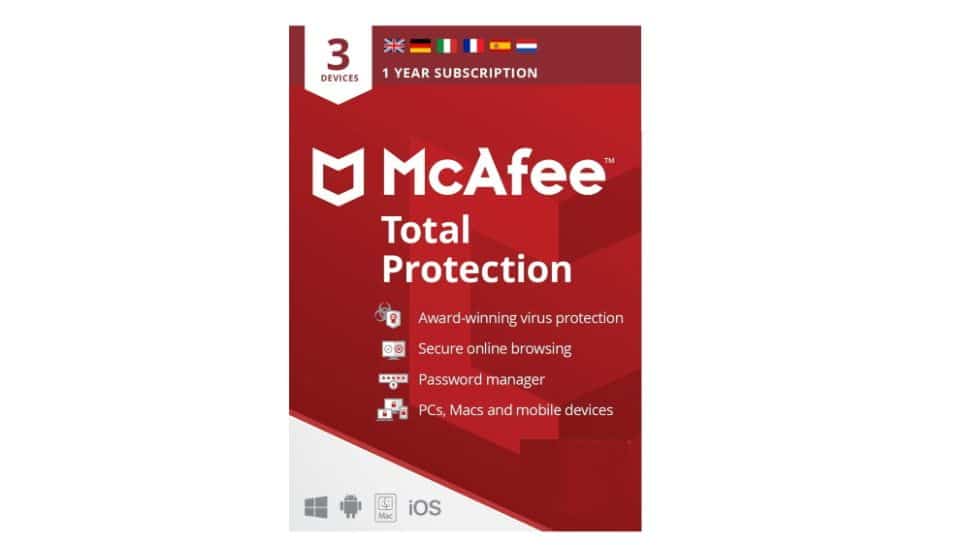 Next on the list, we have McAfee AntiVirus Plus. This AntiVirus is ideal for users who have multiple computers and smartphones as it offers 10 devices protection.
Some noteworthy features of McAfee AntiVirus Plus are Firewall, Game Mode, Ransomware Rollback, Protective Browser Extensions, File Shredder, and many more. Furthermore, you even get a Windows 11 VPN without any limitations.
The price for the protection of ten devices is $60 per year, while it's $40 per year for a single PC. In addition to Windows, McAfee is available for Windows, Mac, Android, or iOS. Sadly, McAfee AntiVirus Plus consumes a considerable amount of system resources while it's running in the background.
---
3. Kaspersky Total Security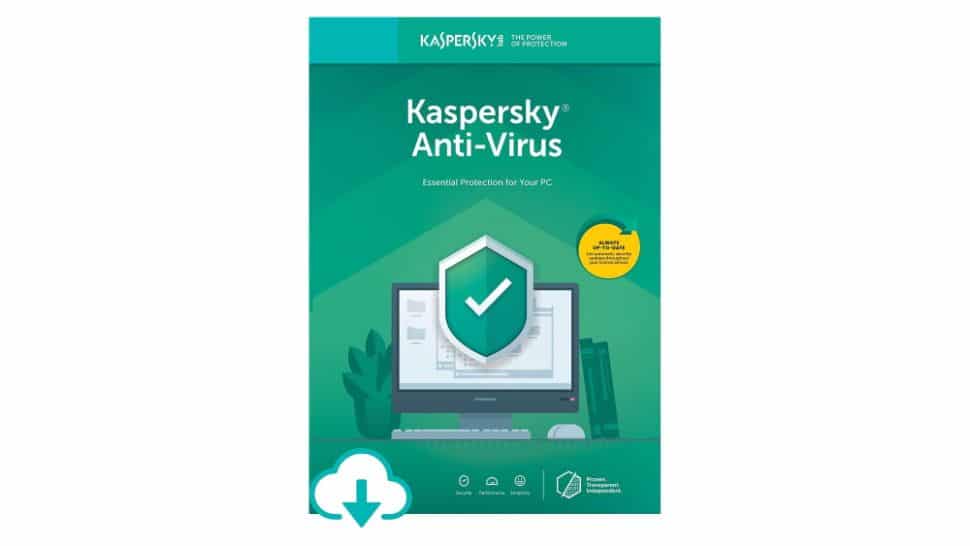 Kaspersky Total Security is another feature-packed antivirus app for Windows 11 that's worth checking out. In addition to the standard Antivirus features you get Backup software, a Hardened browser, Parental controls, Password manager, Webcam protection, Wi-Fi scanner, and the list goes on.
In comparison to other paid antivirus software shared in this article, Kaspersky Total Security consumes fewer system resources, and it's available for macOS, Android and iOS as well.
The three subscription plans offered by Kaspersky are Kaspersky Anti-Virus (starting at £12.49 UK/$29.99 US), Kaspersky Internet Security (£17.49 UK/$39.99 US), and Kaspersky Total Security (£19.99 UK/$44.99 US).
---
4. Avast Premium Security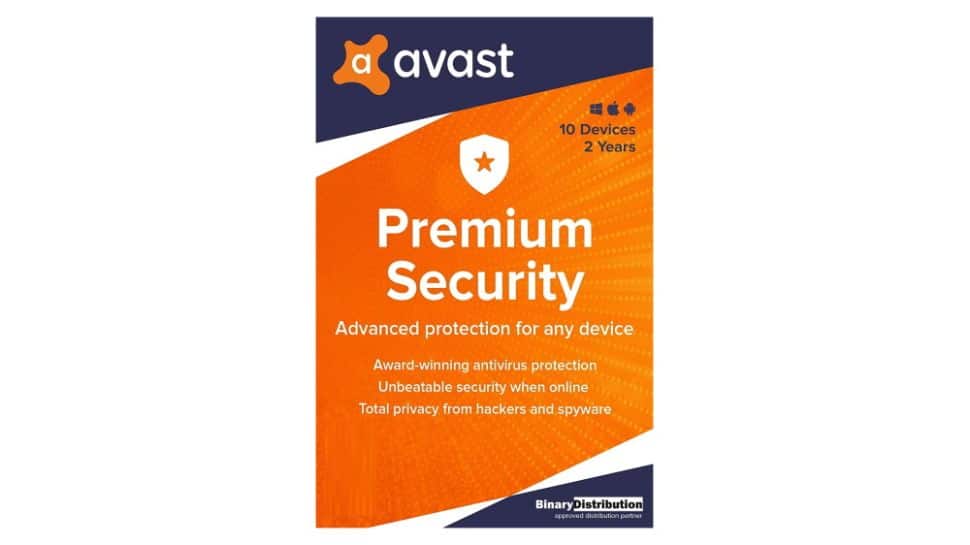 Another veteran antivirus software that offers complete protection to your PC is Avast Premium Security. A clean and easy-to-use interface helps Avast to stand out from the crowd. That said, you might face some issues with the blot present on Avast.
Core virus protection present in Avast Premium Security makes it a robust antivirus. Premium Avast plan covers up to ten devices(smartphones and computers) and you even get access to unlimited VPN.
Web protection is another great feature of Avast that helps keep your daily online activities safe and secure.
---
5. BullGuard Antivirus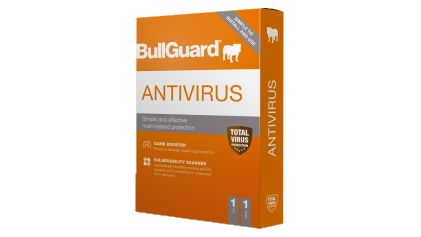 Last on the list we have BullGuard Antivirus. The Antivirus program is designed to cater to the needs of gamers as it has a dedicated Game Booster.
Clearly, a majority of antivirus programs running in the background consume a considerable amount of system resources. Gamers can clearly notice the performance decline. Luckily, Bullguard resolves that problem.
Some other noteworthy features of BullGuard are anti-ransomware defenses, URL filtering, and vulnerability scanner. Do note that, BullGuard Antivirus only covers one device.
---
CONCLUSION
So these were some of the best antivirus software for Windows 11 PC that are worth checking out. Do share your recommendations for Windows 11 antivirus programs in the comments section below.