Windows updates have been a crucial feature to improve, update or fix bugs in Windows PC.
However, it's not the same case always. The recent Windows 10 updates have been causing havoc for users.
With many reporting "No Audio Output Device Is Installed" error showing in their PC while trying to turn on or increase the volume.
You can not even wait for a new update hoping for an automatic fix as it is very crucial if AUDIO is not working on your PC.
While there is no official solution to the problem. I kept looking for the solution online and after trying several solutions.
I found one perfectly working. A Reddit user "DaveArnold78" has found a solution to 'No Audio Output Device Is Installed' that might work for many.
How to fix No Audio Output Device Is Installed Error In Windows 10
METHOD 1
Go through the video or simply follow the easy steps provided below-
Do subscribe to our channel if it works 🙂
Step 1-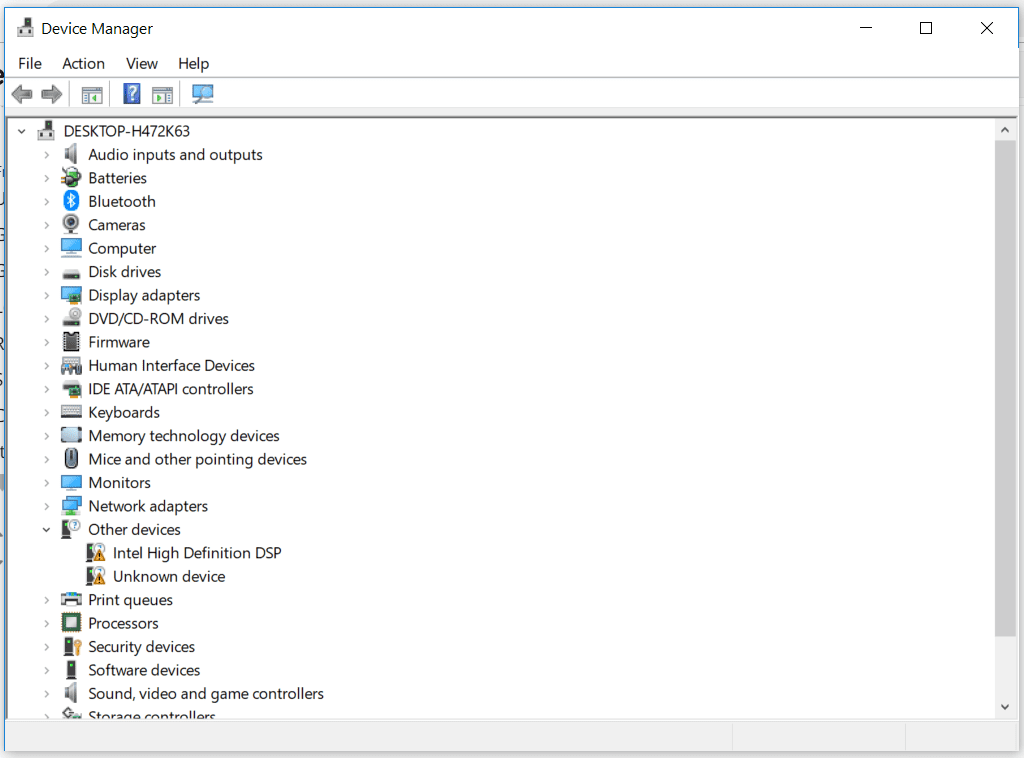 In order to fix No Audio Output Drivers Installed error in your Windows 10 PC search for device manager in your windows PC.
Step 2-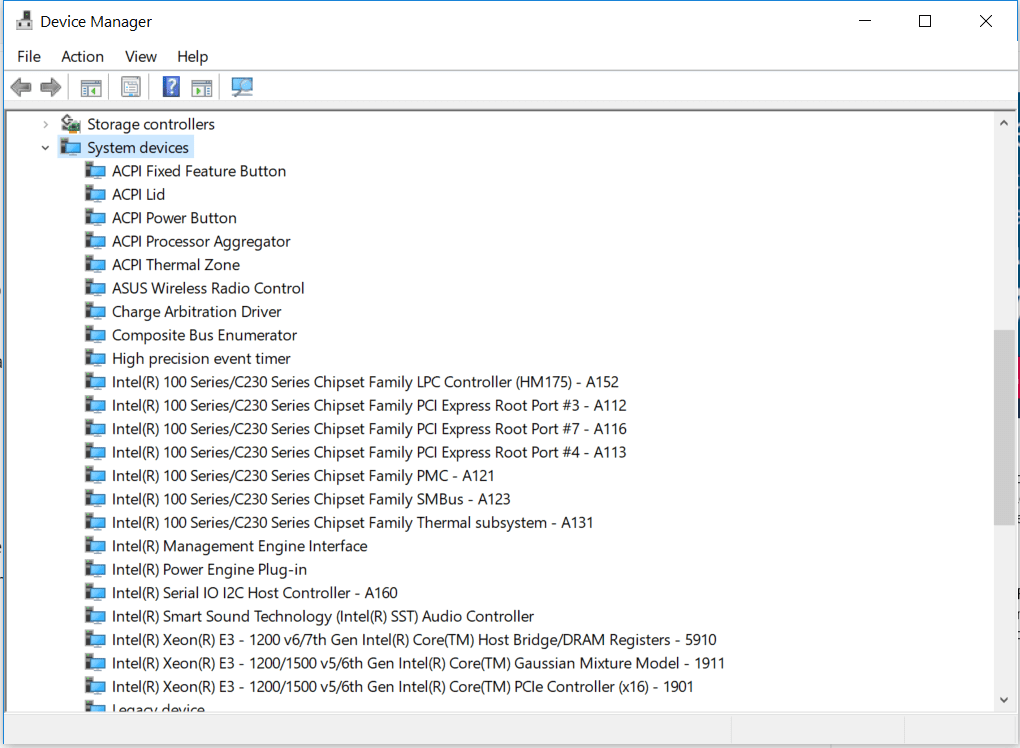 Click on system devices
Step 3-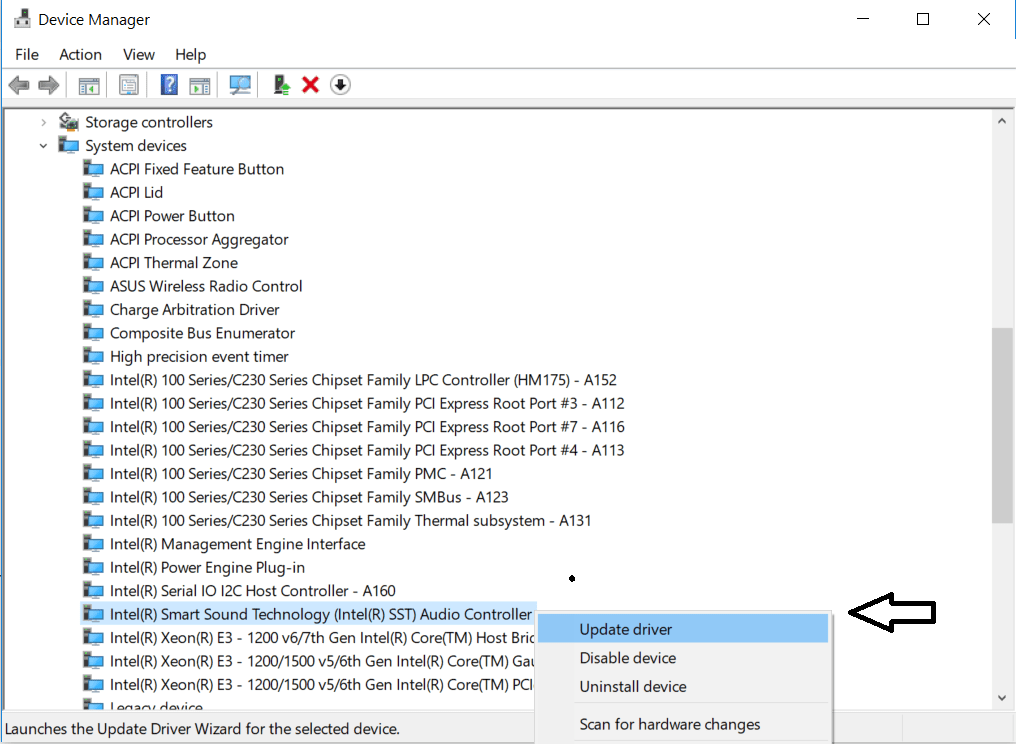 Look for an audio driver that has SST in it. Right click on it and click update driver.
Step 4-

In the next screen, you will be asked for how do you want to search for drivers?
Select the second option stating Browse my computer for driver software and click next.
Step 5-

On the next screen, select let me pick from a list of available drivers on my computer.
Step 6-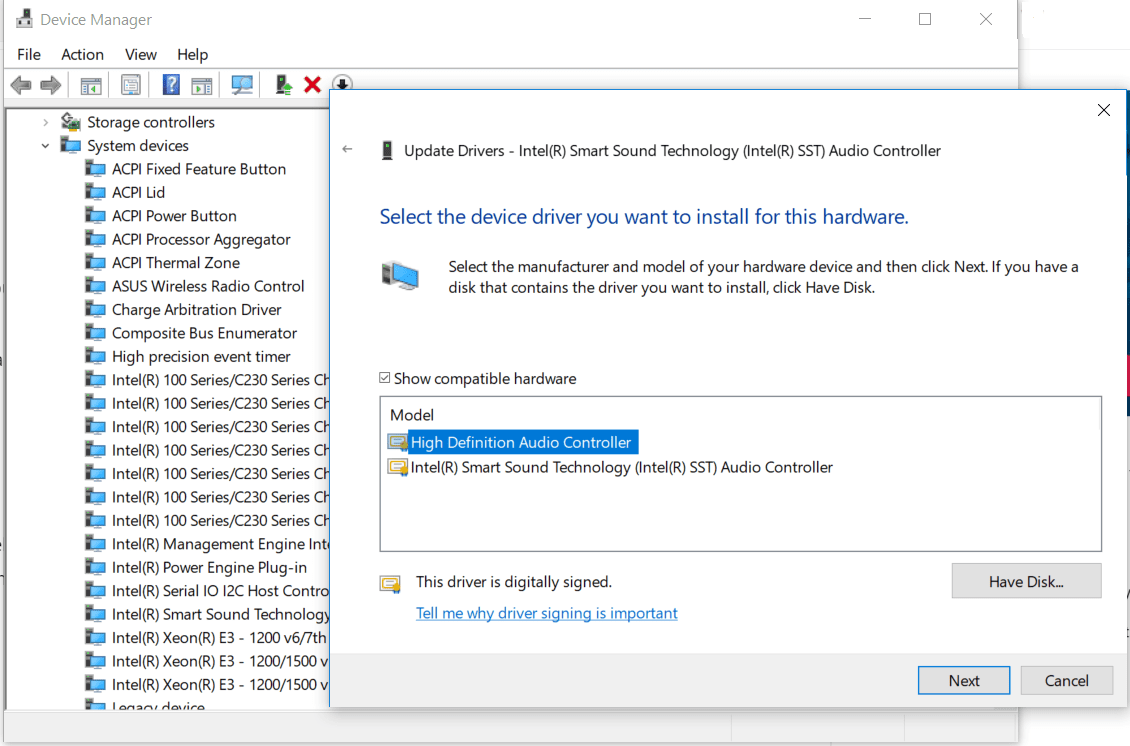 Select High Definition Audio Controller and click next.
You are all done and this should solve the problem.
---
Method 2
Microsoft has acknowledged the audio problems on Windows 10 and has offered an official fix to the above-mentioned issue.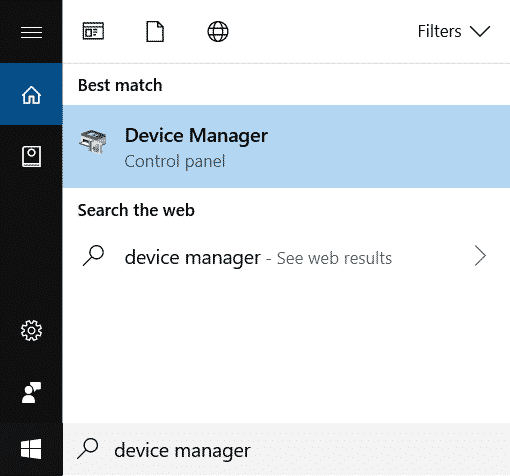 Type Device Manager in the search box
2. Find and expand Sound, video, and game controllers
3. Look for a Realtek device or a device that has a yellow triangle with an exclamation point
4. Click on the device to select it
5. From the View menu, choose Devices by connection
6. Look at the parent device – this will be called something like "Intel SST Audio Controller" (Intel Smart Sound Technology driver version 09.21.00.3755)
7. Right-click the controller device
8. Choose Properties
9. You should get a dialog like below. Click on the Driver tab as shown.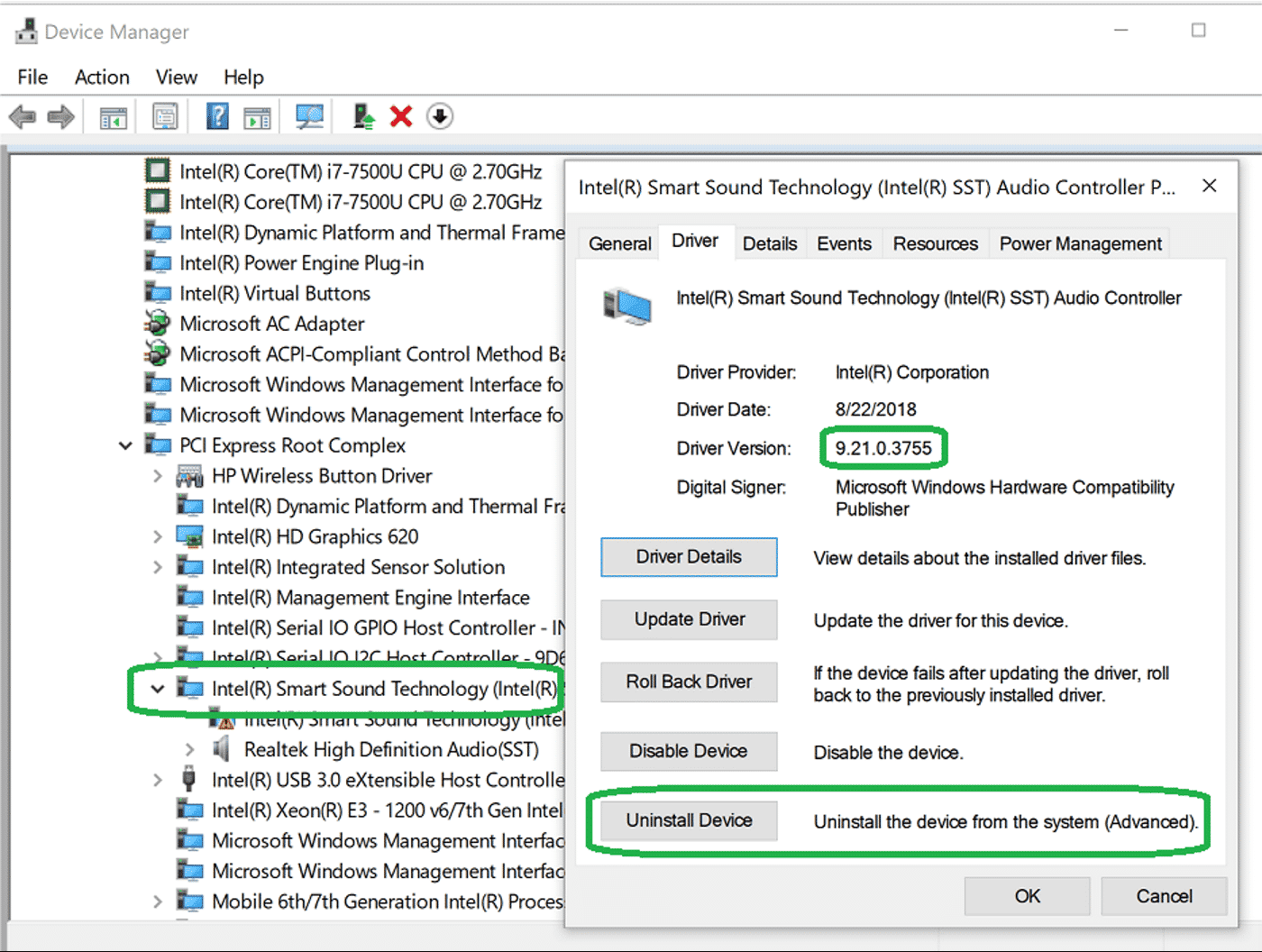 10. If the driver version is 9.21.0.3755, you have the driver that was sent to you incorrectly.
11.Click Uninstall Device. You will get a popup asking if you want to remove the driver too, as shown.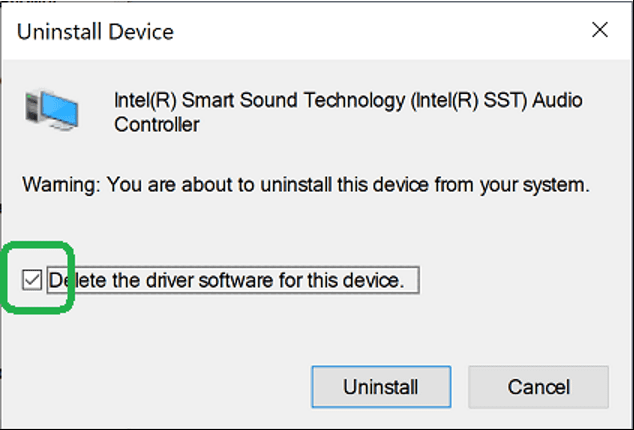 12. Check the checkbox as shown, so the driver will be removed.
13. Click Uninstall.
14. When the driver is uninstalled, reboot your system.
You are all done now!
This should solve the error, No Audio Output Device Is Installed on your Windows 10 PC.
This method has been found working for several PC manufacturers including different models of HP, Dell, Asus, Acer, Lenovo and others (Tested by our team and the survey were taken from readers)
For readers who have 2 SST Intel audio choices at step 3 can follow MikeJ's fix as in comments here
---
Method 3
Since this issue was widespread Microsoft released an official fix for Intel Audio Driver "No Sound" issue. The issue caused by a Windows update was later fixed by another Windows update.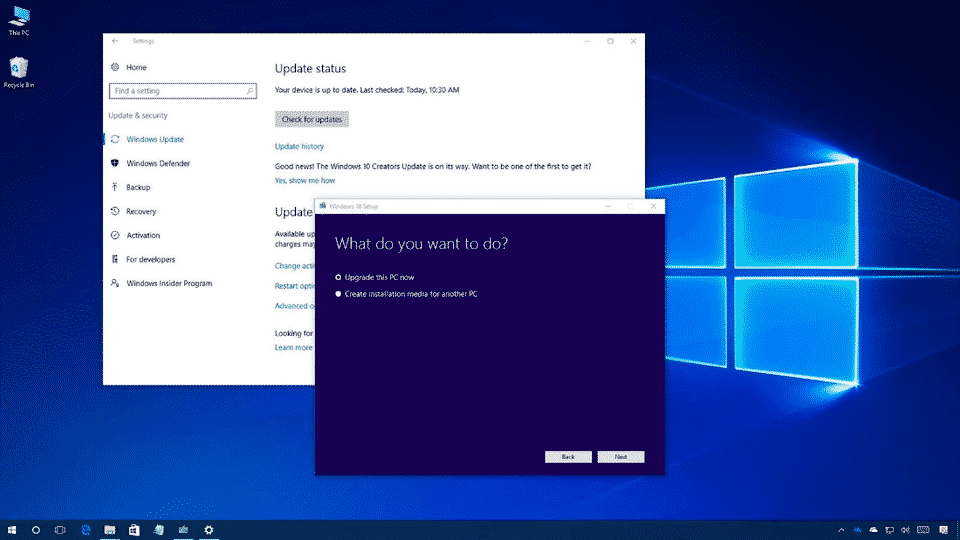 The Windows update KB4468550, for Windows 10 version 1809, 1803 and 1709 fixes the above-mentioned issue. You can either update your Windows 10 computer automatically or do it manually.
This update is meant to address the issue:
"This update addresses an issue where after installing the Intel Smart Sound Technology driver (version 09.21.00.3755) via Windows Update or manually, computer audio may stop working."
---
Users are advised not to try something that they are not aware of. The Internet is full of solutions to every problem. many of which will not work and moreover may create new problems.
Some of the Users are also facing BSOD problem after the Windows 10 October update here's how to Fix Blue screen windows 10 WDF_VIOLATION error
Also Read- How to fix Windows 10 taskbar not working?
If you still have any queries or any other solution of your own do let us know in the comments below.