Football enthusiasts are all over the world and billions of people love to play and watch their favorite football club play in major football tournaments and events.
Football is the most popular sport and is not only a game for many but an emotion and religion in many countries.
The excitement of live football is unmatched. It is not possible for everyone to get tickets to travel to other countries to watch football matches. But if you have internet then it is easy to watch football games online.
While you can always watch live football matches on television by cable and satellite TV or by using cord-cutting services like Hulu, Fubo tv, Sling TV, etc. You may be looking to find good websites to stream soccer online.
Well, if you have been looking for some reliable sites to watch football matches online, then you are reading the right article.
ALSO READ: 10 Best Free Sports Streaming Sites
So these are some of the best free football streaming sites that are worth checking out to watch today's matches from the UEFA Champions League or any other tournaments or league matches live stream.
---
Best Free Football Streaming Sites 
1. ESPN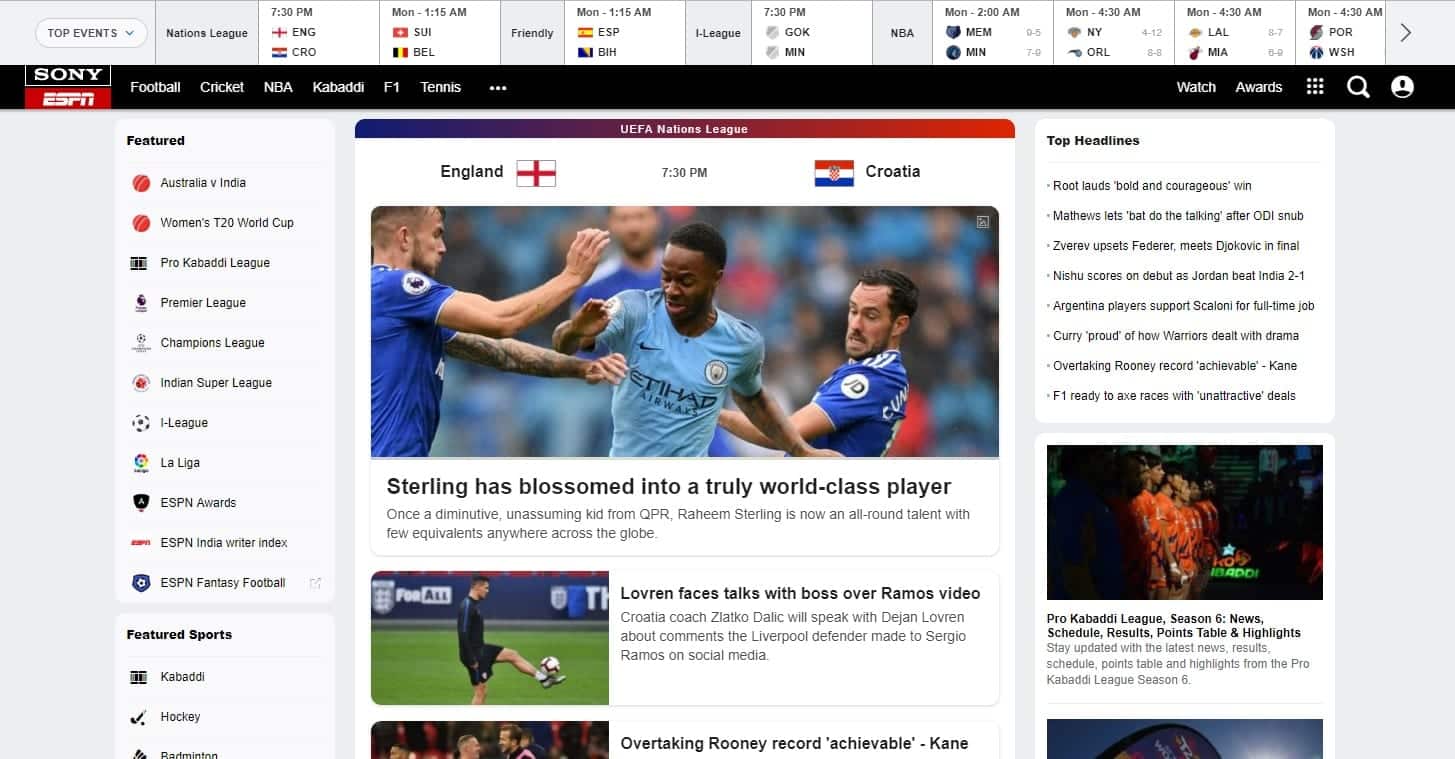 The first and one of the most reliable football streaming website on the list is ESPN. A majority of content on ESPN is available in either FHD or HD quality and apart from watching football, you can also stream many other major sports.
ESPN also displays live score updates and tournament timings. You can be updated with the live football matches as they happen.
As for downsides, ESPN is only available for US residents. Furthermore, some games require a valid cable or satellite subscription to watch live sporting events.
---
2. VIP League
The next reliable football streaming site on the list is VIP League. Well, VIP League is possibly the only football streaming site that is available in around seven languages.
It is worth noting, that you have to create a free account so as to watch free football streams.
VIP League has a very well-developed video player that optimizes the video quality based on your internet speed.
As for downsides, advertisements on VIP League may annoy many users. Overall, VIP League is an impressive website for watching live football streaming in US.
---
3. Stream2Watch
Stream2Watch is another reliable site for live football streaming. You can easily stream every major football match on Stream2Watch.
In addition to streaming, Stream2Watch also provides a detailed schedule of upcoming football matches.
The chat feature allows users to interact with other viewers as the match proceeds.
The video quality and streaming speeds on Stream2Watch are not the most reliable but they definitely get the job done.
Lastly, apart from soccer, you can also enjoy other sports like Basketball, Cricket, Golf, Hockey, and much more.
As per the downside, this site has too many ads.
---
4. Laola1
Laola1 is one of the best sports streaming sites that have a very user-friendly and lag-free video player UI. Using Laola1 you can easily watch many major football events. Consider it as one of the best free football streaming websites to follow all the matches.
Apart from live streams Laola1 also displays score updates and schedules for different sports events. Since Laola1 is based in Austria, a majority of content is dedicated for Austrian viewers.
Similar to other websites on the list Laola1 can also be used to watch many other sports like Football, Ice Hockey, Motorsports, Table Tennis, Handball, and much more. Overall, Laola1 is a reliable football streaming site.
---
5. SportSurge
SportSurge offers free football streaming, apart from other sporting events.
The platform features an extensive calendar, letting you track past, ongoing, and upcoming matches. You can enjoy most football streams that have multiple stream servers.
Many streams on SportSurge were available in high-definition (HD), ensuring a good viewing experience. However, the quality could sometimes depend on the source of the stream.
All the football streams are sourced from Reddit so will always have the latest ones to watch the matches.
---
6. Batsmanstream

Batsmanstream is a quality football streaming website that have the links to stream the latest matches.
Here you can watch football online without any ads coming between the stream. You can also search for the latest matches and follow the page where stream links will appear.
You can select different streams for football as they become available when the kick-off nears. They have options with different video quality, catering to different internet speeds.
Batsmanstream also lets you select the timezone so that the match timings and upcoming matches show in your local time.
---
7. Sports+
Sport Plus provides live streaming of football matches. The platform can be accessed directly without the need for VPN applications in most places.
Beyond football, it showcases sports such as hockey, basketball, and tennis, among others.
While registration isn't required to view matches, certain features and content are reserved exclusively for premium users.
You can filter matches by the ones that are live and the upcoming fixtures. Most of the football streams are in 480p so you won't have a problem watching them on a slow internet.
---
8. Fox Sports
Fox Sports is a good website for watching football online. There is a dedicated section for football on Fox Star.
Similar to Yahoo Sports, using Fox Sports you can read detailed sports news-based articles. Furthermore, Fox Sports also offers a detailed description and match schedule for every match week.
Overall, Fox Sports is a reliable site for football enthusiasts and both streaming speeds and the quality of videos are impressive as well.
---
9. SonyLIV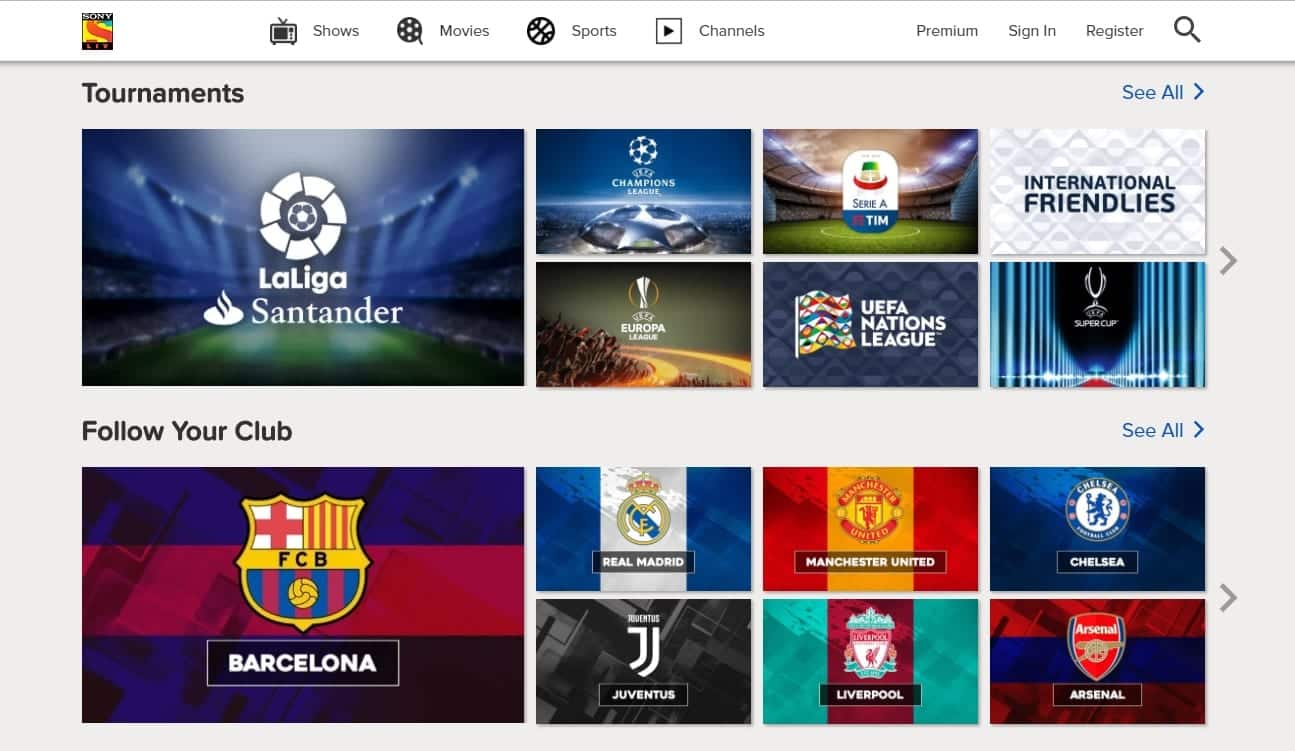 This well-developed sports streaming site can be used to watch both live football events and highlights.
After signing up for SonyLIV you can even follow your favorite football club. Furthermore, if you get the paid subscription, the service offers personalized content.
In addition to football streaming, SonyLIV also has a dedicated section for sports event updates and news. Apart from football, you can also watch other major sports like live cricket, Tennis, Basketball, and WWE on SonyLIV.
---
10. Disney+ Hotstar
Hotstar is another reliable free live football streaming site that has a lag-free video player. There is no need to sign up for the service and you can straightway watch football live streams and replays of your favorite tournaments.
Disney+ Hotstar can only be accessed from India and therefore it is ideal for watching football in the region.
Their parent company service Disney+ is available worldwide to stream live football. The available of content will depend upon the media rights of the region.
Also Read- Hotstar For PC
Hotstar also has native Android and iOS applications using which you can watch football events on the go. You can also stream popular sporting events for free on TV through their official app. As for downsides, the free account on Hotstar delays the live stream by a few minutes.
---
11. CrackStreams
CrackStreams can be your one-stop destination for watching football tournaments for free. They have football streaming links to watch every match that is happening right now.
All the links are sourced from different streaming sites around the world. If one link goes down, new links are updated within minutes so you won't have to worry about missing the live action.
You can also join their Discord channel to get live football links within minutes of coming online. Users and admins share the latest stream links there before updating on the website. Right now most of the links are from Grandmastreams and ronaldo7.
---
12. DAZN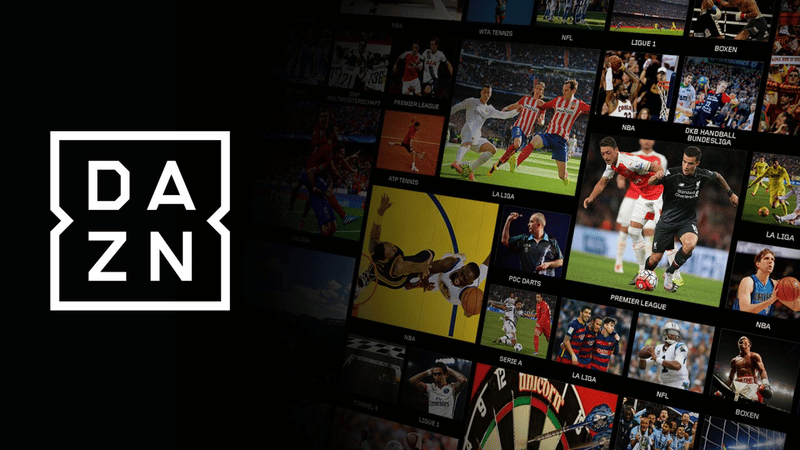 DAZN is one the best football streaming sites around. Their 4K streams really amp up the fun when watching it on a bigger screen.
You can watch women football without any lag and on a wide range of devices. Apart from smartphone and tablets, you can stream football on the console through the native DAZN app.
DAZN lets you watch stream live football and on demand. You will never miss matches as they are available to watch at a later time. Subscribe to their plan which is priced according to the region and then start watching football.
---
13. BOSSCAST
Bosscast is a good site to watch football online for free. You don't need to register or create an account here. Set your time zone and see live matches along with upcoming events.
You can also watch the live stream of sports channels here through the sidebar on the right. Bosscast also has a live chat for interacting with fellow football fans. It is a good way to watch soccer together with others.
Many matches have multiple streaming links. You can select the one with the best experience for your device. We visited Bosscast on TV and the website was responsive for streaming football.
---
14. OKLiveTV

The next football streaming site is OKLiveTV which lets you watch sports channels for free. You have top channels like beIN Sports 1, 2 and 3 streaming at all times.
Watch football on 21+ different channels in English, Spanish, Italian, and Arabic commentary. Majority of them have HD football streams which offer lag-free streams to watch on the device of your choice.
OKLiveTV also lets you add your favorite free football live streams to MyLikes. They stay in the favorite section without requiring an account. You can visit the link and start watching football on your preferred sports channel.
---
15. YouTube TV

You may not have thought of this as a football streaming site. YouTube TV offers over 100 live channels to watch sports and entertainment channels.
Their unlimited DVR lets you record football matches with no limits of any kind for your devices. Watch your recordings even when offline. No internet is needed to revisit some memorable sporting moments.
YouTube TV lets you add certain channels as add-ons for a nominal fee. Subscribe to the 4K Plus add-on to watch football matches in 4K Ultra High Definition for the supported events.
Currently, YouTube TV streaming service is available in the USA.
It can be shared with 5 family members and reduce the cost to below cable TV.
---
16. Facebook Watch
Facebook can also be used as a free football streaming site. That said, it's not possible to find and watch every single football event on Facebook watch.
So as to watch a particular football event simply search for it on Facebook. Now select the videos section and select the Live filter you can even watch live football events.
Facebook Watch has a very well-developed video player that optimizes the quality of videos based on your internet speed.
In addition to that, Facebook also suggests relatable videos that may definitely impress any football enthusiast.
Many leagues such as La Liga, and Bundesliga amongst others, have started streaming live football matches on their official page.
---
17. Cricfree
Crcikfree is a popular sports streaming site. It provides free live streams of cricket, football, and other sports.
Since the site is free it uses popup ads that may need an adblocker.
If it is blocked in your country you can use a VPN to unblock it.
---
18. Reddit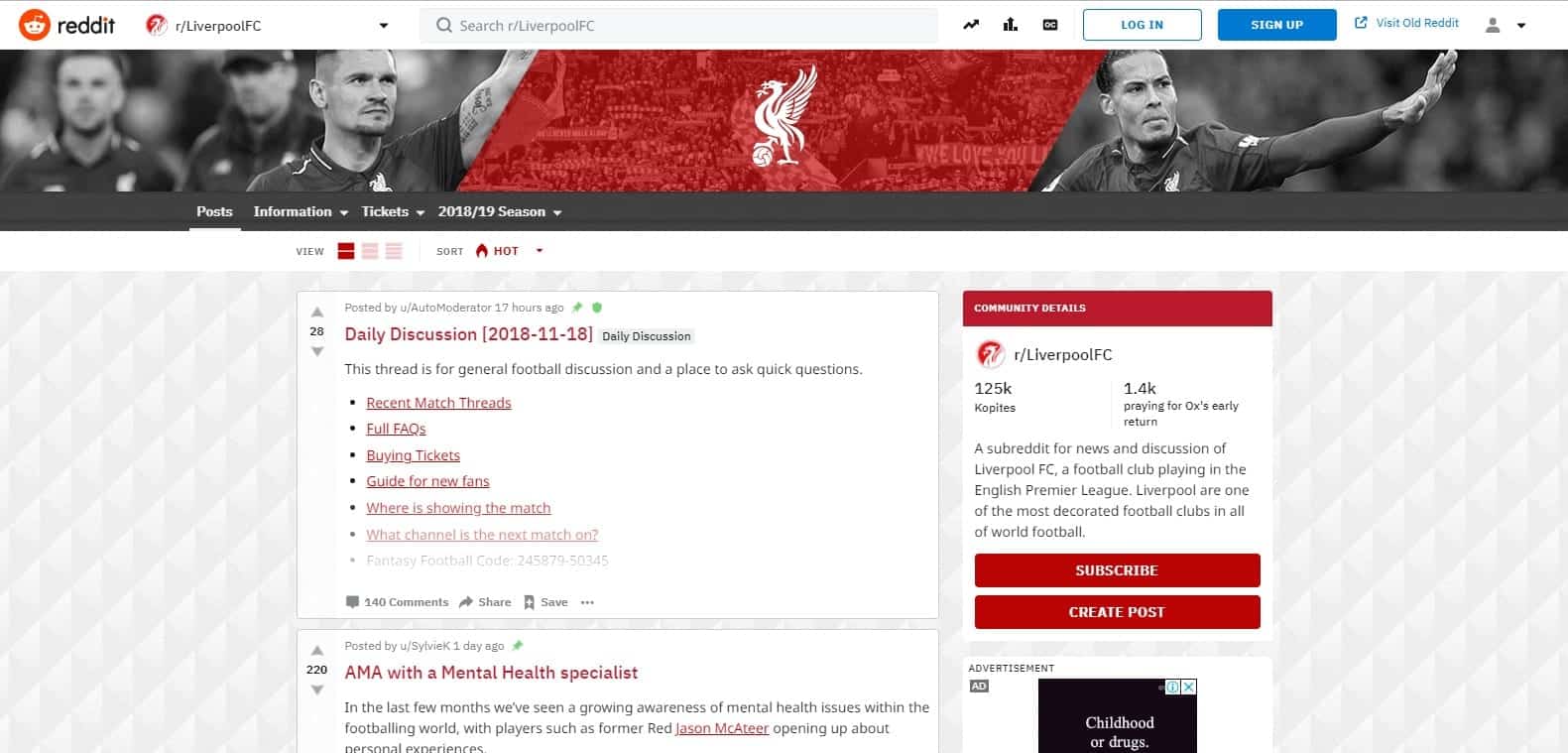 Reddit can also be used as a reliable football streaming site. The front page of internet doesn't host live football streams, but you can definitely find unofficial links provided by like-minded football enthusiasts to stream football events.
You can easily join your favorite team's subreddit and stay updated about upcoming matches and news.
Most of the football streaming sites source their links directly from Reddit. It helps them provide multiple streaming options as many go down during the match.
Similar to Facebook, it is not possible to find links to every major football event on Reddit. Furthermore, not every link on the platform is reliable and some may even end up being an annoying advertisement.
---
19. Telemundo Deportes
Telemundo Deportes airs sports programs in Spanish language and is owned by NBCUniversal.
It owns some of the major broadcasting contracts including the FIFA World Cup, FIFA Women's World Cup, Olympics, and Premier League.
Telemundo Deportes often broadcasts league matches, especially from popular leagues in Latin America and Europe.
This makes it a go-to platform for many Spanish-speaking football fans in the U.S.
It is widely used to watch live football streams in Argentina, Spain, and Mexico.
---
20. Yahoo Sports
If live football score updates are what you want, then Yahoo Sports will definitely impress you.
Yahoo Sports is not actually a sports streaming site but it can be used to stay updated about many different sports. Yahoo Sports also has its native Android and iOS applications.
Once you create a free account, Yahoo Sports offers personalized content based on your interests.
The detailed articles and videos on Yahoo Sports help users to stay updated about the latest happenings in the world of football.
---
Also read- Best VipBox Alternatives
Top 10 Football Tournaments
FIFA World Cup
UEFA Champions League
UEFA European Championship
Copa America
Copa Libertadores
UEFA Europa League
Africa Cup of Nations
FA Cup
Confederations Cup
Copa del Rey
Premier League trophy
England premier league
Top Football Clubs
Manchester City
Real Madrid
Liverpool
Manchester United
Barcelona
Chelsea
Tottenham Hotspur
Arsenal
Juventus
AC Milan
Football Streaming Sites FAQs
Are there any free football streaming sites?
ESPN provides free football streaming for several games, additionally, there are several sites online that you can use to watch football for free.
What are the best sites for streaming live football?
ESPN, Facebook Watch, Stream2Watch, and Laola1 are some of the best sites for streaming live football.
CONCLUSION
So these were some of the best football streaming sites.
You can easily watch your favorite football event or tournament and even check live score updates using these websites.
Do share any other reliable football streaming site in the comments section below.