Google Chrome has now become an industry standard web browser that is used by millions of Windows 10 users. Recently a new exploit was discovered in Google Chrome that consumes 100% of system resources and completely freezes a Windows 10 computer.
So here's everything you need to know about the Google Chrome Exploit and how to fix it.
ALSO READ: Google Chrome's Dark Mode For macOS To Arrive In Early 2019
Google Chrome Exploit: The Issue
Google Chrome is one of the most feature-rich web browsers that is very well optimized for Windows OS. According to some reliable sources, a new bug which seems to be a tech support scam completely crashes Windows 10 and informs the users that their computer has been affected by a virus.
Initially, this bug makes Google Chrome browser unusable and then all of the open tabs are completely locked. Once both Windows 10 and Google Chrome are completely frozen a pop-up comes up which claims to be from Microsoft support. A user can't close this pop-up and this pop-up says that your data is at a risk.
For quite some time, this bug makes your Windows 10 computer useless.
Google Chrome Exploit: The Fix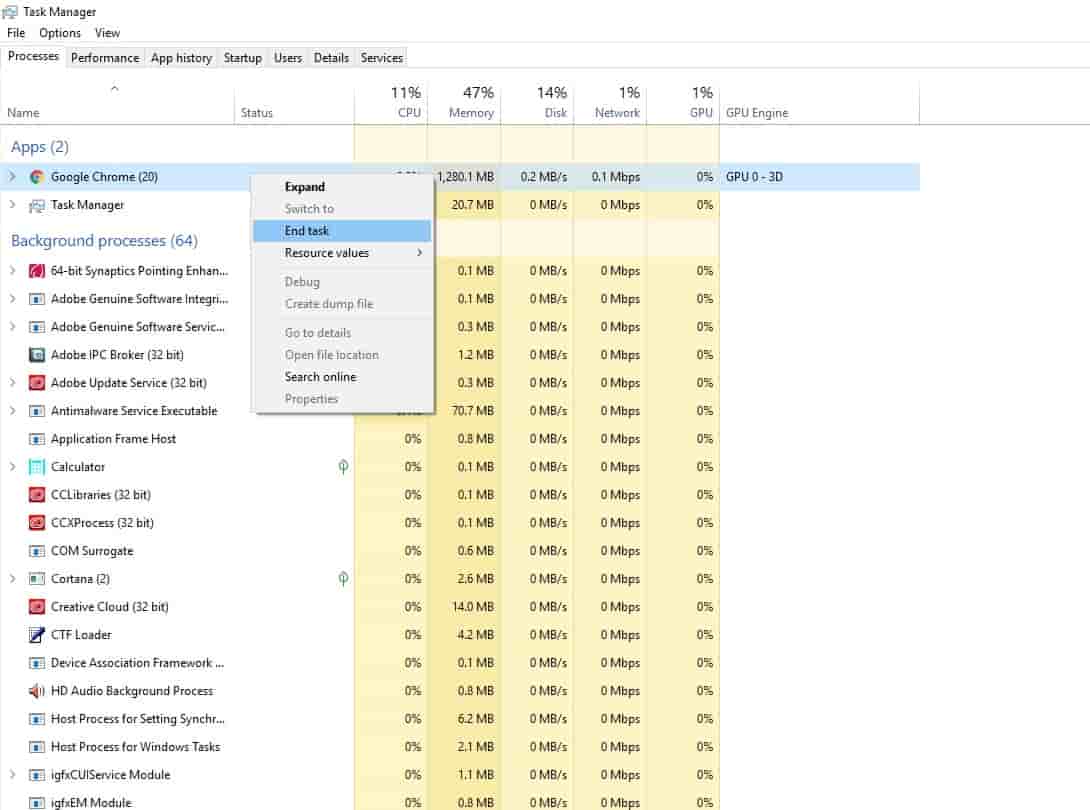 Well, if you or any of your friends or a family member has encountered this bug then this fix might completely resolve the issue. So here's how you can get Windows 10 up and running once again.
Open Task Manager from Taskbar or by pressing Shift+Ctrl+Esc at the same time.
Under the Processes Tab, locate Google Chrome in the Apps Section.
Lastly, select Google Chrome and right-click to End Task.
Hopefully, your Windows 10 computer will now return to its normal state. It is worth noting, that the next time you open Google Chrome the browser would prompt you to restore tabs as the browser didn't had a proper shutdown. Don't restore the tabs else you would have to face the same issue once again.