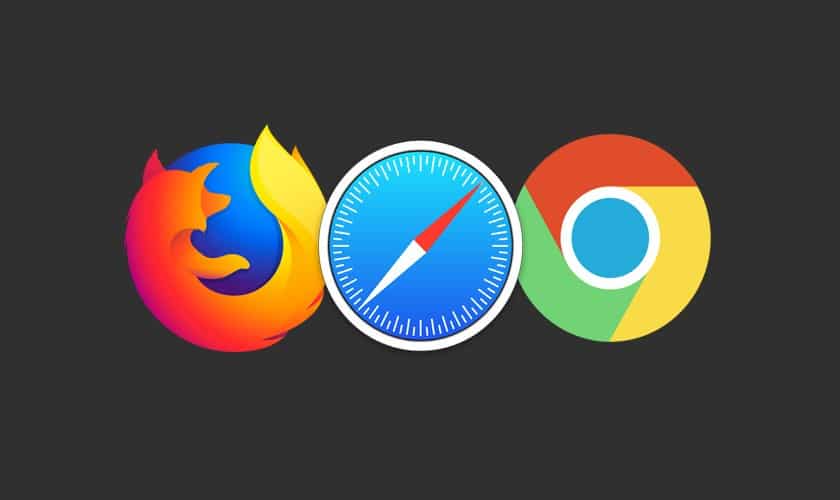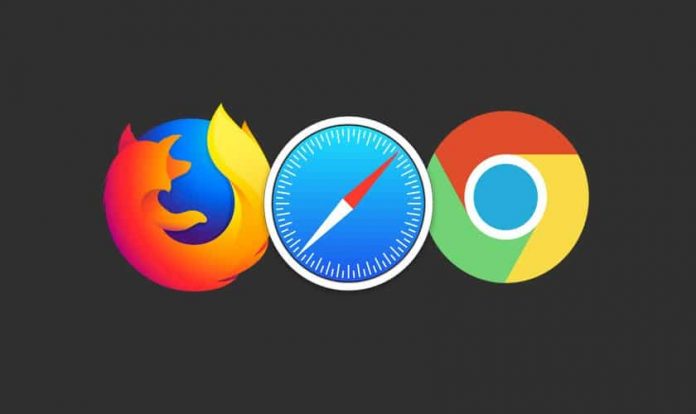 When it comes to surfing the internet then Web browsers play a very crucial role.
They act as a medium between the user and the internet, which is why it became more important to choose which one fits best for you.
As there are many of them, with a variety of features, we decided to pick TOP 5 for you.
So here in this article, we are providing you with 5 Best Web Browsers for Mac OS 2019 version.
Also Read – 5 Best Anonymous Web Browsers For Private Browsing
TOP 5 Best Web Browsers For Mac Os
The first on the list is "Safari".
It's a very well known Web Browser by Apple users as it comes preloaded with all Apple Devices such as Macbook, iMac, iPhone, and iPad.
The best part is if you are using Safari happily then you don't need to shift to any other Web Browser as it is perfectly optimized for the Apple devices.
Below are some of the Pros and Cons of Safari:
Pros
Preinstalled – Safari comes preloaded with all Mac OS devices ( MacBook and iMac ) so it means you need not to install it separately.
Perfectly Optimised – As Apple has always known for its software Optimisation so it makes Safari Perfect Choice for Mac devices.
Cons
Slow – Safari is slow as compared to other top Web Browsers.
The next insanely popular Web browser on the list is "Google Chrome".
Google Chrome is the most widely used Web browser on the internet with over billions of users worldwide.
This Web browser uses the Blink engine which is written in C++, and the majority of its source code is available through the open-source project Chromium.
Talking about the best part then it's one of the fastest Web browsers on the internet.
Some pros and Cons of Google Chrome:
Pros
Fast – The biggest strength of Google Chrome is that it is one of the fastest web browsers in the world.
Simplified UI – Google Chrome also has the simplest UI as compared to other powerful Web browsers.
Cons 
High Ram usage – The worst thing about Google Chrome is that it eats up a lot of RAM.
The next on the list is "Opera".
It is one of the most loved Web browsers on the internet with tons of features and millions of users.
The browser uses Blink engine as a layout, and it has many features that were original in Opera, and later adopted by other browsers.
Some pros and cons of Opera:
Pros
Provides high-quality VPN – Opera has an inbuilt option by which a user can enjoy a very quality VPN service for free.
Ad-blocker – Another very powerful feature of Opera is that allows the user to get rid of those irritating ads which pop up right on the browser screen.
Cons
Slow – The only downside of Opera is that it is fairly slow as compared to other Web browsers.
The next big blockbuster on the list is "Mozilla Firefox".
It's a very well known Web browser by Mozilla Foundation and its subsidiary, Mozilla Corporation.
It's a lightweight, fast and most reliable web browser for the users.
You can add numerous add-ons or perform tons of customization without any hesitation.
Some pros and cons of Firefox Web browser:
Pros
Fast – It's not as fast as chrome but definitely comes after that.
Lightweight – Firefox is a lightweight web browser which is small in size and performs much better as compared to others.
Cons
Compatibility Issues – Firefox still faces some compatibility issues even after updates.
Automatically Resume downloads – This was the biggest issue in the past few years and still faced by many Firefox users.
Last but definitely not the least and most of you may not be aware of it, is the "Torch" Browser.
Developed by Torch Media this web browser is also widely popular among Mac users these days.
The biggest feature of torch besides displaying websites is that it also gives the user the capacity to share websites via social media networks and to download torrents with its built-in torrent client.
In addition, developers also offer Torch music, a free service that helps in organizing Youtube Videos.
Some pros and cons of Torch Web browser:
Pros
User-friendly interface – Torch has one of the most user-friendly interfaces in the category of Mac web browsers.
 Additional Features – Except normal web browsing as we discussed above Torch also offers Torch music, a free service that helps in organizing Youtube Videos.
Cons
Slow – Probably the biggest downside of Torch web browser is its speed. It's comparatively slow as other web browsers have a USB of Speed.
Unwanted installations – Yes, you may find it frustrating but it's true. Torch web browser may ask users to install unwanted adware and toolbars.
Conclusion
So this was all regarding the 5 Best Web Browsers for Mac OS 2019. If you find it useful then do let us know in the comment section below, would love to hear that.
Stay tuned for more.