Facebook has upgraded its "3D Photos" feature technology to allow users create a 3D photo out of any 2D image from smartphones with a single camera.
For those unaware, Facebook had first revealed its 3D Photos feature at the 2018 F8 developer conference, which was rolled out a few months later. Until now, this feature depended on the dual-lens "portrait mode" capabilities, which was only available in new, high-end smartphones.
The social media giant has now enhanced its 3D Photos feature technology to support images taken from single, rear-facing camera phones. The feature is now available for anyone with an iPhone 7 or higher, or "a recent midrange or better Android device," says Facebook.
"To bring this new visual format to more people, we have used state-of-the-art machine learning techniques to produce 3D photos from virtually any standard 2D picture. This system infers the 3D structure of any image, whether it is a new shot just taken on an Android or iOS device with a standard single camera, or a decades-old image recently uploaded to a phone or laptop," the company said in a blog post.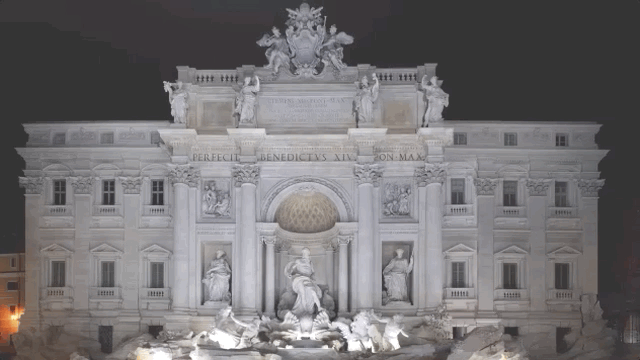 "This advance makes 3D photo technology easily accessible for the first time to the many millions of people who use single-lens camera phones or tablets. It also allows everyone to experience decades-old family photos and other treasured images in a new way, by converting them to 3D."
To create this effect for single-camera photos, Facebook has deployed a machine learning-based method that infers the three-dimensional structure of an image to create the 3D effect.
"We trained a convolutional neural network (CNN) on millions of pairs of public 3D images and their accompanying depth maps, and leveraged a variety of mobile-optimization techniques previously developed by Facebook AI, such as FBNet and ChamNet," the company added.
How to use the feature?
To use the feature, you will first need to update your Facebook app. Further, follow the regular process to post content on the News Feed. To do this, you need to go to "What's on your mind", select "3D Photos", and pick any image of your choice from your camera roll to post it with a 3D effect.
Note, this is just a simulation and the feature will not make images truly three-dimensional like the ones captured by a dual-lens camera. However, it will still respond when you scroll, pan, or tilt your screen to see it from a few different angles.