For over two decades, the home video game console market has been dominated by Sony's Playstation and Microsoft's Xbox. That said before the advent of Playstation 2 and the original Xbox, Nintendo 64 single-handedly managed to govern the gaming console market.
N64 acquired its unique name as a 64-bit central processing unit powered it. If you owned one of the 32.93 million units of N64 that were sold worldwide and want to relive your childhood gaming memories, then a Nintendo 64 Emulator might help you.
In this article, we have shared a list of some of the best N64 emulators for Android and PC. Some information about N64 Roms accompanies the list.
---
Can We Play Nintendo 64 Games On Android?
Yes, you can! In order to play Nintendo 64 titles, you can use a Nintendo 64 Emulator for Android.
An emulator is a hardware or software that enables one computer system to behave like another computer system. In the case of a Nintendo 64 Emulator, the emulator typically enables the host system to run software or use peripheral devices designed for the guest system.
RELATED: Best PS2 Emulator For Android
---
Best Nintendo 64 Emulators For Android
1. M64Plus FZ Emulator
M64Plus FZ Emulator is a relatively new Android N64 emulator but the fact it supports numerous Nintendo 64 titles help it to stand out from the crowd. The developer of this emulator has created a fantastic guide that will assist you and help you get started.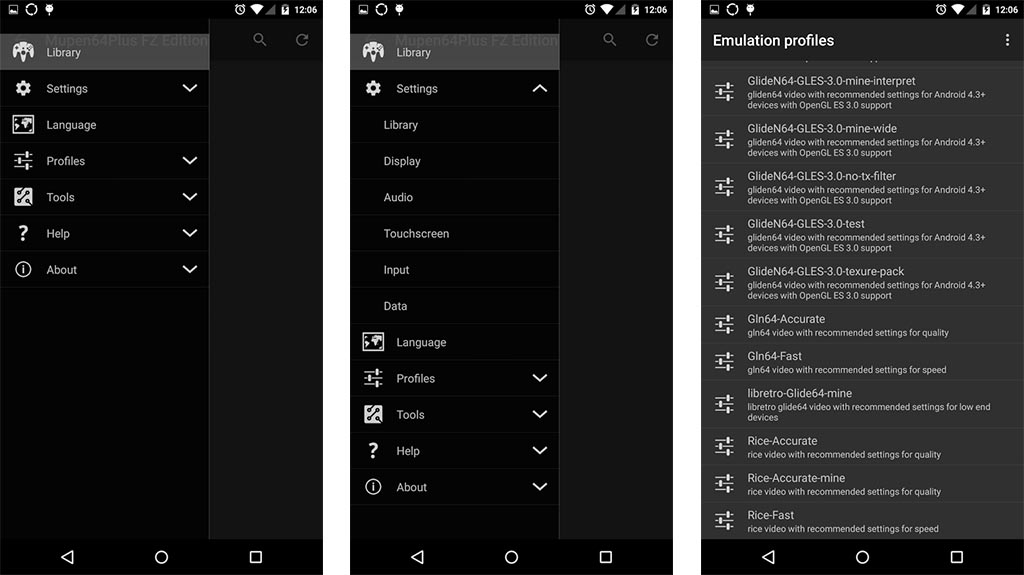 The aforementioned guide can be found in the description of this application on Google Playstore. M64Plus FZ Emulator is updated on a regular basis and the developers continuously add new features to enhance the gameplay experience.
Support for plugins to improve performance and graphics quality is another major highlight of this emulator. Sadly, M64Plus FZ Emulator is not as user friendly as other emulators on the list.
---
2. RetroArch
RetroArch has been in existence for quite some time now and since it supports all mainstream retro consoles like NES, SNES, 3DS, N64, Atari, and many more it even made it to our list of best Nintendo DS emulators and best SNES emulators.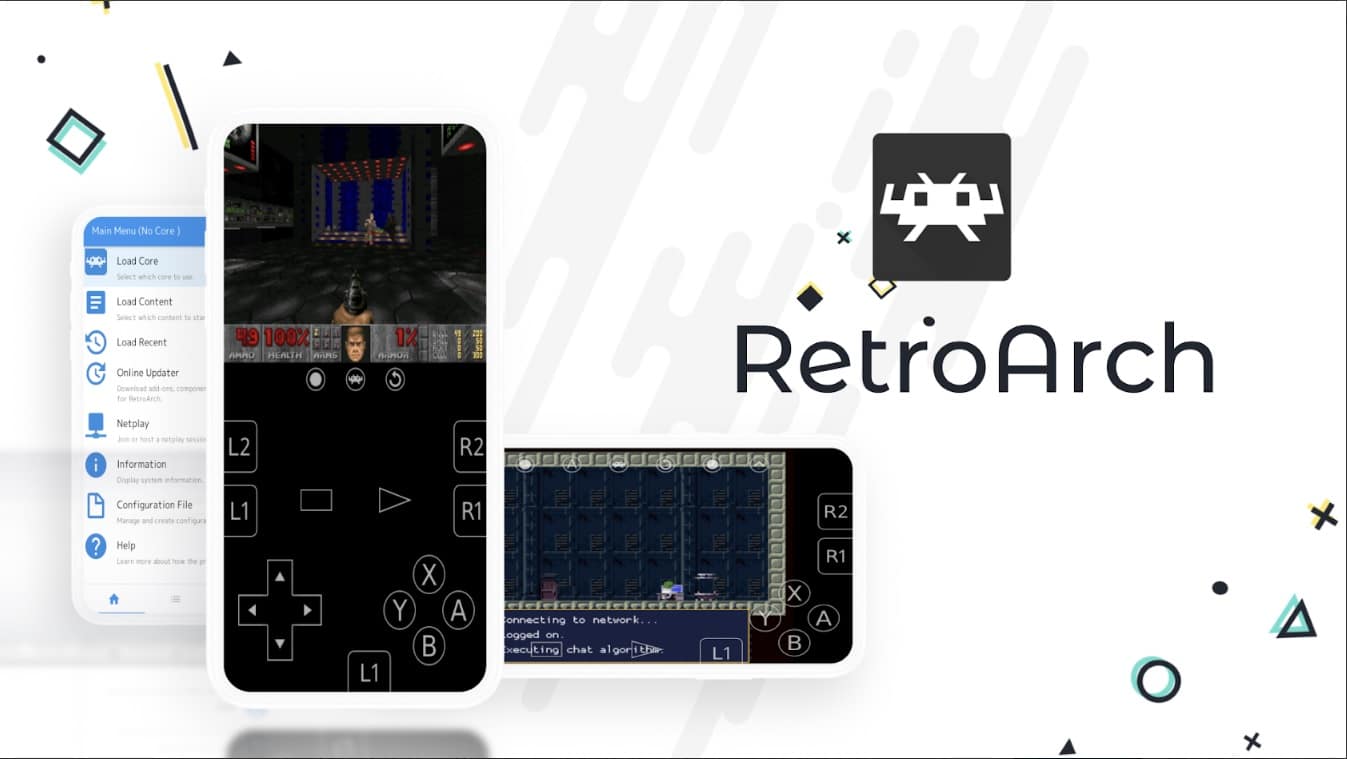 Some of the noteworthy features of RetroArch are the ability to remap the controls, load cheats, take screenshots, and save state. Since RetroArch is an open-source application, you won't notice any advertisements in it's UI.
Similar to M64Plus FZ Emulator, the user interface of RetroArch is a bit complicated but once you overcome the learning curve you won't prefer any other N64 emulators.
---
3. Mupen64
The next reliable emulator that's solely dedicated to running N64 ROMs on the list is Mupen64. If you have been eyeing something basic that simply gets the job done then Mupen64 might impress you.
Mupen64 offers decent Nintendo 64 ROMs compatibility and its performance is on par with RetroArch. This emulator is completely free to use but you can upgrade to the paid version to support the developers. Furthermore, Mupen64 is completely advertisement free.
If you own an Xperia smartphone, you can use analog input from the touchpad as Mupen64 is Xperia play optimized.
---
4. ClassicBoy
ClassicBoy is the next best Nintendo 64 emulator for Android smartphones and tablets. Similar to RetroArch, ClassicBoy is a multiple systems emulator.
In addition to Nintendo 64 emulator games, you can even use this emulator for playing NES, SNK NeoGeo, and Playstation games.
Some of the major highlights of ClassicBoy are dedicated graphic buttons editor for position and size definition, external Joysticks/keyboard support, custom setting for game video size & filter, audio reverb, and game state auto-saved and slot saved.
Before buying this emulator you try out the lite version as there are some performance issues on low-powered and older Android smartphones.
---
5. Tendo64
The last best N64 emulator for Android on the list is Tendo64. Unlike the other Nintendo emulators on the list, Tendo64 is not as famous and it just has over four thousand reviews on the Google Playstore. Thankfully, a majority of these reviews are positive.
Cheats support, customizable button layout, physical controller capabilities, and local multiplayer capabilities are some of the noteworthy features of this Android N64 emulator.
Tendo64 is available in more than 20 different languages and it supports zip, n64, z64, v64 file types. Lastly, If you own an Xperia smartphone, you can use analog input from the touchpad as Tendo64 is Xperia play optimized.
---
Best Nintendo 64 Emulators For PC
1. Project64
The first best Windows Nintendo 64 emulator on the list is Project64. Well, Project64 is a completely free and open-source emulator for the Nintendo 64 and 64DD and it is written in C++.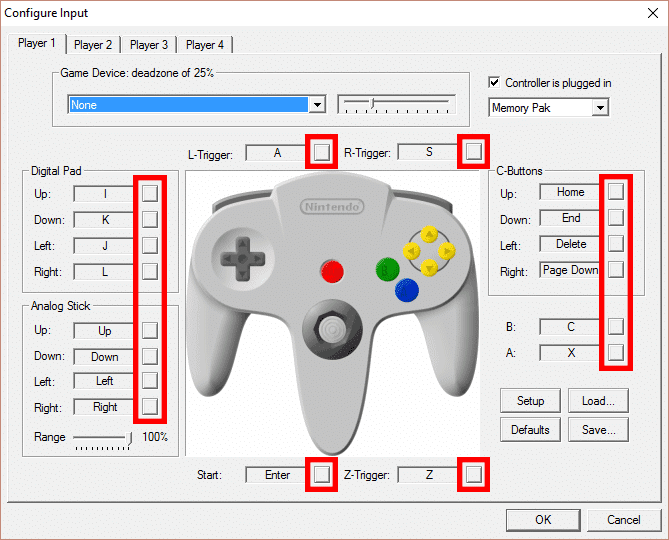 We placed Project64 in the first position as it is the easiest to install, setup, and use. Basic emulator features like the ability to customize the keyboard controls, manage the graphics settings, and even add an external USB gamepad are available on Project64.
Since Project64 is open-source it is completely adware free. You can even save the state of your game whenever you want to. Lastly, the active Project64 enthusiasts community fixes both small and big bugs on a regular basis.
---
2. RetroArch PC
Yes, you read it right the feature-rich all-in-one emulator can also be downloaded on Windows, macOS, and Linux.
Some of the major highlights of RetroArch Nintendo 64 emulator for PC are shaders, netplay, rewinding, next-frame response times, run ahead, machine translation, blind accessibility features, and much more.
The set-top box oriented menu of RetroArch makes the process of browsing games a breeze. Using RetroArch you can record your gaming session and even stream your gameplay on Twitch. Lastly, Shaders in RetroArch help improve the rendering and overall graphics quality of old games.
---
3. OpenEmu
OpenEmu is an ideal N64 emulator for anyone whose work revolves around macOS notebooks and desktops. This Nintendo 64 emulator mac supports many different consoles like Atari 7800, Game Boy Advance, Sega Genesis, NES, Nintendo 64, and many more.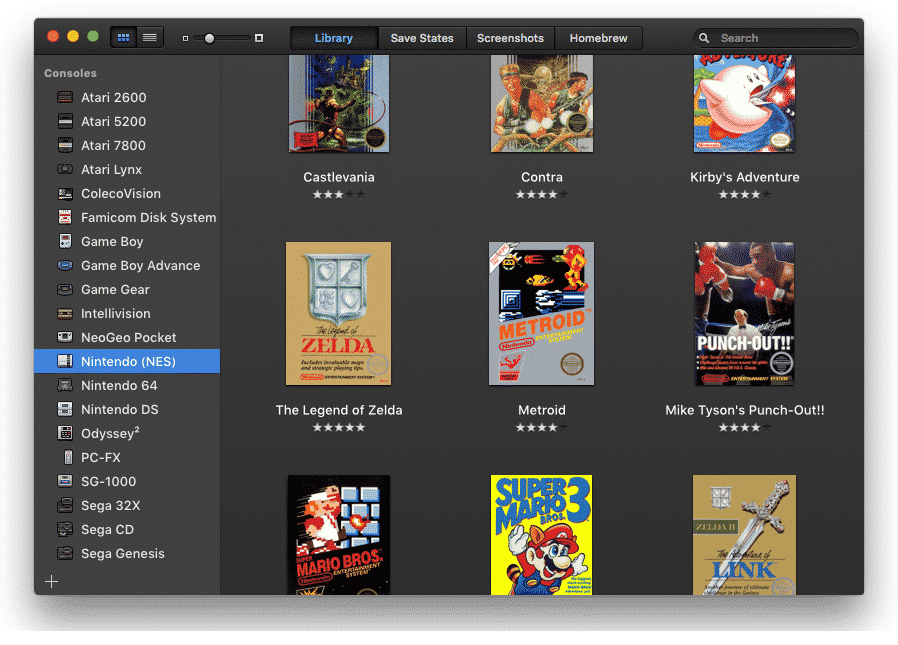 In comparison to RetroArch, OpenEmu has a much cleaner UI and all of the N64 ROMs are very well organized in the library. Thanks to Apple's optimization and the low resources requirement of OpenEmu, it works flawlessly even on older Apple computers.
Unlike, other emulators on the list OpenEmu scans your computer to locate the games and begins the organization process. You can also save the state of your ROM using this emulator. Overall, OpenEmu is a reliable SNES emulator for macOS.
---
4. BizHawk
BizHawk is the next best Nintendo 64 emulator and its exclusively available for Windows 10. In addition to N64 ROMs, this emulator supports many different consoles like NES, SNES, Game Boy, Game Boy Color, Sega Genesis, Sega Saturn, PlayStation, Atari 2600, and many more.
One of the major highlights of BizHawk is Tool-Assisted Speedruns (TAS). Well, speedruns help a player complete any game in the shortest amount of time possible and that too without using any cheats.
Overall, you can consider BizHawk as "Jack of all trades, master of none."
---
5. mupen64plus Online
As its name suggests, mupen64plus Online is a Nintendo 64 emulator online. Since its an online N64 emulator there's no need to install any additional software. Moreover, you can use it on any PC that can run a web browser. For instance, even a Raspberry Pi can run this emulator.
In order to use it, you have to upload your Nintendo 64 ROM. It is worth noting that, presently mupen64plus Online only works with Mozilla Firefox but support for Google Chrome will be added soon.
Lastly, the controls of mupen64plus Online are similar to that of any normal Nintendo 64 emulator.
---
Which Nintendo 64 Emulator Is The Best?
Some of the best Nintendo 64 Emulator that are worth checking out are RetroArch, ClassicBoy, Tendo64, Project64, OpenEmu, and BizHawk.
---
Is Downloading ROMs Illegal?
Emulators, in general, are completely legal to download and use. No matter which operating system or gaming console an emulator emulates it is completely legal.
However, redistributing and downloading copyrighted ROMs online is illegal. No matter how, but you have to legally acquire ROMs in order to run them on an emulator. Lately, Nintendo has been actively taking down websites that provide free N64 games.
---
CONCLUSION
So these were some of the best Nintendo 64 emulators for Android, PC, and Browsers. Do share any of your personal recommendations for the best N64 emulator in the comments section below.
Also, let us know about the sources that you use for acquiring Nintendo ROMs.