If you are a Windows 10 user, the chances are that there is a driver by the name of Nahimic Companion installed on your PC.
You may be wondering if Nahimic companion is a virus? Then you are at the right place. The recent Nahimic 3 has not gone down well with the users either.
It may appear as a suspicious program but is rather an audio experience enhancing program that words along with your standard audio drivers.
Many Windows 10 users have noticed it getting installed out of the blue as a driver's update. Many have seen it pre installed with their new laptop and PC.
You generally get a notification about it, but sometimes it stays under the radar.
What is Nahimic Companion?
Motherboard manufacturers such as MSI, Asus, DELL, AORUS, AORUS, Gigabyte, and Thunderobot include the Companion. Most of their modern motherboards have it in a bid to enhance the overall audio experience.
Nahimic Companion fine-tunes the 3D audio technology. You get in the driver's seat to personalizing the audio according to your preferences.
Supporting up to 7.1 audio channels, you can connect multiple headphones by configuring them through the application.
That is not all, and you can have control on how audio with HDMI, Bluetooth. USB and 3.5mm jack behave on your computer.
Uninstalling Nahimic Companion
Not everyone would want a centralized dashboard for audio. The default audio wizard on WIndows 10 is often enough. And when you plug in good quality audio equipment, they get their exclusive drivers and application along with it.
There is no need for Nahimic Companion there. You can uninstall Nahimic companion by following these steps in an orderly way.
A. Uninstall from Apps & Features
Head to the Start Menu search and type in "Apps & Features." Then search Nahimic Companion from their search bar.
When the Nahimic Companion appears, click on the Uninstall button for uninstalling the application from your computer. After the process is completed, make sure to reboot your computer before checking the program's presence. 
B. Disable Nahimic Companion and its service
Sometimes even after uninstalling the program, it may still appear and run in the background at the login. This simply means that it will run as soon as the computer is booted up. You can stop that by disabling the service from running during the startup.
1. Head to the Start Menu search bar and type in "System Configuration." Head to the app that shows in the result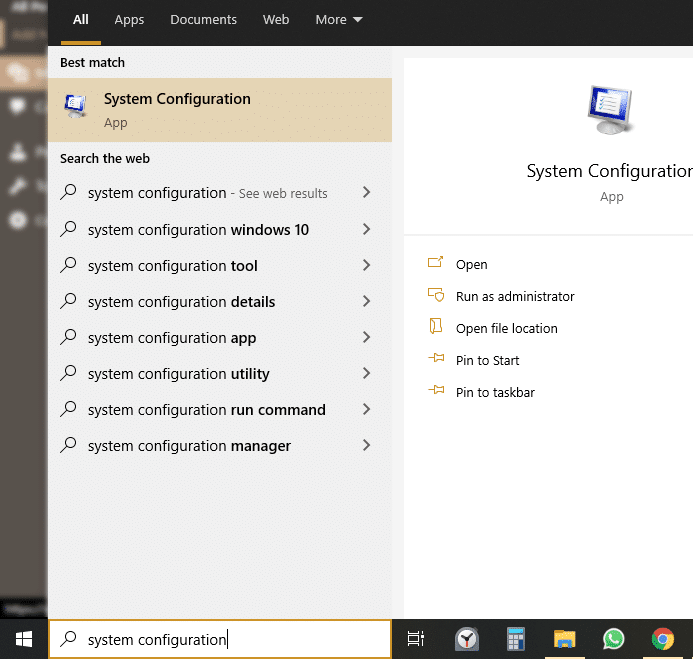 2. You will land in the System Configuration wizard. Head straight to the services tab. First of all, go to the bottom and tick "Hide all Microsoft services" to reduce the crowding.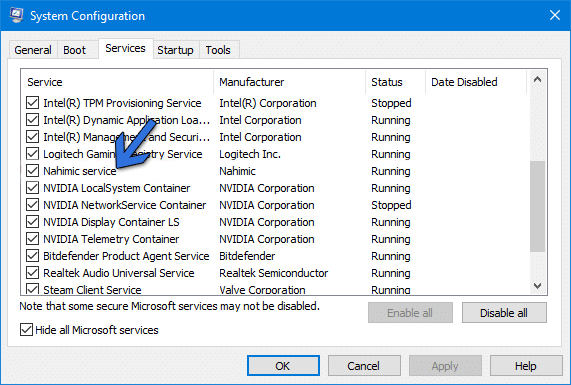 After that, look for Nahimic services. Untick the tick box, which is left to the name. Then click on Ok or Apply to save changes. 
Over to You
In a nutshell, is Nahimic companion safe? Yess it is just another software that is far from bug-free experience on Windows PCs.
Most of the time, Nahimic Companion is installed without your consent. Keep an eye on services to check whether it reinstall itself through driver updates.
If this continues to happen, disable Windows updates and manually peruse the content before giving it a green signal for download and installation.