Windows revolutionized the PC operating system segment when Windows first came out over three decades ago.
Along with that, it paved the way for the famous Mac vs. Windows rivalry that birthed innovation and streamlined efficiency on a larger scale.
The developing markets first used computers owing to the Windows operating system. What helped spread the Microsoft OS was the rampant piracy that practically landed Windows on every computer.
Over the years, Windows has gone from a troubling OS to your companion, coming close to macOS in the overall usability and user-friendliness.
Smartphones and other portable devices pack enough juice now to run Windows OS on Android devices. Let us learn to use these Windows emulators for Android that are free to use.
Why are Windows Emulators not that common?
Windows emulation requires a dynamic and complex set of instructions assembled on software. It takes time and effort for a programmer to develop.
Since there is no sizable market ready to pay for it, most developers don't have the incentive to develop them or the accompanying features.
Don't sweat it out, and there are a few Windows PC emulators for Android that are worth checking out.
Best Windows PC Emulator for Android
The first Windows emulator for Android is not your conventional emulator. It is a simulator for Windows, ranging from MS-DOS to Windows 10.
You will be asked to provide mandatory consent for using user data to serve better. There is no way to opt-out of it.
The configuration screens let you select the Windows version to emulate. A skippable video ad appears, which can be closed after the first five seconds. We also simulate the Windows installation, which is not ideal for everyone.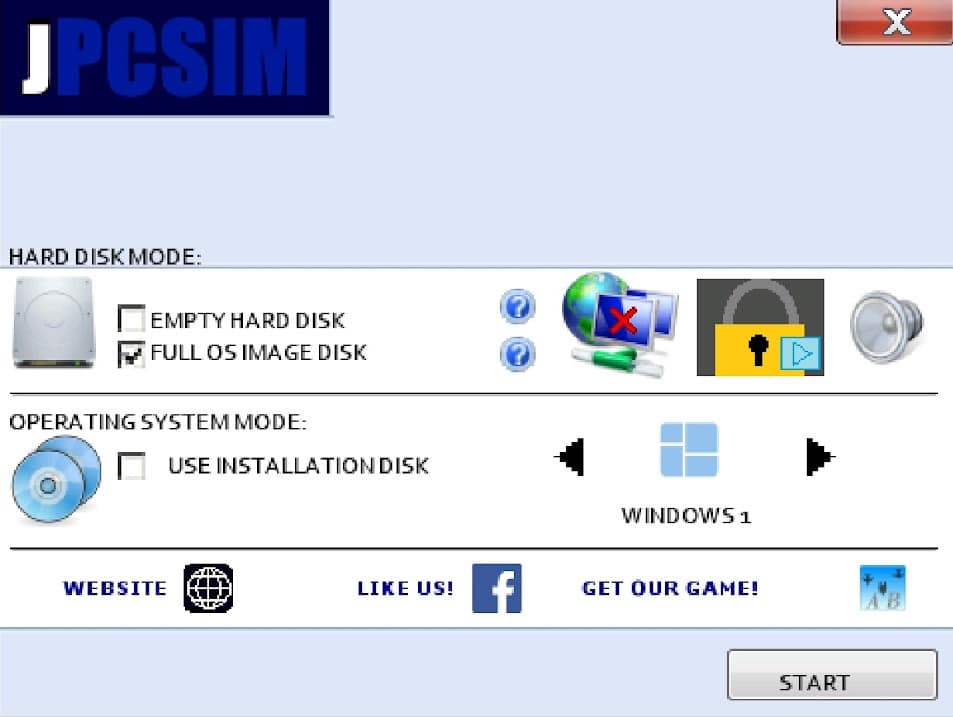 Now keep in mind that the Windows will display in a rectangle in the center of the landscape mode of your device. The rest will be black bars on either side.
That's not all; we also get a boot animation screen that appears 20-25 seconds after the files have been loaded.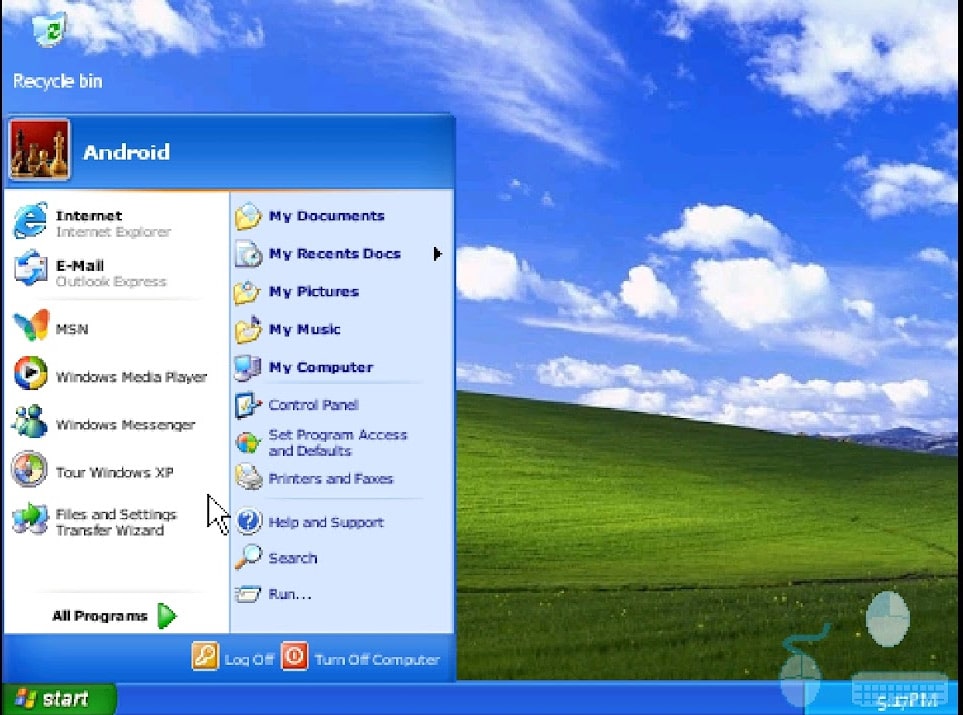 Once the Windows emulator is loaded, you can see the in-built keyboard, which takes up the bottom half of the screen. A mouse icon is there for hiding/showing the pointer on the screen.
---
Win7 Simu is a Windows emulator that has taken a leap of improvement since the last time we tried it a year ago. Unlike in the past with Windows 7 alone, now we have boot screen animations and lock screens from Windows 3.1, 2000 to 11. The operating system remains the same across all – Windows 7.
Upon launching the emulator, you can enter the BIOS Setup utility screen by tapping anywhere on the screen unless you want to load the default Windows OS.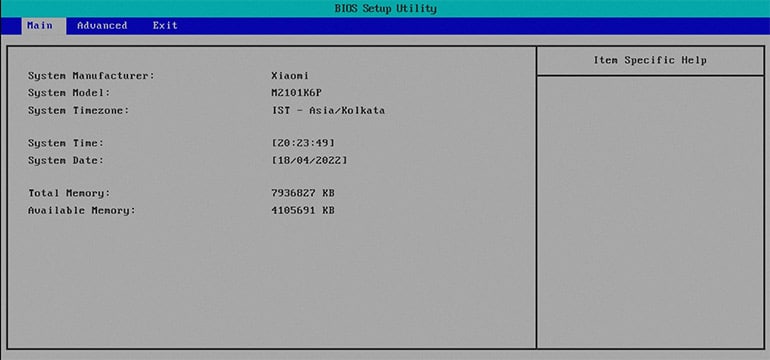 Once inside the BIOS setup, head to the Advanced tab and select the Windows version you wish to load.
The exact section has an Instant Boot option which lets you skip the boot animation when enabled. Once Windows is selected, head to the Exit tab and select Exit Saving Changes to start Windows on your Android phone.
Here the operations are fluid smooth, with no lag in our sight. The start menu and a long list of apps work like a charm. You can surf the Internet on Chrome and Internet Explorer.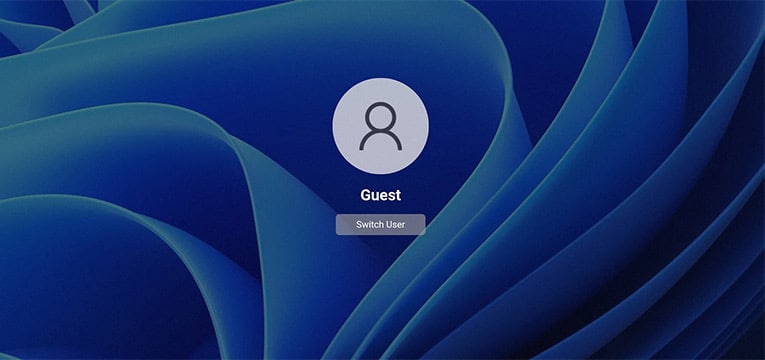 There are a couple of offline games – Minesweeper, Purble Place, Solitaire, and Classic Tetris. All these games appear in full-window mode.
We also get seven different online games, some of the very popular on the Internet – Among Us, Flappy Bird, Minecraft Survival, Paper.io 2, venge.io, Zombs Royale, and Basketball Legends 2020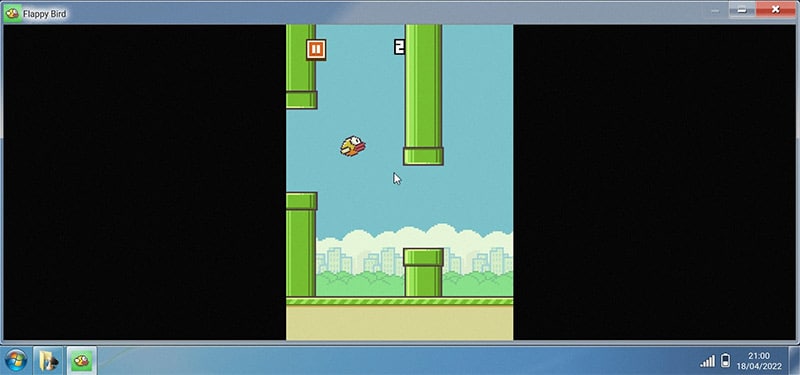 You get a System (C) of Windows and Android (A) in the storage section, which requires access to the device's files and folders.
The clock, compass, notepad, paint, media player, and the personalization menu work in their standard mode.
---
Windows 98 emulator throws no tantrums in terms of ads or any bloatware. A three-step tutorial screen will then land in Windows 98.
Similar to Win7 Simu, there are two partitions in the My Computer, System C and Android A. Single tap with two fingers for opening the right-click menu. Single finger single-tap acts as a click, and you will need to do it twice, like Windows, to open any application.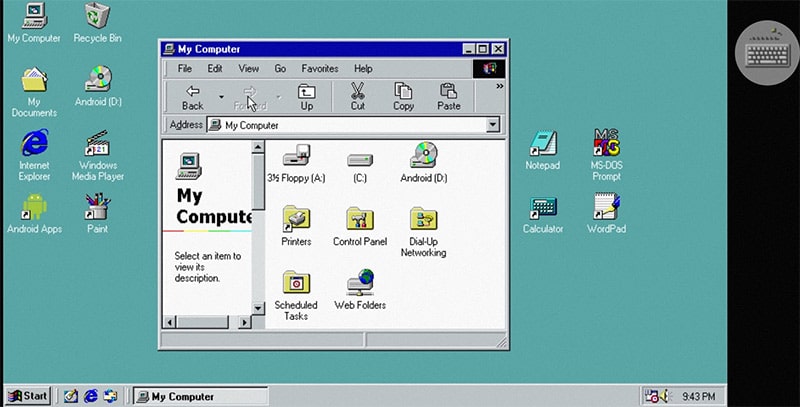 Access the internet using Internet Explorer, which works flawlessly without breaking the browser. Even YouTube streams videos without fail on the browser.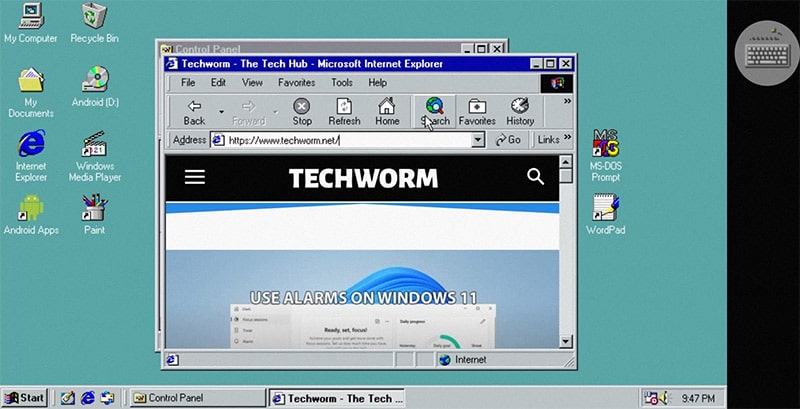 You can open all the settings and control panel menus and properties. They won't have to affect your Windows PC emulator, but they are a nice touch to have.
MS Paint works like a regular application for Windows 98. Draw using paintbrushes and pencil and use different colors. Save them in any given folder, and you can open them later to continue your drawing project.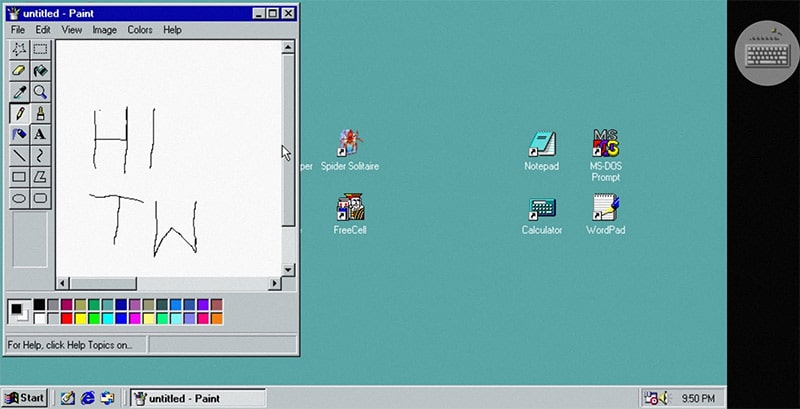 ---
Linux users would be familiar with this Windows emulator for Android. Wine, an acronym for Wine Is Not an Emulator, is a compatibility layer that runs Windows applications on Android, Linux, macOS, and BSD.
You can run games, applications and different tools for Windows operating systems. The Windows emulator has a Windows 98 skin over a Windows 7 operating system.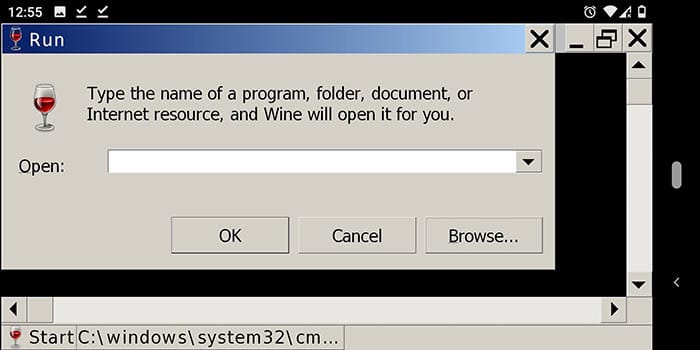 Run apps starting from Windows 3.1, which can be 32-bit and 64-bit. The command prompt is the lone user-interface option here. You can transfer apps in virtual C and D partitions and then install them using the command prompt.
The mobile version of this emulator does not feel polished and has a long way to go. Keep a lookout for the window getting stuck when dragging across the screen.
WPR emulator is in the early stage of its development.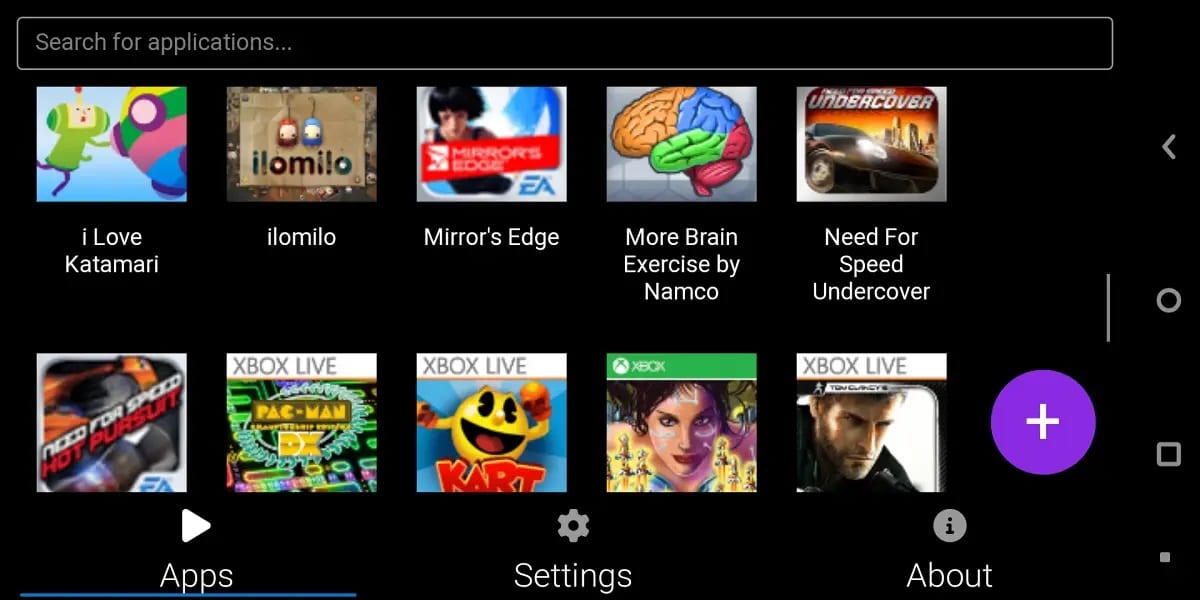 This windows emulator for android can run windows phone 7 and windows phone 8 XNA apps on your Android phone.
You can sideload WPR apk on your phone and install it by following the on-screen instructions.
---
FAQs – Frequently Asked Question
1. Can you run .exe files on Android?
It is impossible to run .exe files on Android using a Windows emulator. The emulation for Windows has not reached a stage to achieve this.
Several Android apps can do that by porting your required apps for smartphones.
Wine is far from maturity when running Windows applications on the mobile version.
2. Can I run PC games on Android
Windows PC games on Android can be played using cloud gaming services such as Xbox Cloud gaming, GeForce Now, Vortex, PlayStation Now, etc.
You cannot run PC games on Windows emulators that are meant for Android.
---
Over to You

These were some of the best Windows emulator for Android devices, from running apps and playing games to mere simulation.
Get a wholesome Windows experience using these Windows emulators with different skins, ranging from Windows 3.1 to Windows 11. Don't forget to try Win7 Simu's game offerings that take it offline for players who fancy some competitive gaming.