Not all PCs come with high-end sound systems, and even those with high-end sound systems can do better with the help of a sound equalizer.
Sound equalizers are essential programs for enhancing the audio on your system by giving you the chance to control the audio frequencies and sound pitch for any particular audio source.
Say if you are listening to different music like pop, jazz, rock, or heavy metal you may need a good audio equalizer to fine-tune the audio settings.
For users who are sick of the muffled or flat sound and want to improve their sound system, Windows 11's built-in audio mixer and equalizer may not be feature-rich enough, necessitating the use of a third-party sound equalizer.
For these reasons, most individuals have been looking for the best audio equalizers for their Windows 11 PC.
There are actually various audio equalizer programs available on the internet, both free and paid. As a result, it may be a little daunting to look for an audio equalizer that works well and is well-featured.
To help out, we've put together the best sound equalizers for Windows 11, and we are going to talk about them in detail in this article.
---
Best Sound Equalizers for Windows 11
If you are looking to use one of the best sound equalizers on your Windows 11 PC that you can use for free or even paid with better features, check out the following options: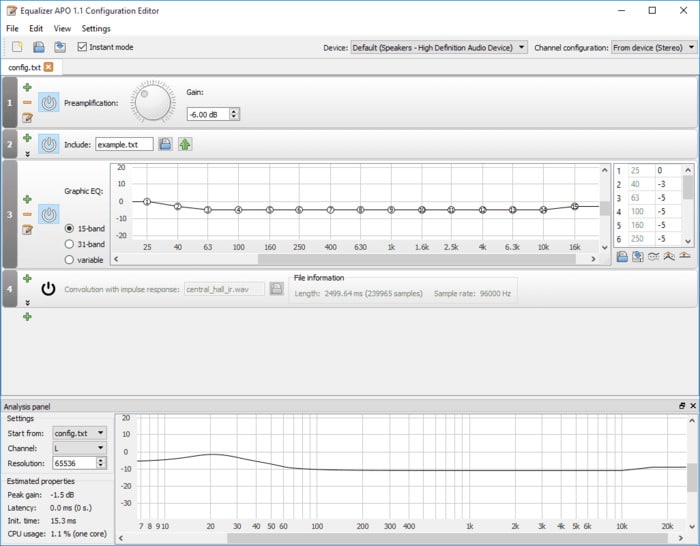 Equalizer APO is an open-source sound equalizer for Windows 11 that can be used without paying a dime. The equalizer uses a parametric and a graphical equalizer, giving you a lot more control over your audio setup.
This option allows you to set up enhancement for various audio devices and apply it to your Windows computer. Its low latency makes it ideal for gaming and several other processes, making it one of its top advantages.
Along with the option to save and load your audio settings as text files, it also features a GUI configuration editor with configurable frequency resolution. It has a very low memory requirement, so you don't have to worry about RAM consumption.
Even though the user interface (UI) is not particularly appealing, the Windows 11 audio equalizer nonetheless performs effectively for its primary function.
Key Features
High-quality audio
Zero delays on your audio latency
Lightweight program
Save and load audio customization as text files
---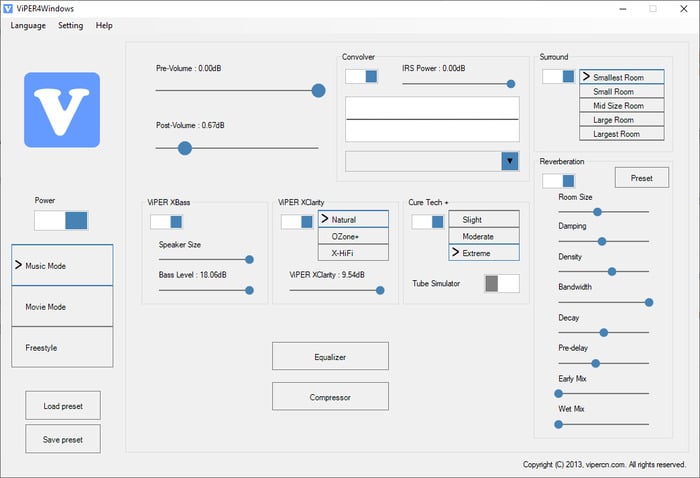 Viper4Windows is a fantastic tool for managing controls and fine-tuning your audio system on your Windows 11 computer to produce high-quality sound. The program is feature-rich and compatible with every other Windows OS version.
Moreover, Viper4Windows offers a ton of special effects, all of which are cost-free. With the help of these special effects, you can turn your Windows computer into a mini home theater when listening to music or watching movies. Overall, using this sound equalizer is a fantastic choice for you.
Key Features
Easy to use for managing audio systems
Free to use
Comes with a plethora of effects
---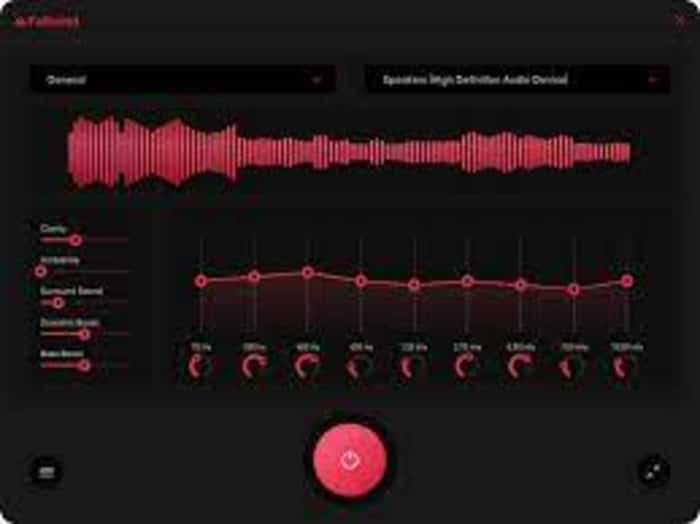 FXSound is a recommended option for you if you want to have crystal-clear sound on your Computer. The equalizer will help boost your sound quality and its clarity, bass, and volume. It can be used to manage audio for any program, and it's free to use.
With this application, you don't have to worry about the limited capacity of your Windows 11 built-in sound equalizer. It has virtually all functions to make your PC sound better while playing music, gaming, watching movies, and other operations.
In general, FXSound gives you a great experience with your PC sound system as well as other audio devices.
Key Features
Produces a crystal-clear audio
Works well with most audio devices
Performs very fast
---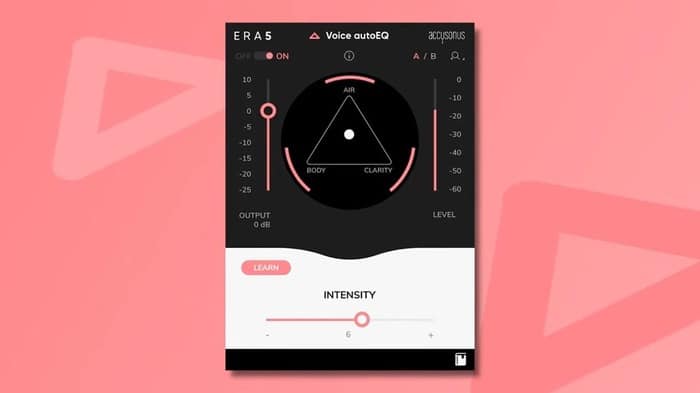 Another best sound equalizer for Windows 11 is Voice AutoEQ. The audio equalizer is an easy-to-use tool to adjust audio input and output on your computer. The fact it can automatically suggest mild frequency equalization to make you sound amazing when it listens to your voice is very interesting.
Moreover, it allows you to make final tweaks on any video after automatically suggesting what is best for your audio. All these things are very straightforward and will only take a little of your time to achieve.
You can also use Voice AutoEQ to remove noise from the audio, which is a very interesting feature. It has a Pro version that requires a subscription if you want to enjoy more features on it.
Key Features
Gives a large number of options to enhance your audio the way you want
Has a user-friendly interface
Can be used to cancel noises in audio
---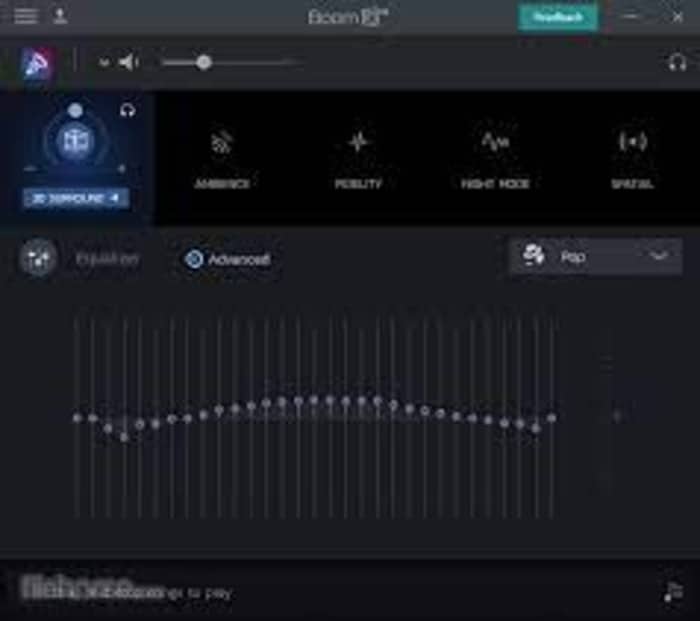 This all-in-one audio enhancer was created specifically to provide your media content with 3D effects. Boom3D uses immersive 3D surround sound technology to provide a movie theater-like audio experience while you watch movies, listen to music, or play video games.
The multi-channel 3D surround will help create incredible clarity while gaming, so if you're a gamer, this sound equalizer is best for you since it will transform how everything sounds on your PC while you're playing.
Boom3D works with all programs, so you don't have to worry about being restricted to some specific apps. Though it's not free, you can enjoy the 30-day free title to check out the features.
Key Features
Feature-rich audio effect
Uses magical 3D Surround Sound
Help with noise filtering
---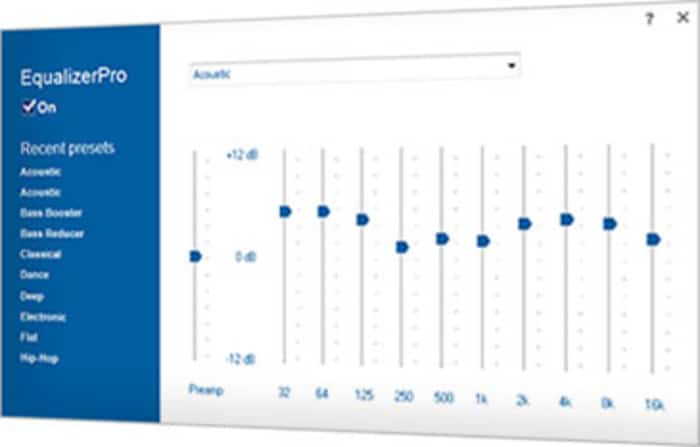 Equalizer Pro gives you more chances to control your audio tone and pitch, thanks to the 10-band equalizer. This sound equalizer has a smooth and very functional UI making it pretty easy to use.
You can get the perfect sound with one of the 20+ presets designed for popular listening modes with Equalizer Pro. Besides, you can also create custom presets yourself. There are a lot more features that come with this equalizer, so you should try it out.
Key Features
Has bass boost effect
Custom presets
More than 20 equalizer presets
---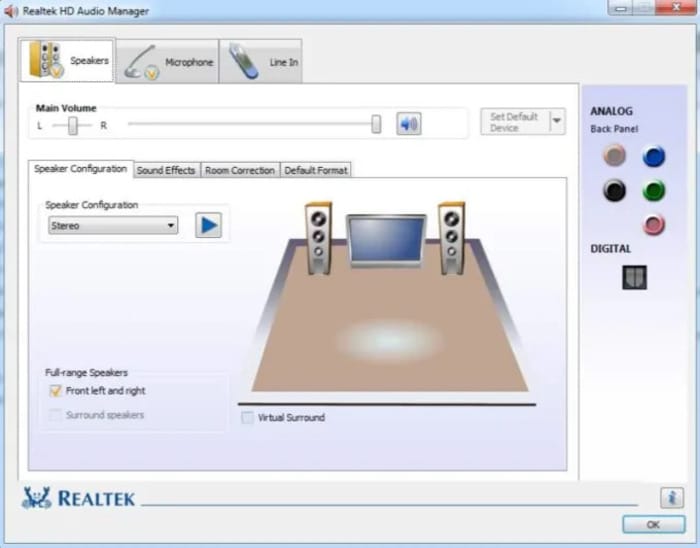 One of the well-known sound equalizers for Windows 11 is Audio Manager from Realtek, which frequently comes preinstalled on computers. Even though the program is pretty fundamental, it can still serve your needs if you don't want to improve your audio significantly.
Furthermore, Realtek's Audio Manager offers compatibility for numerous speaker hardware systems and is quite functional for the majority of audio settings on your computer.
Key Features
Easy to use
Compatible with many audio hardware systems
---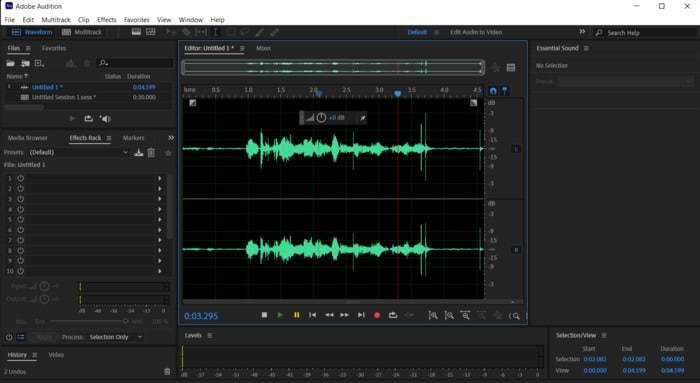 Adobe Audition is a multifaceted tool for creating, mixing, and editing audio. This program can be used on Windows 11 PC with minimal effort to produce an enhanced audio output.
Adobe Audition is very effective and has a flexible workflow thanks to its multi-track compatibility. Also, it can be used to reverb background noise on audio input alongside many other features to help you in producing professional quality audio on your Windows PC
This Audio equalizer is subscription based, so you should be prepared to pay a fee in order to use it.
Key Features
Allow you to edit, mix and integrate audio clips.
Has a smooth UI
Easy to use
---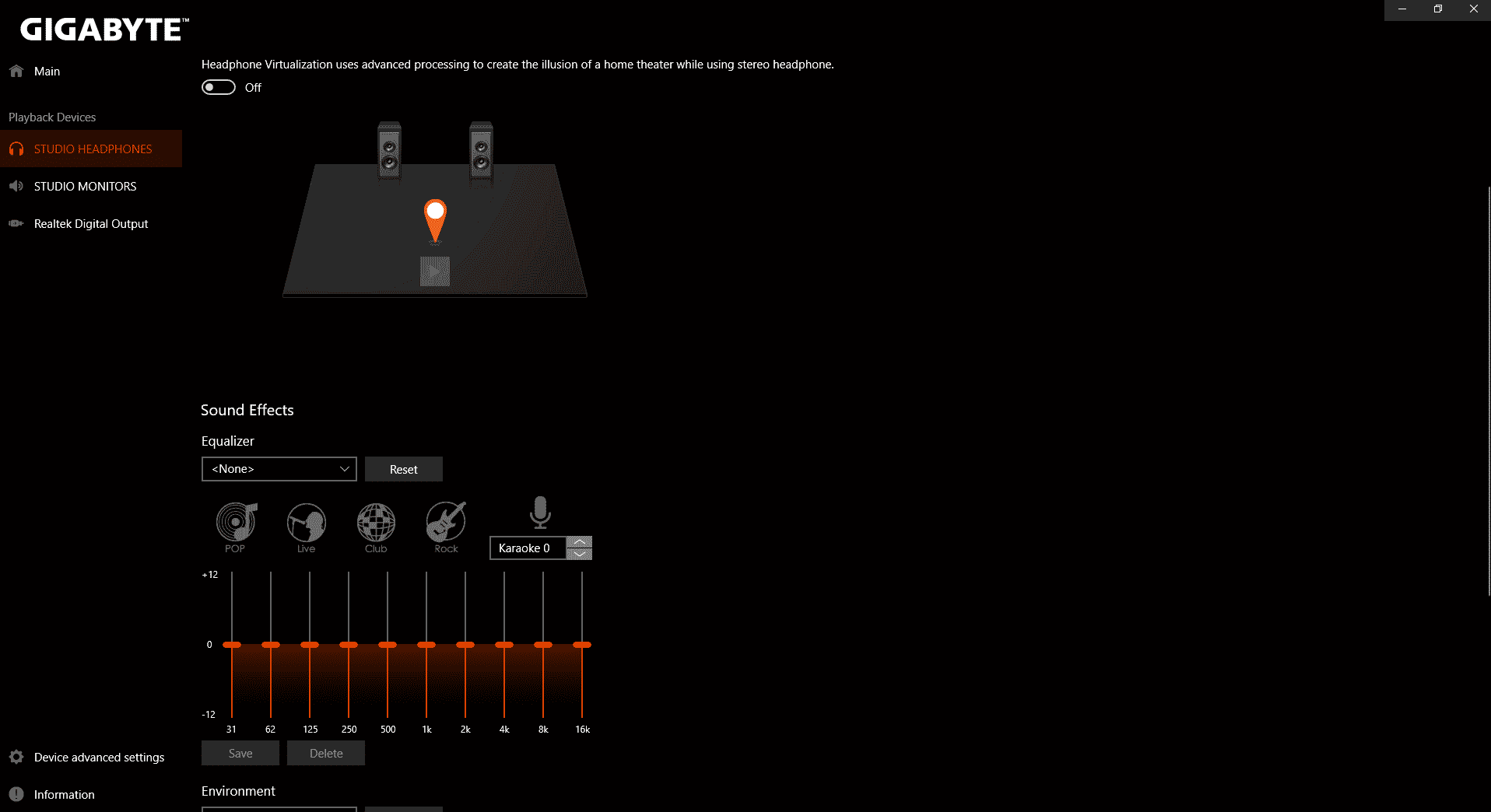 Realtek HD Audio Manager is a free and open-source audio manager program for Windows 11. A majority of PCs with a Realtek sound card come with Realtek HD Audio Manager built-in.
Realtek HD Audio Manager or sometimes known as Realtek Audio Console gives you complete access to the Windows equalizer and lets you fine-tune the audio.
Based on your preference you can add sound effects and even change the environment you're in to enhance the audio output.
Key Features
Precise Audio Equalization
Ability to adjust pitch shifting
Real-Time sound output testing
---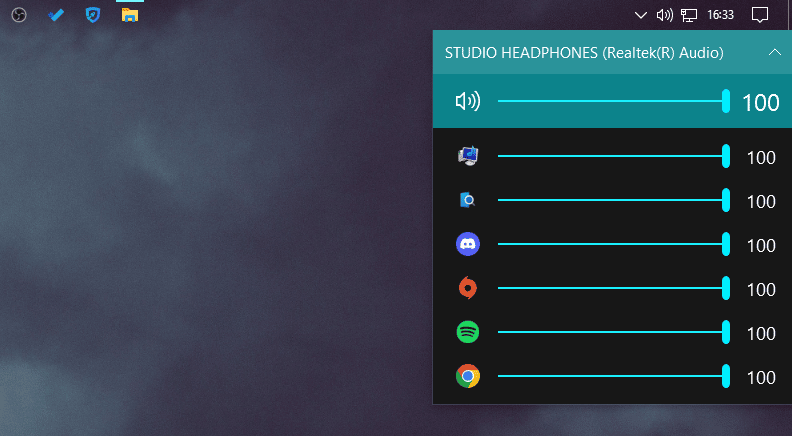 Last on the list of Best Audio Equalizers for Windows 11 we have EarTrumpet. Using EarTrumpet you can switch between different apps outputting audio seamlessly.
Furthermore, you can control the volume level of every app or program on your PC. EarTrumpet runs silently in the background and it sits right where the actual volume controller is present on the taskbar in Windows 11.
EarTrumpet is a completely free app and you can download it from the Microsoft Store.
Key Features
Individual volume control for all the running apps
Clean and easy-to-navigate UI
Ability to switch music output device
---
Wrap Up
Having mentioned and discussed the best sound equalizers you can use on Windows 11 computers, you should now be able to select the ones that best fit your preference. These recommendations, as we've already mentioned, are a mix of paid and free options.
Still, you should be aware that the paid version will allow you more opportunities to use the equalizer than the free alternative.
---
Frequently Asked Questions
How do I access Windows 11 built-in audio equalizer?
To access your built-in sound equalizer on Windows 11, follow the steps below:
1. Press Windows + I to open Settings on your computer.
2. Tap on System.
3. Navigate to the Sound option and select it.
4. On the Sound settings page, scroll down to More sound settings and tap on it.
5. Select the speaker you want to use the equalizer on, and then click on Properties at the bottom-left corner of the page.
6. Switch to the Enhancement tab in order to access your built-in sound equalizer.
Is there a sound equalizer in Windows 11?
Windows has a built-in audio equalizer system connected to any audio device on your computer.
So yes, there is a sound equalizer in Windows 11, and we've mentioned how you can access it in this article.
How do I get better sound quality on Windows 11?
You might not be satisfied with how your Windows 11 audio system sounds. What you should do in this situation is use the Windows audio equalizer to adjust your sound settings.
However, since the built-in sound equalizer in Windows is subpar, you can enhance the quality of your audio system with the aid of a third-party equalizer.