Mega, formerly Megaupload, is a cloud storage and file hosting service.
It offers free file downloading of upto 5GB per day. i.e. 150GB per month and 20 GB of free storage.
Mega has the best files available for download. You find them for popular files that you want. Maybe a video from a third-party download website or a link shared by a friend or colleague.
You are first warned with a "limited available transfer quota" message.
After a while, you will get a message, "Transfer quota exceeded," when you hit the download limit on Mega for the day.
Now, either you will have to wait for the next day to complete the download after the exceeded quota or you can look for options to bypass Mega download limit.
The easiest way to bypass Mega download limit is by subscribing to a premium plan.
But that's not beneficial for users who are not actively using Mega and therefore paying for an entire month doesn't make sense.
Since Mega uses IP addresses to impose download limits and restrictions, changing IP can help bypass mega restrictions.
Let us bypass Mega download limits for free with apps that act as a standard download manager.
We will also show a way to bypass Mega transfer limits without VPN.
How To Bypass Mega Download Limit
1. MegaBasterd
The first way to bypass Mega download limit is through MegaBasterd, which is a free Mega files downloader.
Here is how you can download files from Mega without limit.
1. First install Java from their official website. It is necessary for running MegaBasterd.
2. Download MegaBasterd which is available for Windows, macOS and Linux.
3. Extract the folder in a location of your choice through the right-click menu option of "Extract All."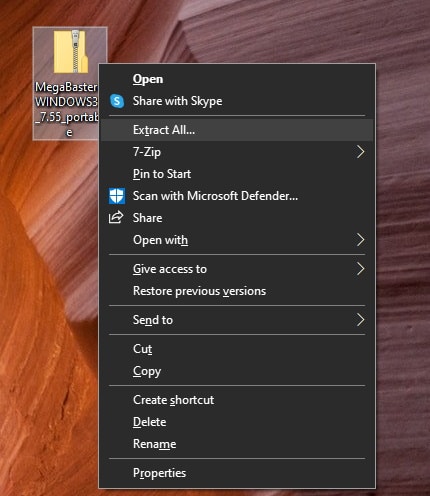 4. Launch the app by opening MegaBasterd file in the folder which was extracted.

5. Head to Settings from the Edit menu.
6. Scroll down and tick the Use SmartProxy box to enable using proxy to bypass Mega download limit.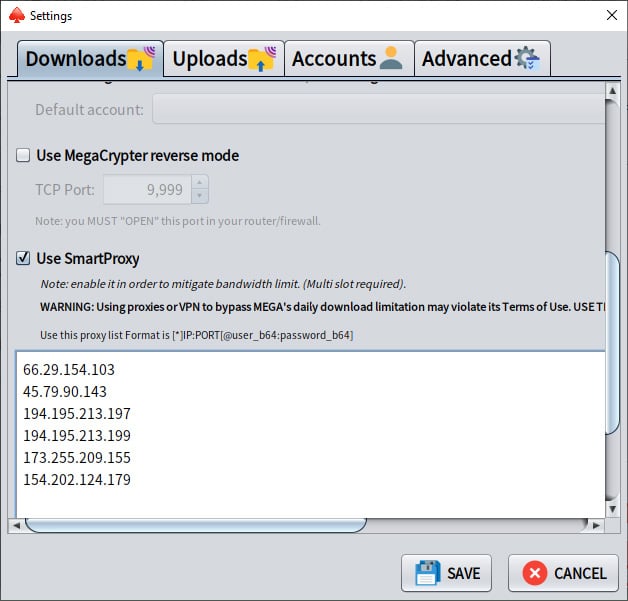 7. Then fill the box with working proxies to use. They expire every 24-48 hours so we recommend updating the list on every use.
We used the Mega proxy list from MegaBasterd and us-proxy.org to enter proxies in the dialog box.
Click on Save to apply the settings and get back to downloading unlimited Mega files without restrictions.
8. Head to File > New Download to add a new link for download.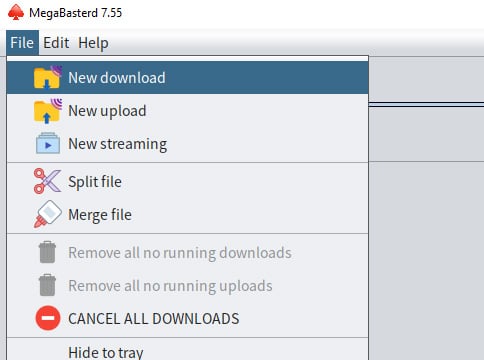 9. Paste a link and then click Let's dance, baby to start the download process.
You can also change the file download location through the change it button.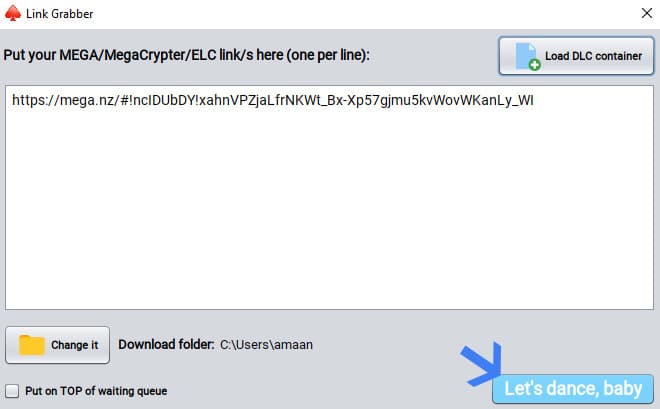 10. The Mega download will begin and its process will appear on the home screen.You can also pause and resume most downloads.
Once the file from Mega is downloaded, you can see it through the Open Folder button.
2. JDownloader
Just like MegaBasterd, we have another app to bypass Mega download limits.
JDownloader is a Mega files downloader which uses proxy to remove Mega download restrictions.
Here is how to use JDownlaoder to download unlimited Mega files without any limit.
1. Download and install Java from their official website.
2. Install and launch JDownloader on your PC.
Make sure to decline two bundled software during installation to avoid loading unwanted programs on your computer.
3. Now head to settings from the top bar or press Ctrl + P. Once in the settings menu, head to Connections Manager.
4. Click Add button in the Connections Manager to add proxies.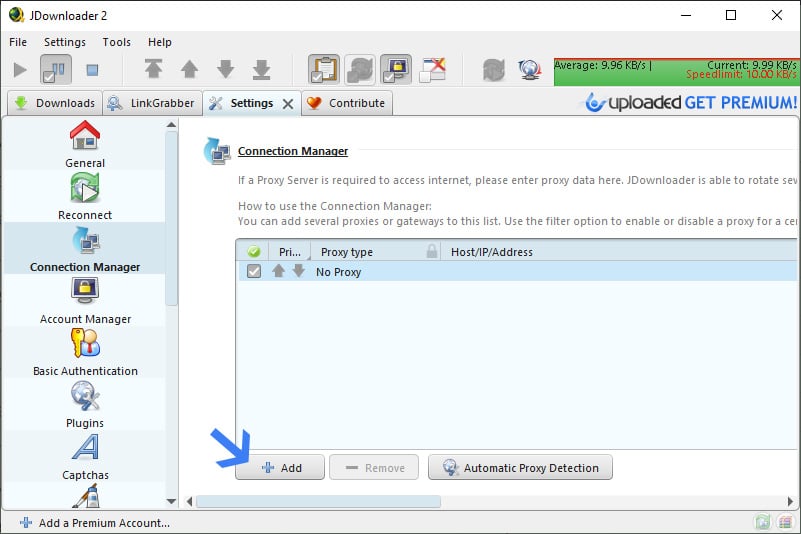 5. Enter the proxy details from Us-proxy.org, proxyscrape.com, or proxyape.com and click OK to save the settings.
6. Head back to the home-screen and right-click anywhere in the LinkGrabber section and select Add New Links from the menu.
You can press Ctrl + V to paste links directly from your clipboard.
7. The link will be analyzed and checked for its status. Right-click on the loaded link and click Start Download to begin the download process.
8. Once the Mega download is finished, right-click on the file name and click Open Download Directory to see the file in your local storage.
All the downloads from JDownloader appear in the Downloads folder of your computer.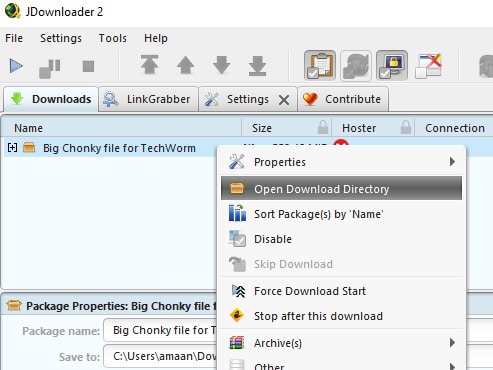 3. Cloudflare WARP app
If you want to bypass Mega download limits without VPN or a downloader then Cloud WARP app is the way to go.
It works by replacing your DNS with one from Cloudflare and provides a secure protocol.
You can use it to increase Mega download limit to 10 GB a day as it only works once.
Once you have used your limit, switch on WARP and it will provide 5 GB of extra data.
Here is how you use WARP  to remove Mega download limit.
1. Download and install WARP on your device.
2. Launch the Cloudware WARP app and its cloud icon will appear in the quick launch menu.
3. Head to the icon and single-click to open the menu. Enable WARP mode by sliding the button to the right.
When you have downloaded Mega files, you can turn it off by sliding it back to left.
4. Use VPN To Bypass Mega Limit

If you cannot use a Mega downloader or WARP then a good VPN is the way to go.
A VPN lets you use the benefit of geo-location, meaning you can appear to be connected from different places around the world with different IP addresses.
This way you can bypass Mega download limits with ease and never have to worry about hitting the traffic quota limit ever.
All you need is to connect to a VPN with a fresh IP address and then visit the Mega download link to download. If it shows the same "Transfer quota exceeded" then consider clearing browser cookies.
If you can't spend money on a VPN then we recommend Proton VPN's free plan to get started. It provides enough data to get through the day.
You can always use the incognito or private mode of the browser for fresh download sessions.
Conclusion
These were some of the best ways to bypass Mega download limits for free. You can use Cloudfare WARP to remove Mega download limits on Android and iOS just by turning the mode.
If you are a frequent user who is finding themselves downloading files from Mega regularly, you can subscribe to Mega's premium plan. Their cheapest plan gives you 1 TB of transfer/month along with 400 GB storage.
It is cheaper than subscribing to a VPN and removes the hassle of changing servers for dodging Mega download limits.