Engineers and designers use computer-aided design (CAD) software to create, analyze, model, and modify 2D and 3D designs that may be used in a range of systems and products, such as structures, electrical circuits, mechanical parts, and more.
Although these tools are built specifically for professionals for purposes such as visualization, simulation, 3D printing, and many more, they can also be used for a number of basic 2D and 3D functions, including editing and viewing models.
On the other hand, while most CAD programs are always subscription-based, some of them still offer a free option or are completely free.
This is useful for individuals who only need to practice 2D/3D modeling or who only need to undertake basic CAD design and don't want to commit any money, hence needing only a limited set of features.
Hence, if you are looking for free CAD software, this article will discuss the ten best free options you can try out.
Also, we will be discussing tips on how you can choose the best CAD software for yourself in this list. Follow along with us.
Best Free CAD Software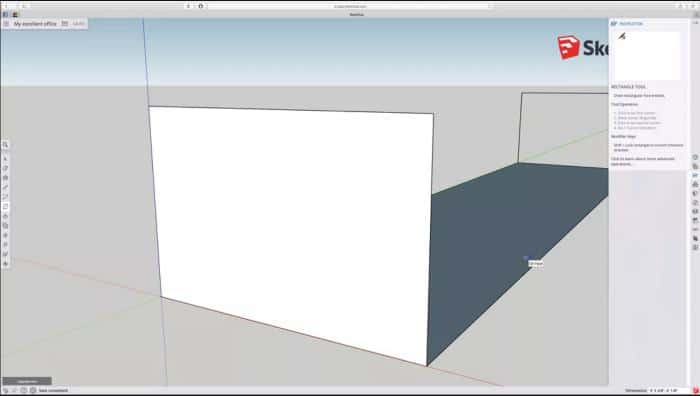 SketchUp is a common name when it comes to professional CAD programs, but it is a subscription-based app. However, SketchUp Free is a new option that 3D designers who want to use this app's features for free should absolutely check.
SketchUp Free is a 3D modeling software that is entirely free for non-commercial users, primarily beginners just stepping into the world of 3D designs and experts wanting to create not-too-complex designs.
It is a web-based application that can only be used with browsers supporting WebGL; hence, an internet connection is necessary. Also, one of the advantages of SketchUp Free is its ease of use and the fact that it has an intuitive interface.
It includes a wide range of tools and features, many of which are subsets of the ones in the Pro edition and may dissuade you from ever considering purchasing the Pro version. One of these features is its support for extensions and a large library of 3D models that may be applied to various scenarios.
Also, this CAD tool automatically saves files to the web, so you don't have to be concerned about losing your designs. While not allowing you to create 3D models from 2D designs as the Pro version does, this tool is still very valuable.
It works on all operating systems, including Windows, Linux, Chromebooks, and even Macs, as it is a browser-based application.
Noteworthy Features
It offers real-time collaboration features
It has an easy-to-use interface
It supports a wide range if file formats for importing and exporting
It is web-based.
It can use for a range of applications, including, architecture, and engineering at large
Minor Drawbacks
It has limited functionality
It supports very limited extensions
It requires an internet connection to be used
---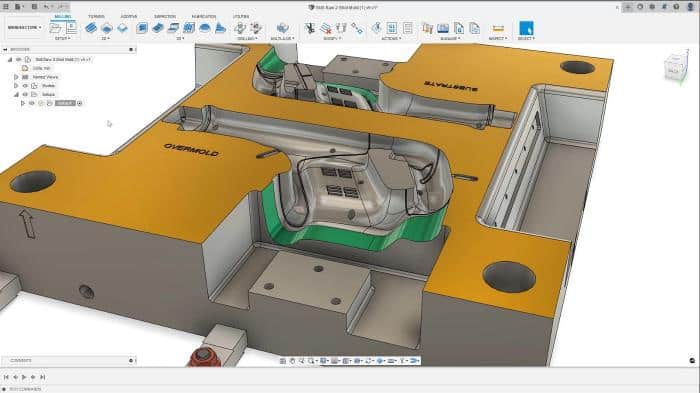 Fusion 360 is a powerful cloud-based 3D CAD/CAM program that allows users to for 3D modeling, motion animation, failure mode simulation, and manufacturing.
It is one of the products AutoDesk developed and is free of charge for enthusiasts, hobbyists, and non-commercial users. It usually has a monthly fee of $70, however, there are free versions for students, hobbyists, and startups.
Due to its comprehensive toolkit and capabilities, it is an application that enables you to perform all of your 3D design tasks in one location. It enables you to conceptualize, create, and test your design in a simulation environment to ensure it can withstand the required stresses.
With the aid of its several workspaces, including those for designing, generative designing, rendering, simulating, manufacturing, and many more, Fusion 360 is a CAD software you will find quite useful if you work in the engineering industry and make products.
As a collaborative program, importing and exporting on Fusion 360 is a breeze as it supports several types of file formats. It can also be used on both Windows and Mac PCs.
Noteworthy Features
It allows designers to create parametric designs
It supports the simulation of designs
It has a collaborative environment
Minor drawbacks 
It has a steep learning curve
It is also internet based
---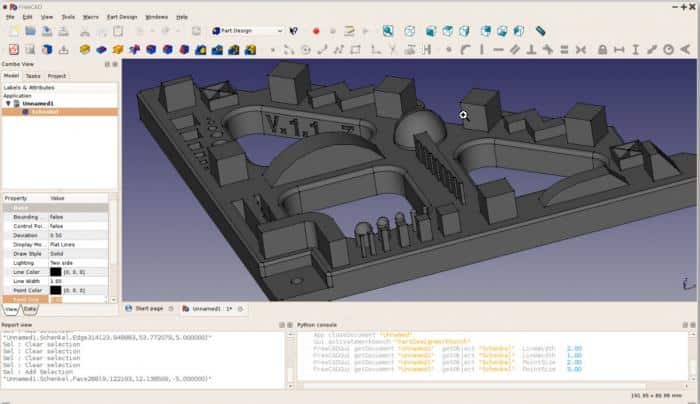 FreeCAD is a 3D parametric CAD program designed primarily for mechanical designs, while it may also be used for other purposes, including architectural and electrical designs.
It can precisely model 3D objects and maintain control over modeling history as a parametric modeling tool. FreeCAD also offers a user-friendly interface.
Besides, it is an open-source tool, so if you know how to script in Python, the programming language it is built in, you may customize it to meet your needs, and it is completely free.
While FreeCAD may not offer all the features needed for professional designers, it is powerful enough for any not-complex design function.
It has features like model meshing, which may be used to mesh any object. Since the software is open source, you may also anticipate more advancements as the program's supporting community expands.
FreeCAD is cross-platform, allowing you to use it on any of your devices, and it supports the usage of plugins for added functionality.
Noteworthy Features
It supports a wide range of file formats, including STL, STEP, OBJ, IGES, and many more
It is open-source and cross-platform
Minor Drawbacks 
It has a steep learning curve
It most times doesn't function well with complex models
It has limited 3D printing capabilities
---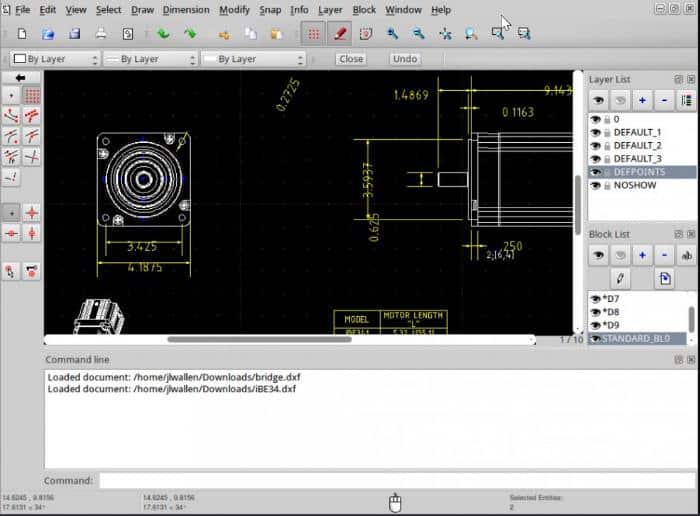 Just like FreeCAD, LibreCAD is also an open-source CAD program, but unlike others, we have discussed in the article, it is built for 2D drawings.
LibreCAD has a clean, straightforward interface, and it is overall easy to use. Whether you are a beginner or a professional, you will find this tool useful as it has a decent workshop for planning 2D models.
Being an open-source program, it is completely free and allows you to customize it to your best preferences.
LibreCAD has a fully featured 2D CAD tool, supports several file formats such as DWF and DXF, which are the most commonly used ones in CAD, and also has CAM capabilities.
Likewise, most of the menus and commands in LibreCAD are quite similar to those in AutoCAD, making it easier to fit those that used AutoCAD before.
The major drawback of this free CAD software is that it doesn't have 3D modeling capabilities, so you will only find it useful if you perform 2D designs.
Noteworthy Features
It is a free and open-source CAD program
It is available on Windows, Mac, and Linux
It uses a command-line interface, making it easy to use
It supports DWG and DXF file formats
Minor Drawbacks
It sometimes crashes
It doesn't have 3D modeling capabilities
---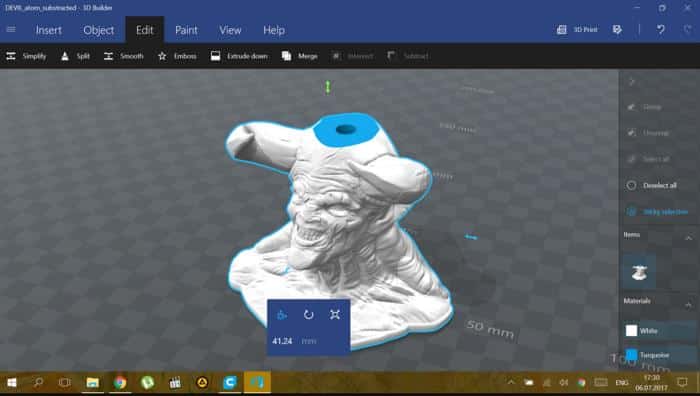 3D Builder is a free CAD software developed by Microsoft for Windows computers as a tool for 3D printing with also some features of preparing a model for printing.
Thanks to its simple user interface, users can quickly become accustomed to using its tools. This program primarily functions to design, edit and prepare 3D models for printing.
3D Builder has a wide range of tools for creating models and offers a library of pre-designed objects and models that will ease your design.
You may anticipate features like the ability to minimize the number of print layers and optimize support structures. It supports various input and output file types, just like most other tools on this list.
It is essentially a simple 3D modeling software; hence, it has few capabilities.
Noteworthy Features
It is an intuitive user interface
It features multiple editing tools
It also has 3D scanning capabilities
Minor Drawbacks
It lacks customization options
It has limited functionalities for pro users
---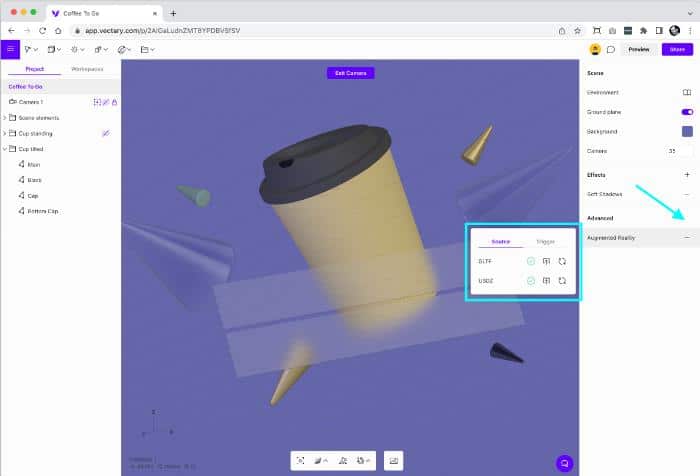 Vectary, a web-based program for building and developing 3D models for uses like product design and 3D printing, is another free CAD program that makes it to this list.
This CAD software is simple for beginners and experts thanks to its user-friendly interface.
Vectary is a feature-rich tool with a vast library of pre-made 3D models, textures, and materials to simplify your design process greatly.
It also allows for collaboration among teams, making it possible to share designs among your team and allow them to comment on the designs in real-time.
Vectary can also export designs in various file formats and has realistic rendering capabilities.
You can use this browser-based app on any of your devices, whether they run Windows, Mac, or Linux, and you don't have to worry about using up device RAM because it doesn't need to be installed.
Noteworthy Features
It supports collaboration
It has integration with other tools, such as Sketchfab
It is accessible anywhere since it is browser-based
Minor Drawbacks
It has a limited material library
---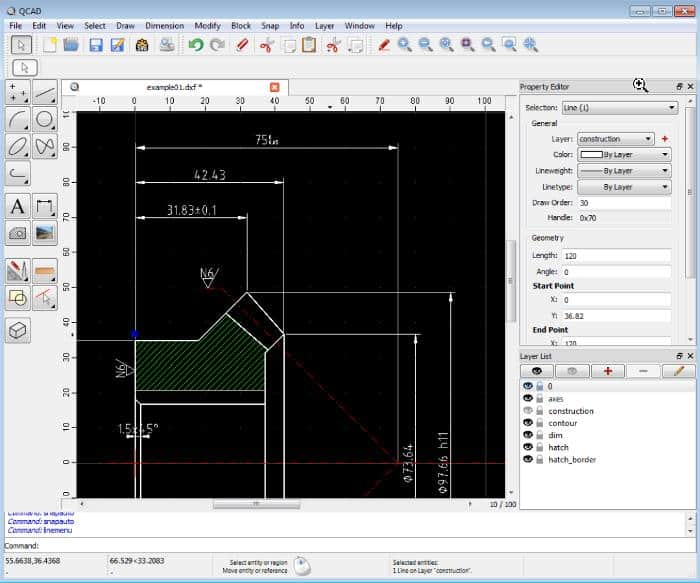 QCAD is a well-known Computer-Aided Design (CAD) tool that enables users to create 2D drawings such as blueprints for structures, mechanical components, interiors, and diagrams.
It is an open-source program that comes with an intuitive user interface. QCAD offers a wide array of features, including drawing tools, editing tools, and tools for creating text. Among these features are layers, blocks as well as 35 CAD fonts.
In addition, a variety of applications, including engineering, drafting, and architectural designs, can be carried out with QCAD. It allows you to export designs as PDFs and supports various input and output file types, including DWG and DXF.
Due to its simplicity of use, it is the perfect tool for beginners and hobbyists. Also, it runs on Linux, Macs, and Windows.
Noteworthy Features
It is open-source
It provides precise drawing tools
It allows for customization
Minor Drawbacks
It doesn't have 3D modeling capabilities
It has limited support
---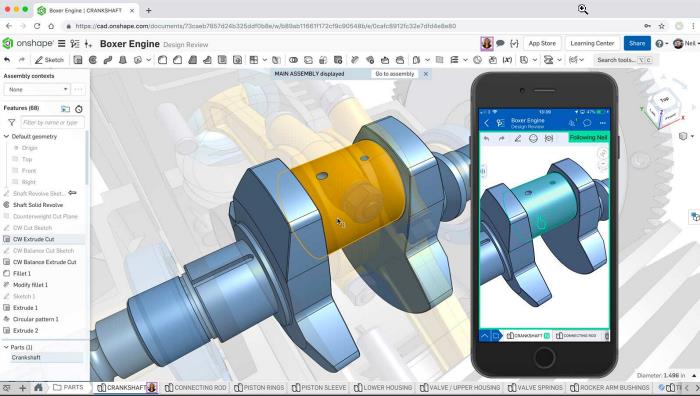 OnShape is a powerful and efficient CAD tool that is available without cost. Since it is cloud-based, it can only be used with browsers and doesn't need to be installed.
This CAD software is intended for engineers who create mechanical parts, but anyone can use it and benefit from its sophisticated capabilities, making it ideal for designing anything.
Onshape is a simplified tool with a free edition for schools or students, but it is subscription-based. Although this free edition is less feature-rich than the Pro version, it is still potent enough to handle a variety of design tasks.
In addition to its typical design workspace, Onshape has rendering and simulation tools. Also, this CAD software has a user-friendly interface and works with any operating system.
Onshape is an all-around reliable and adaptable CAD software that may be used for various purposes.
Noteworthy Features 
It is great for collaboration
Integrated workflow
It has a tutorial for guidance on how to use the software
It is cloud-based
Minor Drawbacks 
It requires an internet connection
---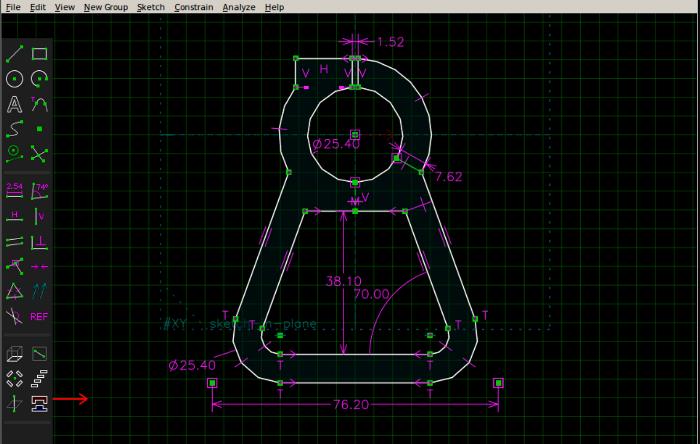 If you are looking for free CAD software to use for 2D and 3D modeling, SolveSpace is another tool you will indeed find very useful.
Users can create and alter geometric forms and patterns using the parametric modeling software SolveSpace. In addition, it contains some basic mechanical simulation abilities.
Given that it is primarily a parametric modeling tool, it enables users to build parametric models that can be quickly altered by altering the parameters.
Moreover, SolveSpace offers assembly modeling, which helps build or modify intricate mechanical part assemblies.
It often provides sufficient features for creating 2D and 3D designs, primarily for mechanical products, though it can also be used in other fields.
SolveSpace is easy to use and allows users to export in various file formats.
Noteworthy Features
It is open-source
It supports parametric modeling and 3D assembly
It provides capabilities for constraint-based sketching
Minor Drawbacks
It has a steep learning curve
---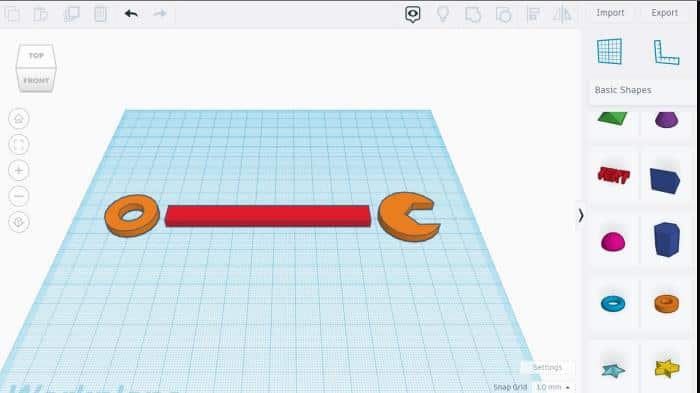 Autodesk is known for developing a number of programs for 2D and 3D designing, and one of its powerful CAD programs is TinkerCAD.
While the majority of Autodesk software requires a subscription, TinkerCAD is a software program that can be used to design solid geometry models for beginners as well as models for 3D printing.
The program's constructive solid geometry basis enables users to combine basic elements together to build more complex designs. Together with its 3D modeling features, TinkerCAD also contains a number of 3D printing features.
TinkerCAD is a web-based software with an easy-to-use interface best suited for beginners. While it's true that the program is mostly geared toward those who are just entering the 3D design field and are still primarily using basic 3D tools.
It is also very compatible with other programs, making it easy to import and export 3D designs.
Noteworthy Features
It has online collaboration support
It has several premade models
It provides simple modeling tools
It is free
Minor Drawbacks 
It is not suitable for complex designs
---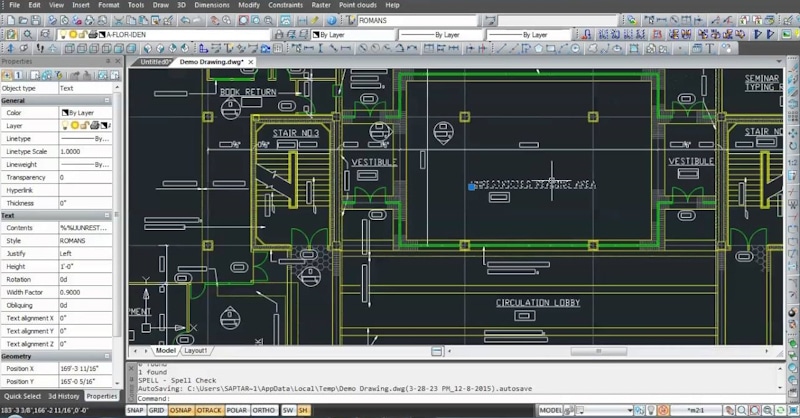 NanoCAD is a CAD software that helps you create and edit 2D, 3D designs. It has a user-friendly interface, making it easy for both beginners and experienced CAD users.
You can draw and edit shapes like lines, circles, and polygons and add dimensions and annotations to your designs.
NanoCAD also supports 3D modeling, letting you create and manipulate solid objects and apply materials and textures.
And the best part is that you can import and export designs in popular file formats like DWG and DXF, making it easy to collaborate with others who use different CAD software.
One great thing about NanoCAD is its customization options. You can develop custom plugins and extensions to personalize the software to fit your specific needs and improve your productivity.
There are both free and commercial versions available. The free version provides basic functionality for personal use.
The premium version offers advanced features, technical support, and priority updates for professionals and organizations.
You can always try the premium version with the 30-day trial with all the features and modules.
The company even offers free licenses to students and educational institutions. So if you fall into one of the categories, then make sure to redeem the offer.
Noteworthy Features
Import and export compatibility with popular file formats
Free and commercial versions are available
Comprehensive 2D and 3D design capabilities
Customization options through plugins and extensions
Minor Drawbacks 
Not as widely recognized or adopted in certain industries compared to more established CAD software brands.
---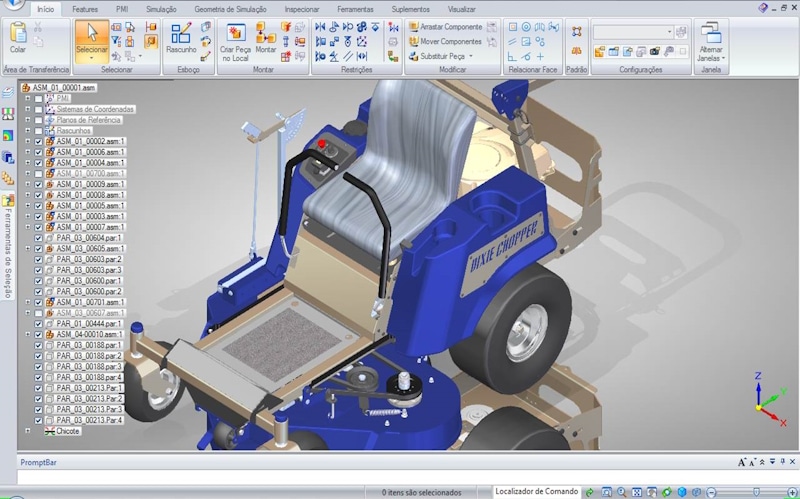 Solid Edge is a CAD software developed by German global giant Siemens.
It is known for its powerful tools and capabilities that help you create and edit 3D models while streamlining the design and manufacturing processes.
One standout feature of Solid Edge is its synchronous technology. It lets you edit 3D models quickly and intuitively by directly manipulating the geometry.
With Solid Edge, you can access a wide range of advanced modeling tools. You can create parametric models, assemble complex parts, design intricate surfaces, and even work with sheet metal components.
Collaboration and data management are essential aspects of CAD software, and Solid Edge provides integrated solutions.
You can collaborate with your team using cloud-based tools, working together on projects, sharing design files, and tracking changes in real time.
Additionally, you get data management features to organize and control design data throughout the product lifecycle.
Solid Edge also ensures compatibility and interoperability. It supports industry standards and various file formats, so you can seamlessly import and export files, making it easier to work with other CAD software.
Just like nanoCAD, Solid Edge offers additional modules and extensions to enhance its functionality.
You can perform simulations and analysis to test your designs, generate manufacturing-ready documentation, and integrate electrical systems into your product design.
That is not all, it also offers customizable menus, command search, and context-sensitive ribbons, improving productivity and ease of use.
And before I forget, if you are an early-stage startup of less than three years old, then you can get this CAD program for free.
Noteworthy Features
Powerful 3D modeling capabilities with synchronous technology
Cloud-based collaboration and real-time design file sharing
Additional modules for simulation, manufacturing, and electrical design
User-friendly interface with customizable options
Minor Drawbacks 
Higher learning curve compared to some other CAD software options.
---
How to Choose the Best CAD Software
There are a few things you may need to consider when selecting a CAD program to use for your 2D/3D designs, but the most important is the feature set offered by the program and how well it suits the tasks you intend to use it for.
There is some CAD software that is best for 2D designs, while some are good for 3D modeling; this is a thing you should look into before selecting from one of the best free CAD software.
In addition to the 2D and 3D examples we presented, you can use other factor bases. This includes a number of things, such as whether or not the CAD application supports simulation and offers capabilities for teamwork.
Your level of expertise is another key factor to take into account when selecting the best free CAD software, as some are better suited for beginners than others.
This is due to the fact that some of these applications may be difficult for beginners to use because they are designed with advanced capabilities that are intended for experts.
Thus, be sure to consider these two things so that you may choose the appropriate CAD program for you and your purposes.
---
Frequently Asked Questions
Is FreeCAD totally free?
FreeCAD is an open-source tool for designing, editing, and modeling mechanical, electrical, and architectural designs.
Since it is open-source software, it is completely cost-free and one of the free CAD programs you can depend on because it has a large community to help fix bugs and provide new features.
Is FreeCAD better than AutoCAD?
The straightforward answer to this is no. Asides from the fact that it is free, FreeCAD is not better than AutoCAD in any other way, as the features in the former are limited to parametric modeling.
At the same time, the latter has direct modeling features as well as some parametric options too. AutoCAD generally has a wide range of features and simplifies creativity, and brings your idea to life compared to Free CAD, thanks to its toolset.
What is the most popular CAD program?
The most popular program for creating 2D and 3D drawings and models is AutoCAD, the industry pioneer among CAD tools.
Over the years, engineering and other professions have relied on it since it has one of the broadest features for designing, enabling them to bring their ideas to life through design.
The only drawback to the application is that it is a premium app, costing roughly $210 each month, but if you have a large budget and want to use its toolkit to the fullest, it is well worth it.
Does FreeCAD do 3D?
FreeCAD is a 3D design program that enables the creation and modification of 3D models. So, yes, it does 3D designs.
Wrap Up
These are the best free CAD software that you can use to design buildings, machines, electrical systems, and objects without spending a dime.
While these tools will have some things in common, they each offer unique characteristics, so you should choose your preferred one based on the task you wish to complete.