You created a bootable USB of Windows 11, 10, or even 8.1 after downloading it.
Then you deleted the ISO file to make space on the partition since we already have the bootable.
Now you want to create another bootable but the original ISO is missing. No worries as you can convert bootable USB to ISO.
This way you can create multiple bootable drives with the converted ISO file backup in no time.
You can also carry it with you and create bootable on the go.
There are multiple apps available but we will create with a reliable app that doesn't provide any error in the process.
Convert Bootable USB to ISO for Windows 10/11
You can create ISO from a bootable using for Windows 11 or 10 using ImgBurn. We will create an ISO using it and follow each step along the way.
Convert Bootable USB to ISO using ImgBurn
Let us start with the easiest way to convert a bootable USB to ISO. You can use ImgBurn in the following manner for it.
1. Install ImgBurn and launch it on your computer.
2. Select Create Image file from files/folders from the home screen.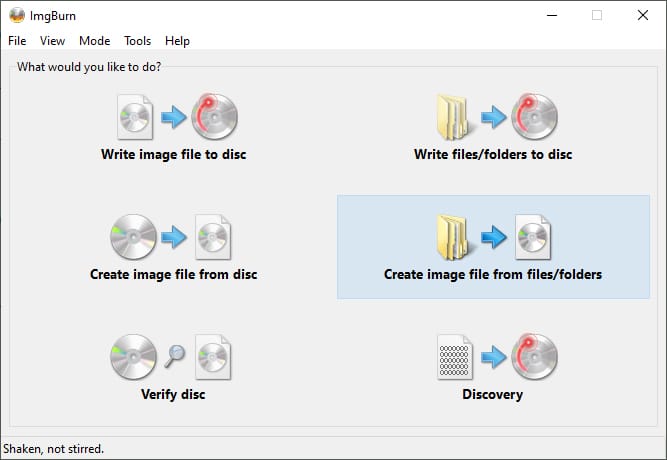 3. Select the bootable USB using the folder button.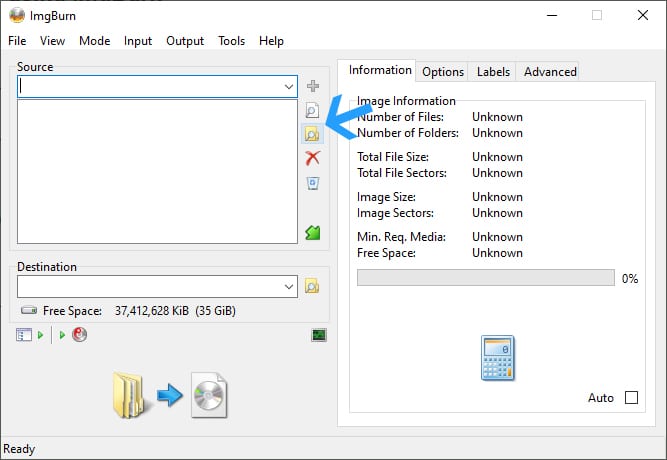 4. Select the bootable USB and then click Select Folder.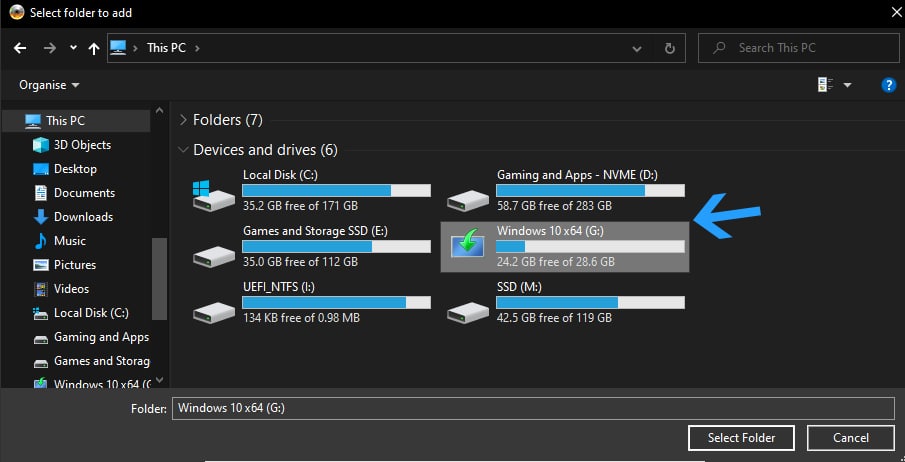 5. Then head to Advanced > Bootable Disc in ImgBurn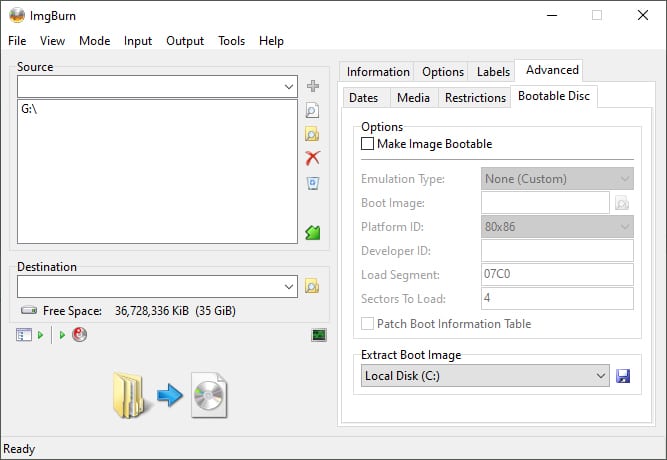 6. Tick Make Image Bootable box.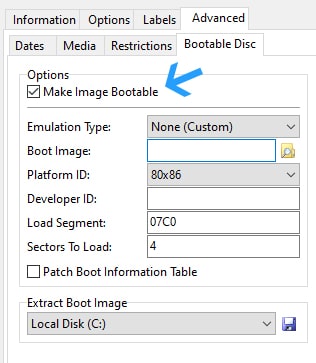 7. Head to the Boot Image through the icon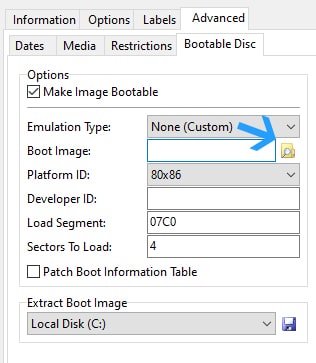 8. Go to the Boot folder in your bootable drive.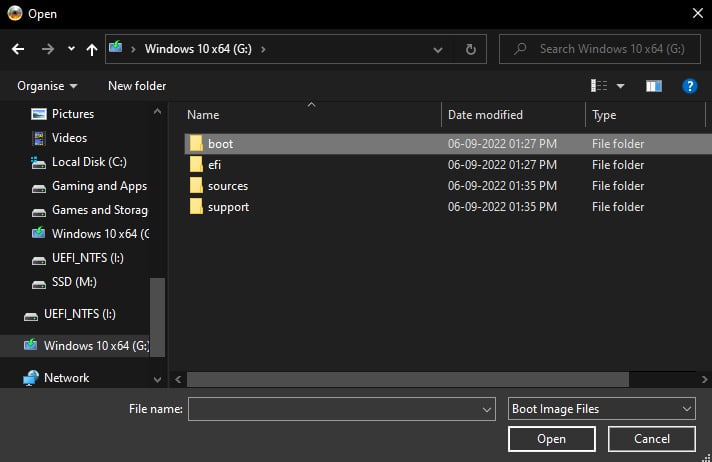 9. Select etfsboot from here and click open to load the file for making the ISO bootable.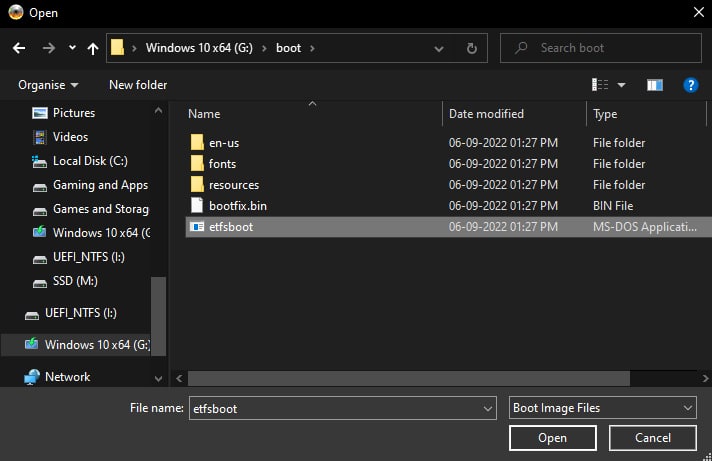 10. Then change Sectors to Load to 8 in the Bootable Disc section.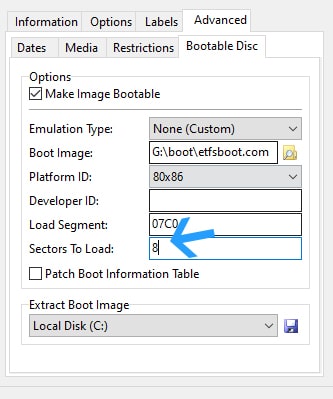 11. Now select a destination where the bootable USB to ISO converted file will be saved by clicking on this button.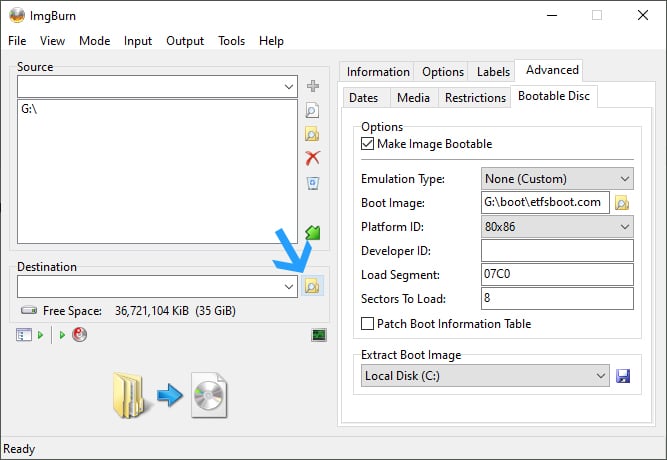 12. Give your ISO a name that is easily recognizable and then click Save. We gave it Windows 10 since its creating a Windows 10 ISO.
13. Click on the Build button to start the bootable to ISO conversion process.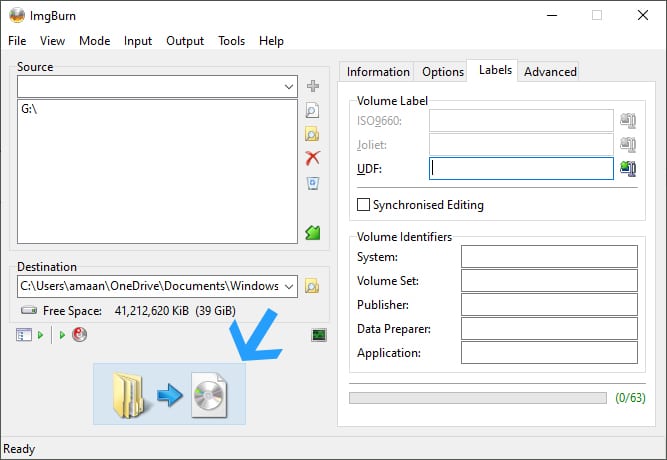 14. Click Yes to confirm the prompt asking to create an ISO label for you.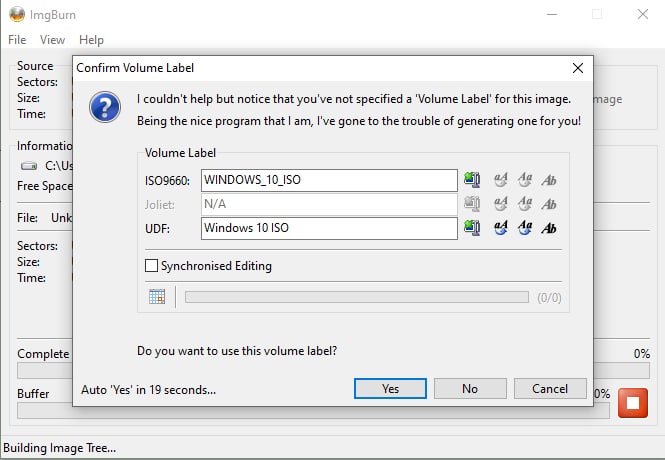 15. It will take a couple of seconds and then you will see the competition message.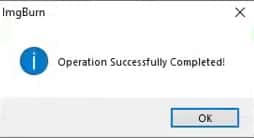 You have successfully created an ISO from a bootable USB flash drive. This ISO can create bootable again using Rufus or any of the bootable app.
---
Frequently Asked Questions
Can I convert bootable USB to ISO?
Yes, you can easily do it using ImgBurn or any of the app.
You simply select your connected bootable USB as the source, specify a destination path for the ISO file, and initiate the process.
The app then creates an ISO file that's a replica of the content on the bootable USB, making it convenient for backup or distribution purposes.
How do I make Windows 10 ISO from a bootable USB
You just need to plug in the bootable USB with Windows 10 and then use ImgBurn to convert it into an ISO.
---
Converting bootable USB to ISO
So this is how you can convert bootable USB to ISO files. It also lets you make it bootable so you can create more installable flash drives.
You won't have to look for the original ISO file again. This method works for Windows 7, 8.1, 10, and 11.