If you are looking to download Microsoft Word 2023 for free then it is almost impossible.
Even using the pirated version is unsafe since it contains hidden viruses and malware. There is a free web version of MS Word but it doesn't cut it.
Because even that has limited features that may not be enough for your needs. So we can a new method to get links to download MS Word for free
However, it is not available as a standalone app on Windows. It is a part of the Microsoft 365 pack now and you can download MS Word for free using the legal method we will discuss.
Essentially Microsoft gives you a free subscription of Microsoft 365 as a part of the developer pack.
So let us learn to create a developer account and get free Microsoft Word 2023 as a part of the pack, along with other apps.
Microsoft Word 2023 Free Download Link
As we know Microsoft 365 is not free and its subscription is expensive. But there is a way to download Microsoft Word 203 for free.
You will get a Microsoft 365 license straight from Microsoft. What you need for this method is a valid mobile number that can receive SMS and a Microsoft account.
Once you have these two ready, then move to get the free Microsoft 365 in the following manner.
1. Go to the Microsoft 365 Developer page.
2. Click on the Join Now button to begin the process.
If you are not logged in, it will ask you to sign into a Microsoft account.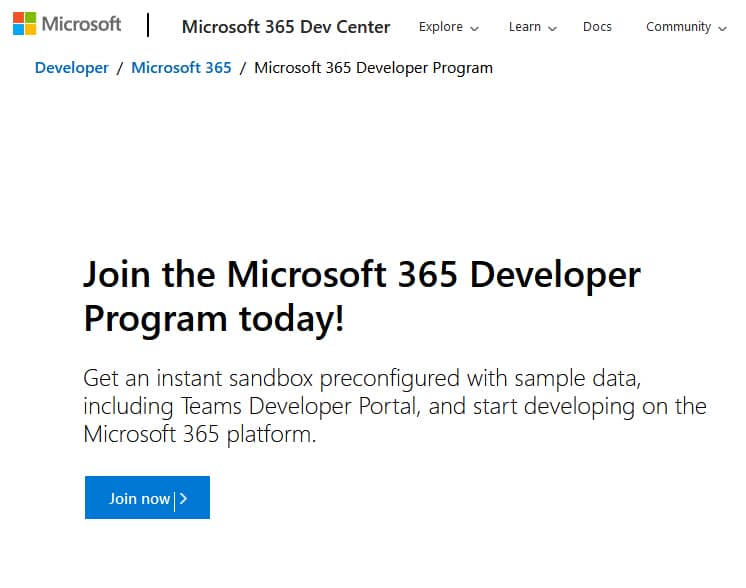 3. Here you have to fill in a few details about yourself like country, company name, and language preference.
You can keep the company name as anything. We kept it "Home Sweet Home" for this tutorial.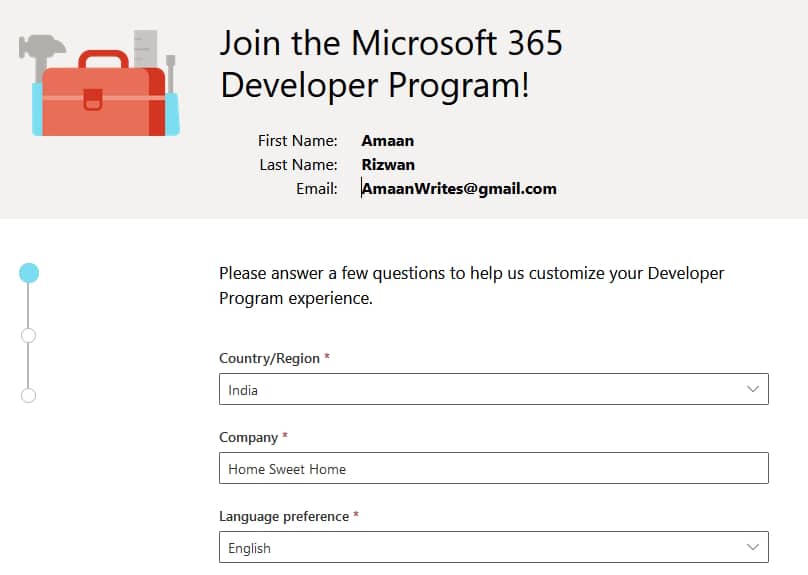 4. After filling in the details, scroll down, agree to the terms and conditions by ticking the box, and then click Next to move forward.
5. On this page, select Personal Projects and then click Next.
You can choose any of the options here and it is not important.
6. Now select Microsoft Team and then click on save to move to the next section.
Just like the last section, you can select any or multiple options here.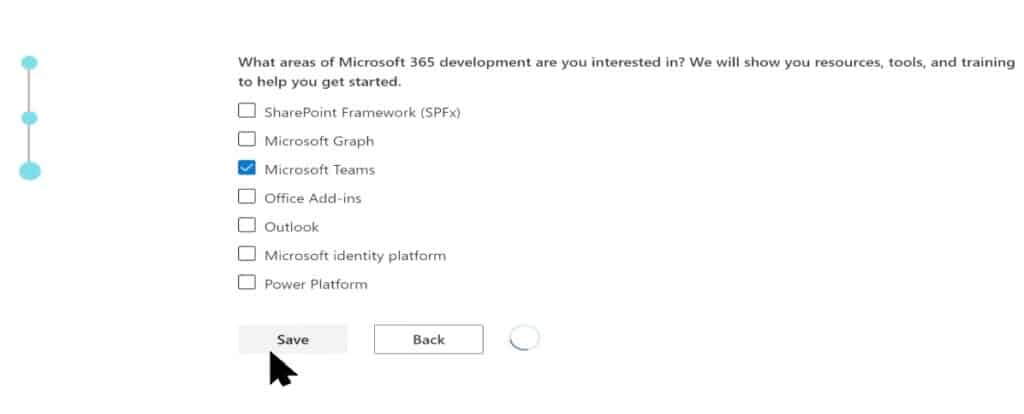 7. Then you will be taken to a new page to activate the account subscription.
Click Set up E5 subscription to start the process.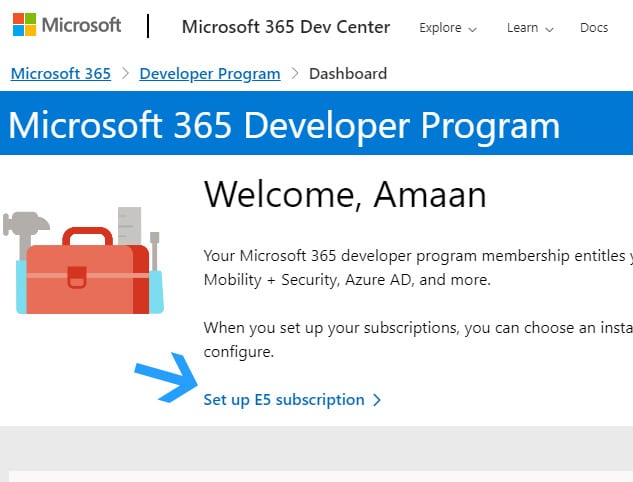 8. Here tick the second box Configurable sandbox and then click Next to proceed.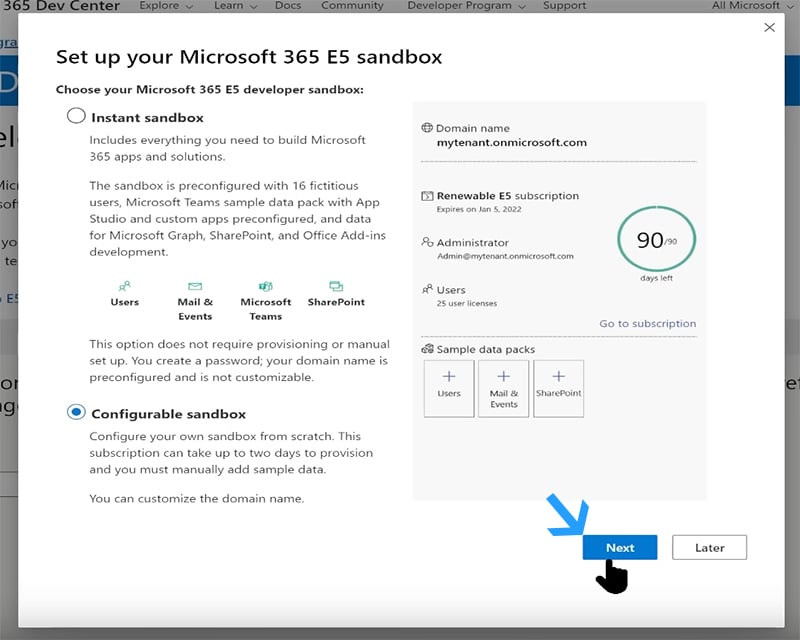 9. On this page, choose your region, input a username, and set up a domain name. Follow up by crafting a secure password.
Reminder: Take note of the username displayed in the area marked as 'A' in grey. You will require this to sign in to your Microsoft 365 free subscription.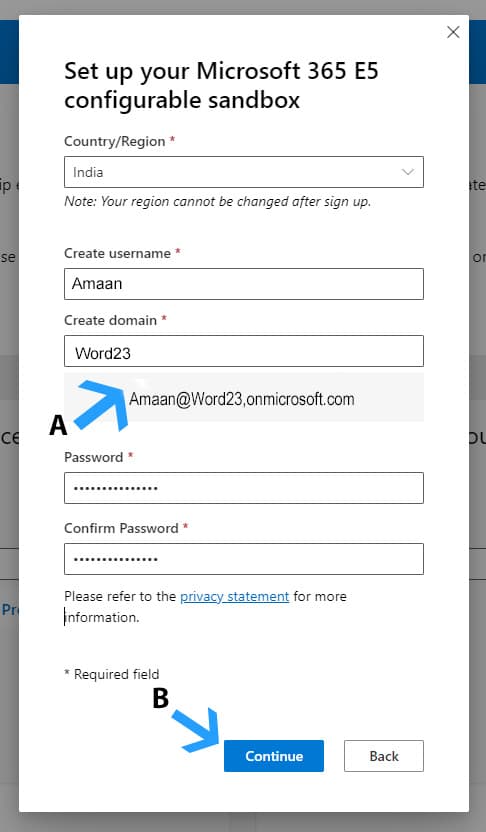 10. Now you have to verify your mobile number. Enter your current mobile number and press send to get the OTP code, which you should then enter on this page.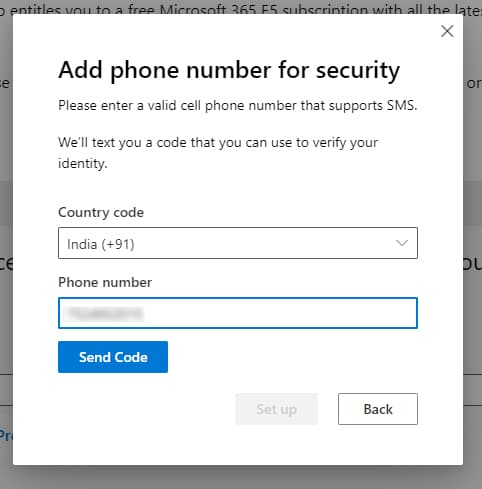 11. Now wait for a couple of seconds as Microsoft sets up your developer account.
Then you can get the Microsoft Word 2023 Free Download Link from the Microsoft 365 dashboard.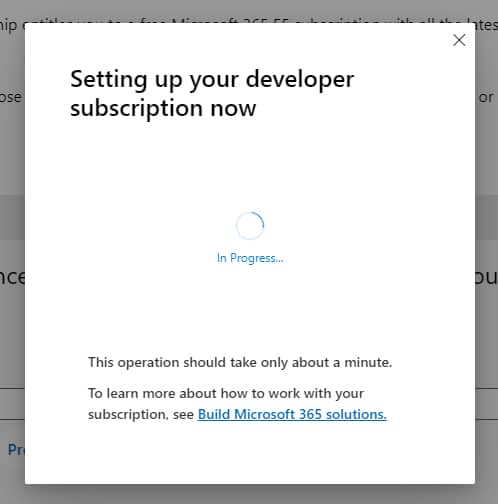 12. After that, you will land on the Microsoft 365 subscription page. Click Go to subscription.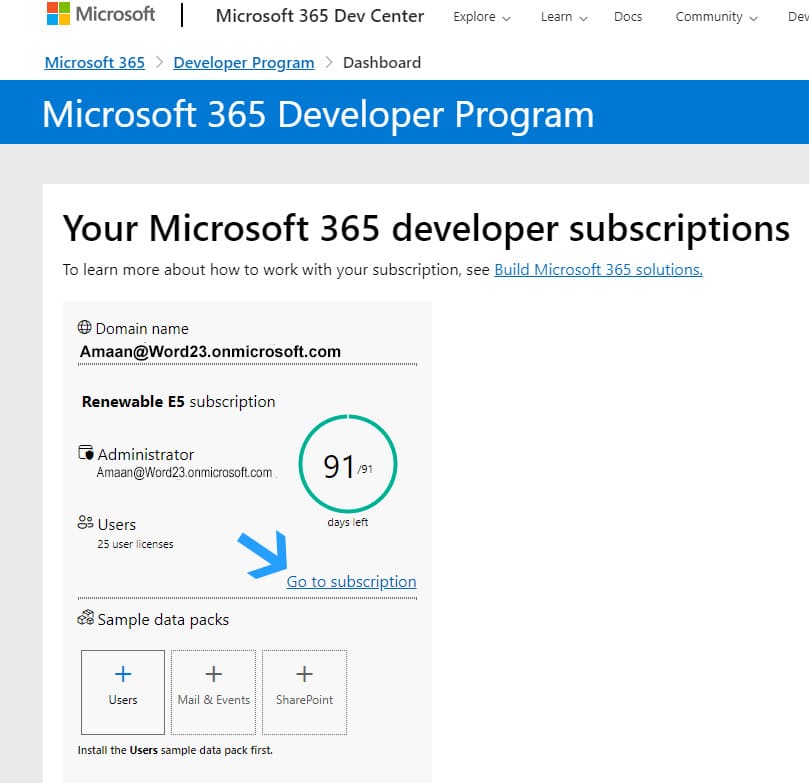 13. Click the next button thrice to close the Microsoft 365 welcome prompt.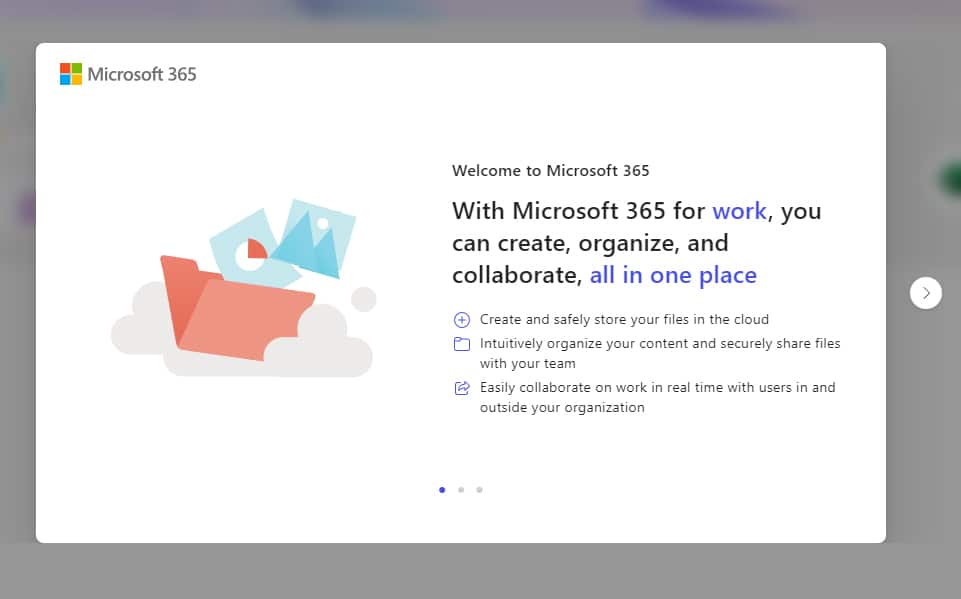 14. Now it is time to download Microsoft Word 2023 for PC. You have to install Microsoft 365 for that.
Look to the top-right of the page and select Microsoft 365 apps from the Install Apps button.
It will download the setup to your browser.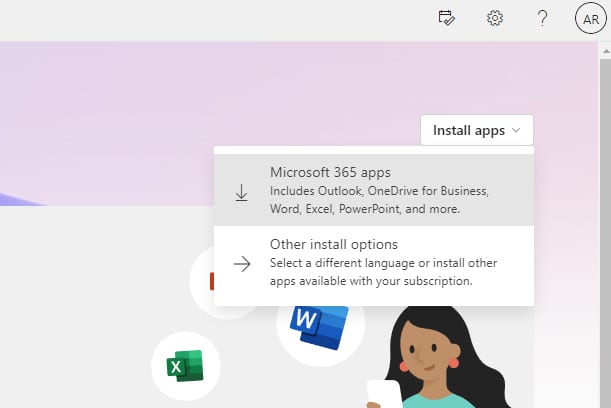 15. Then launch the Office Setup once it gets downloaded.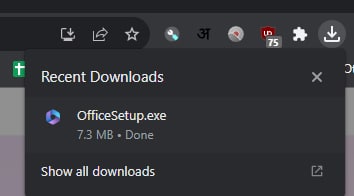 16. Next, It will download Microsoft Word 2023 for free on your PC.
The download time will vary based on your internet connection and may take several minutes.
Following the download, it will automatically install, so there is no need for you to be concerned about the installation process.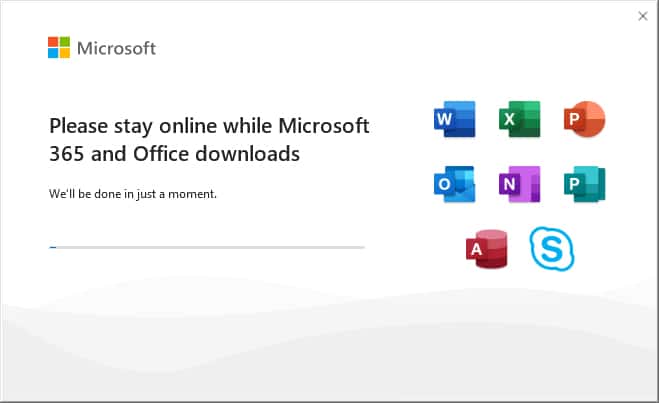 17. You will then get a completion message that Microsoft 365 has been installed. Close the window and then head to the Microsoft 365 apps.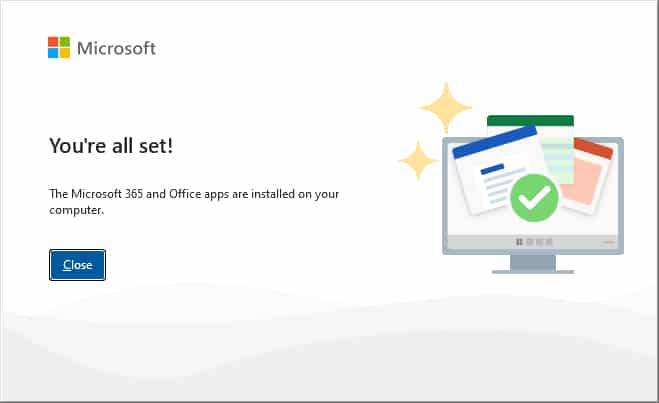 You have successfully downloaded and installed Microsoft Word 2023.
Open it from the Desktop or Start menu shortcut and you will be asked to login to enter the domain name and password that we created earlier.
19. Head to the Account section from the Home of Word and you will see active subscription.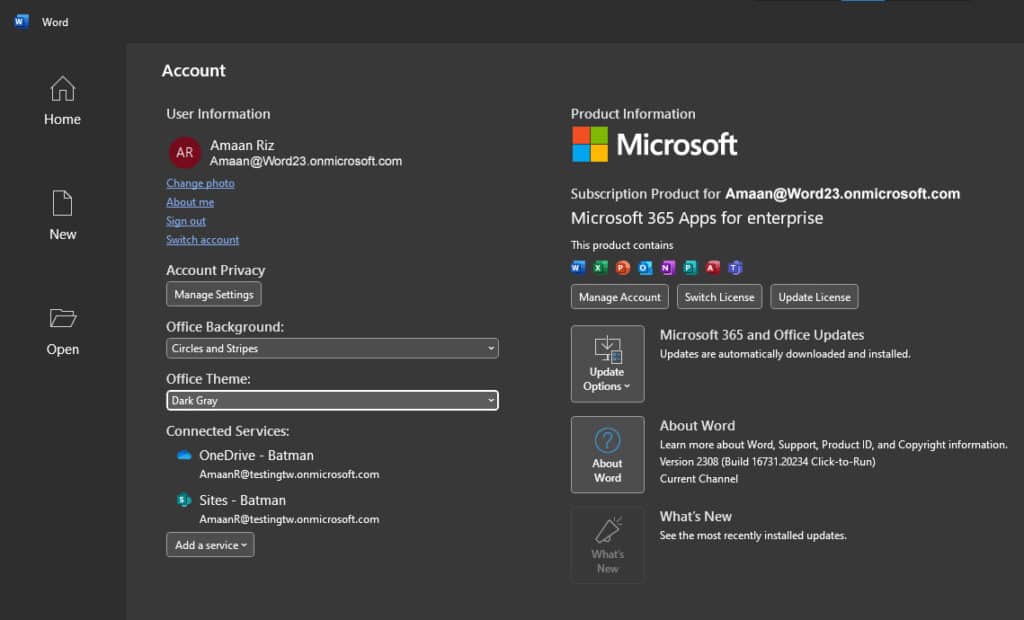 How to Uninstall Microsoft Word 2023?
When you download Microsoft Word 2023, all your document edits and creation needs are met. However, there are time when you want to uninstall it.
Here is how you can do it in two steps.
1. Search for Microsoft 365 in the Start Menu search.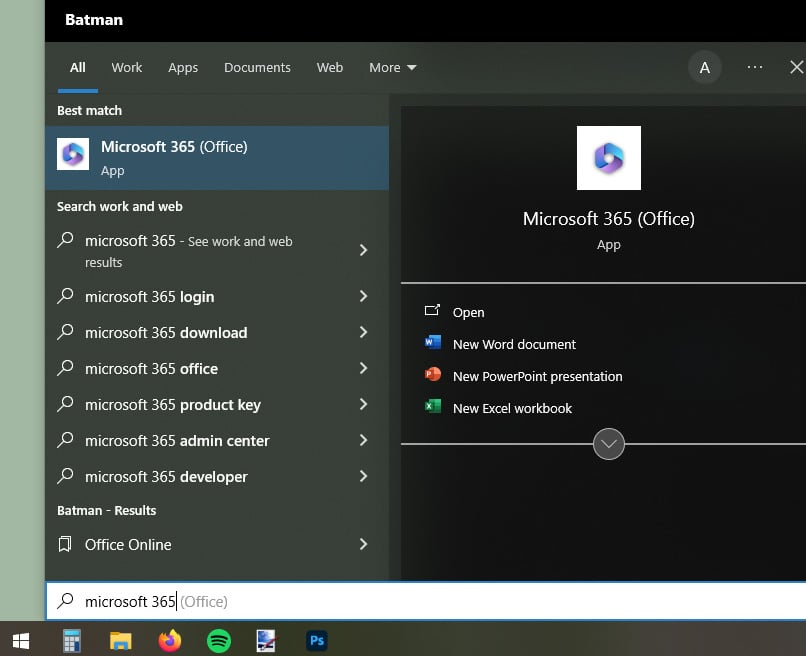 2. Then right-click to select the Uninstall option from the menu.
3. Click Uninstall in the prompt to confirm the uninstallation.

Then Microsoft Word will be installed along with other apps of Microsoft 365.
Features to Look out on Microsoft Word 2023
Writing Suggestions – With just one click, implement writing recommendations. The revamped Editor pane simplifies the process of moving through suggestions.
As you type, Word's Editor continuously scans your text. It provides suggestions not just for spelling and grammar, but also for stylistic choices, helping you convey your message more clearly and effectively.
Real-time Collaboration: Multiple users can work on the same document simultaneously. Edits are seen in real-time, and each user's contributions are highlighted with a different color.
Smart Lookup: Right-click on a word to pull in web-based insights and information without leaving your document.
Mobile and Web Version: You can access and edit your Word documents from a web browser or a mobile device, and the experience is very consistent with the desktop version.
Embedded Fonts: When sharing a document, the fonts used in the document are embedded, ensuring that the recipient sees the document as you intended.
Researcher: You can find reliable sources and content to use in your document without leaving Word. It pulls information from Bing and presents to you in a coherent manner.
AutoSave and Version History: Changes to documents stored in OneDrive or SharePoint are automatically saved. If a mistake is made, you can easily revert to previous versions.
---
FAQ
Are there Microsoft Word 2023 free download links?
You can find the Microsoft Word 2023 free download links after activating a Windows 365 subscription using the method we discussed above.
Is Microsoft Word available offline?
Microsoft Word 2023 is available offline. You need to instal Microsoft 365 and then MS Word 2023 will be installed along with it.
Get Microsoft Word 2023 for Free
This is how you can download Microsoft Word 2023 for free in the pack of Microsoft 365 subscription.
You can use it online in browser as well as download them for offline use on your computer.