The heir of original Silk Road, Silk Road 2.0 which had announced its launch in November, 2013 has been plucked in the bud. Though the reports are sketchy and could not be verified with authorities but it seems that authorities from US and other countries came together in an international operation to clamp down on the dark web black market once for all. The news which has been confirmed by TechCrunch says that two moderators of the the newly named Silk Road 2.0 have been arrested. One of the arrest was made in the United States and the other was arrested in Ireland.
As per news reports, a man named Andrew Michael Jones who uses the name Inigo on Silk Road, was arrested in Virginia while the second one who goes by the alias of Libertas, was arrested in Wicklow, Ireland. The source said that
"They caught [Libertas] this evening at his house in Wicklow at around 8pm Irish time, and managed to seize approx 200,000 Euro of bitcoins in the raid,The figure is to be confirmed It looks like the the beginnings of the demise of Silk Road 2, not very long after its resurrection."
Though the rumors were confirmed only in the evening but in the morning a Redditor named PrincessBtcButtercup divulged that here boyfriend a Silk Road administrator has been arrested on Reddit's r/SilkRoad Forum
SR admin and mod just got arrested….my boyfriend…. (self.SilkRoad)

submitted 11 hours ago by [deleted]

I'm not sure what his login name was, all i know is that apparently he was an admin and then a mod and that he also ran the book club. He is a wonderful person and has been supporting me (due to my chronic pain), so to say the least my world has been turned inside out and upside down. They told me they were making arrests all around the world at the same time….can anyone give me any info on who he was? i'm hoping he was well liked and respected because even though i didn't know he was doing this, I can guarantee he was doing it out of his passion for Libertarianism and for the idea of a free marketplace. Just thought i would pass on the message…..

138 commentssharesavehidereport
She then put up a reply whether her post on reddit would jeopardize her boyfriend or anybody else
[–]PrincessBtcButtercup 1 point 8 hours ago

how so? that was in response to the comment made by the mod that got arrested yesterday saying his lawyer told him not to post online…and i meant bitched at by my boyfriend…i don't think i'm putting anyone else in possible jeopardy am i?
There was another confirmation thread on Reddit but was deleted within seconds of posting. The thread is given below
Guys I was arrested yesterday and out on bond now. But something is fucked! I know I'm risking more warning you guys and my attorney doesn't even want me on the internet but you guys need to know this. When I was in the interview room they showed me all sorts of shit that they should not know or have access to including conversations I've had with buyers and even DPR. I don't fucking understand.. and when I was in there I was at a loss for words. Something is definitely wrong and they have the ability to see things on here only mods or admins should like btc transfers and a dispute I had. WHAT THE FUCK?
The Search Warrant which were posted by the girl friend are given below :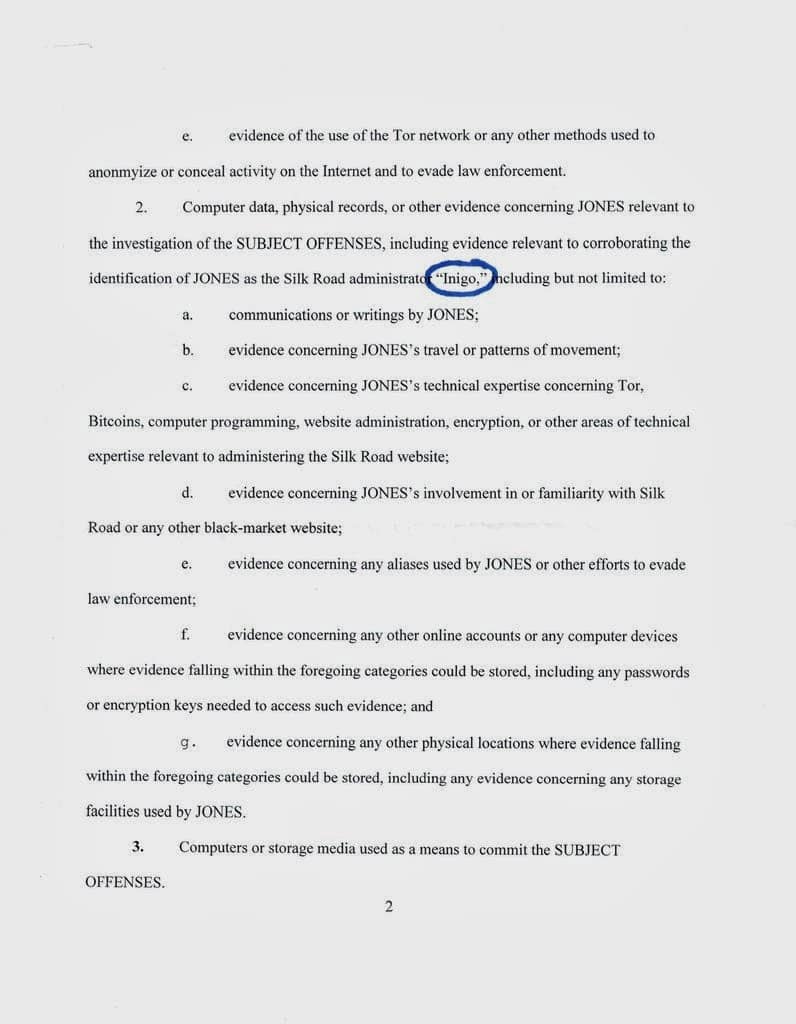 Though the authorities may hope that with these arrests the Silk Road 2.0 may come to a grinding halt, but given the nature of internet and the global demand of drugs we may soon get to hear some more news about Silk Road 3.0