#OpIsrael was one of the largest cyber hactivism campaigns launched by the well known hacker group Anonymous. The #OpIsrael which went live on 7th April went on to claim many successes. Almost all the hacker groups joined under the banner of #OpIsrael participated in this event by DDoSing or hacking Israeli websites and leaking stolen data either on Pastebin or the TOR websites. Now the Anonymous find themselves at the wrong end of the stick. An Israeli hacker calling himself "Buddhax" has reportedly exposed some of the participants of an Anonymous-backed cyberattack that hit a number of Israeli websites this week, Haaretz reported.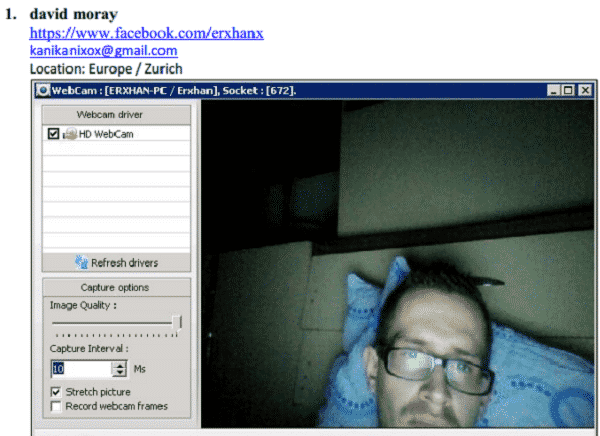 Buddhax made a post on the Facebook page of the Israeli Elite Force, posting the a Dropbox document link(the link incidentally is giving a 509 error). "Buddhax" has alleged that the Dropbox document contains names of all the Anonymous participants in the #OpIsrael, with names, IP addresses, locations, and photos. Buddhax seems to have captured this vital information from the 'Anonymous' members' personal webcams.
Buddhax went on to warn the Anonymous against targeting Israel in their future operations, "Im sure Anonymous 'hackers' will think twice next time before they trying attack Israel," Buddhax went on to add that, "DDoS [distributed denial-of-service] & Deface small sites are not hacking. Im not a big hacker too…But im good enough to expose you."
In addition to gaining access to the machines of 16 participants he alleged were involved in #OpIsrael, Buddhax also said he sent a pop up message to each of them with the following message.
"Next time do not participate in OPIsrael. We know who you are. We know where you are. Hail Israel," according to Haaretz.
Readers may know that the attack known as #OpIsrael was a coordinated attack against Israeli websites on Apr. 7, resulting in a few government and private sites being brought down with a dozen pastes containing various ids and passwords were leaked. The leaks included email ids and passwords of members of Israeli Parliament, the Knesset.
Anonymous has thus far not commented on either the veracity of Buddhax's claims or the alleged leaks being that of its members.
You can read this article for further information.