The U.S. Court of Appeals for the Third Circuit overturned the 41 month prison sentence given to

Andrew Alan Escher Auernheimer popularly known as 'weev' in the hacker community. The Appeals court delivered its

verdict on Friday after finding that Weev was not in the state where the crime was committed. The court ruling said that it that the venue where Auernheimer was charged and prosecuted was not appropriate because the alleged offences did not happen there.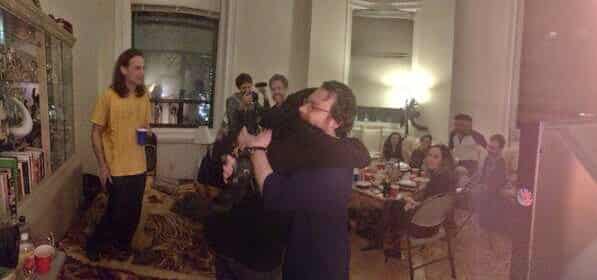 Andrew 'weev' Auernheimer had allegedly hacked into AT & T's website in June, 2010 in association with a Web security group called Goatse Security. Andrew 'weev' Auernheimer and Daniel Spitler exploited a vulnerability on the AT&T website to collect the email addresses of 114,000 new Apple iPad owners who had registered their devices with the telecommunication provider. The hacking offence earned him a 41 month prison sentence starting 2010.
'weev' and Spitler found that the AT&T website automatically completed a log-in form with email addresses that were associated with SIM card serial numbers (ICC-ID) passed through a URL. Both then collaborated to built a program that took advantage of this feature to extract the email addresses of AT&T iPad users by submitting random ICC-IDs in what was essentially a brute force attack. After hacking into the website and obtaining the email ids, both approached various media organisations to expose the AT & T's security apparatus.
However, the US Justice Department didnt find any merit in the Spitler and 'weev' Auernheimer's achievements and both were charged in Newark, New Jersey, with identity theft and conspiracy to violate the Computer Fraud and Abuse Act (CFAA) and sentenced. Meanwhile, Spitler pleaded guilty and received probation as a deal with the prosecution, but 'weev' fought on. Auernheimer's defense Attorney, Hanni Fakhoury argued in the US appeals court, that accessing a publicly available website does not constitute unauthorized access to a computer system under the CFAA and that he shouldn't have been charged in New Jersey.
On Friday, the federal appeals court agreed that the venue for the case hadn't been appropriate and ordered Auernheimer released from prison. Hackers from all over the world expressed joy at the verdict and release of 'weev'. Here are few of the tweets from Anonymous as well as private individuals expressing happiness at his release.