With the World Cup due to start on 12th, the hacktivist collective Anonymous is threatening World Cup sponsors as its next hacking target. The threat has been given to the World Cup organisers as Anonymous say that the money is being spent extravagantly on building stadiums and other world cup related expenses instead of spending it on much need local infrastructure, transport systems and poverty alleviation programs.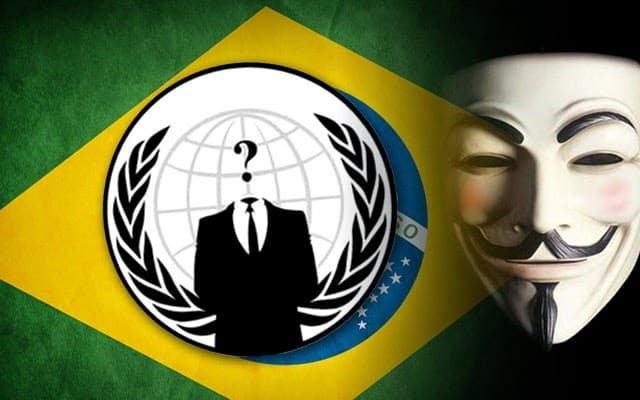 Anonymous Brasil member Hacker Che Commodore made the threat in solidarity with protests going on in Rio de Janeiro against the World Cup. Brazilians have been protesting against the wasteful expenditure in the World Cup for past three months now.
"We have already conducted late-night tests to see which of the sites are more vulnerable," Commodore told Reuters. "We have a plan of attack."
"This time we are targeting the sponsors of the World Cup," he added in a Skype conversation from an undisclosed location in Brazil with the news agency. The potential hacker targets include the sponsors like as Adidas, the Emirates airline, the Coca-Cola Co and Budweiser but Anonymous Brasil has confirmed that as of now they dont have any specific targets in mind.
In a paste made on Pastebin, the Anonymous have said that they are against the extravagant expenditure incurred on World Cup 2014 when Brasil is going through a economic slow down.

How many billions of dollars from public funds were spent to build and reform the stadiums that will host the Cup, aside other builds that will bring very little or no legacy to the population. What does justify, for example, to build a new stadium at Manaus city, at state of Amazonas? In which ways were executed the fiscalization of how the public money is being used on these builds, principally the ones that need to be finished in matter of urgency due to delays – many times resulted by increase of costs (it's estimated that the cost of the stadiums have increased 163% compared to the initial prevision). It is valid to remember that the promess included the private initiative would take the outgoing of building the stadiums.
Jason Hart, VP Cloud Solutions at SafeNet has said that all the sponsor will have to wisen up to potential security threats in the period of the world starting today.
"This World Cup will be the most connected, technology-driven World Cup ever and therefore, will also be the subject of more hacks, security threats and data breaches than any sporting event since London 2012. Brazil's ability to host a sporting event has been questioned and the readiness of its physical infrastructure, the IT and network infrastructure will also be tested to extreme degrees." While another Tweet confirmed that over 450 Brazilian government emails and passwords were hacked and leaked. The Paste in the tweet has since been removed.
Here is a video posted by Anonymous Brasil to bring the worlds attention to the ongoing protests in Brazil.