ISIS affiliates and supporters start #AmericaUnderHacks campaign on Twitter to 'celebrate' 9/11 terrorist attacks
The Islamic militants belonging to ISIS and its supporters are planning to 'celebrate' the 9/11 anniversary of terrorist attacks on United States with hack attacks on American assets.
The 9/11 terrorist attacks which is a national tragedy in the United States are apparently being celebrated by the supporters and affiliates of ISIS.
On 11th September, 2001, terrorists from Al Qaeda launched a series of four coordinated terrorist attacks on the United States. The attacks consisted of suicide attacks used to target symbolic U.S. landmarks. The terrorists used three passenger airliners to crash into World Trade Center buildings and Pentagon while the fourth one was crashed into a field near Shanksville, Pennsylvania, after its passengers tried to overcome the hijackers.
The gruesome attacks claimed the lives of 2,996 people including the 19 hijackers and were a precursor to the United States war on terror.
The ISIS supporters have started a hashtag #AmericaUnderHacks and have promised cyber attacks on US interests.
#ISIS Hackers celebrate 9.11 with new hash tag #AmericaUnderHacks claiming to attack UShttps://t.co/CJk37D9WSW pic.twitter.com/AuNuLxDIFT

— TRACterrorism.org (@TRACterrorism) September 10, 2015
#ISIS publish Information on NASA bases IP and thier mangers #AmericaUnderHacks https://t.co/cR3eTl27AF

— Eye On Militant (@EyeOnMilitant) September 11, 2015
https://twitter.com/maghrebiwnis/status/642083416436015104
https://twitter.com/toha_love55/status/642100617310158848
However on of the constituents of ISIS, the Islamic Cyber Army Twitter account was hacked and taken over by GhostSec.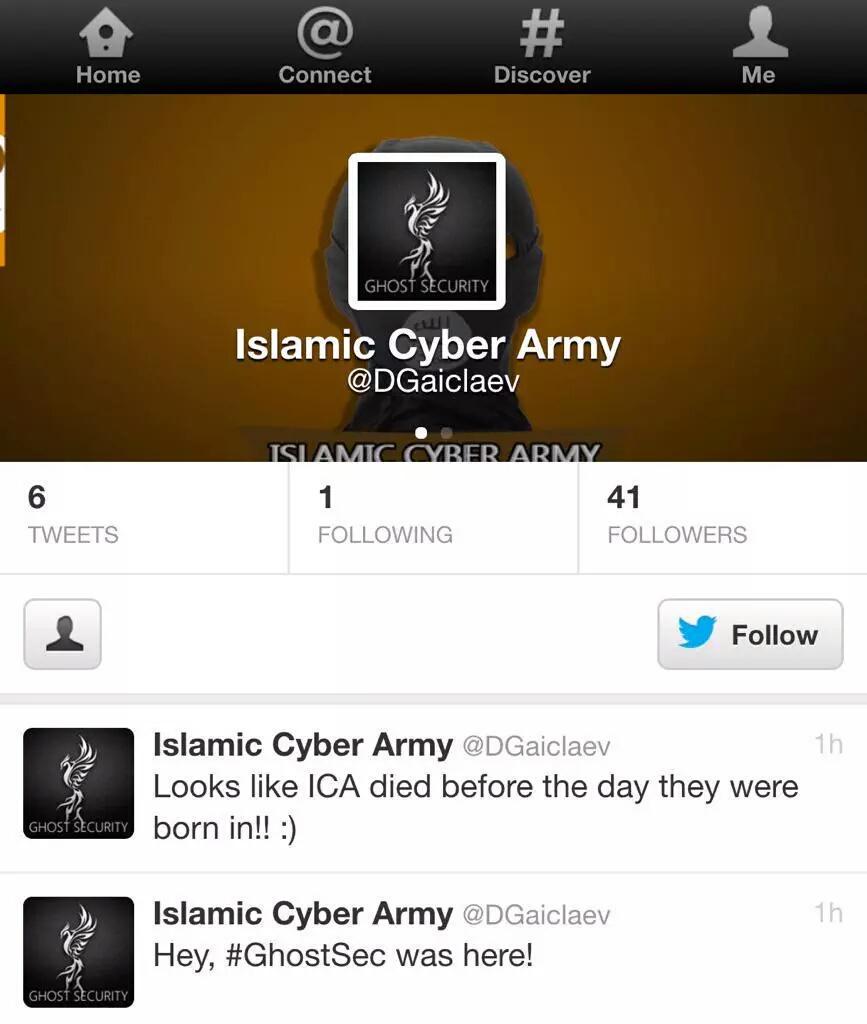 https://twitter.com/Babsade_5/status/642205898136535040
The hashtag #AmericaUnderHacks seems to have been overtaken by users trolling ISIS at the time of writing this article.
#AmericaUnderHacks pic.twitter.com/vymm7DjtUQ

— Â?³ (@MenacingThunder) September 11, 2015
https://twitter.com/SophieGrace46/status/642199741934227456