Here is the list of most downloaded torrents of TV shows in August 2015
TV shows topping the popularity lists are also topping the list of most pirated TV shows.
August was a busy month across content piracy websites like Piratebay,Torrentz.eu and Kickass Torrents. While HBO still had a great presence among all three Mr. Robot topped all three proving how popular the hacker drama on USA Network become over the summer. Here are the charts and analysis from SimilarWeb.
Lets look at the TV shows one by one to give a general idea about why they are doing well in the torrent circuit.
Mr. Robot:
Mr. Robot is an American drama–thriller television series created by Sam Esmail. The TV show has got first place in the context of piracy on all three piracy giants viz Piratebay, Torrentz.eu and Kickass Torrents.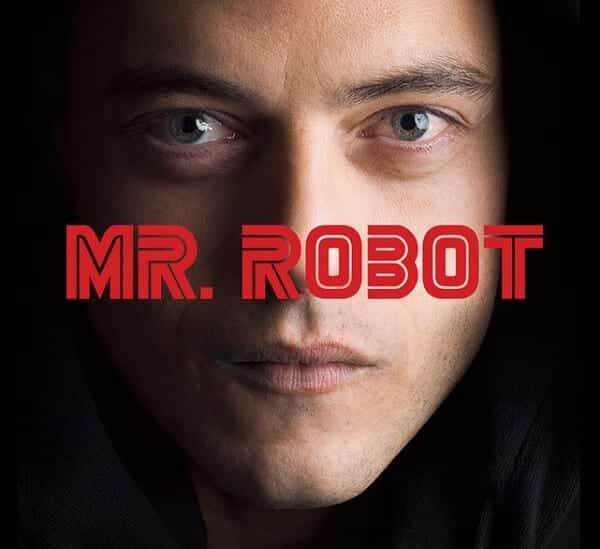 Rick and Morty:
Rick and Morty is an American adult animated television series created by Justin Roiland and Dan Harmon for Adult Swim. The series follows the misadventures of alcoholic scientist Rick and his easily influenced grandson Morty, who split their time between domestic family life and interdimensional travel. This TV show is also in top list of one or two piracy sites.

True Detective:
True Detective is an American crime drama television series created and written by Nic Pizzolatto. The series, broadcast by the premium cable network HBO in the United States, premiered on January 12, 2014. Designed as an anthology, each season will be structured as a disparate, self-contained narrative, employing new cast ensembles and following various sets of characters and settings.
The Walking Dead:
The Walking Dead is an American horror drama television series developed by Frank Darabont, based on the comic book series of the same name by Robert Kirkman, Tony Moore, and Charlie Adlard. Andrew Lincoln plays the show's lead character, sheriff's deputy Rick Grimes, who awakens from a months-long coma to confront an apocalyptic world overrun by zombies.Grimes reunites with his family and becomes the leader of a group he forms with other survivors. Together they struggle to survive in and adapt to a world filled with zombies and some humans who are even more dangerous than the zombies themselves.

Dark Matter:
Dark Matter is a Canadian science fiction series created by Joseph Mallozzi and Paul Mullie, based on the comic book of the same name and developed by Prodigy Pictures in association with Space channel. It was acquired by Syfy for U.S. and Syfy Universal distribution. 
Lucifer:
Lucifer is an American television series that is set to air on Fox,and it is a loose adaptation of the comic book character created by Neil Gaiman for the comic book series The Sandman and its spin-off comic book series Lucifer written by Mike Carey, both published by DC Comics' Vertigo imprint.

Teen Wolf:
Teen Wolf is an American television series developed by Jeff Davis for MTV. It is loosely based on the 1985 film of the same name, and stars Tyler Posey as a teenager named Scott, who is bitten by a werewolf and must cope with how it affects his life and the lives of those closest to him.

Ballers:
Ballers is an American comedy television series created by Stephen Levinson and starring Dwayne Johnson.The series premiered on the American cable television network HBO on June 21, 2015.

Hannibal:
Hannibal is an American psychological thriller–horror television series developed by Bryan Fuller for NBC. The series is based on characters and elements appearing in the novel Red Dragon by Thomas Harris and focuses on the relationship between FBI special investigator Will Graham (Hugh Dancy) and Dr. Hannibal Lecter (Mads Mikkelsen), a forensic psychiatrist destined to become Graham's most cunning enemy.

USA Network's tech drama Mr. Robot was the highest ranked TV show on all three torrent websites in August, proving itself to be the most popular end-of-summer series.  The network's other favorite on torrent sites was the legal drama Suits.
HBO shows maintained their strong Top 10 presence on all three networks. The gritty crime show True Detective was the highest ranked show from the network, followed by the new dramedy Ballers starring Dwayne Johnson, and perennial favorite Game of Thrones which ended its fifth season in June.
The Adult Swim network's animated adult sci-fi comedy Rick and Morty made the Top 10 list for all three networks.
Zombie apocalypse shows remain popular, with AMC's popular The Walking Dead and newly premiered Fear the Walking Dead both making the list.
As ABC's longest running original series Pretty Little Liars just finished its sixth season, and made Thepiratebay's Top 10 list.
The Canadian sci-fi drama Dark Matter was popular on both the TorrentzEU and KickAssTorrents file-sharing sites. Other popular sci-fi shows were Under the Dome from CBS, Falling Skies from the TNT network.
Popular thrillers on torrent sites also included FX's The Strain, MTV's Teen Wolf, and Fox's Lucifer.