Japanese company makes smart pants device to help elderly by telling it's toilet time
Technically Incorrect. This is a real invention from Japan. A device that gives you a countdown before you have to go to the restroom
A Japanese company showed a device that lets you know before time when you need to use the toilet. The device known as Dfree has been invented by the Japanese tech company Triple W and was unveiled at last week's Combined Exhibition of Advanced Technologies (CEATEC) fair, outside Tokyo.
Dfree is a device that fits on your underwear and tracks your bowel movements. People who suffer from faecal incontinence, or those that just need more time to find or go to the bathroom will find this device handy, says the company. However, others who simply want to be able to time when they need to go to the bathroom could also make use of the device. The device is not yet on sale but could be on the market by spring next year.
"This device predicts faecal excretion. The device goes on your stomach and uses ultrasonic waves to monitor your internal organs and sends the data to smartphones to be displayed," said Ryohei Ochiai, of Triple W Japan's Solution Development.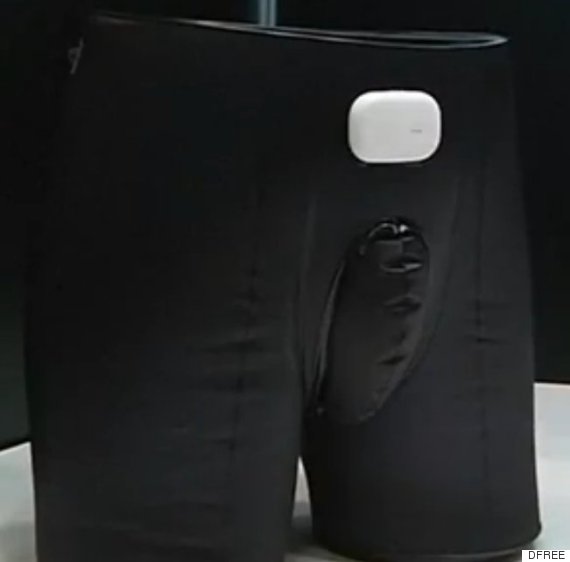 However, the device isn't completely finished, as the company is still working on the best way to secure the device to underwear, as many people are concerned that it may rub against their skin.
"We are still in the process of looking at whether to use tape or belts to secure the device to the stomach. However, many elderly people are concerned about skin chafing. So we are looking at how to secure the device safely and solidly," Ochiai said.
The increasing number of elderly people in Japan has generated a large industry to cater to them. Triple W thinks that Dfree has more potential as two out of every five people in Japan will be aged 65 or older by 2060. As a result, it would be the fastest aging population among developed countries with the population falling by 30 percent to below 90 million.
Many Japanese visitors who visited the booth said that they saw the advantages of the device. "I think this device would be great for (elderly) people who are not ready to use diapers but need them," said 43-year old Naoki Wadamori, a teacher and resident of Tokyo.
The company says that the device could also work very well on babies, even though they are not the primary target. The firm should also work out method to see how they could secure the device on a toddler, it also believes that the device will be helpful to parents who are toilet training their babies.