EVGA Rolls Out SC17, The High-End Gaming Laptop Designed for Overclocking
With a massive pile of gaming laptops present in the market, EVGA SC17 is one of the few that features impressive hardware to provide gamers the same level of performance in gaming laptop as they experience from desktop gaming machines. The 17 inch gaming laptop features a 4K display and a fully-fledged UEFI BIOS, which gives users control over many aspects of system's performance, including CPU voltages, memory timings and several more functions.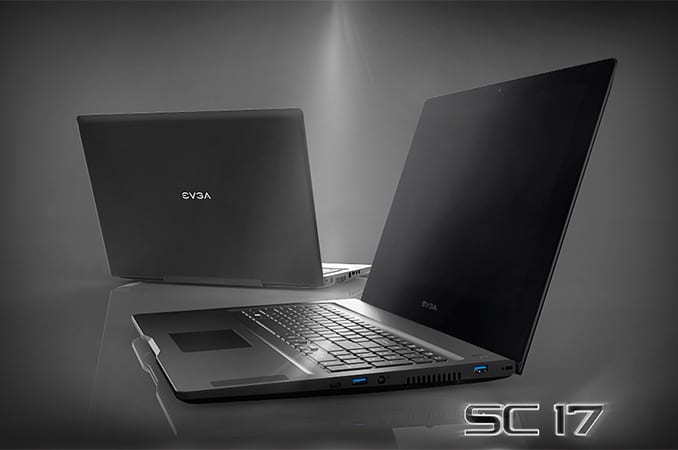 The GPU can also be overclocked from the BIOS, which is a feature that you normally do not find in gaming notebooks. Coming to the hardware, EVGA SC17 sports an Intel Core i7-6820HK running at a speed between 2.70 and 3.60GHz. As you can tell, the letter 'K' at the end of processor's model name states that you can increase the processor's clock speed by increasing the core multiplier from the motherboard's BIOS.
In addition, it comes with an NVIDIA's GeForce GTX 980M graphics chip with 8 GB of GDDR5 memory, 32GB of G.Skill's DDR4 memory, a 256GB M.2 SSD with NVMe protocol as well as a 1TB mechanical hard drive. EVGA SC17 also sports a full-HD webcam, built-in speakers with subwoofer, a Gigabit Ethernet controller and the following ports:
802.11ac Wi-Fi chip
Bluetooth 4.2 module
One USB 3.1 Type-C port
Two USB 3.0 ports,
mDP
HDMI display outputs

The interesting thing about the large gaming machine is its price tag. For a 17.3 inch gaming laptop, EVGA SC17 carries a retail price of $2699.99 and will be coming to the market in a few weeks. It's pricing might not be that high considering all the hardware present inside, but for gamers wanting to grab themselves a price/performance gaming laptop; they should take their hunt somewhere else.

The only downside to that high price tag is that EVGA SC17 does not have a mechanical leeboard layout, and the company most likely did this to prevent any more bulk from being added to the notebook.