Apple iPhone 7 price, EarPods with lightening connecter leaked
The riddle called iPhone 7 is slowly falling to place with more leaks. It was already rumoured that iPhone 7 wont have a headphone jack but nobody knew that Apple would be shipping headphones with a Lightning port. According to latest leaks on Chinese Twitter equivalent, Weibo, iPhone 7 earpods would be unique. The new iPhone 7 earpods cant be plugged into any other device according to Mac Rumours.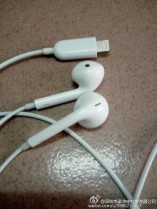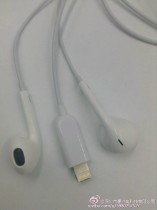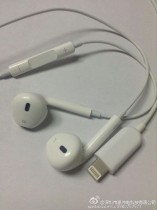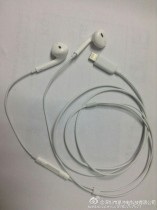 EarPods with a Lightning connector
The Weibo post also gave the prices for various iPhone 7 versions.Prices were listed in Yuan. Converted to United States Dollars, the prices for iPhone 7 would be as follows:
iPhone 7
32GB model: $790
64GB model: $910
256GB model: $1059
iPhone 7 Plus
32GB model: $910
128GB model: $1030
256GB model: $1180
iPhone 7 Pro
32GB model: $910
128GB model: $1180
256GB model: $1330
(This rates are converted at today's exchange rates and may differ at the time of iPhone 7 launch)
If the price list on Weibo is to be believed, it looks like Apple is phasing out both the 16GB and 64GB options, except in the basic iPhone 7 version. The iPhone 7 will be very much similar in appearance to the current iPhone 6s and 6s Plus models.
Whats new in iPhone 7
Apple will be dropping the physical home button according to some rumours. It will be replaced by a on screen capacitive home screen on the iPhone 7. Apple will use MacBook and Apple Watch's  'taptic engine' to simulate a press. More manufacturers are going in for on screen home buttons, the latest one being OnePlus in its OnePlus 3 model.
Lightning Connector
The above images show that Apple will be dumping the 3.5mm jack in favour of a lightning port. iPhone 7 buyers can flaunt their new lightening earpods which will deliver sound.
Dual-camera
We have already reported that iPhone 7 Pro and Plus version will have dual cameras while the basic iPhone 7 version will have single 8 MP camera.
A10 Processor
iPhone 7 will be  powered by a faster A10 chip.
RAM
RAM is expected to remain constant at 2GB, though the Pro model might get 3GB of RAM.
We will keep you updated as more iPhone 7 leaks surface.