Here is how you can start using WhatsApps new 'FixedSys' font even before it is officially released
Are you bored with WhatsApp's age old font? Don't worry because WhatsApp is bringing an all new font to you in its next release. The font which looks pretty similar to Windows' FixedSys is being rolled out in the next WhatsApp version v2.16.179 beta on Android.  FoneArena has reported that the feature is available on iOS beta as well.
The beta version is available on to those who have signed up for Google Play's beta program. However, even if you have not signed up for Google Play's beta program, here is a hack that will let you try the new WhatsApp font and surprise your friends.
To use the new font all you need to do is put three grave accent symbol (`) before and after a word or a sentence which you want to modify. However, it seems when it rolls out globally the font won't need the symbols because it can't be used with other formatting options like bold and italics.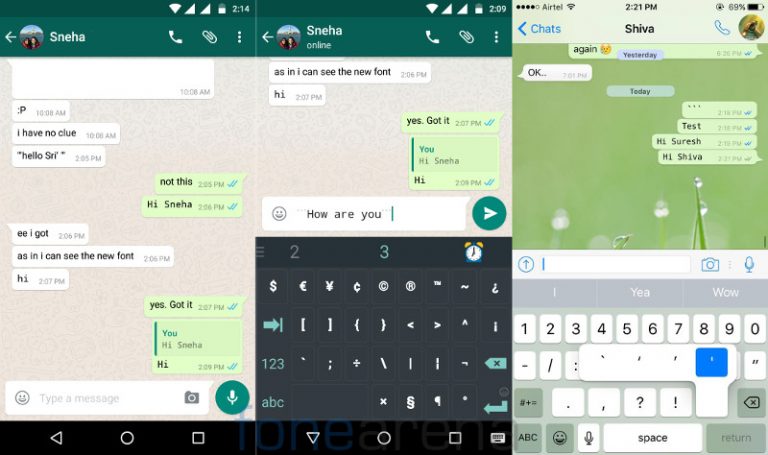 For example: "`hi"` will show hi in the new font on WhatsApp.
The world's most popular cross platform messaging App is doing all the right things to keep its users hooked 24×7 on WhatsApp. It had recently rolled out some new features to beta like 'mentions' and 'group invite links' that are still to reach stable versions. While mentions is a feature to grab your friends attention is a group chat similar to tagging a friend on Facebook, group invite link now lets you invite your friends to a WhatsApp group.