How To Download Your Favorite YouTube Videos Using VLC Media Player
VLC is undoubtedly one of the best and most popular media players around. VLC Media Player is a free and open-source and has the added advantage of offering users many hidden features. Whatever the format is, VLC media player can undoubtedly play almost any kind of audio and video formats you want.
One of these hidden features is its ability to convert almost any audio or video format. This is the reason why it's aptly called the Swiss knife of Media players.
Also Read- Best Free Media Players For Windows 10
Another such hidden feature is the VLC media player's ability to stream and download videos from YouTube and many other video streaming websites. This VLC Media Player's ability has not been made public or advertised by the developers for the fear of angering big daddy Google and violating copyright ToS.
Steps to download your favorite YouTube videos using VLC Media Player
Step 1: Download, install, and run the latest version of VLC media player on your computer.
Step 2: Select the YouTube video you want to download.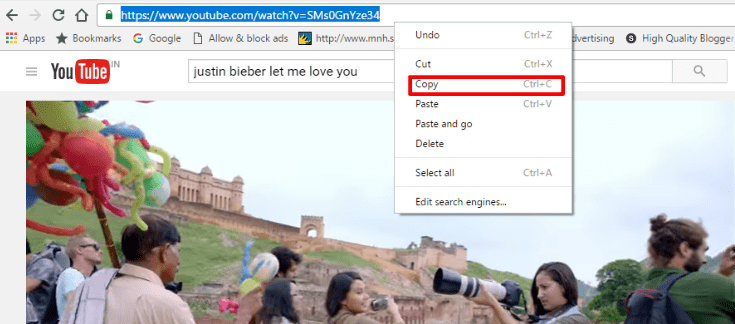 Step 3: In VLC Media Player, find the Open Capture Device option under the Media Tab and click on it. It should open a new window.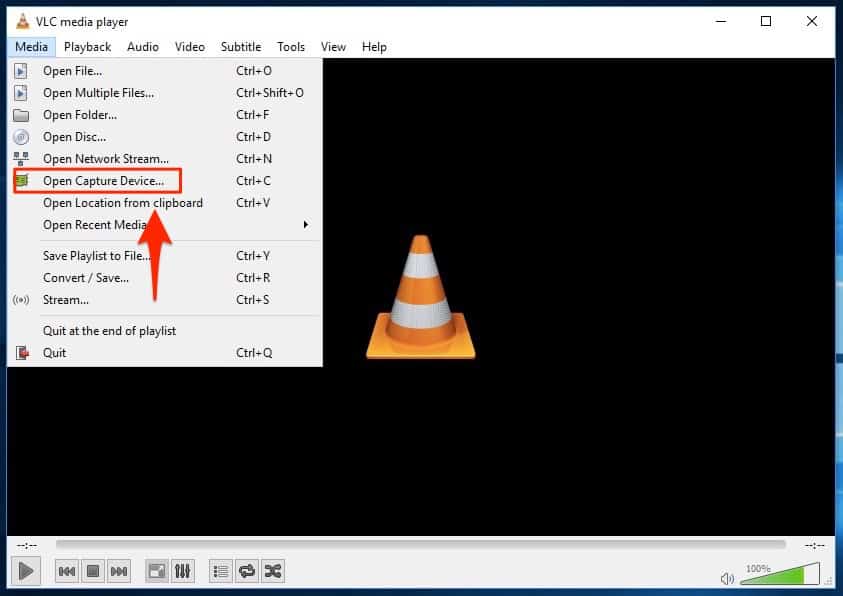 Step 4: Now click on the Network tab and paste the YouTube video URL you want to download in the empty field called Pleas0 ente0 a network URL  and click the Play button.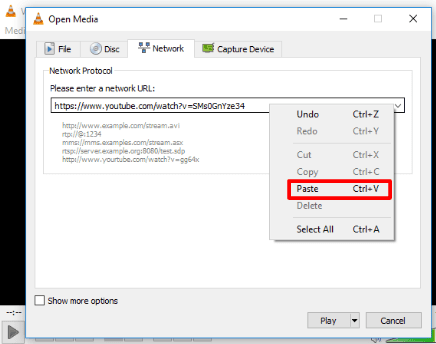 Step 5: Wait for a few seconds for the video to start playing and when the video starts playing, Click on Tools from the menu bar and select Media Information or Codec Information.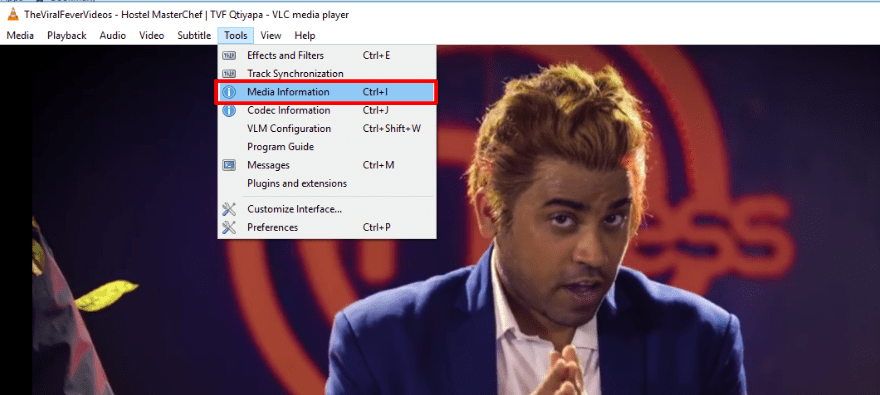 Step 6: It'll open the Current Media Information window that'll show all the relevant information about the video. At the bottom of the Current Media Information dialogue box, there is a link under Location. It's basically the download link for your favorite YouTube video and you have to copy it.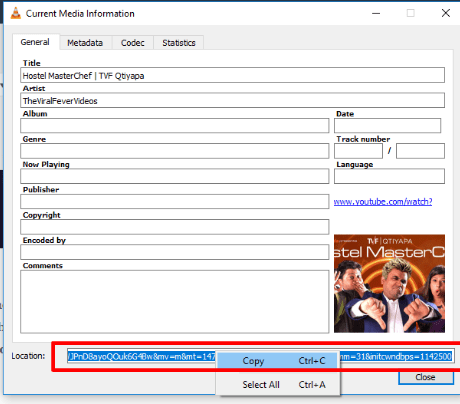 Step 7: Paste this link into your Chrome or Firefox browser address bar and hit Enter. This would either start the video playback in your web browser or directly show you the download video dialog. In case the browser starts playing the video, right-click anywhere on the video and select Save video as from the context menu to save the YouTube video to the desired location on your PC/laptop. In case the download video dialog box opens, simply give the location to save the video and press the Save button to grab the video.
The procedure is a bit hard compared to the direct YouTube download services available online. You can choose such services if you find the above process a bit too much for you or you can use your Android smartphone and download the Apps given here.