Blast from the past: Top 10 Nokia phones that changed the world as you see it
As we are nearing the end of the year, Nokia is gearing up to reenter smartphone business with P1 and D1C Android smartphones.
The mobile king of yesteryears is looking to attain some of its past glory. But how did Nokia really shape the future of telecommunications? Do you remember the heydays of Nokia?
Nokia was the king, queen and everything in those days. Nokia was Apple! Buying a Nokia mobile phone was considered the ultimate target of buyers when lots of other phones existed. In fact, 9 1?2 people out of 10 bought a Nokia. It was rugged, it was powerful, it could connect even from sewers and its battery lasted weeks. Nokia was a dream to own in those days.
In some ways, Nokia is responsible for the mushrooming Android smartphones and iPhones world over. Nokia gave great mobiles to buyers, be it a Nokia 1100, 5100 or 3310. It ushered in a revolution with the S40 and S60 operating system which featured on its later touch phones.
Here are 10 gems from Nokia stable, some of which may never have been bestsellers but were precursors to the smartphones we know today.
Top 10 Nokia mobiles phones from the past
Nokia Mobira Cityman (1987)
Nokia started its mobile phone journey with a literal brick called Nokia Mobira Senator in June 1982 on 1G technology called NMT 450 and NMT 900 standard. In those days, mobiles were the preserve of only the rich and famous like Arab Sheiks and Hollywood stars. Even the neo-rich couldn't afford a mobile phone. Nokia's real journey in the mobile phone business began with a mildly successful Nokia Mobira Cityman released in 1987.  Available in "450" and "900" editions, the Cityman soon became a status symbol for the rich with its highly sleek, high-end look. This brick-like handset was a predecessor of the famous Nokia Mobira Talkman and established the Finnish company as a major telephony player and helped Nokia secure almost 15 percent of the global mobile phone market by 1990s.
Nokia 5110 (1998)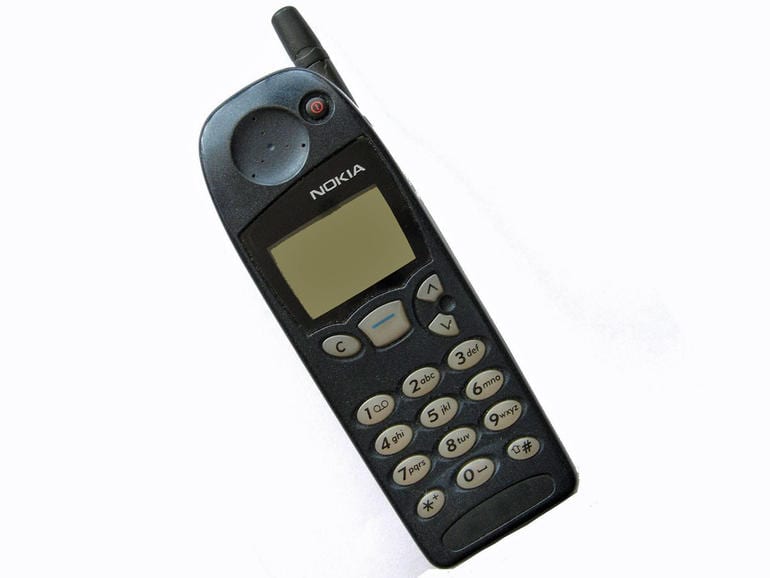 Nokia continued its mobile journey through the 1990s based on the Cityman series. It brought out its first really mobile phone which could fit in a pocket called Nokia 232 in 1994. The Nokia 232 was based on the TACS GSM standard being used by Motorola and Alcatel in the United States. The Nokia 5110 which followed Nokia 232 in design could be called the harbinger of mobile phones to the pockets of ordinary citizens. Though costly, it was still the most affordable mobile phone in those days.
Nokia 5110 was rugged, had a week-long battery life and was the first mobile phone to feature a game, the highly popular and beloved Snake. Nokia 5110 also gave you the liberty to change the front panel to the color of your choosing. In many ways, Nokia 5110 could be called the first mass mobile phone in the world. It also began the journey of Nokia as the undisputed leader in mobile telephony with over 50% market share.
Nokia 3210 (1999)
Nokia 3210 was the first mass mobile phone. In fact, in those times 7 out 10 mobile phone users had a Nokia 3210 in their pockets. With 160 million units sold, the 3210 is one of the most popular and successful phones in history.
The biggest USP of the Nokia 3210 was its size and weight.  Nokia 3210 had a total weight of 153g and measured 123.8mm x 50.5mm x 16.7mm (min), 22.5mm (max) being the smallest size at that time. Nokia also achieved an engineering breakthrough at that time by building an internal antenna in 3210 while all other phones had external grotesque looking antennae.
Nokia 3650 (2002)
By the year 2000, Nokia had established itself as the lead player in mobiles and could do some experimentation. It started experimenting with a mobile operating system called Symbian Series 60 and brought out the first feature phone called Nokia 3650 based on it. Thought the Nokia 3650 was a bit weird to look it, it was the first phone to be equipped with a color screen and the first-ever VGA camera for still and video shooting. The talking point of Nokia 3650 was its circular keypad which becomes a hit in the United States. And yes, the Nokia 3650 became the first phone to feature a massive 3.4MB of built-in storage!
Nokia N90 (2005)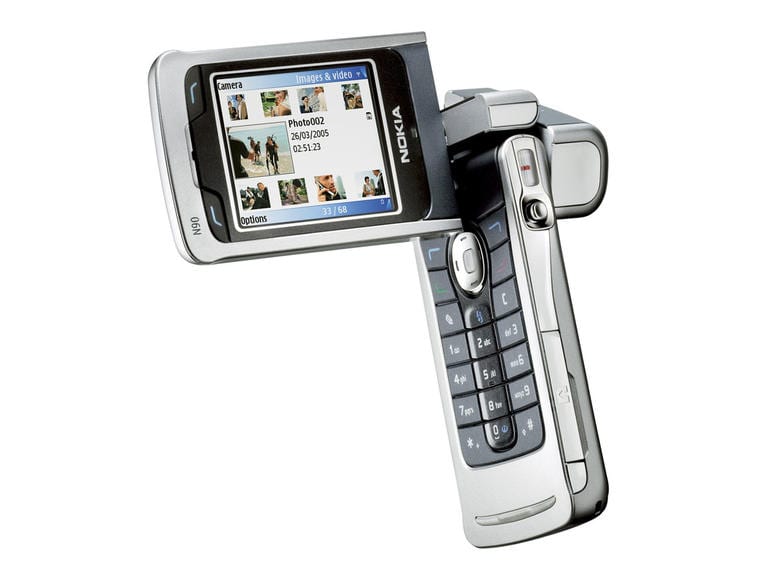 By the year 2005, Nokia was the undisputed king of smartphones with other players like Motorola, Alcatel, etc. relegated to being fringe players. By 2005, feature phone technology had taken off and Nokia dabbled in its famous N Series mobile phones. The N90 was one of three N Series handsets which sought convergence between mobiles and computers. The other N Series mobiles were the easily forgettable N70 and the ludicrously oversized N91. Though Nokia N91 stands out as it had a mechanical 4GB hard disk for storing music.
Nokia N90 was a bit clunky and oversized but it established the advent of future smartphones. It had everything the modern smartphone has, ran on S60 2nd Edition operating system, the first phone to support the newly established 3G WCDMA (2100 MHz) standard for surfing the internet and making video calls. It could run Apps like Quickoffice and Nokia LifeBlog and also had fully activated Nokia maps. It also had a 2.0 MP camera that gave 20× digital zoom and could record 2-hour videos.
Nokia 6810 (2004)
Nokia 6810 was Nokia's 'get everything cramped in a single mobile' smartphone. It had the fold-out QWERTY keyboard, which looked totally ridiculous but actually allowed reasonably fast typing for texts and emails. The 6800 series was the first to support the dual-band GSM 900/1800 standard with support for GPRS. Despite having almost every feature a mobile user could want, Nokia 6810 was failure perhaps due to its radical keyboard.
Nokia N93 (2006)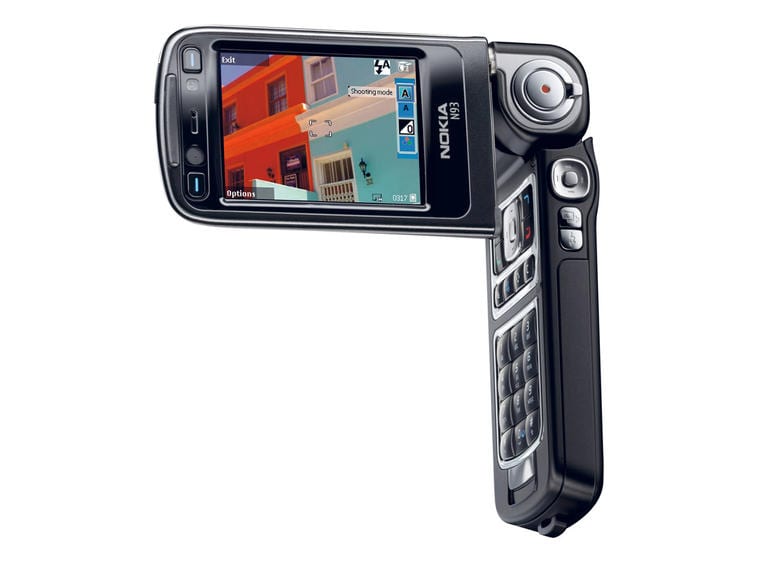 By 2006, 3G or UMTS had become the defacto standard and Nokia N93 was a full-fledged multimedia smartphone. The S60-based N93 had a camcorder with 3x optical zoom and a desktop screen for video playback. It was the most advanced camera phone from Nokia at the time of its release and was particularly marketed for its camcorder, packed in its unique swivel design like its predecessor Nokia N90.
Nokia N95 (2007)
Nokia N95 can be said to be the first smartphone in the world. It had 16 million color screen, Global Positioning System (GPS) receiver with maps and optional turn-by-turn navigation; a 5-megapixel digital camera with Carl Zeiss optics, flash, video recording and video conferencing; wireless connectivity via HSDPA, IrDA, 802.11x and Bluetooth; a portable media player with the ability to download podcasts over the air; an FM Radio tuner; Composite Video output via included cable; multi-tasking to allow several applications to run simultaneously; a web browser with support for HTML, JavaScript and Adobe Flash; messaging via SMS, MMS, and e-mail; Office suite and organizer functions; and the ability to install and run third party Java ME or Symbian mobile applications.
It also supported GPRS (2.5G), EDGE (2.75G), UMTS (3G), and HSDPA (3.5G), one of the first smartphones to support 3.5G.
Nokia 9110 Communicator (1998)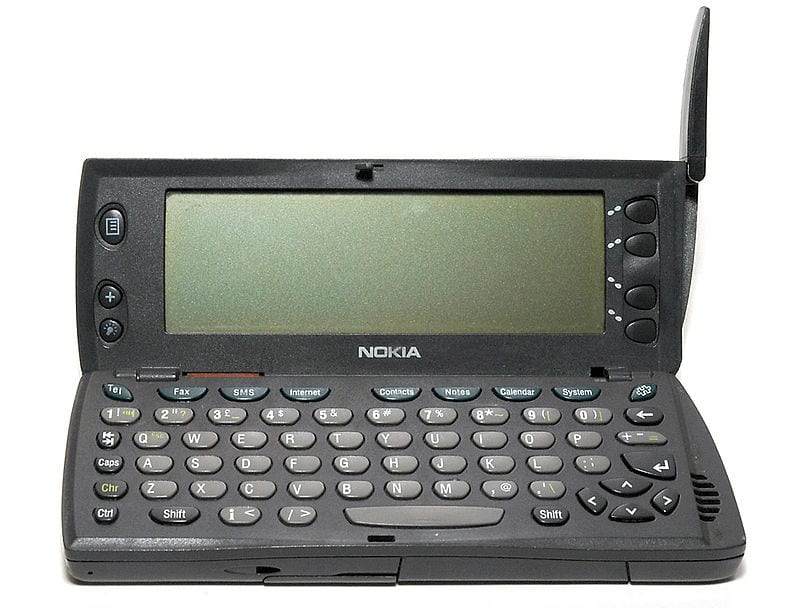 Nokia attempted to try out a pocket-sized computer with Nokia 9110 Communicator. Nokia 9110 became an instant hit among business executives who later moved on to BlackBerry.  The Communicator 9110 was a chunky clamshell that opened to reveal a full QWERTY keyboard and 640 x 200 screen. It could send faxes, emails and even photos. The only issue with Nokia 9110 Communicator was it could support only one color, green.
Nokia E71 (2008)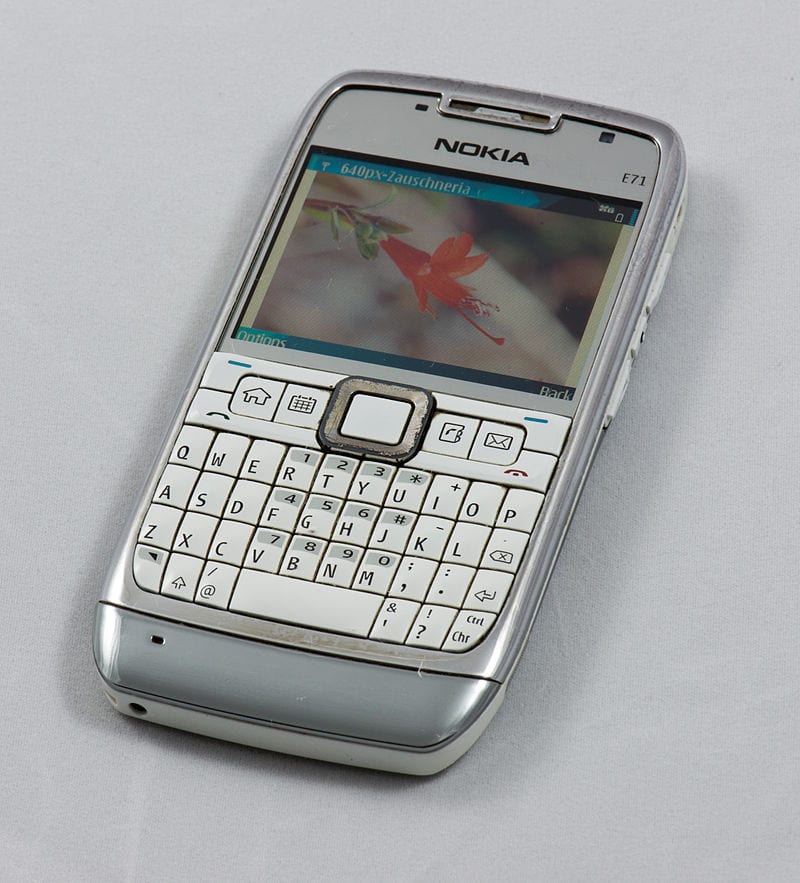 By 2008, Blackberry with its famous unhackable Blackberry messenger or BBM had arrived and so had the iPhone. Nokia decided to take BlackBerry and iPhone head-on with Nokia E71. The E71 had a full metal body, 320×240 color screen, and a manual keyboard.
By 2010 Nokia's downward spiral had begun. Failing to adapt to the growing needs of the mobile owning generation cost Nokia hard. Nokia 5800 Xpress Music could be said to be the last best seller smartphone from Nokia.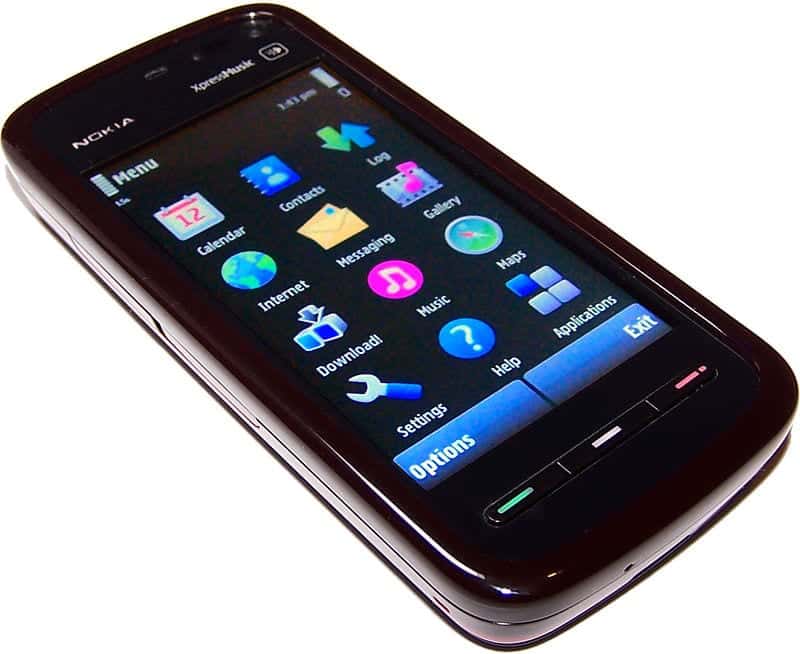 By 2010, iPhone, BlackBerry, and Android smartphones had taken a complete foothold. Even the old reliable BlackBerry was soon to be relegated to antique status with advances brought by iOS and Android smartphones. HTC Dream released in October 2008 took the mobile world by storm and laid the stepping stone to the success of Android 1.0 Alpha to the current Android 7.0 Nougat.
Nokia has now accepted the fate and decided to embrace Android for its comeback Nokia P1 smartphone to be launched in March 2017. It remains to be seen whether it regains the past glory or is waylaid by Samsung and Apple.