Are you looking for the best video sharing websites? Here are the Top 15 Best Free Alternatives of YouTube To Watch Free Videos
Over the years, YouTube has established itself as the most preferable and popular online website for streaming various videos free of cost. YouTube has not only served the people by being an entertaining platform, it fulfilled the dreams and aspirations of many. It has provided a living and a prominent identity to many.
What if one day YouTube vanishes off the surface of the Internet, or find it painstakingly boring with monotonous content. You better be ready with some YouTube alternatives. So in this article, we are listing the best YouTube alternatives, sites like YouTube for video streaming.
However, YouTube might be a dominant platform but sometimes; even YouTube induces a feeling of disappointment at times. Therefore it is necessary to keep a tab on YouTube alternatives that can serve us better content.
The website has been highly criticized for un-notified alternatives to its policies and several other dejections. However, some alternatives are present to relieve users from such misery.
With the internet diversifying every day, even YouTube has got proficient competitors. Though the alternatives might not be much popular among the surfers, they're some of the excellent features. The list of alternative options is long enough, but the best alternatives are summarized in accordance with the users' preferences.
List of TOP 15 Best YouTube Alternatives To Watch Videos Online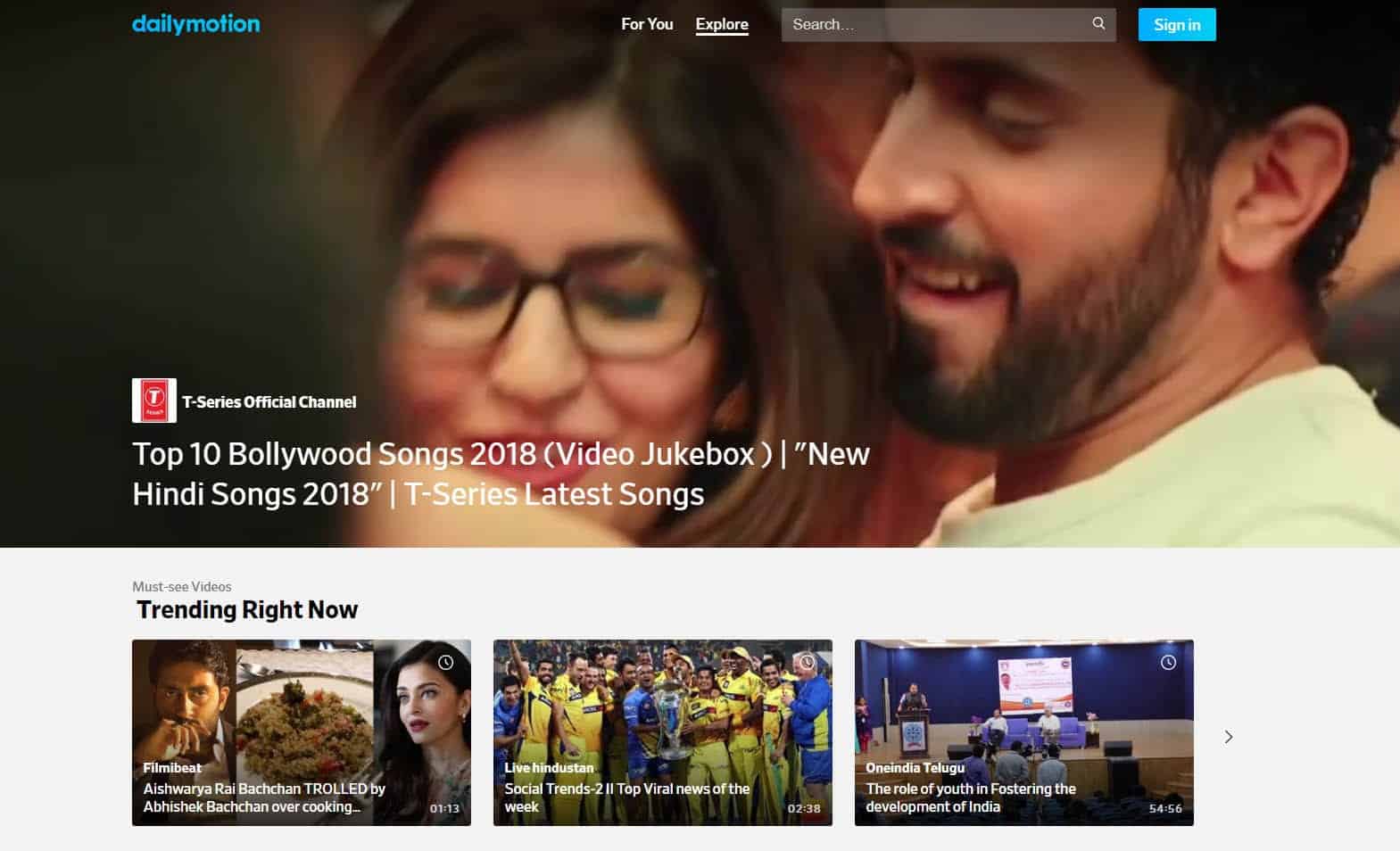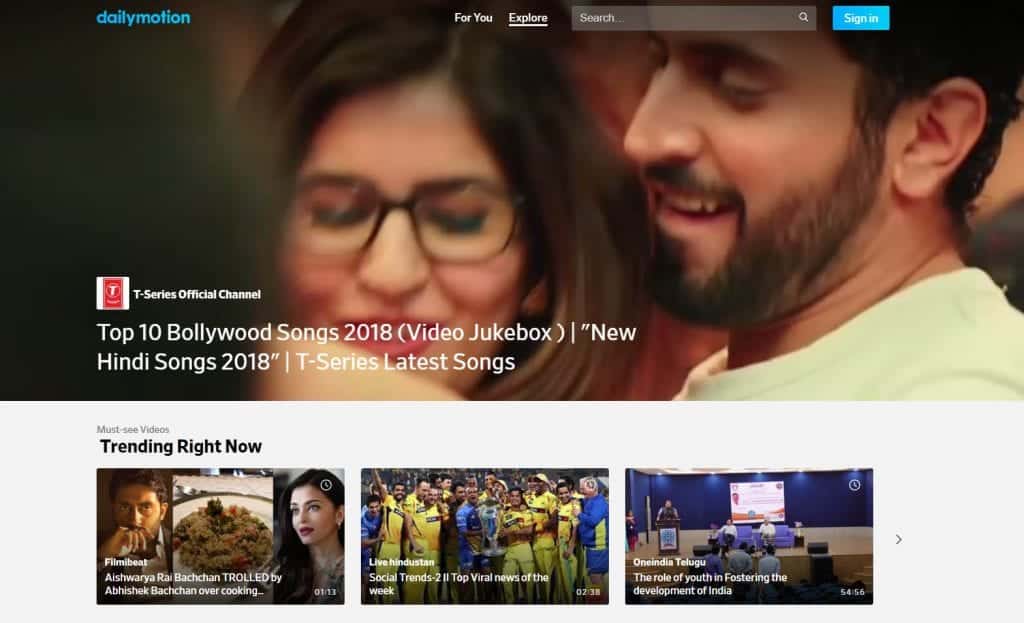 Having a similar interface to YouTube, Daily motion is another video streaming website like YouTube that is popular among the users. Being almost a twin of YouTube, even Daily Motion has 'TRENDING' criteria and allows users to surf the required content a.k.a. videos through the search menu present at the top.
Daily Motion is an exquisite platform serving millions of content creators who can upload the content up to 4GB in size with a high resolution of 1080p.
Available in 18 languages and around 35 local adaptations, the website serves around 112 million users. The best part about this alternative is that it is capable of providing excellent content with negligible restrictions and flexible policies.
DailyMotion Best Features
Simple and clean UI.
Dedicated 'TRENDING' section.
Available in 18 languages.
---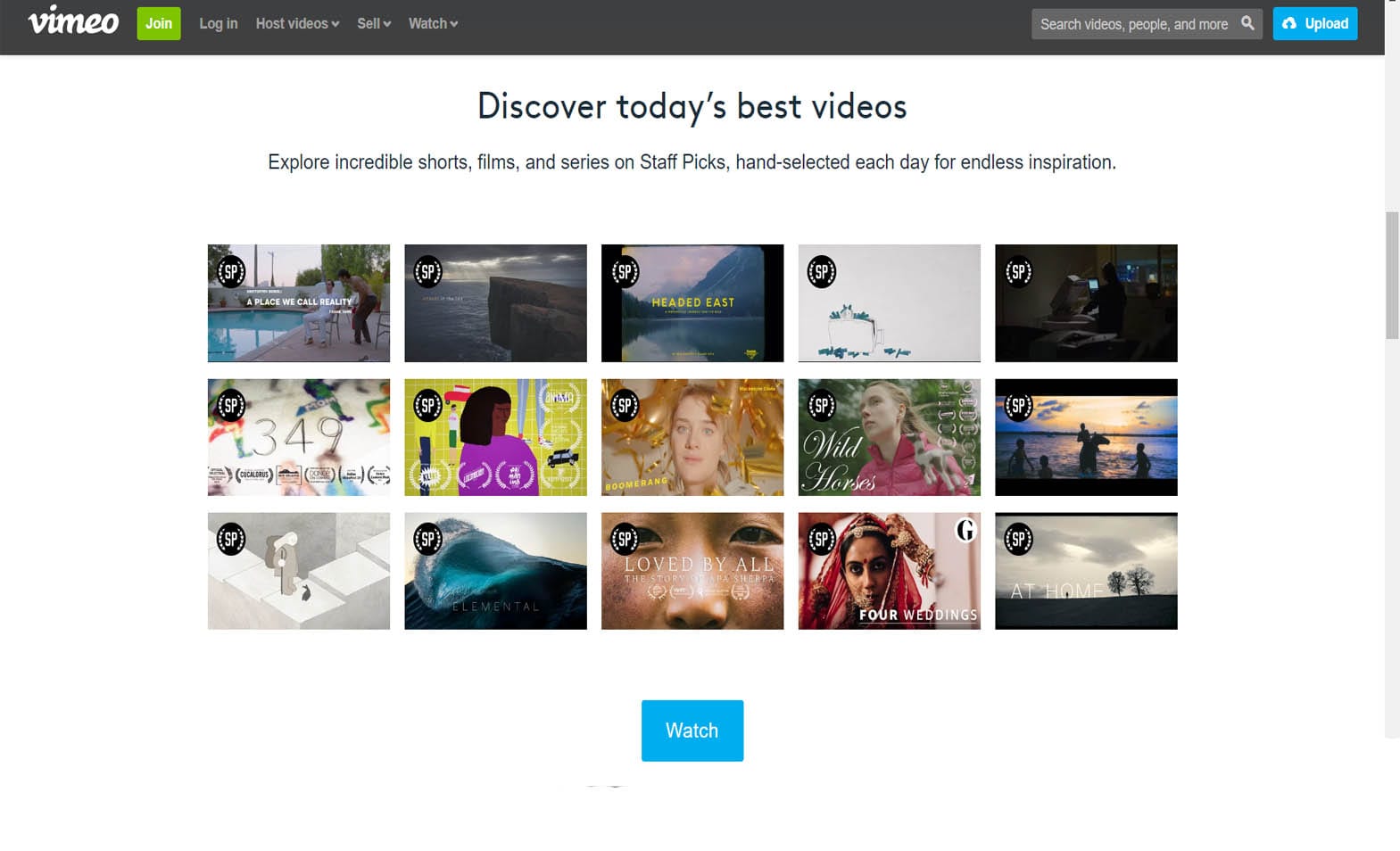 Another settled member in the family of online video websites is Vimeo. Vimeo is a virtual podium for both beginners and amateur content creators. Providing a strong platform for exciting content, the website has a significant number of subscribers. As per the statistics of 2017, the website welcomed about 873 million users across the world.
At some point of time, Vimeo was considered the best YouTube alternative for many genres but over the time due to its sporadic restrictions, it has become just another site like YouTube.
This website a spectacular platform is the fact that it allows the content creators to upload high quality of videos. It allows 4K ultra HD videos with HDR. What separates the website from the mainstream is that it is ad-free. Very few websites have this feature that captivates a user's attention.
However, there's a flip side to every coin. Though the aspects of Vimeo have always impressed the critics, the upload restriction is what disappoints the users the most.
Weekly upload limit of 500 MB and paid upload limit of 5GB are the major loopholes in the website. But considering the overall features, the website is a must for every crazy fan of binge watching and remains as one of the best YouTube alternatives.
Vimeo Best Features
Vimeo allows 4K ultra HD videos with HDR.
Completely ad-free.
---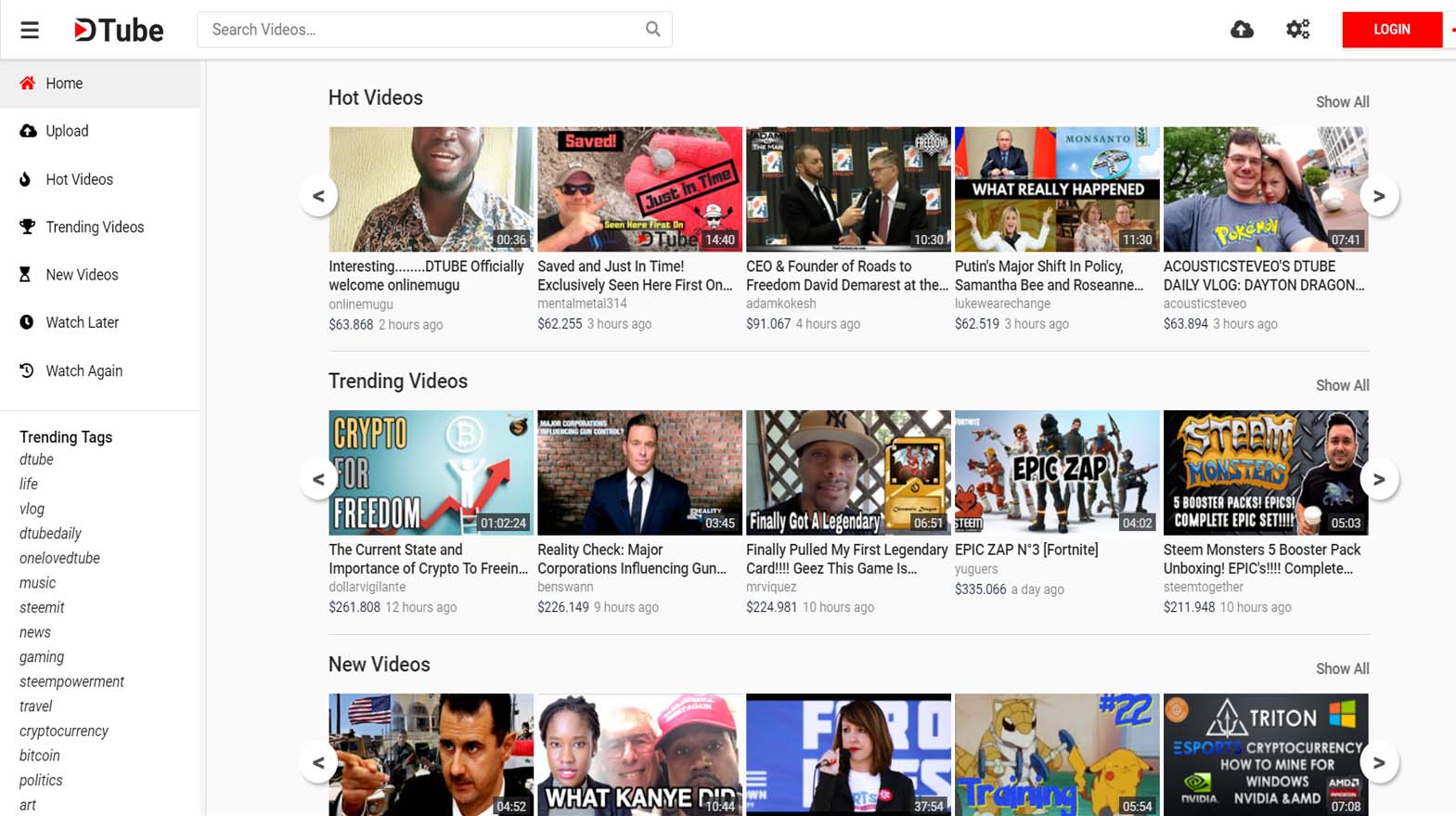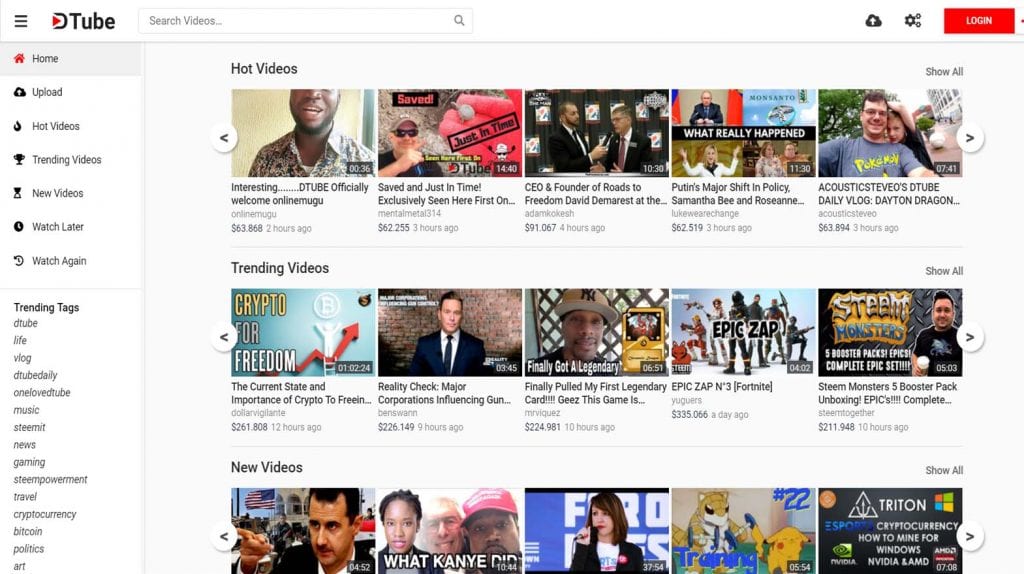 Having a similar interface to YouTube and Daily Motion, DTube is an emerging online video streaming website that can be said to be decent amongst the YouTube alternatives that are available around. 
The features of the website prove that it has been highly influenced by YouTube. It provides the feature of saving videos that can be watched anytime. Also, the feature of browsing by using trending tags allows the users to surf into the best content available on the website.
The most exciting feature is the 'ad-free' aspect of the website. Monotonous and prolonged advertisements spoil the strike a feeling of agitation and irritation all at once. However, if entertainment comes without interruption, it is worth watching.
Another exciting feature about this website is that it gives you a chance points in the form of crypto-currency when you upload videos. Even when the users comment on the videos, they might get lucky enough to earn some points.
Though the alternative is being mentioned at the end, it's one of the best substitutes to YouTube.
 DTube Best Features
Ability to save videos as watch later.
Completely ad-free.
Users can earn crypto-currency by uploading videos.
---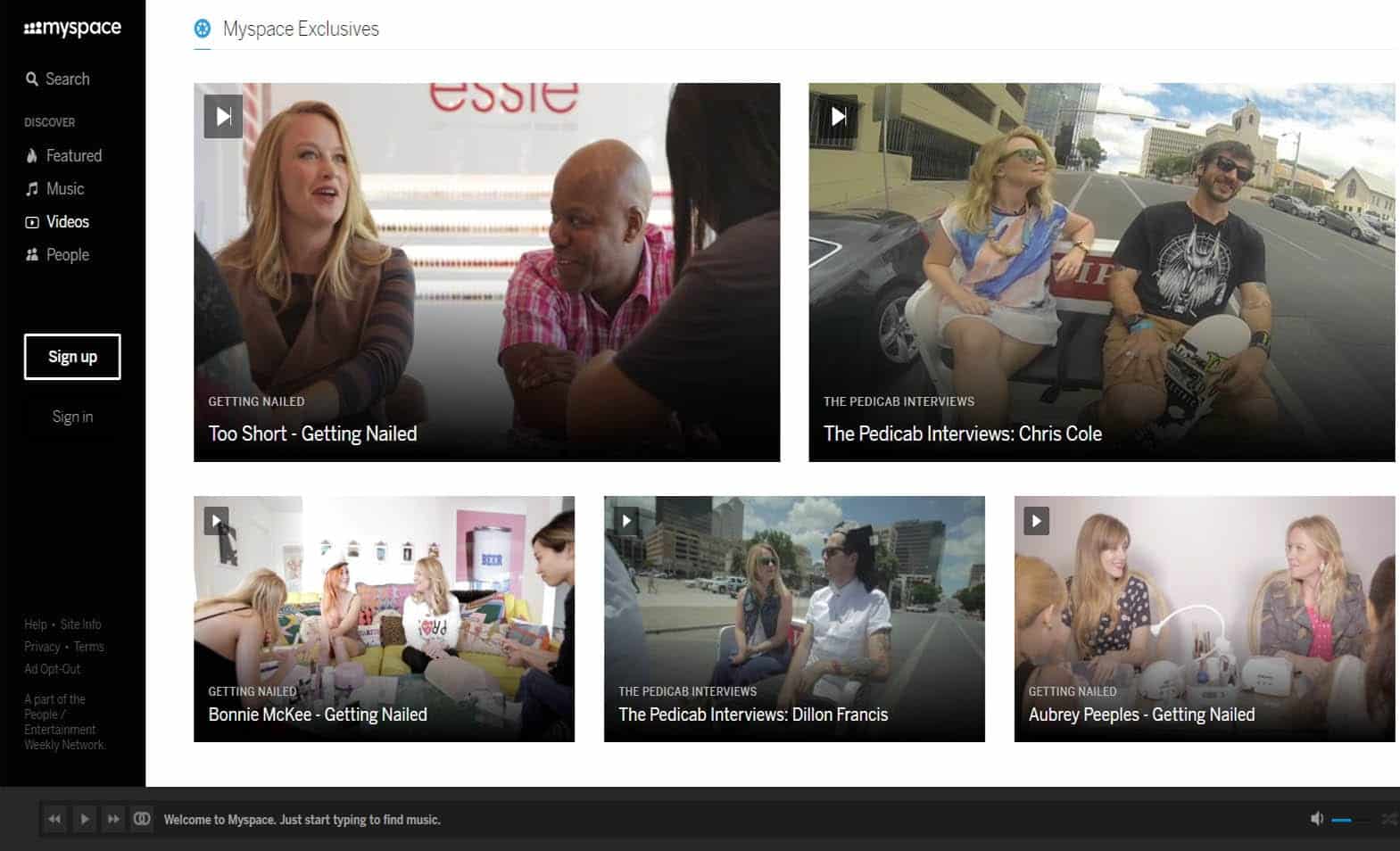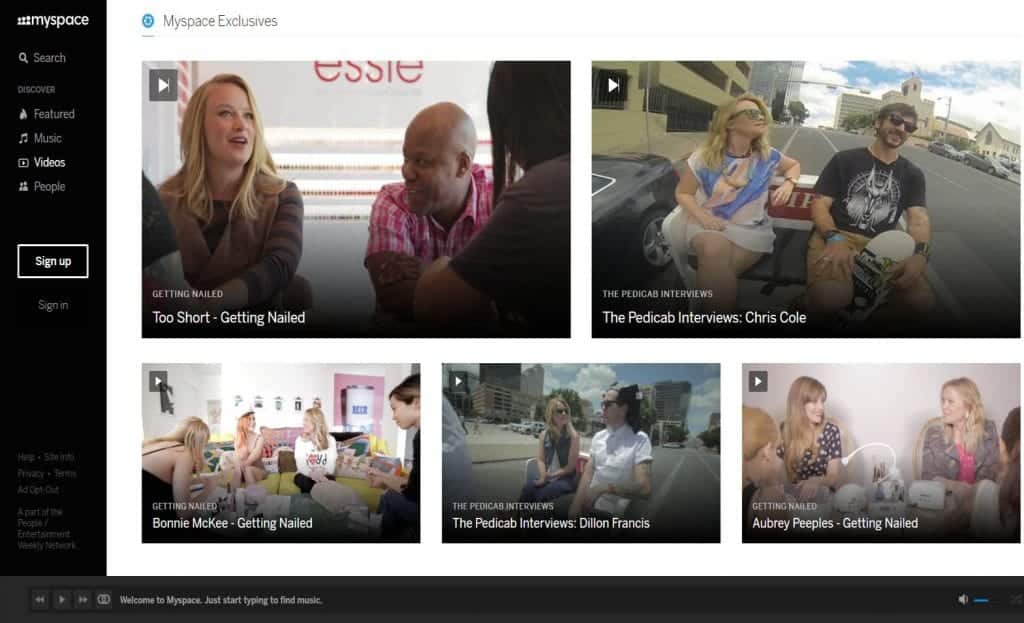 Has been the most popular social networking website during the phase of 2004-2010, MySpace is a diverse platform, providing scope for blogs, music videos, web series, interviews, personal profiles and much more.
Particularly, a social networking website, MySpace doesn't disappoint the spectators and matches up to their expectations by providing amazing video content. There have been gradual alterations in the website after the downfall in its popularity. The exciting part about MySpace that it is a combination of all the possible entertainment genres. The website even provides scope for gaming.
Despite impressive alterations in its framework, the website witnessed the downfall in its viewing audience and had approximately 50 million users in 2016.
Although, the popularity levels of the website might have declined, yet it can be considered as a satisfying alternative to YouTube.
MySpace Best Features
Massive collection of content from different genres.
Dedicated section for music.
---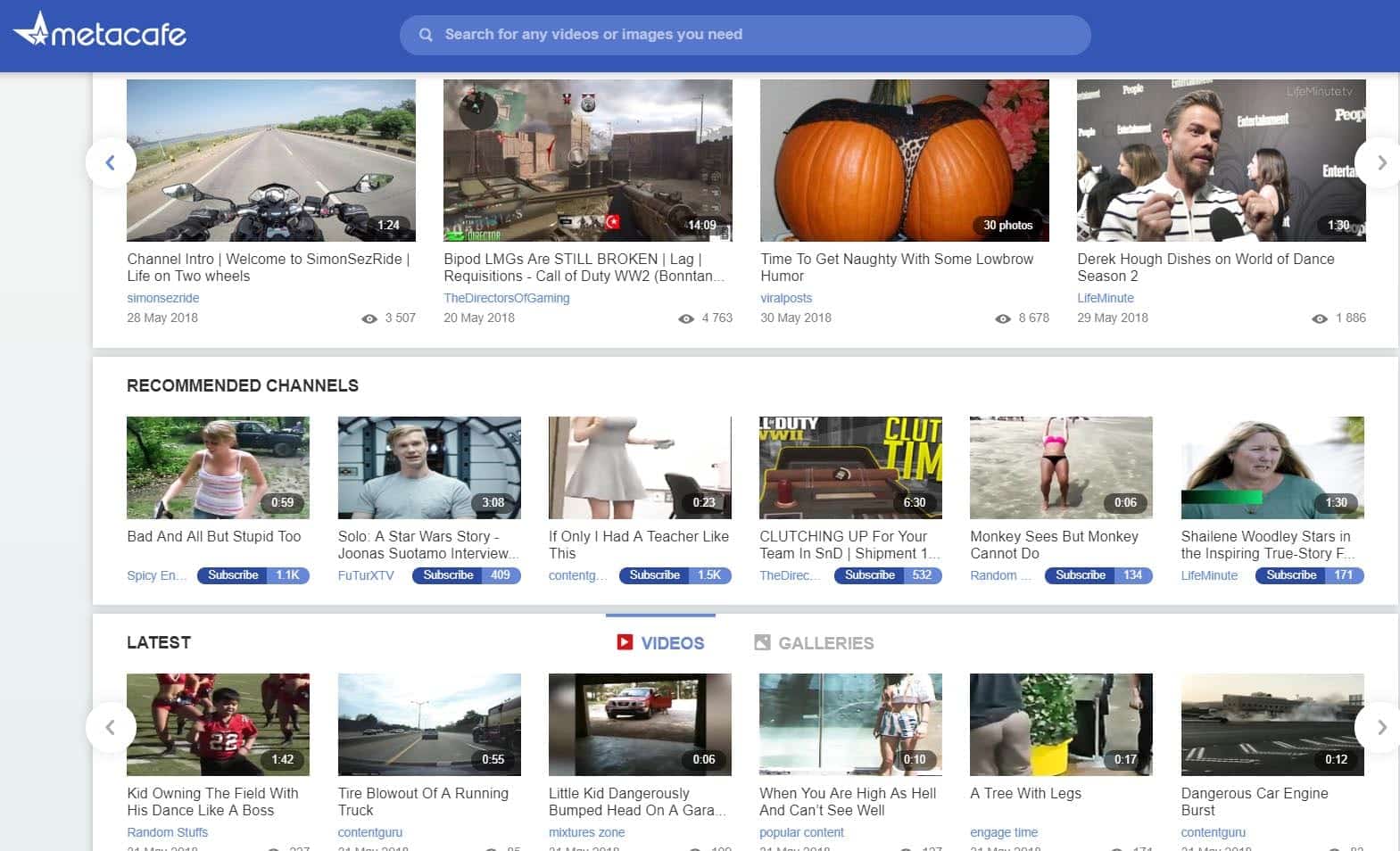 15 years old Metacafe precedes YouTube by 2 years and is one of the most primitive videos streaming sites on the web. Specialized in short videos, users can seek entertainment on Metacafe in various genres including movies, music, video games, TV, sports etc. In its initial years.
Metacafe was somewhat a similar to YouTube. However, with years, the websites was revamped and brought out as a type of short-video entertainment. It has helped unleash scope for major studio broadcasts and additional genres, as stated above, including cable TV.
The best part about this alternative is that it caters to entertainment needs and specializes in straightforward and to-the-point contents.
The website has a user population of about 40 million. Although, the website lacks professional content, for the fans of short videos for entertainment, Metacafe is the perfect substitute.
MetaCafe Best Features
An extensive collection of content.
Many different genres.
Reliable streaming speeds.
---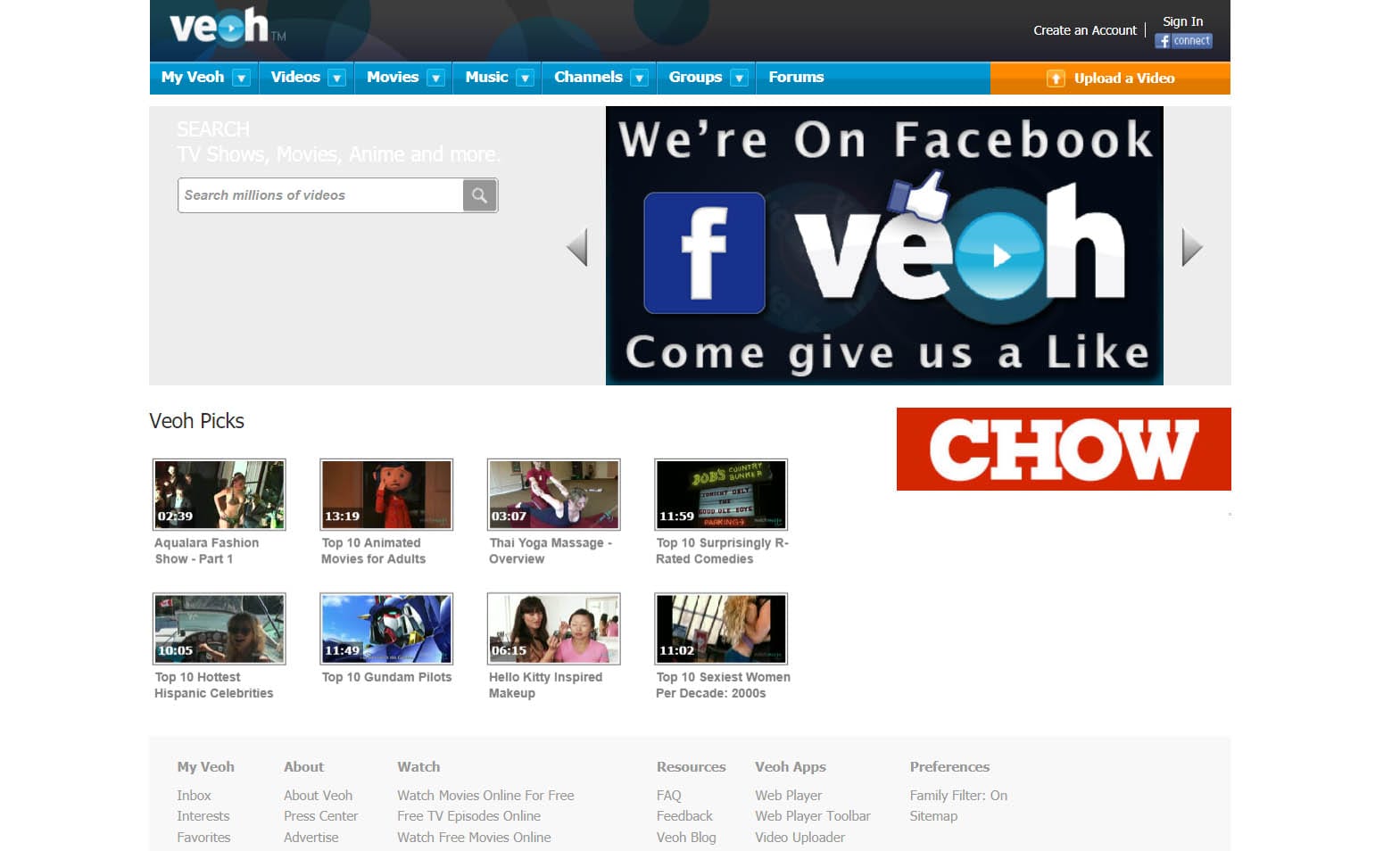 One of the few YouTube alternatives that caught my eye. If you're crazy about binge watching for hours, Veoh might be the perfect website for you. Providing a range of longer videos along with user-generated and personalized content, Veoh lets one watch and upload infinite limit of videos.
Possibly, a hybrid of a social networking and a video-streaming website, Veoh lets its users create groups and pursue direct messaging along with providing amazing content.
Another significant fact about Veoh is that it provides a software application, namely VEOHTV BETA. This software application enables its users to stream into remote-controllable watching of online videos.
However, one of the drawbacks is that the pre-requisite to stream into HD web content on this website is that one needs to install Veoh Web Player with their browser.
The pros of this website overpower the cons and hence, it can be exclaimed as a suitable substitute to YouTube.
Veoh Best Features
Personalized content.
Ability to create groups and share content.
---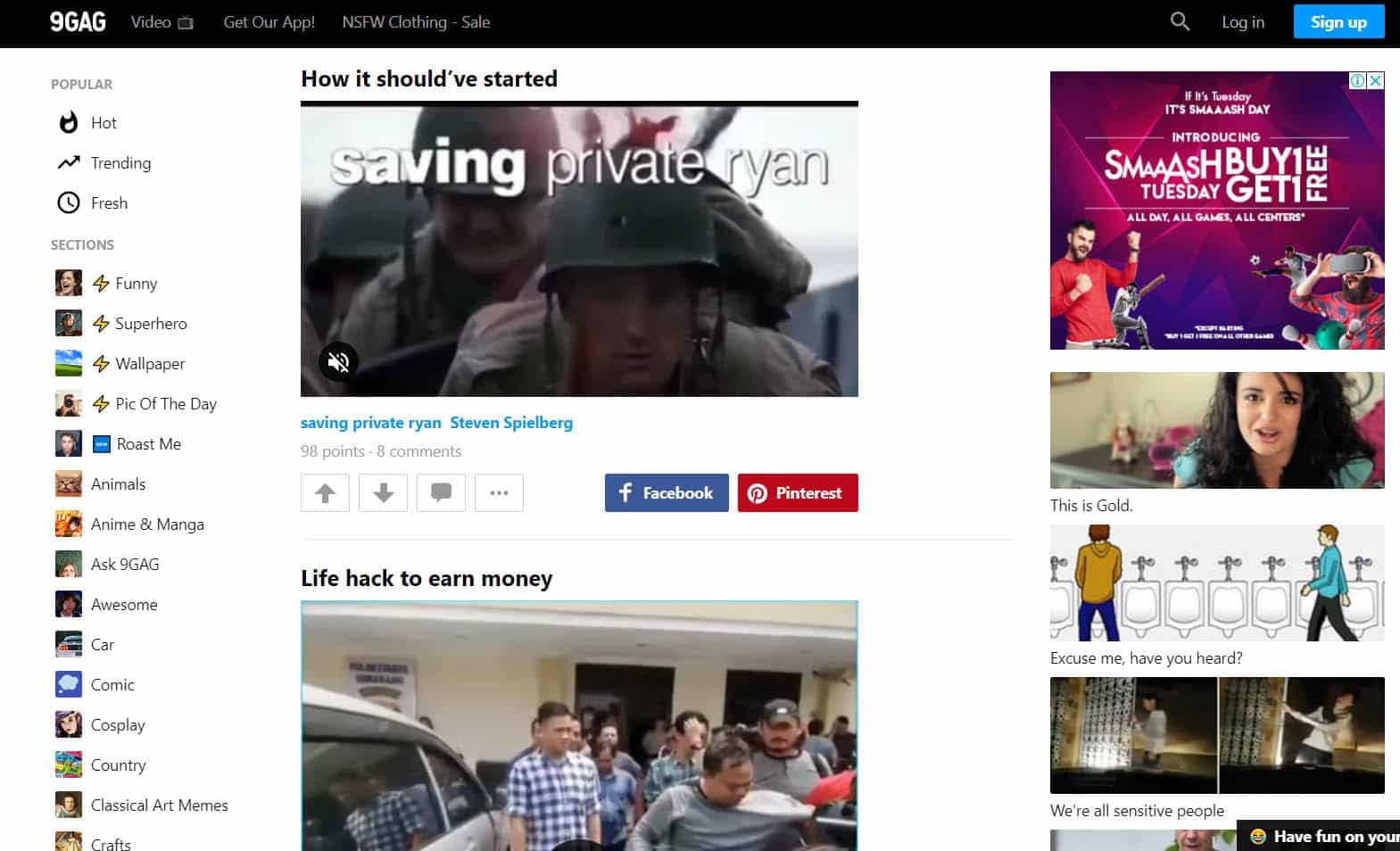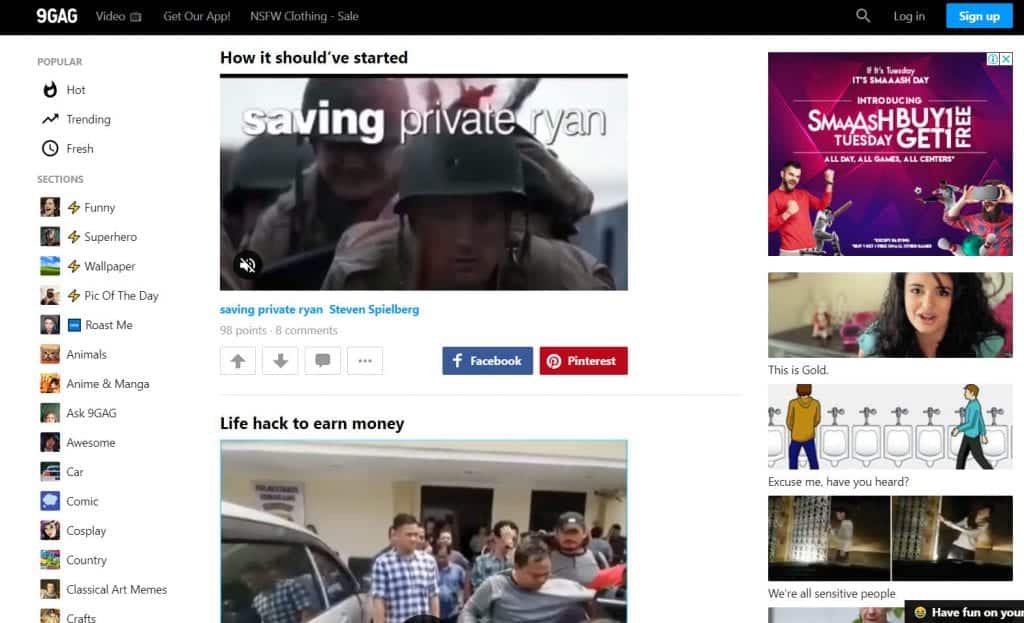 Being known in the world for the best memes on the web, 9GAG is a social media website and a platform that has been successful in pleasing its users since 2008.
The 9GAG TV has been popular among the users of social media. The company has been supplying an ultimate dose of entertainment both at social media platforms and its original website.
This ultimate stop for entertainment offers hilarious videos that would surely fulfill all your entertainment needs. As per the statistics of 2017, the website witnessed 223.35 million users streaming in for videos. Having a minimum number of cons, 9GAG is considered the best alternative to YouTube and has been popular especially among the adolescents.
9GAG TV Best Features
An enormous collection of entertainment content.
Good video quality.
---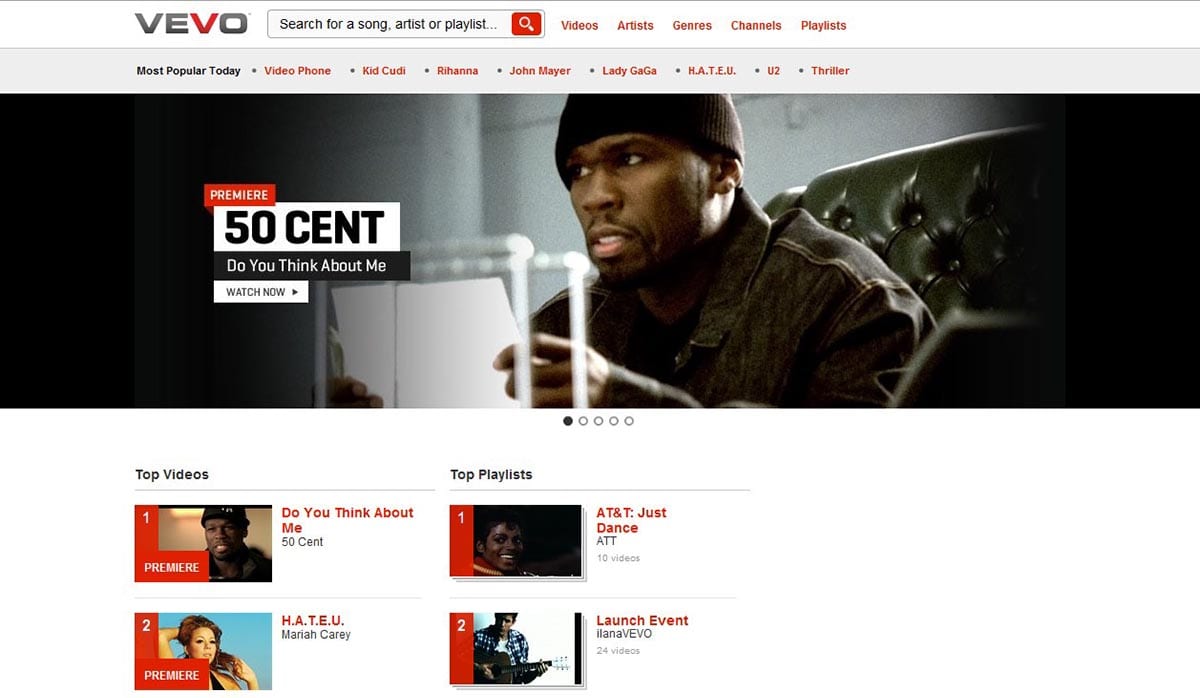 VEVO is the most suitable website for all the music lovers. It is not just another YouTube alternatives that you can snub. VEVO has been acquired by Google and tied up artist on YouTube, until recently when VEVO got hacked.
Also Check – VEVO Got Hacked and Despacito got Deleted
Designed specifically for the music content, VEVO offers a wide variety of music videos from two most popular music labels, SONY MUSIC ENTERTAINMENT and UNIVERSAL MUSIC GROUP.
Enhancing the music world with an exquisite range of music videos, VEVO allows the users to explore through featured playlists and enjoy the versatile criteria of music.
Although the entertainment boundaries of this website only let you explore the musical diversity, yet the high-quality and mesmerizing melodies don't let you feel the deficiencies. and it remains one of the best sites like youtube.
VEVO Best Features
Perfect service for music content.
Clean and simple UI.
---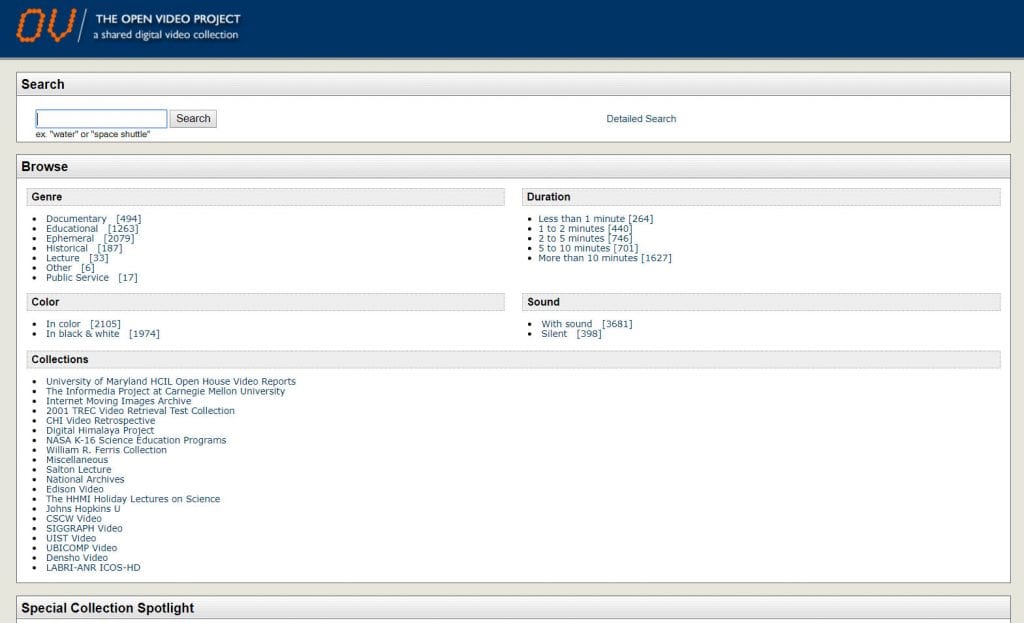 Not every time one stream into online videos, for leisure purposes. The primary motive of the Internet is to supply the beneficial and the work-required content. Hence, sometimes viewers surf YouTube for educational purposes too.
THE OPEN VIDEO PROJECT allows one to dive into the educational aspects in the form of videos. It is developed at the University of North Carolina, an institute of science and technology. This website is an informative and pedagogic platform that provides solution and information regarding serious concerns.
The university is currently researching and revamping the website to make it capable of easy browsing and inhibiting the qualities of being user-oriented and hopefully, it will offer features similar to YouTube in the coming years.
The Open Video Project Best Features
Good service for educational content.
Decent searching and exploring tools.
---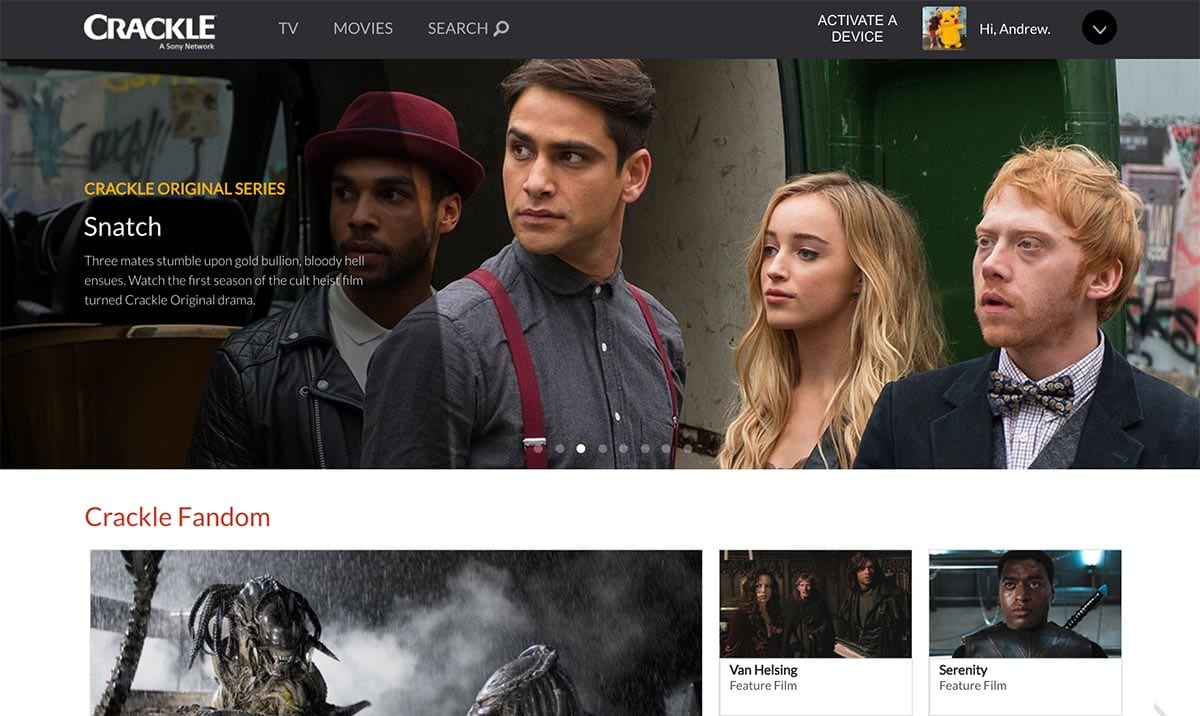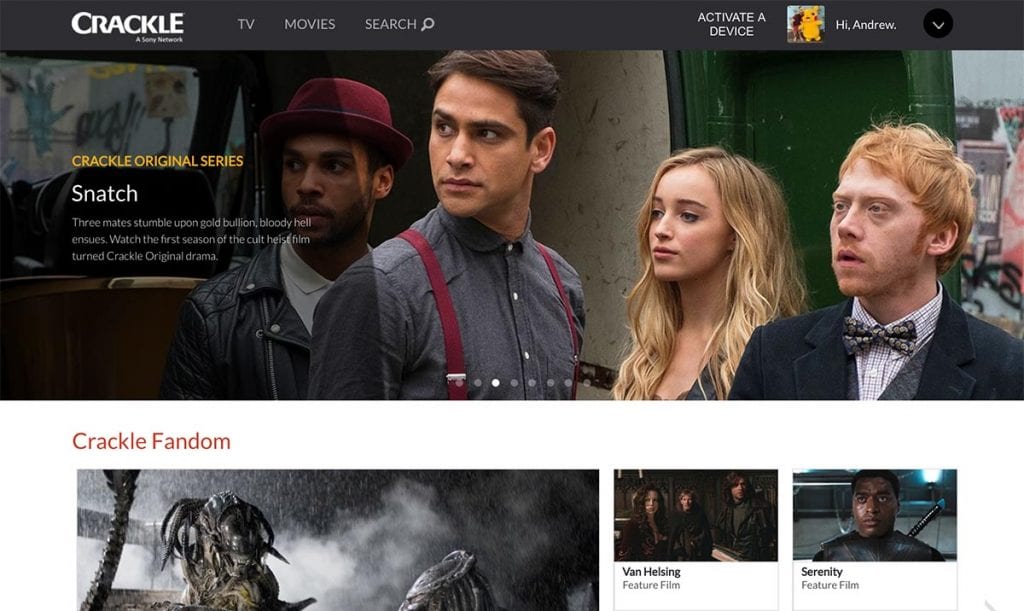 As suggested by its name, Crackle is an associated website of the Sony Entertainment Group. The website provides scope for original content as well as content from other established platforms.
The website caters to entertainment needs by providing amazing video content from various established production houses, including Columbia Pictures, Funimation Films, Tri-star pictures and many more. Providing an efficient entertainment library, Sony crackle is emerging as a competent source of entertainment and an evolving competition to YouTube.
Owned by a renowned group, Sony Crackle won't ever inculcate disappointment among the users. and acts like one of the best YouTube like sites.
Crackle Best Features
Searching and exploring content on crackle is fairly simple.
Crackle offers pleasing video quality and reliable streaming speeds.
---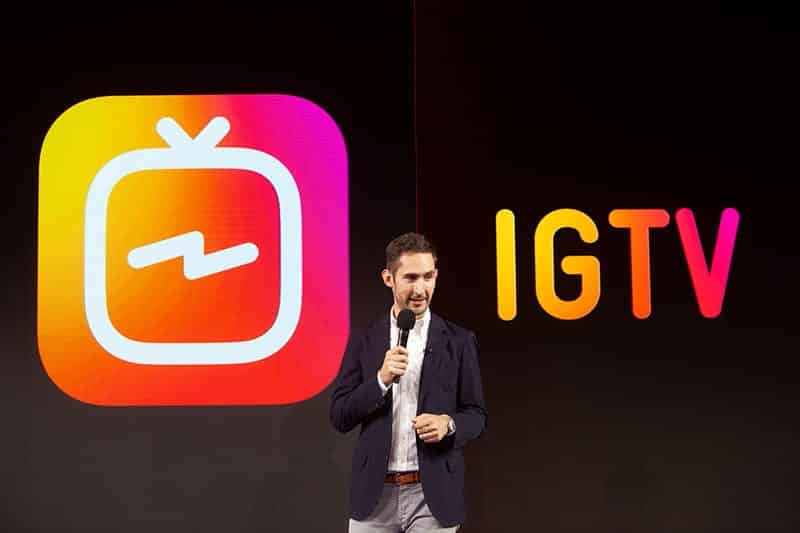 IGTV is a relatively new video service that is one of the best YouTube alternatives. This new service is introduced by Instagram as an attempt to increase the amount of video-based content on the platform.
Unlike other YouTube alternatives, a majority of content on IGTV is available in a vertical orientation. Users can simply follow their favorite creators and the popular section allows users to explore content.
IGTV is integrated with the Instagram application. That said if you want to upload IGTV videos than you have to download the IGTV application.
IGTV Best Features
Integrated with Instagram.
Vertical videos.
---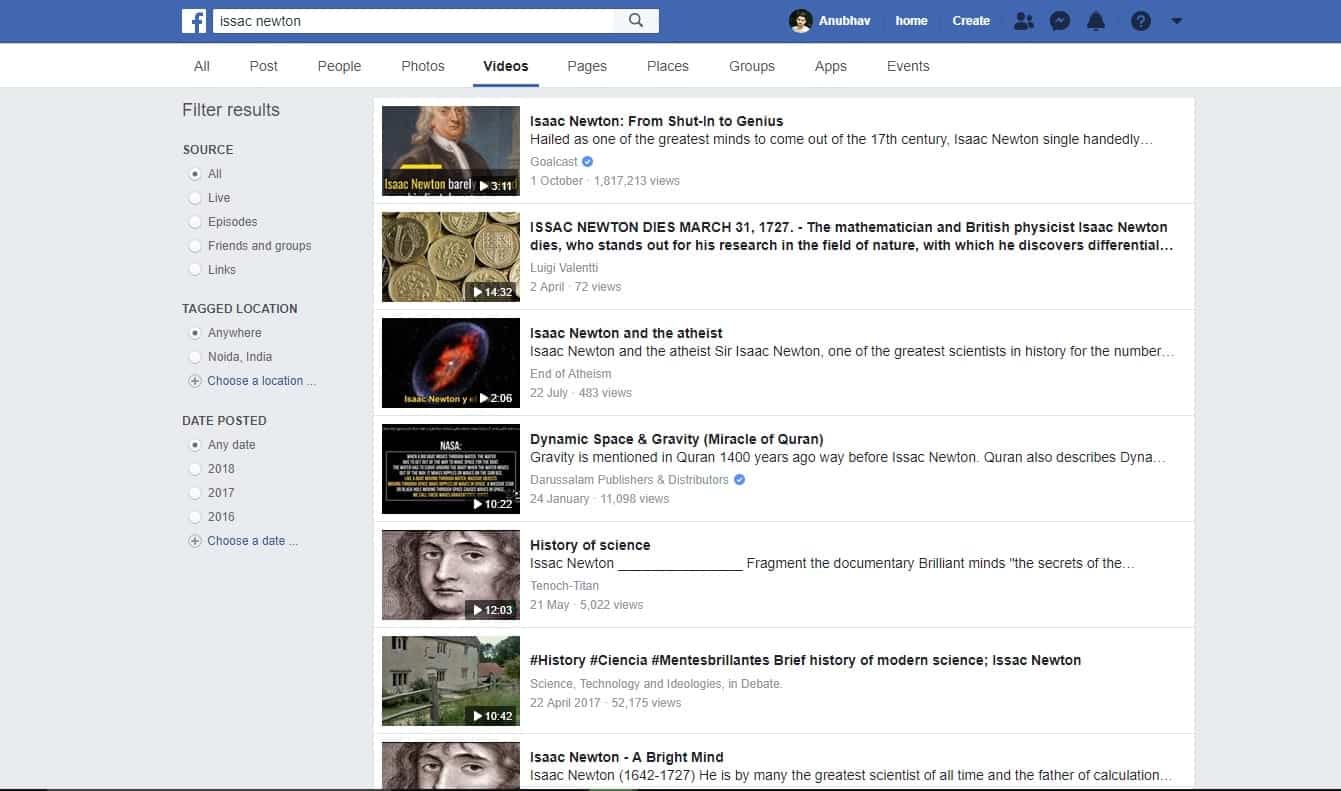 Yes, you read it right Facebook can be used to watch videos. In fact, the platform has a massive collection of videos and this popular social media service has a very well-developed video player.
So as to watch videos on Facebook, simply search a particular term like "Issac Newton" and select the videos section. Facebook will now display many videos related to Issac Newton.
In addition to that filters like source, location, and date posted to make it easier to search and explore more content. Overall, Facebook is one of the best Youtube alternatives.
Facebook Best Features
Well-developed video player
Reliable streaming speeds and good quality videos.
---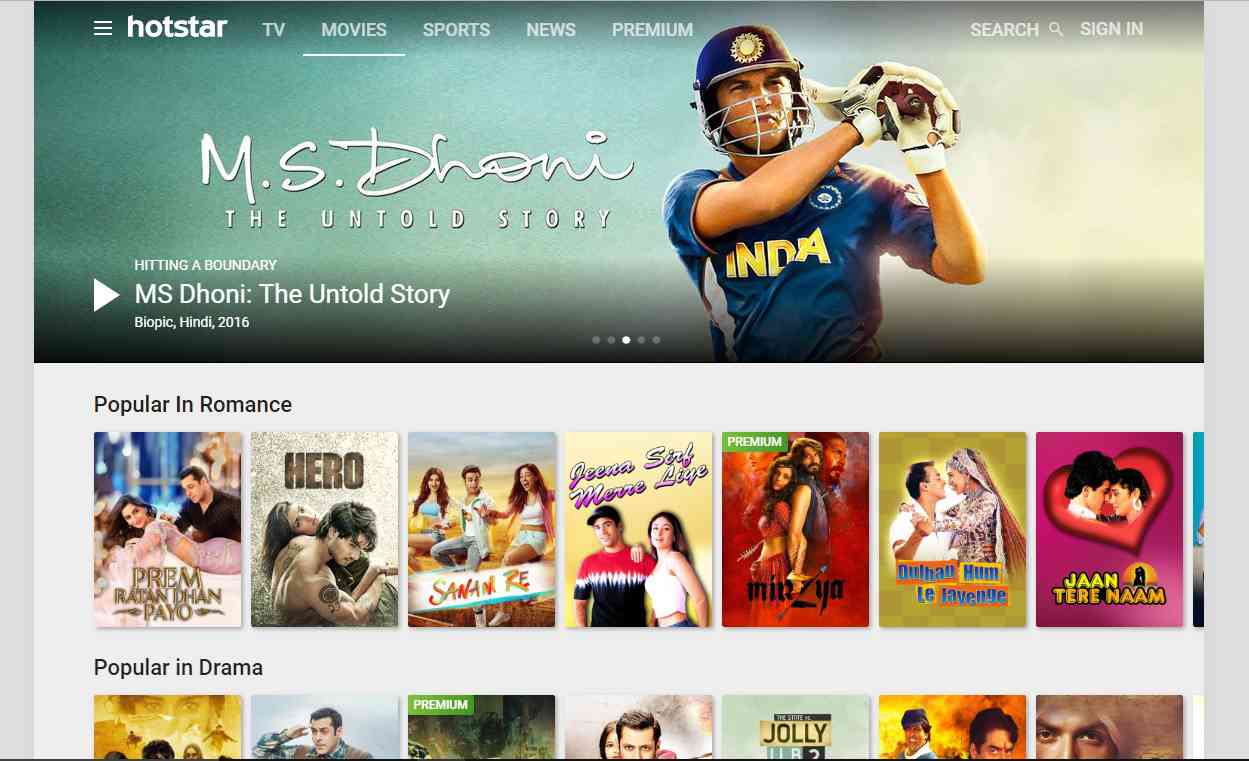 The next best YouTube alternative on the list is HotStar. This popular website can be used to watch movies, TV shows, sports events, and news as well. Unlike other websites on the list content on HotStar is available in around nine different languages.
There's no need for creating an account to watch content on HotStar. Furthermore, well-developed UI makes the website visually appealing and easy to navigate. Lastly, HotStar also has its native Android and iOS applications.
Best Features Yahoo View
Ability to stream live sports events.
Searching and exploring content on Hotstar is fairly simple.
---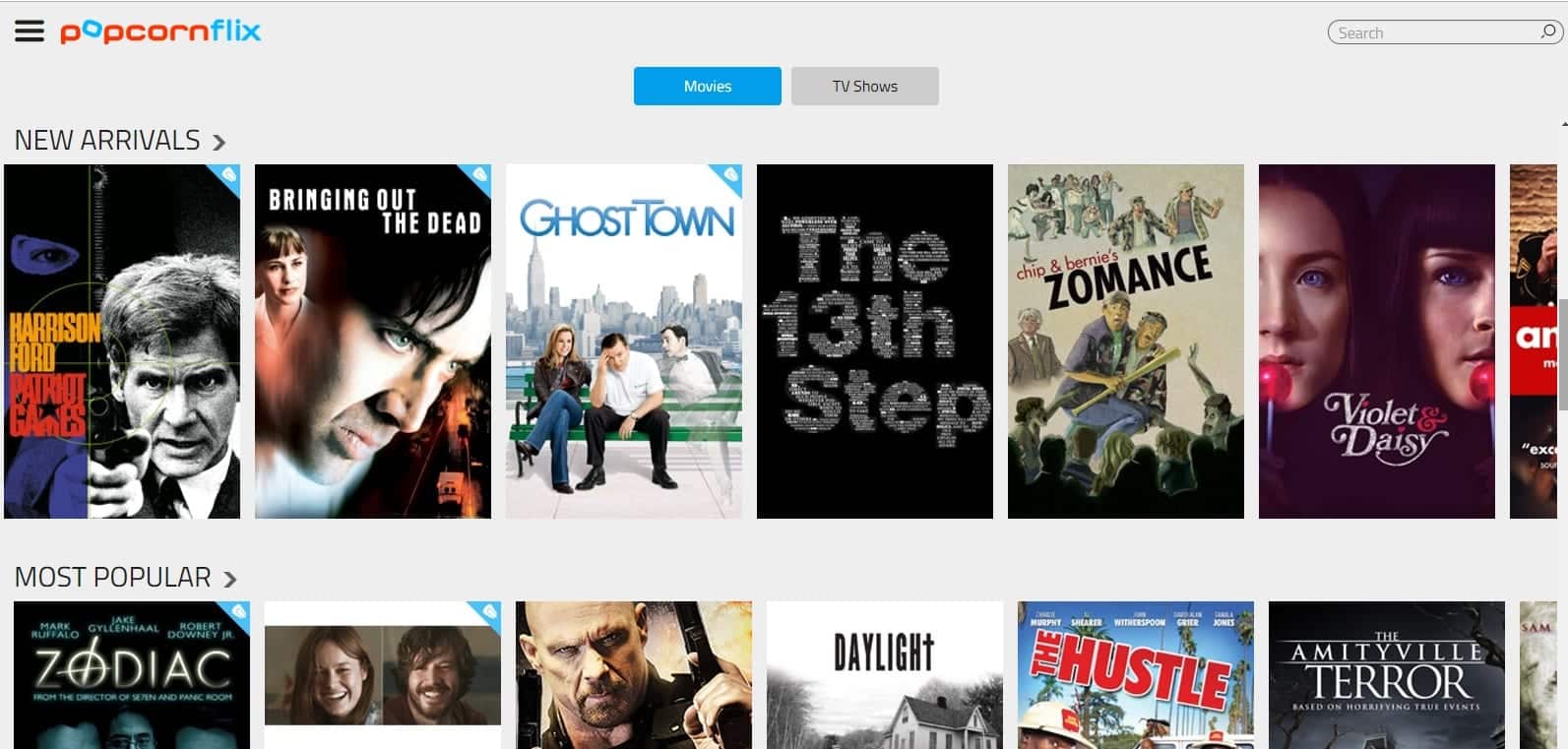 The next YouTube like site on the list is PopcornFlix. Well, PopcornFlix is a very well-known website that has an extensive collection of some old TV shows that were once aired via cable TV.
Popcornflix also has its native Android and iOS application using which you can continue watching videos where you left from. Overall, Popcornflix has a clean interface and well-categorized sections.
Similar to other YouTube alternatives on the list you can use Popcorn Flix as a reliable entertainment service.
PopcornFlix Best Features
Good collection of TV shows and movies.
Native Android and iOS applications.
---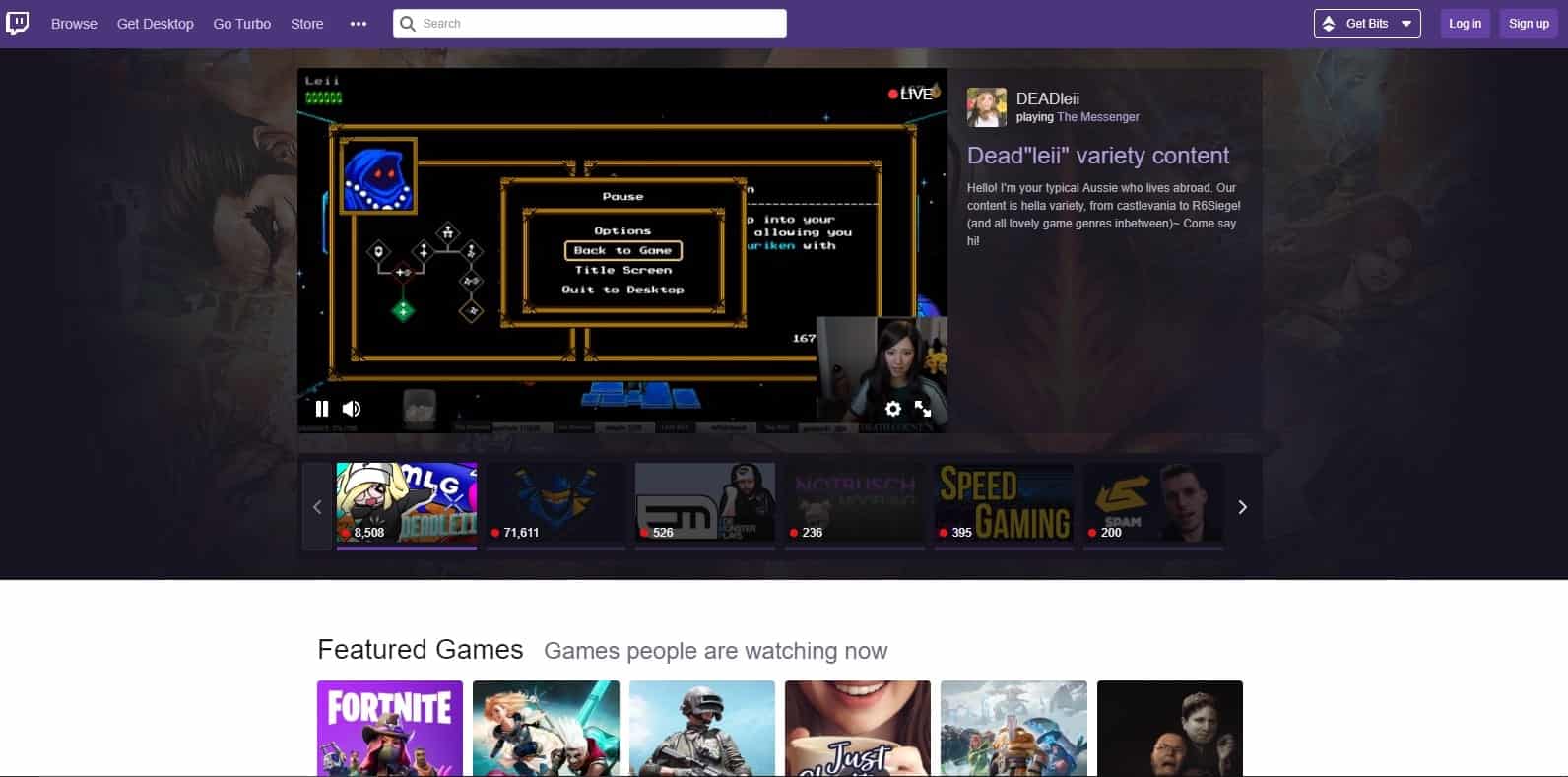 The last YouTube alternative on the list is Twitch. This streaming service is very popular among the gaming community throughout the world. Twitch allows users to 'live broadcast' their gameplay and save these live streams.
You won't find much entertaining content on Twitch, but if you are a gaming enthusiast then you may even prefer using Twitch over YouTube.
Twitch Best Features
Massive collection of gaming content.
Reliable live streaming tools.
---
What Is The Best Alternative To YouTube?
Some of the best alternatives to YouTube are Vimeo, Daily Motion, Hotstar, Vevo, and Twitch. You can use any of these content streaming services to watch on-demand videos.
---
CONCLUSION
The above compilation might have broken your stereotype of YouTube is the only and the best online video streaming website. Indeed, YouTube has won several hearts with its versatile features yet the other fascinating alternatives deserve some light. Its competitors might lack the scale of popularity, but when it comes to quality, all the above-mentioned YouTube alternatives are equally competent. Give them a try and experience various layers of entertainment.