Apple iOS 13 announced with dark mode, updated Apple apps, privacy features and more at WWDC 2019
Apple kickstarted its five-day annual Worldwide Developers Conference (WWDC) on Monday, June 3 at McEnery Convention Center in San Jose, California with announcements of all its next major operating system updates. The highlights were presented by Apple's senior vice president of software engineering, Craig Federighi at WWDC 2019.
The major announcement was definitely the next big release of the iOS 13 operating system for the iPhone. iOS 13 comes with numerous new features such as a Dark Mode, redesigned versions of key apps including Reminders, Health and Apple Books, New Image Editing Tools, Apple ID authentication and more.
Let's have a detailed look at the major features that are coming to iPhones with iOS 13:
Dark Mode
Dark Mode, one of the most anticipated features, that was first showcased in last year's macOS Mojave, is now making its way to the mobile OS. The new system-wide color scheme will be applied to all of Apple's first-party apps that will sport a darker theme including notifications and the dock.
Besides saving battery, it will make viewing experience easy for the users by dimming the background color from white to dark black. If a third-party app is designed strictly adhering to Apple's guidelines, then such apps too would support Dark Mode and implement the changes requested by the user.
Reminders app
Besides an improved interface for Reminders, it will feature new filtering options like "Today," "Scheduled," "Flagged," and "All." Further, it will allow users to type a reminder and the app will automatically know when and where to remind them. The user can tag contacts and be reminded when they open up their conversation thread in Messages.
Photos app
With iOS 13, Apple is adding new improvements to the Photos app. It will use on-device Machine Learning (ML) to organize images into different groups and offer yearly or monthly highlights of users' photos.
Camera and image editing tools
The updated Portrait lighting mode is set to bring new effects that enable adjusting the intensity of lighting effects. "With iOS 13, Portrait Lighting adjustments can be made right in the Camera app to virtually move the light closer to sharpen eyes and brighten and smooth facial features or push the light farther away to create a subtle, refined look. A new High-Key Mono effect creates a beautiful, monochromatic look for Portrait mode photos," Apple said in a statement.
Further, image editing in iOS 13 will use gestures to make it easier to edit photos and will offer additional abilities like rotate, crop or apply filters to a video.
"Photo editing is more comprehensive and intuitive with new tools that are easier to apply, adjust and review at a glance," Apple said in a statement.
Apple ID authentication
Apple is introducing a new "Sign in with Apple" feature that will allow users to login into different apps and websites with an Apple ID instead of depending on similar sign-in options from Facebook and Google. It will give users an option to share your email with the app vendor or not. Further, in places where Apple ID authentication is not available, Apple will allow users to generate a unique random email address for signing into different apps and services. In other words, it will make a fake email address for the user, which can shut down easily as and when the user wants.
Performance upgrades
With iOS 13, new application downloads from the App Store will make downloads 50 percent smaller and updates 60 percent smaller. This will also increase the application launch times twice as fast in iOS 13 and the Face ID system will unlock phones 30% faster.
Apple Maps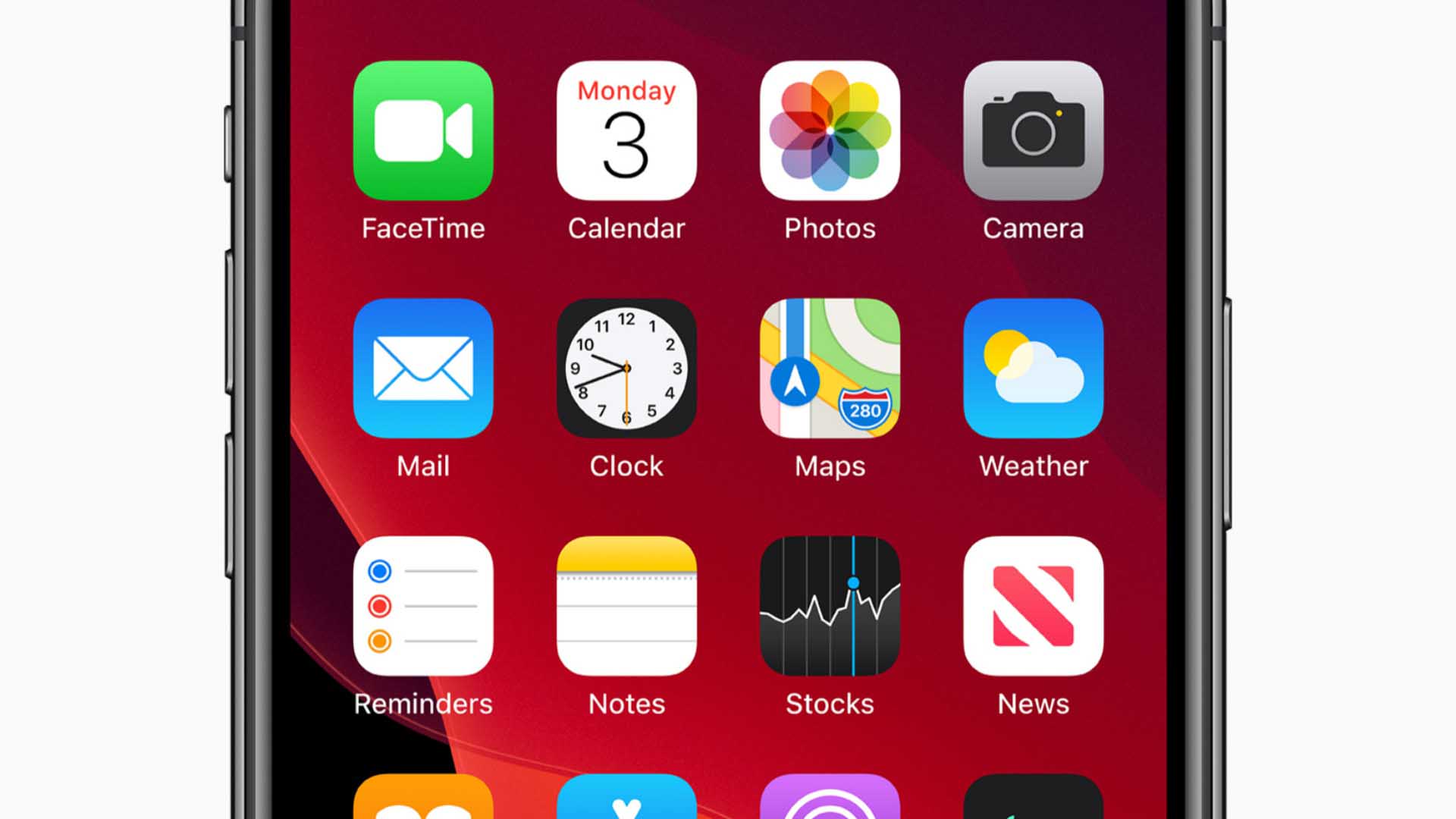 Starting with iOS 13, Apple Maps will include granular street and place data that Apple says it collected with street and aerial footage. It is similar to Street View-like Look Around feature found in its rival's Google Maps that allows to view a 3D image of the area. Further, Junction View for China and real-time transit are also included.
Privacy Focus
Apple also announced some new privacy features, such as it will give users the option to limit the number of times an app can follow their locations, and the user will get tracking alerts. The company is also putting restrictions on apps to prevent tracking through Bluetooth and Wi-Fi signals.
Messages and Memoji stickers
iOS 13 users will be able to create a Memoji or Animoji and username for iMessages on iOS 13. Users now share a picture of themselves just like in WhatsApp and Facebook Messenger, which will show up when they message someone depending on whether the user wants to share it or not. Further, a new Memoji sticker pack that is automatically created from a user's avatar will be placed alongside emojis in the keyboard app.
Other features
Apple is adding a new swiping keyboard feature 'QuickPath' that will allow users to swipe across letters to type, instead of tapping individual letters.
It has also introduced other new features such as Siri Shortcuts app with new 'Suggested Automations', enhanced CarPlay with a new dashboard that plays with third-party apps such as Pandora and Waze, ability to completely control iOS devices just with user's voice. Further, apps such as Notes, Files, Health are getting new features as well. Additionally, iOS will now support external files on USB drives, SD cards or even hard drives to import into the Files app.
The upcoming iOS 13 will be made available to iPhone devices starting with the iPhone 6S. However, the public beta versions of iOS 13 will reach iOS users starting later this month.
Also read- Apple launches Mac Pro with modular design and 1.5TB RAM