Since it's launch in 2018, PUBG Mobile has always been in news either due to the new features or the troubles caused by it. Well, the 8th season of PUBG Mobile will end soon and some of the new features in the 9th season have been leaked.
In fact, the beta updates of PUBG Mobile have been released for the Chinese version. So here's everything that we may see in the upcoming PUBG Mobile update.
RELATED: PUBG Mobile Lite Launched In India [Free Download Link]
---
New Vehicles In PUBG Mobile
One of the most interesting thing in the upcoming PUBG Mobile update is the addition of new aerial vehicles. Tencent Games will introduce aerial combat in the popular battle royale game with a helicopter. The new helicopter in PUBG Mobile is similar to the real-life Boeing AH-6 Light Helicopter.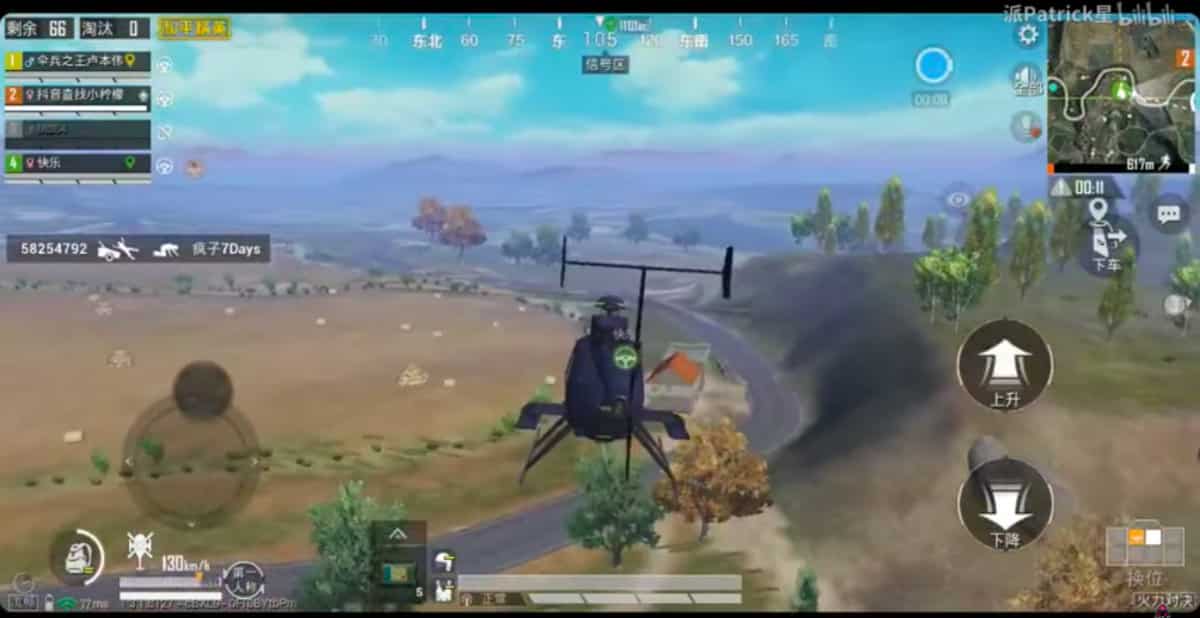 This helicopter is located on a helipad on top of School in Erangel. As mentioned earlier, this helicopter is only visible in the Chinese build of PUBG Mobile.
In addition to helicopter, a new BRDM combat ground vehicle will also be included in the upcoming PUBG Mobile update. This vehicle is available in PUBG PC but now it's coming to PUBG Mobile. As the name of this vehicle suggests it's extremely durable against gunfire and explosions. Lastly, it can be used to travel both on land and water.
---
New Weapons In PUBG Mobile
As you might have guessed, the person who gets a helicopter first will have a definite advantage over other players. Fortunately, that's not true as some new weapons will be introduced to counter the attacks from the helicopter.
A homing missile launcher will also be introduced in the upcoming update. This missile launcher will allow players on the ground to strike the helicopter and bring it down to the ground. Furthermore, the new grenade launcher will help players in attacking durable BRDM vehicles.
Related- PUBG PC Download
As of now, these updates are limited to the Chinese build of PUBG Mobile but the global launch is expected soon.