Photoshop is one of the most trustworthy programs for photo manipulation, editing, artwork creation, and graphic designing. That said, Photoshop is an expensive program, and buying it might be difficult for hobbyists or beginner photographers.
Fortunately, there are many free alternatives to Photoshop, and GIMP is one among them.
In this article, we have compared Photoshop and GIMP, and hopefully, by the end of this article, you will be able to decide which program suits you the best.
---
ALSO READ: 10 Best Alternatives To Photoshop
---
What Is The Difference Between Photoshop And GIMP?
The primary difference between Photoshop and GIMP is pricing. You can get Photoshop by paying $10 every month for the Creative Cloud subscription.
This subscription will also give you access to Adobe Lightroom, Adobe Camera RAW, and 20 gigabytes of cloud storage.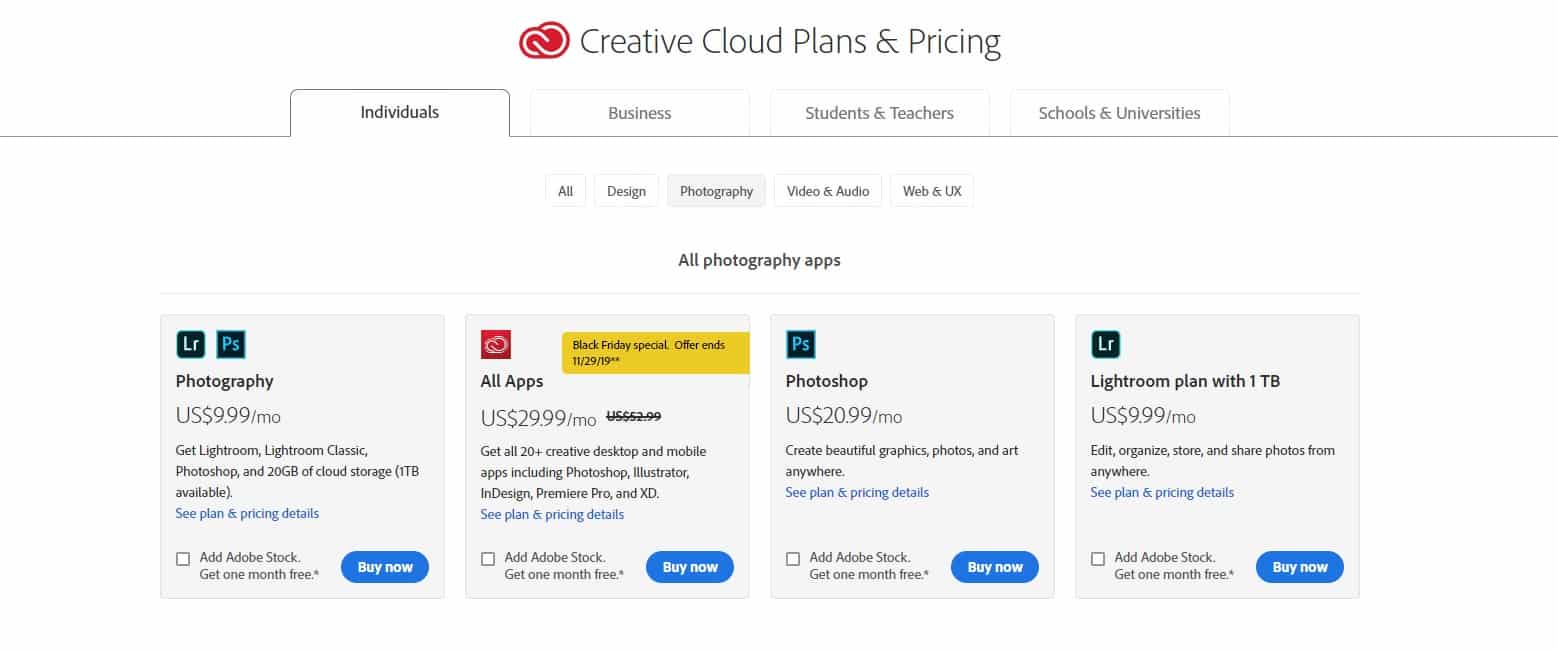 On the other hand, GIMP is an open-source program, and it's completely free to use. Furthermore, you can even import and process RAW images on GIMP using a free plug-in.
Consequently, if you haven't seen any monetary profits in your photography career, then GIMP should be your photo-editor of choice.
In addition to pricing, there are many other differences between Photoshop and GIMP that are worth considering.
Both of these programs have certain shortcomings and unique features. So here's a detailed comparison between Photoshop and GIMP to help you understand which one is better to serve your purpose and use.
---
GIMP Vs Photoshop; Which one is better?
1. Features
Photoshop has been in existence for more than a decade now. Over the years, Adobe has improved many legacy features and even added advanced features for professional users.
Photoshop offers many multi-purpose tools like spot-healing tools, masking tools, brush tools, transformation tools, and much more.
Photoshop is no more limited to retouching or editing photos. Using Photoshop, you can create artworks and vectors from scratch. Undoubtedly, Photoshop outperforms GIMP as far as the feature set is concerned.
Using Photoshop, you can easily save your edits as a PSD file. A PSD file contains layers, masks, color areas, transparency, spot colors, channels, selections, text, and much more.
GIMP doesn't boast advanced photo-editing tools, but it does have everything that's needed for basic and mid-level edits.
GIMP is perfect for quick editing needs like resizing, cropping, rotating, adding text to images, and much more. Furthermore, it even has some professional features like layers support, curves, and filters.
As mentioned above, GIMP is an open-source program. Consequently, you can install several plugins to enhance the feature of GIMP.
Additionally, you can even customize the interface of GIMP as per your preference. However, to do so, you should have some basic knowledge of coding. GIMP can easily open, edit, and save Photoshop's PSD files. That said, Photoshop doesn't support XCF files.
---
2. System Requirements
Photoshop is a professional photo-editing software, and it can only be installed on more than 16 bits operating systems.
In addition to that, Photoshop requires more than 1GB of storage for its installation, and it also eats up a considerable amount of RAM for its proper functioning. Consequently, Photoshop is a heavy program.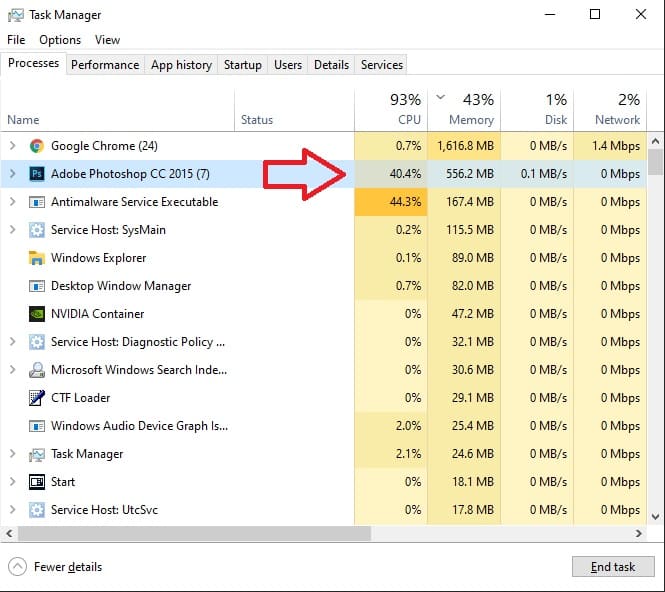 On the other hand, GIMP can be installed on 8 bits operating system. In fact, GIMP is integrated with most Linux OS. Additionally, GIMP is around 20x smaller than Photoshop.
If you own or use a low-powered computer system, then GIMP might be the best photo-editing software for you. GIMP will offer a lag-free experience, and you can run it on a wide variety of operating systems.
So if you feel frustrated by the slow-performance of Photoshop on your laptop or PC, then it's time to switch to GIMP.
---
3. Compatibility With Other Software
Both Photoshop and GIMP are standalone programs. That said, Photoshop is a part of Adobe's Creative Cloud suite of applications.
So if in addition to editing photos your work revolves around video-editing, graphic designing, VFX creation then Photoshop should be your photo-editor of choice.
Adobe Dynamic Link allows programs like Photoshop, Premiere Pro, After Effects, Lightroom, and others to interact with each other. You can instantly switch between these programs and use your edits to create content.
On the other hand, GIMP is a completely standalone program. GIMP cannot communicate with any other program.
As conclusion, if you are very well-adapted to the Creative Cloud apps, then switching to GIMP might not be worthy for you.
Lastly, Photoshop also has it's native Android and iOS smartphone applications.
---
4. User Interface And Ease Of Use
The user interface of these two photo-editing programs is quite complex. Both of them have a plethora of buttons, windows, toolbars, and menus.
Well, getting used to the UI of either program will definitely take some time. As you become familiar with the layout your workflow will automatically improve.
Unlike Photoshop, GIMP allows users to move around and customize the UI as per their preference which makes it a bit easier to use and a better choice for beginners.
Like anything else in this world, it takes time to master both Photoshop and GIMP. Fortunately, there's a humungous collection of both paid and free tutorials for these two photo editing programs. You can easily learn them and enhance your photo-editing skills.
---
5. Plugins And Upgrades
The feature-set and usability of both Photoshop and GIMP can be extended by installing third-party plugins. You can effortlessly find both paid and free Plugins for these programs on the internet.
As far as upgrades are concerned, Adobe releases a new version of Photoshop on a yearly basis. If you have the creative cloud subscription then these updates are completely free else you have to pay for them.
Adobe is also praised for offering great customer service.
Well, GIMP is also upgraded on a regular basis but these updates don't offer drastic improvements.
---
Is the Gimp safe to download?
GIMP is a free and open-source image editor and is completely safe to download if downloaded from a proper verified place.
We advise readers to download GIMP and Photoshop from its official website only. You can find the download links below.
Downloads-
---
Conclusion
The Photoshop Vs GIMP conversation could continue forever. However, you can make a choice based on the five parameters that are mentioned in this article.
Do let us know your favorite photo-editing software of choice in the comments section below.