Cyberpunk 2077 is one of the highly anticipated games of 2020. This futuristic role-playing title is developed and published by CD Projekt. Up until now, Cyberpunk 2077 was scheduled to be released for Microsoft Windows, PlayStation 4, Stadia, and Xbox One.
However, Nvidia has recently announced that the game will be available on its cloud gaming platform GeForce Now and that too from day 1 of the game's launch.
RELATED: Nvidia announces its Studio line of laptops to compete with MacBook Pro
---
What Is Nvidia GeForce Now?
GeForce Now is a cloud gaming service that was launched by Nvidia in 2015. Using Nvidia's GeForce Now users can rent access to a virtual computer, where they can install their existing PC games from existing digital distribution platforms, and play them remotely.
Since it's a cloud gaming service the hardware configuration of your computing device hardly matters. You can use GeForce Now on Windows or macOS computers, Android devices, or Nvidia's Shield TV.
---
Cyberpunk 2077 On Nvidia GeForce Now
Earlier, Cyberpunk 2077 was expected to be launched on 16 April 2020. That said, CD Projekt Red postponed the launch date to the 17th of September. Nvidia has announced that GeForce Now members can now pre-purchase CD Projekt Red's upcoming title through Steam. Furthermore, these members will be able to stream the game on the launch date.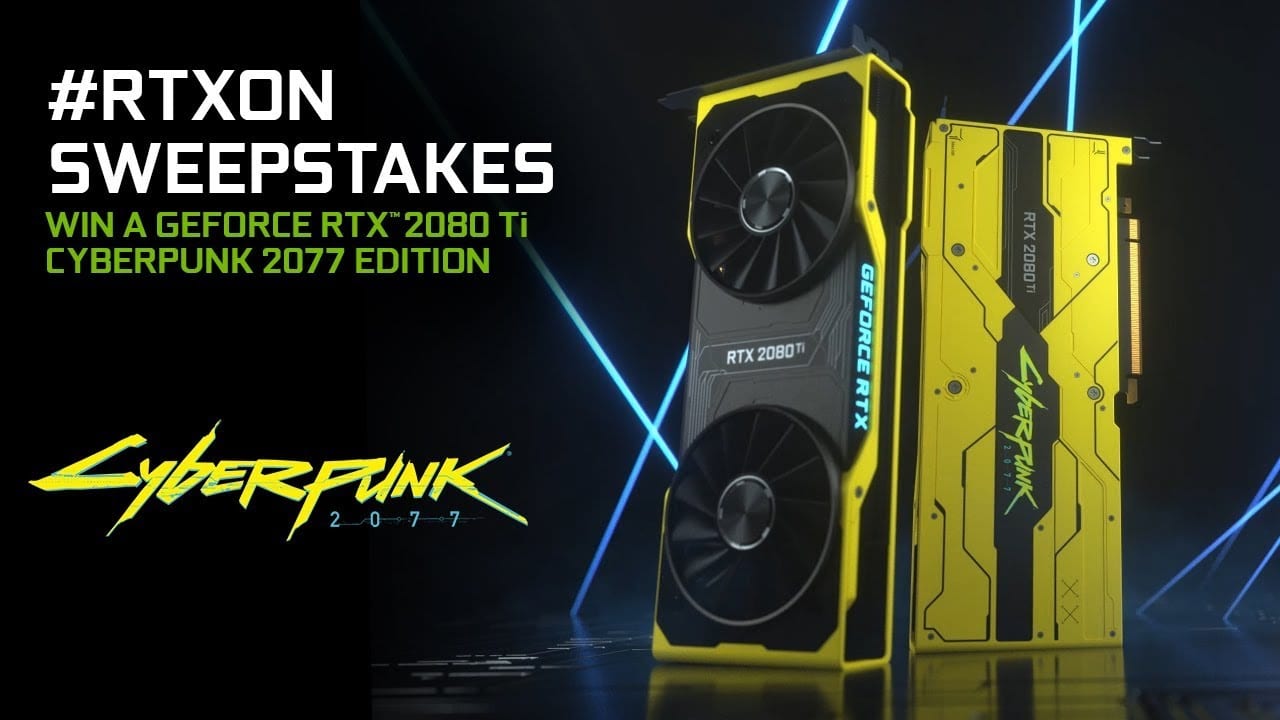 Nvidia further stared that,
"There was a ton of excitement over the incredibly limited GeForce RTX 2080Ti Cyberpunk Edition. And today, we can share some more great news, this time for GeForce NOW gamers. Cyberpunk 2077 will be available on GeForce NOW the day it's released! GeForce NOW members will be able to grab their copy on Steam and play the game the moment it's available. GeForce NOW Founders members can explore the streets of Night City with RTX ON, fully optimized and instantly available, even on a Mac laptop. We're thrilled to work with CD PROJEKT RED to bring its eagerly-anticipated game to GeForce NOW. And while you wait, be sure to check out CDPR's critically acclaimed Witcher series, also available to play through GeForce NOW. We're PC gamers too, so we'll be right there with you playing Cyberpunk on Day One."
In addition to Nvidia GeForce Now, CyberPunk 2077 will also be available on Googles' cloud gaming service, Stadia.
According to Nvidia, GeForce Now members can experience potentially better graphics when they play Cyberpunk 2077. This claim by Nvidia is backed up by Nvidia's ray-tracing technology, RTX On. Well, this modern gaming technology optimizes games to render almost realistic lighting effects.
---
How To Pre-Purchase Cyberpunk 2077?
You can effortlessly pre-purchase Cyberpunk 2077 from Steam and enjoy this game on your gaming PC or GeForce Now when it's launched in September. You can Pre-Order Cyberpunk 2077 for PlayStation from the PlayStation Store. Lastly, Cyberpunk 2077 for Xbox One can be pre-ordered from the official Xbox website.
Pre-Purchase Cyberpunk 2077 For PC
Pre-Order Cyberpunk 2077 for PlayStation