Lately, illegal movie streaming sites have been flooding the Internet. Thanks to the availability of full-length free movies, websites like 123Movies, Popcronflix, YIFY, FMovies, Movie4k.to, Putlocker and many more have gained immense popularity.
As you might know, these websites do not acquire rights for redistributing content and end up being blocked and restricted by ISPs in several countries. Unfortunately, the same has happened with FMovies.
If you were an FMovies user and are now looking for its legal alternatives then this article might help you.
NOTE: Please note that this article is for educational purposes only. Downloading and redistributing copyrighted content is an illegal activity. Techworm shall not be responsible for any consequences.
RELATED: 7 Einthusan Alternatives: Watch Free Movies And TV Shows Online
Websites Like FMovies
| | |
| --- | --- |
| Legal FMovies Alternative Name | Website URL |
| Netflix | https://www.netflix.com/ |
| Amazon Prime Video | https://www.primevideo.com/ |
| Crackle | https://www.crackle.com/ |
| Hulu | https://www.hulu.com/ |
| PopcornFlix | https://www.popcornflix.com/ |
| YouTube | https://www.youtube.com/ |
| Vimeo | https://vimeo.com/ |
| Tubi | https://tubitv.com/ |
| Yidio | https://www.yidio.com/ |
| The Roku Channel | https://www.roku.com/ |
You can simply copy-paste these URLs to access legal alternatives for FMovies.
---
What Is FMovies?
According to Wikipedia, FMovies is a series of websites that host links and embedded videos, allowing users to stream or download movies for free.
Content on FMovies is updated on a regular basis and it features a well-optimized and easy to search UI.
You can easily find movies from a broad selection of genres and categories on FMovies. If you are a person who prefers streaming content rather than downloading it, then reliable links, decent quality, and no buffering issues on FMovies might impress you.
The advertisements on FMovies are almost negligible and the content streaming website sports a well-developed UI.
---
Is FMovies Legal?
FMovies violates many DMCA guidelines and it doesn't pay anything to acquire the copyright of the content. Consequently, FMovies is an illegal website.
In fact, the U.S. Government has identified FMovies as one of the top piracy sites.
Following the accusation of hosting copyrighted content FMovies was blocked from Google searches in 2016.
Moreover, the website has been banned in several countries by ISPs like India, Australia, and Sweden.
However, with time several of its clones started giving unblocked access to fmovies and appeared as its new site, including fmovies9, fmovies se, fmovies io, fmovies to, fmovies ru.
We suggest users not to fall for these sites to get fmovies unblocked, as these are full of adware, popups, and even ask users to log in or provide credit card details.
You should not even try to download any fmovies app available online as it might harm your device.
---
10 Best Alternatives To FMovies To Watch movies Online
1. Netflix
The first legal alternative to FMovies on the list is Netflix. As you might know, Netflix boasts a humongous library of movies and TV shows from different genres like comedy, drama, action & adventure, crime, science-fiction, romance, and many more.
Additionally, there are numerous exclusive originals titles on Netflix.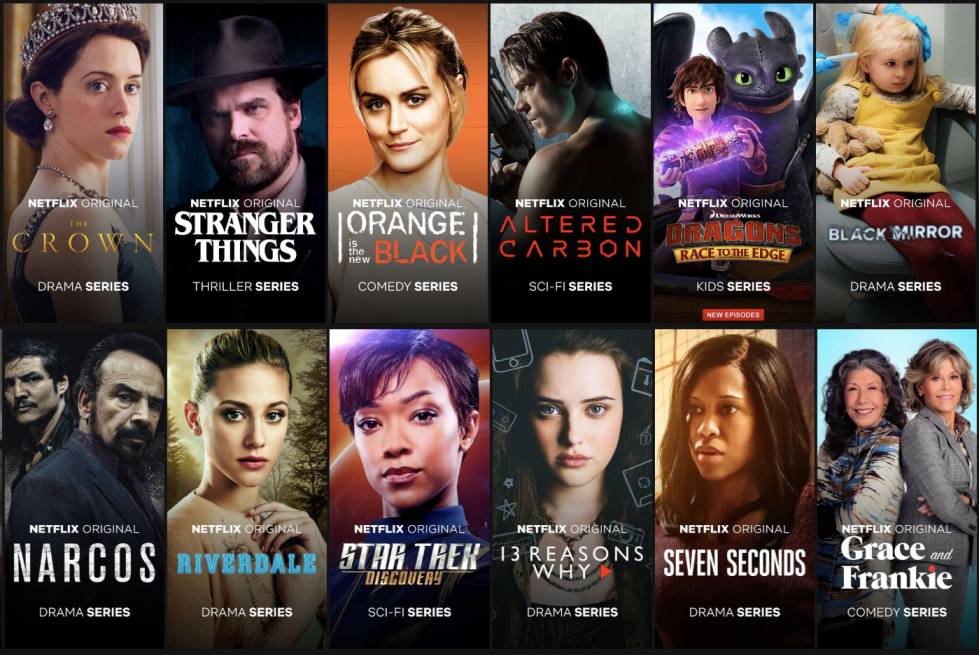 In terms of video quality, Netflix outperforms websites like FMovies as it streams 4K at 2160p. Netflix also allows users to choose the audio and subtitles language as per their preference.
Some noteworthy features of Netflix are the ability to set up multiple accounts, limiting data use, smart downloads, availability of HDR content, and many more.
It is worth noting that, Netflix is not a free content streaming service but if you are a new user you can use Netflix free of cost for one month. Once the one month trial period expires you have to purchase a Netflix subscription.
---
2. Amazon Prime Video
Amazon Prime Video is another famous content streaming service and it's also one of the best United States alternatives to Fmovies. 
Unlike FMovies, Prime Video is a paid video-on-demand service. However, Prime membership of Amazon will also give you access to Prime Music, one free borrowed e-book per month, Prime Photos, free 2-day, 1-day, or same-day shipping, and many more.
Content on Amazon Prime Video is very well segregated into different sections and there's a dedicated section for Kids as well. You can stream several Hollywood movies like Parasite, Harry Potter, Justice League, Lucy, La La Land, and many more on Prime Video.
Prime Video can be used on smartphones, PC, smart TVs, and streaming sticks. Similar to FMovies, Amazon Prime Video allows users to download content for offline viewing.
---
3. Crackle
If you are looking for a free site like FMovies then Crackle might impress you. This US-based Over The Top video streaming platform is a joint venture between Chicken Soup for the Soul Entertainment and Sony Pictures Television.
Unlike FMovies, Crackel is 100% legal and free to use and it's also mentioned on our latest list of best movie streaming sites. Presently, Crackle is available in 21 countries and it can be used on devices like mobile, tablets, smart TVs, desktop, and gaming consoles.
Similar to FMovies, you can use Crackle for both downloading and streaming movies. Content on Crackle is available in English, Portuguese, and Spanish. Lastly, if Crackle is not available in your country then you can access it using a virtual private network.
---
4. Hulu
Hulu is another U.S. based subscription video-on-demand service that is owned and operated by Walt Disney. In addition to new TV shows and movies, you can even stream older classic sitcoms and TV series on Hulu. 
Unlike other safer FMovies alternatives, Hulu allows users to add-on content bundles. By the end of 2020, Hulu will release the Hulu / Disney Plus / ESPN+ content bundle. Moreover, you can even enjoy live TV content from ABC, CBS, NBC, and Fox on Hulu.
The content library of Hulu is much bigger in comparison to that of FMovies. Unfortunately, Hulu is only available in the USA and it's fairly difficult to access this service in other territories. Lastly, you can only stream content on Hulu as the service doesn't support offline viewing.
---
5. PopcornFlix
The next best FMovies alternative site is PopcornFlix. Movies and TV shows on Popcornflix are very well segregated into different sections like drama, action, horror and much more. Similar to FMovies, PopcornFlix is completely free to use as it relies on advertisements for generating revenue.
A majority of content on PopcornFlix is available in HD quality and the ad-supported service updates content on a regular basis. Popcornflix also has its native Android and iOS applications.
It is worth noting that, as a new user you have to create a free account to use this service. Some unique features of PopcornFlix are the ability to make GIFs from video, add comments that are tied to a specific part of the video, and short 15-20 seconds commercials.
---
6. YouTube
YouTube is the world's largest online video-sharing platform and its the second largest search engine behind Google. Well, YouTube hosts numerous complete feature-length films like The Terminator, Flawless, Kung Fu Killer, IP Man.
Furthermore, several film production companies upload old titles on their official YouTube channels. Apart from movies, YouTube can also be used to watch TV series like Mr. Bean, The Holiday, and many more.
The only downside to YouTube is that not every movie that you want to watch is available on the platform. That said if you willing to spare some money then you can either purchase or rent movies on YouTube.
---
7. Vimeo
Similar to YouTube, Vimeo is also a video-sharing platform and a legal alternative site to FMovies. Well, most Indie filmmakers and directors upload their short films and documentaries on Vimeo. Consequently, Vimeo is the only content streaming service where you can enjoy free independent movies.
You can effortlessly use Vimeo for watching HD TV shows without even creating an account. Content on Vimeo is also very well segregated into different sections.
Apart from the free content, Vimeo also has an On-Demand content section where you can pay for TV shows and movies. Lastly, Vimeo is available worldwide and it packs a feature-rich video player.
---
8. Tubi
Tubi is the next best website like FMovies using which you can both stream and download movies. In addition to basic genres, Tubi hosts movies from several unique genres like Cult Classics, Indie Films, and Martial Arts.
Tubi's homepage might seem a bit overwhelming to most users. Consequently, you can dive into the Most Popular section of Tubi to explore titles that everyone else is watching.
Tubi features a clean UI and its fairly easy to navigate. Luckily, there's no need of signing up for the service or creating an account you can simply search, select, and watch free movies online without downloading. However, if you create a free account Tubi will start suggesting personalized content based on your watching activity.
---
9. Yidio
Your Internet Video or often shortened as Yidio is another free alternative to FMovies. Free movies on Yidio are separated into categories like action, crime and suspense, comedy, anime, sci-fi and fantasy, drama, family and kids, documentary, and horror.
Yidio organizes more than 1 million TV shows and movies. It is worth noting, Yidio is not a standalone streaming website, rather its a very impressive content exploration website. Yidio offers thumbnails and IMDb information about these shows and then redirects users to third-party websites like Amazon Prime, Netflix, and iTunes.
As for downsides, free listings on Yidio aren't the most accurate or updated.
---
10. The Roku Channel
Generally, Roku is viewed as a streaming device only, but most people are unaware of the fact that they can access free movies through its website i.e. The Roku Channel.
The availability of high-definition movies on The Roku Channel helps it to stand out from the crowd. Each movie comes on The Roku Channel comes with a hover text that provides a short description of that respective movie.
Overall, The Roku Channel is a perfect alternative to FMovies and its humongous collection of movies and TV shows is worth checking out.
---
In addition to the above-mentioned services to watch movies online. You can also use Disney+ and Hotstar
---
What Are The Best Websites Like FMovies?
Some of the best websites like FMovies are 123Movies, Putlocker, Popcornflix, YIFY, Tubi, Netflix, Amazon Prime Video, and Vudu. You can use any of these websites to stream and download movies and TV shows.
---
Is FMovies Safe?
The well-developed UI and intuitive layout ensure that in spite of being a pirated site, FMovies is safe. You can fearlessly access and use this website for downloading free movies and TV series.
That said, we advise our readers to stay away from the catchy advertisements on FMovies.
---
How To Access FMovies Through VPN?
It is worth noting that, FMovies doesn't host any content on its own servers, rather this content streaming service relies on an extensive network of third-party content providers. However to stop piracy ISPs regularly block FMovies in certain countries. As a counter against these attacks from ISPs, FMovies started using different domain extensions.
Since FMovies keep changing its domain name it becomes quite difficult to access the original and presently active FMovies site. In a nutshell, the only possible way to now access FMovies is via a trustworthy VPN service.
A VPN service will help you in changing your virtual location to a territory where FMovies is not restricted.
FAQ
Is FMovies legal?
Fmovies or any such site that share movie, tv shows streaming links are illegal. As they don't have copyrights to do so.
Is FMovies safe?
There are several clones of fmovies available online. Many of them are full of spammy advertisements and ask users to log in and provide credit card information, which gets stolen.
How do I download from FMovies?
Fmovies allow you to watch movies online. If you want to download any movie you can use any online service that allows video download from online streaming sites.
What are the best Legal Fmovies alternatives?
Some of the best legal alternatives to Fmovies are Netflix, Prime Video, Disney+ and Hulu.
How To Unblock Fmovies?
You can use a VPN, Or Proxy, Mirror site to unblock fmovies. Or simply go for an alternative site from the above-mentioned list.
---
CONCLUSION
So these were some of the best alternative sites like FMovies. Do share any of your personal recommendations for alternative movie websites to FMovies in the comments section below.