There is no denying the fact that the decades-old console and PC gaming industry will soon be taken over by cloud gaming services.
Leading gaming & technology corporations like Sony, Nvidia, Microsoft, Google, and many others have already launched their first-generation cloud gaming services. 
Every mainstream cloud-based gaming service out there packs several unique features, and choosing the one that fulfills your requirements can be a difficult task.
As the title of this article suggests, I have tried to elaborate on some of the best cloud gaming services, and yes, there are a few free cloud gaming services options on this list.
ALSO READ: Best Online Games For PC In [ Multiplayer ]
---
What Is Cloud Gaming Service?
Traditionally, gaming requires upfront hardware investments in the form of a gaming console or a gaming PC. Additionally, you have to physically or digitally acquire the games that you want to play (which further increases the price of a decent gaming experience).
Thankfully, cloud gaming services eliminate every single investment mentioned above.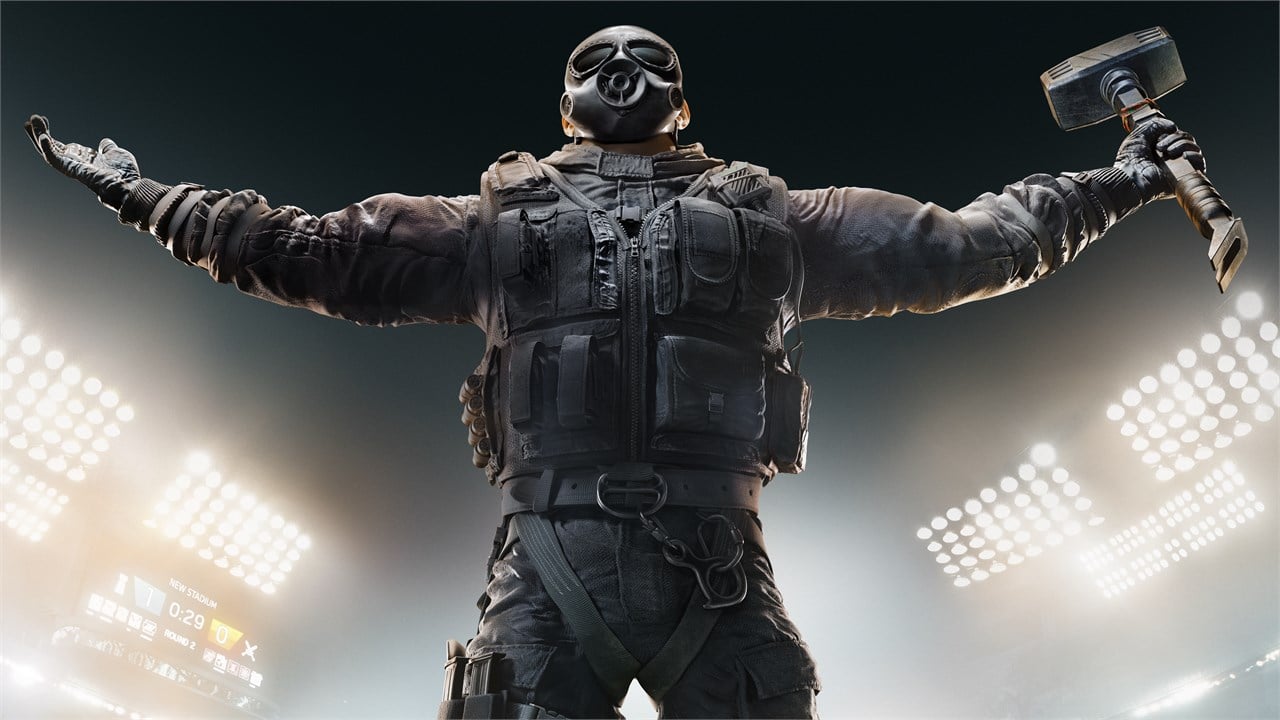 As its name suggests, cloud gaming refers to the games played online over the cloud using high-speed internet. While playing games on the cloud, the hardware configuration of your computing device hardly matters as all of the heavy lifting is done in the cloud.
Another noteworthy feature of cloud-based gaming is cross-platform games support. For instance, it makes it possible to play PC games on a macOS computer.
Similar to content streaming services like Netflix, a cloud gaming platform helps you to stream games on any laptop, desktop, smartphone, tablet, and TV.
To enjoy this gaming service, you have to pay a monthly subscription fee. Cloud gaming is also referred to as Gaming as a Service (GaaS).
---
Best Cloud Gaming Service 2023
1. GeForce Now
With a library of over 400 high-quality AAA and indie games, GeForce Now (formerly known as NVIDIA GRID) is one of the oldest cloud-based gaming platforms. Using GeForce Now, gamers can access their existing game libraries on Steam, Uplay, Origin, and other digital stores.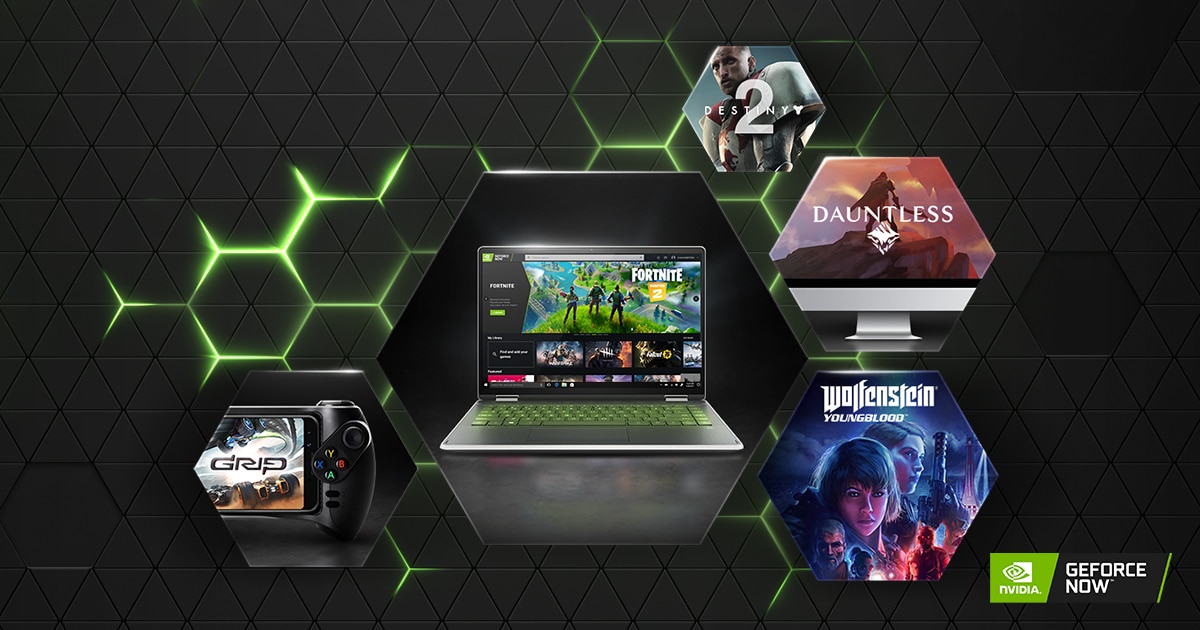 GeForce Now prioritizes graphics quality over everything. Depending on your internet speed, you can enjoy around 60FPS to 120FPS gameplay. GeForce Now hosts many impressive free cloud streaming games.
Presently, GeForce Now is exclusively available in Europe and North America. Due to its free membership GeForce Now becomes an immediate answer to, "Are there any free cloud gaming services?"
Nvidia Shield devices, macOS, Microsoft Windows, and Android are the platforms that support GeForce Now. Acquiring founders membership, you get access to extended sessions, ultra streaming mode, priority server access, reduced latency, and improved RTX graphical option.
PROS
Full HD 1080p video quality with no input lag
Supports games from multiple platforms – Steam, Epic, Battle.net, Uplay
Free to try right now because it is in the beta
CONS
1-hour session limit that is counted across games
Few play-to-play games are available apart from the library with owned games
---
2. Shadow
Shadow is a premium cloud computing gaming service that offers no free trials. Once subscribed, you can instantly load your games and progress for Steam, Epic, Uplay, Battle.net, and other mainstream digital delivery platforms.
Access to high-end gaming computers on Shadow offers a performance of up to 144Hz in Full HD and 60Hz in 4K UHD. Shadow has its native application for Microsoft Windows, macOS, Android, iOS, Apple TV, and Android TV.
While writing this article, Shadow is available in certain regions of the United States. That said, it will be available nationwide by the end of this year. Apart from games, Shadow's machinery can also be used to run certain software. A minimum internet speed of 15Mbps is required for running this service smoothly.
Depending on your usage, cloud storage ranging from 256 GB to 2 TB can be purchased from Shadow.
PROS
Very low latency in most regions, providing lag-free gaming experience
Amazing support for AAA titles with enhanced controls to make it easy on different platforms
Use applications such as Photoshop and other resource intensive programs apart from games
CONS
VPNs and Proxies are banned on the platform
Available in a few regions of North America alone
---
3. Playstation Now
Playstation Now is the best cloud gaming service for streaming PS2, PS3, and PS4 titles either on a PC or a PS4. Unlike other game streaming services on the list, Playstation Now boasts a massive game library of over 800 titles and you can use the entire library for free.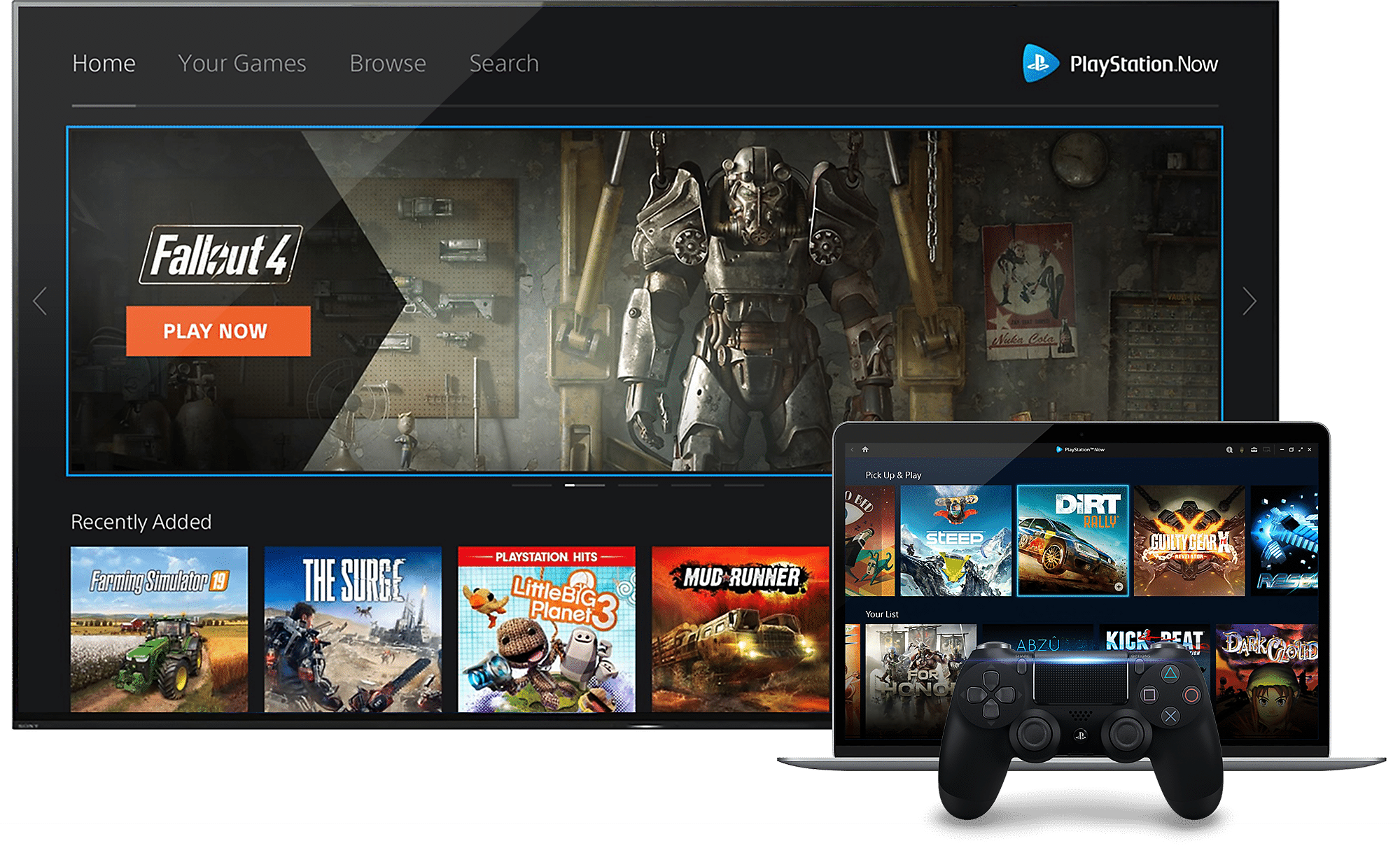 PlayStation Now offers a cloud gaming free trial for 7 days. Once the trial is over, you can continue using this gaming service for a monthly subscription of $9.99. Games downloaded using Playstation Now support PS4 Pro enhancements, user-purchased add-ons, and DLC.
Presently, PlayStation Now is available in 12 countries such as Austria, Belgium, Canada, France, Germany, Ireland, Japan, Luxembourg, Switzerland, The Netherlands, UK, and the USA. This cheap cloud gaming functions properly even on a low-speed internet connection and it requires a minimum of 5mbps speed for its proper functioning.
To use PlayStation Now on a Microsoft Windows PC you should have access to a Dualshock 4 controller. Lastly, PlayStation Now allows users to capture, save, and share in-game screenshots.
PROS
Cheaper than most cloud gaming services

Backward compatibility for older versions of the console – Play PS1, PS2, and PS3 games along with PS4 games

Cross-platform support saves games that are stored on the cloud for easy access.
CONS
Lacks the latest releases on the platform 

Misses out on third-party titles, so you can only play PS-exclusive games
---
4. BlackNut
Blacknut is the only family-focused streaming service that offers cloud computers for gaming. In order to, play on-demand games you have to acquire the $12.99 per month subscription. Family-based subscription plan, dedicated kids mode, simultaneous streaming on four screens are some of the major highlights of Blacknut.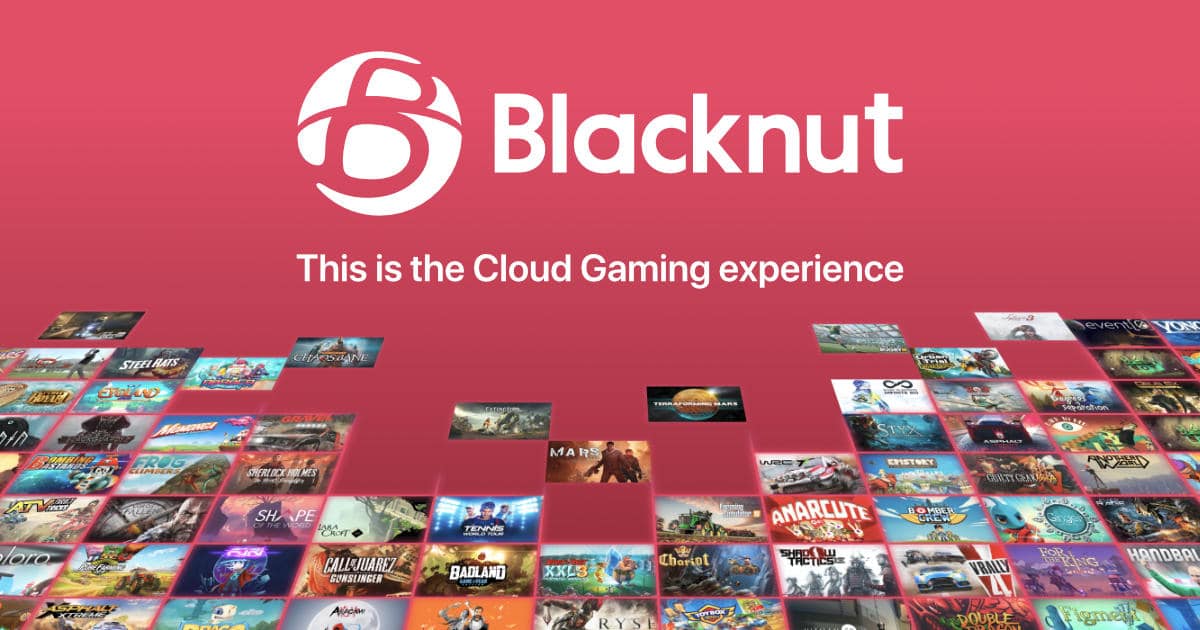 Once the kids mode is triggered, BlackNut displays the games rated E10+ and below. The two weeks long free trial period can be utilized by users interested in free cloud gaming for PC. BlackNut offers certain B grade and AA grade games to its new consumers.
Blacknut has its native application for Windows, macOS, Linux, Android, Amazon Fire TV, and selected Smart TVs. Console controllers or keyboard & mouse can be used to operate games in Blacknut.
PROS
More than 500 games across different genres are available to play on the platform

Parental controls for the child along with the option to create up to 5 different accounts

Available on Firestick and Chromecast as well
CONS
Video quality is not the best in the segment

Video lag on the Android app for lower range devices
---
5. Xbox Cloud Gaming
When PlayStation jumps into a new segment, there is no way that Xbox will hold back. Presenting the Xbox Cloud gaming, which is currently in beta, has fans wanting more with its performance.
Subscribe to the first month plan for a dollar, and then regular charges apply in the subsequent month.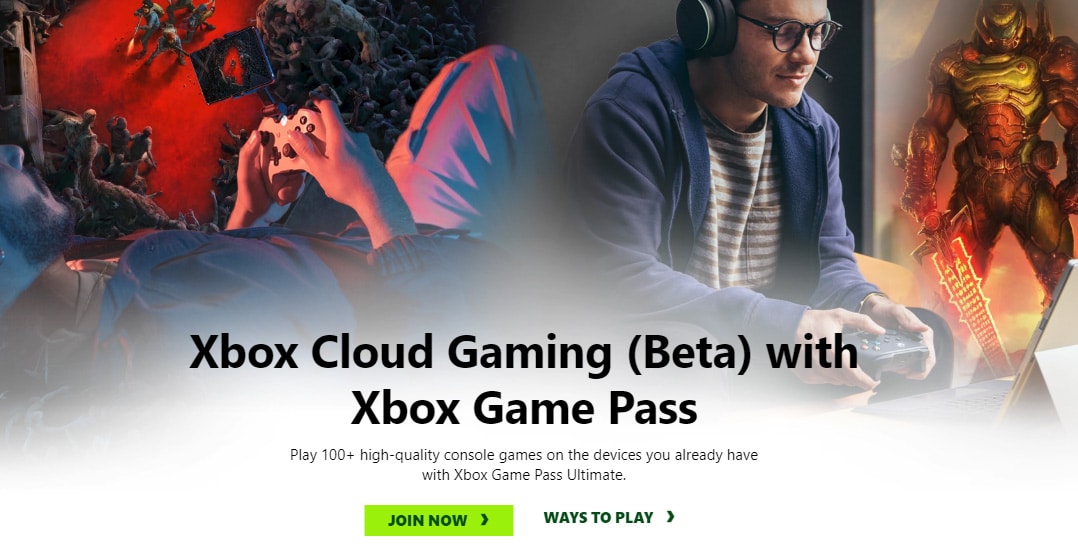 As of now, it supports over 100 gaming titles across different genres. You will need the Xbox Game Pass to play these games on the cloud gaming platform. There are multiple offers available on the pass till the launch, which you can grab before it is over.
You will need a 7-10 Mbps minimum Internet speed to get out of the gate. The more, the merrier here for higher video quality and lag-free gaming.
PROS
Over 100 video game titles are available to play, with the list expanding every month

Region-specific pricing that will help users in developing countries to afford cloud gaming services without burning a hole in their pocket

EA Play subscription is included free of charge on the PC plan
CONS
Buggy Windows 10 app that runs into troubles occasionally 

Limited games library when compared to its competitors 
---
6. Parsec 
Parsec is a unique remote gaming service as it instructs users to manually rent a personal server for playing games and it works on the basic principals of the screen-sharing technology.
Parsec officially announced their acquisition by Unity in September, 2021. Everything old stays the same but service will expand for offering more value.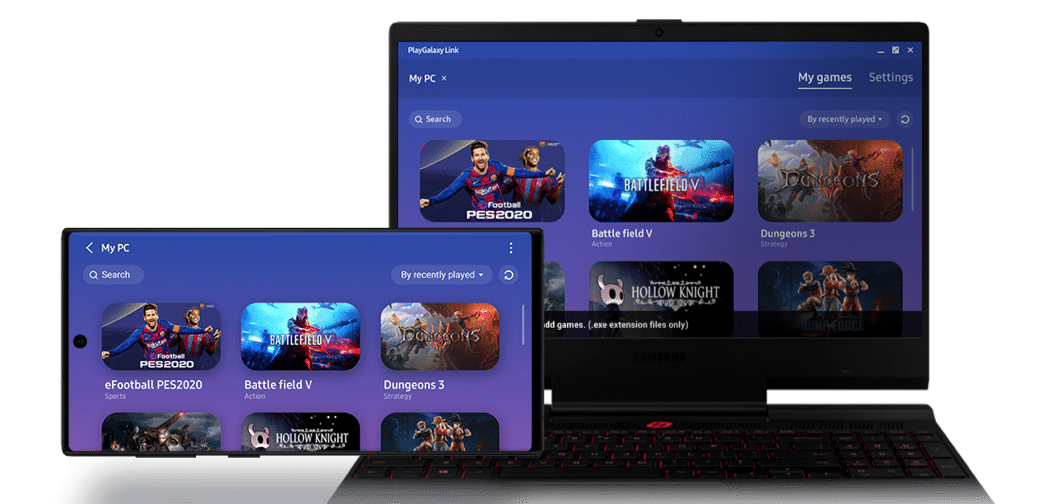 On the server front, Parsec has partnered with Amazon web series and Paperspace to make this unique approach of gaming on cloud a reality.
Parsec is also an ideal service for streamers as it allows gamers to run OBS in the background and stream their gameplay without any frame drops. Unlike the other services shared in this article, there's a slight learning curve when it comes to Parsec. However, once you master the service you will have fruitful gaming experience.
Parsec can only be used on desktops, laptops, and Windows-powered tablets.
PROS
Play games with friends, colleagues, and family just by sharing a link

Parsec supports game mapping, gamepad support, and a plethora of advanced settings to personalize the gameplay

Seamless Discord integration that makes in-game communication easier with your pals
CONS
Difficult for absolute beginners to understand and set up

Bitrate issues in developing parts of the world on the graphics intensive games
---
7. Paperspace
With a massive arsenal of over 50,000 cloud computers for gaming, Paperspace can also be used for cloud computing and machine learning. Paperspace is a perfect cloud computing service for anyone who is scouting for cloud services that support GTA V.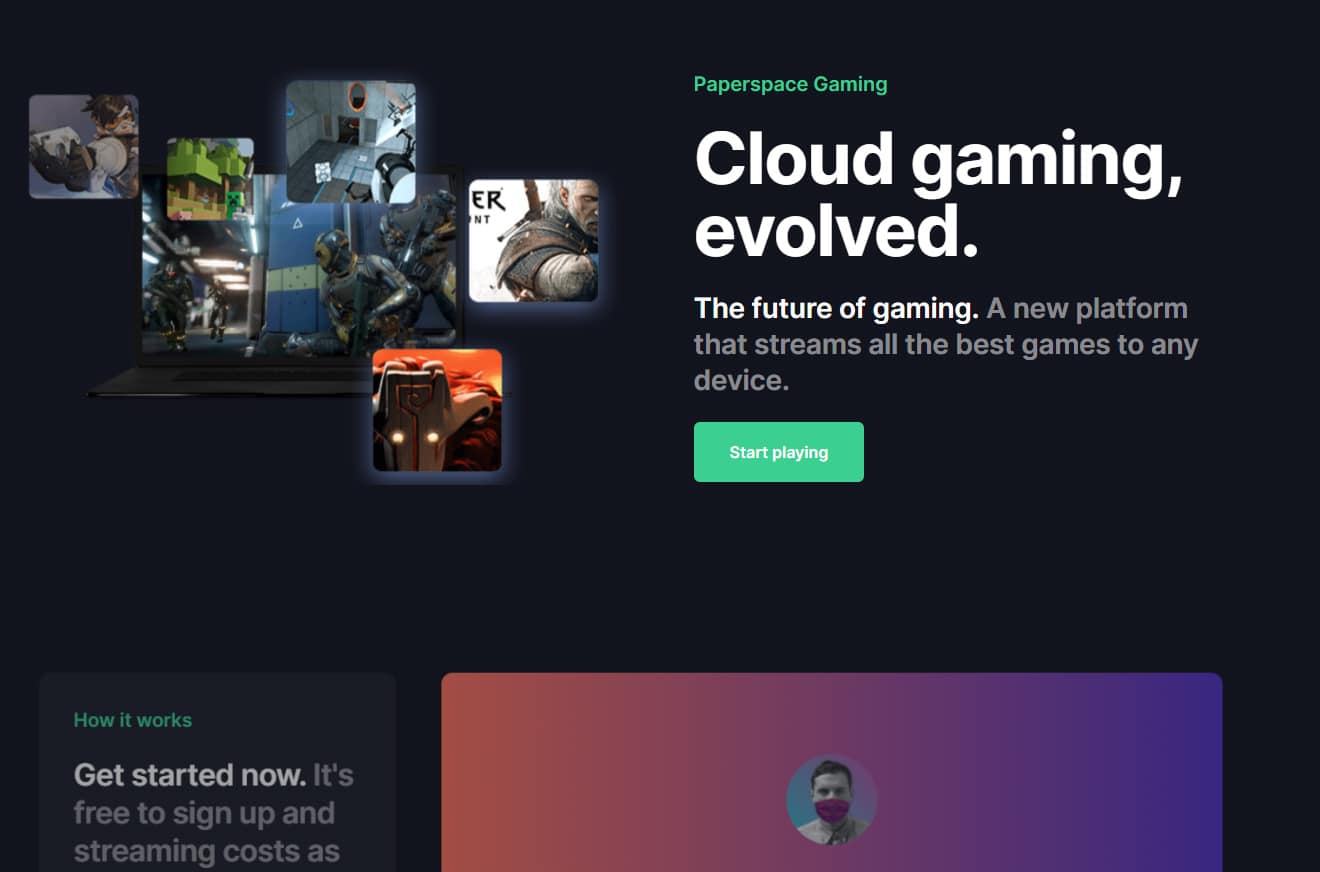 You can acquire a virtual machine with P500 Pascal architecture 2560 CUDA cores 288 GB/s and 16GB memory for a price of $0.78 per hour.
To start using Paperspace you can simply sign up with your GitHub account or Google account. Paperspace supports most modern titles and you can even enjoy Cloud Gaming Call of Duty on this platform.
The cloud gaming PC on Paperspace are upgraded on a regular basis and they undergo maintenance but the process doesn't affect the users.
PROS
Auto-shutdown the server when it is running idle for a long time

Optimized for slower internets to provide a seamless experience when the speeds are not that great

Rent a virtual machine on a per-hour basis. Save costs for monthly durations
CONS
The customer support is not that great when compared to the competitors

Not suitable for absolute beginners as initial set up of games and application is required
---
8. Jio Games Cloud
If anyone asks me what is the newly launched and best gaming cloud service? I will simply answer Jio Cloud Gaming. This feature-packed streaming service offers an extensive and ever-evolving games catalog for gamers.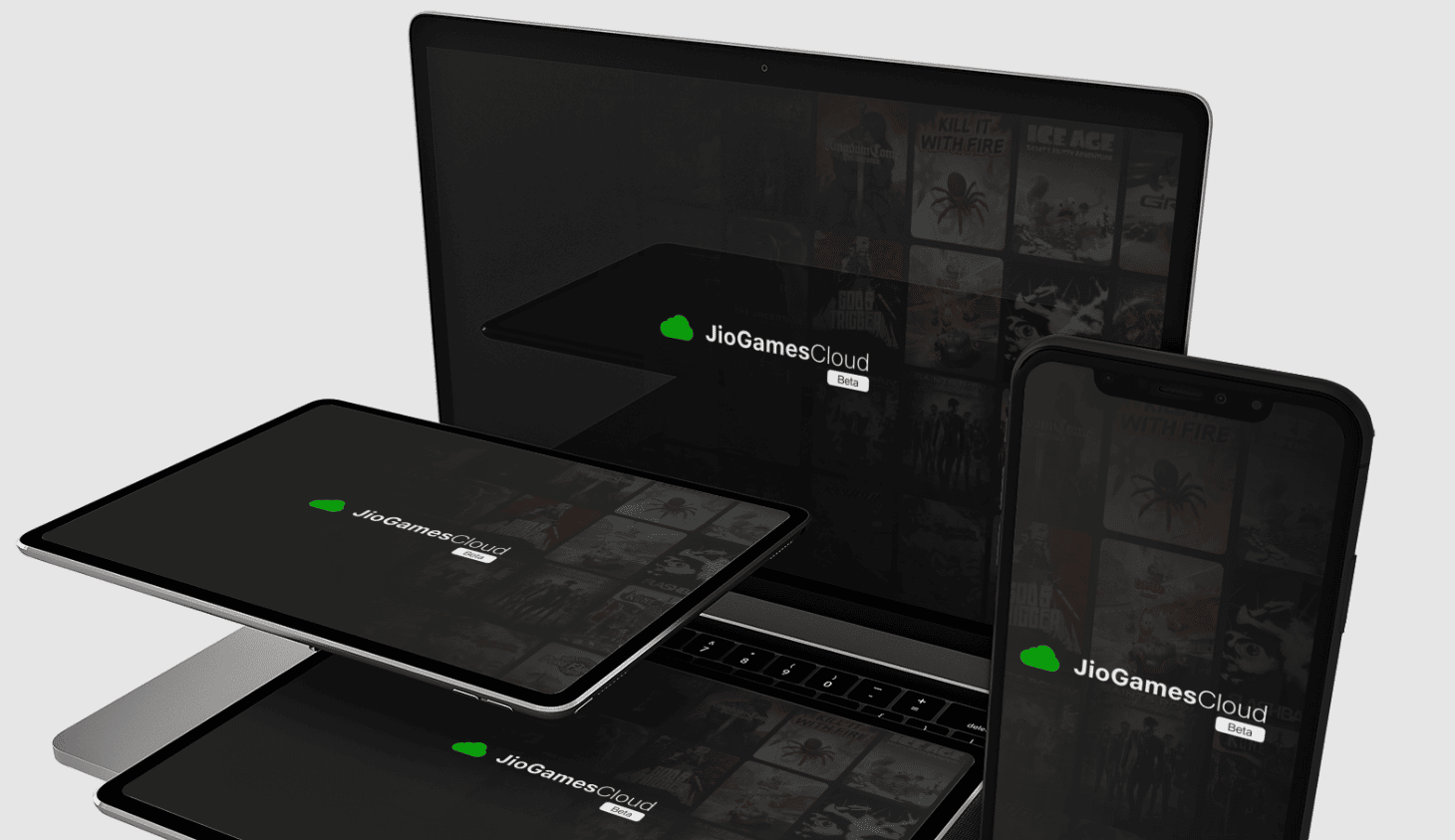 For minimal lags and a smooth gameplay experience, all you need is a stable 20Mbps wired/wireless connection. Jio Games Cloud can be used on any modern Android smartphone, Windows/Linux/macOS computer, or even a set-up box.
To properly enjoy AAA games on Jio Cloud Gaming all you need is either a Keyboard+Mouse or a controller (USB/Bluetooth) connected to your PC or Android smartphone.
The beta version of Jio Games Cloud is completely free to use and offers 1080p gameplay. Consequently, you can start playing from a selection of AAA games to casual to hyper-casual right now.
PROS
Massive and rapidly increasing games library.
Available for most mainstream smartphone and PC operating systems.
The beta version is completely free.
CONS
Slight lags while streaming modern AAA titles

Not available globally at the time of writing this article. 
---
9. Amazon Luna
Amazon has dipped its hands into the cloud gaming service segment with Luna. The online gaming provider is still in its early access. It is limited to the US, Business, and teen accounts.
You can request early access and get in the queue for times when it becomes available in your region.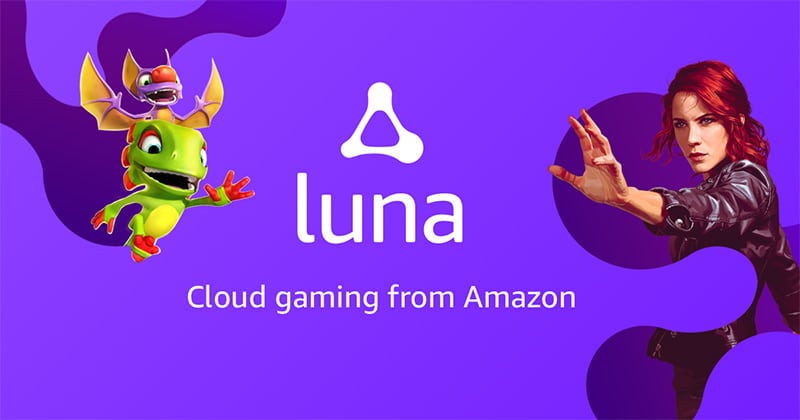 Barring Android, Luna is available for all major platforms, including iOS and Mac. You can always run in chrome, but having a dedicated app for Google's proprietary OS would have sweetened the pot. 
Several Bluetooth controllers are supported, including the Xbox Wireless Controller and Dualshock 4. You could also use the Luna controller, which feels inspired by Xbox peripheral. It also ships with a phone clip to take gaming everywhere with you. 
The setup process takes a minute or less with no difficulties at all. Plugin your controller, login to the Luna in the app or the browser, and you are good to go.
PROS
Admiringly cheap to budget gamers with a limit of 2 devices on the basic plan

Optimized for working on web browsers without lag

Family plan for playing local co-op games with two members with access to E10+ rated games
CONS
It lacks Android support for the most part, with no plan in sight

No 4K support while having support for Firestick-based TVs
---
10. Now.gg
Unlike others on the list now.gg is a mobile cloud gaming platform. It is considered to be the best cloud gaming service for mobile games.
If you have a low-end phone, no issues you can play high-end mobile games using now.gg.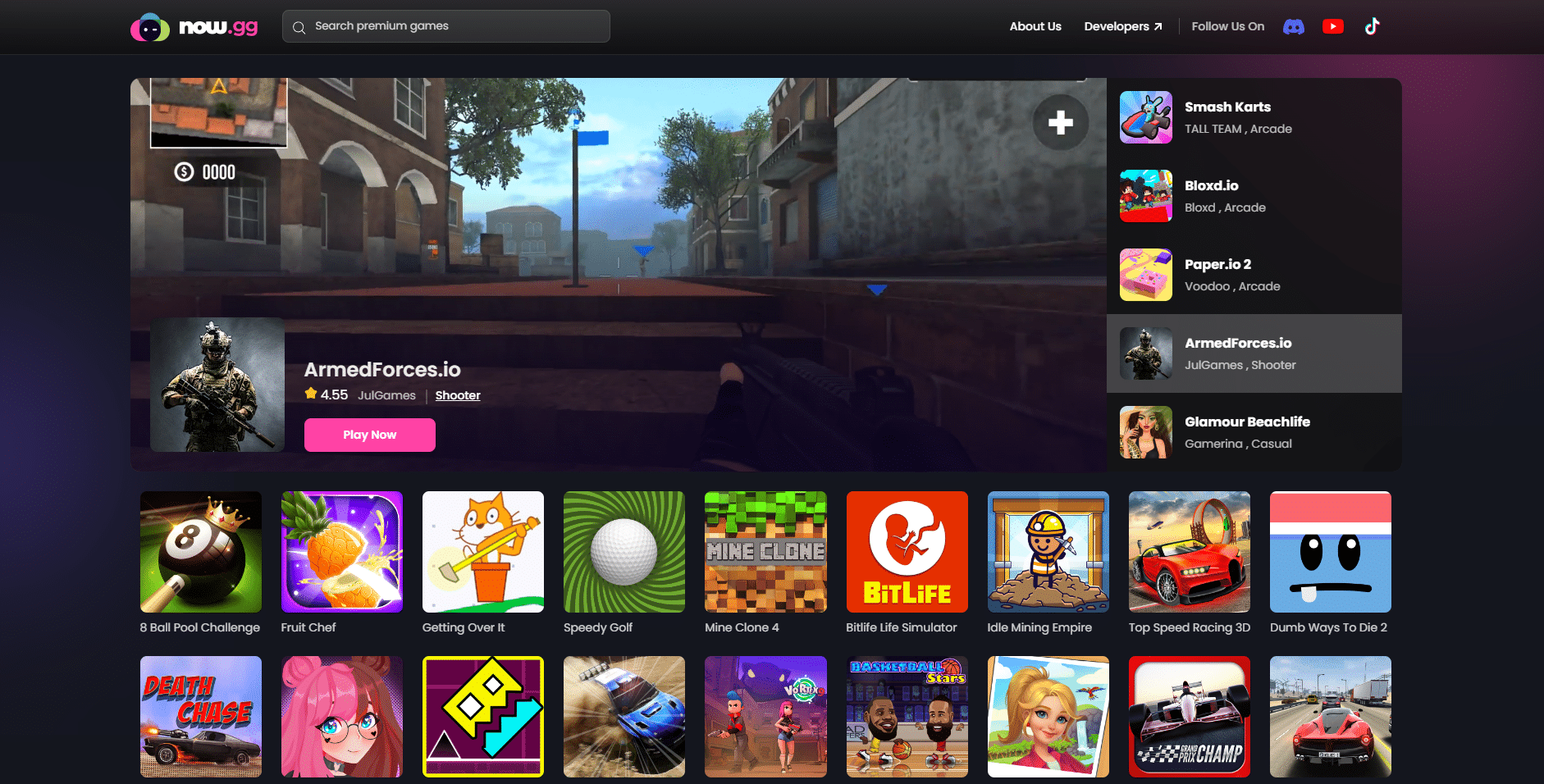 It has a variety of unblocked games including games from Roblox, sports, ludo, shooting, browser, and quiz games
---
11. Netflix Cloud Gaming
Netflix entered in gaming service in 2021. and now they have launched their cloud gaming service in beta testing for a limited number of people in Canada and the UK on TVs, PCs, and Phones.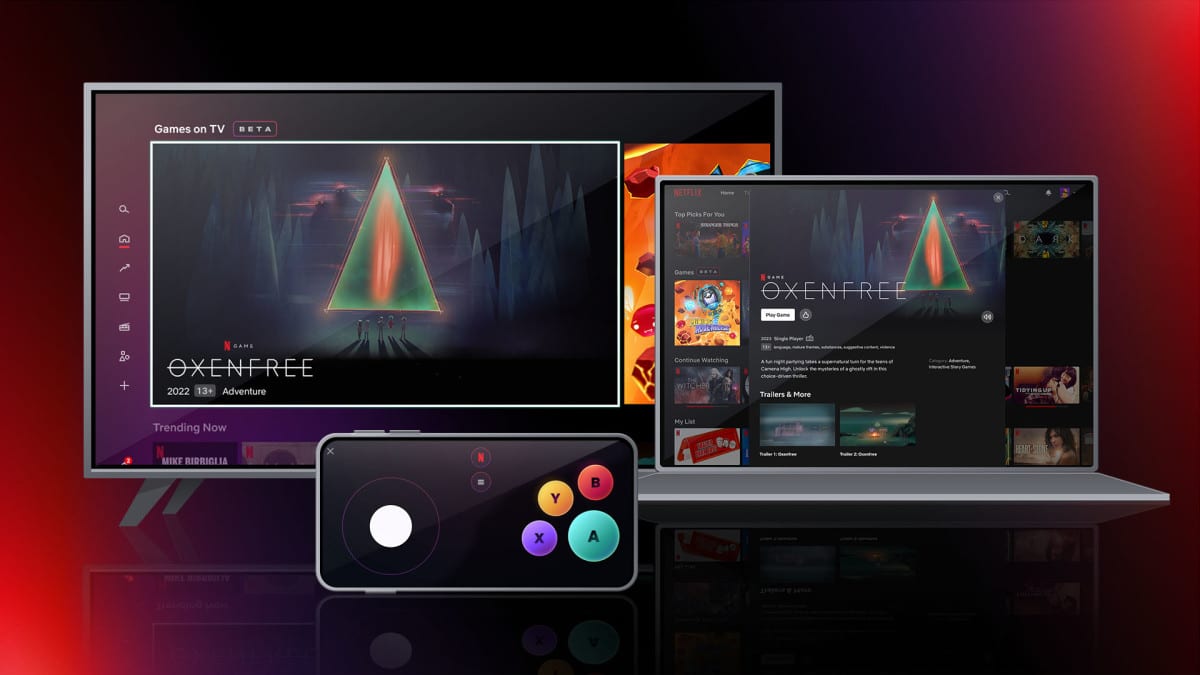 It is expected to launch globally for beta testing soon as it adds more games.
---
Vortex (Shut down on Feb 28, 2022)
Vortex was an ideal cloud-streaming gaming service for playing multiplayer games like Counterstrike, Fortnite Battle Royale, Doom, and No Man's Sky.
For the monthly subscription of $9.99, Vortex offered 50 hours of gaming experience coupled with 97 games.
The number of hours and games increased with the pro and ultra packages.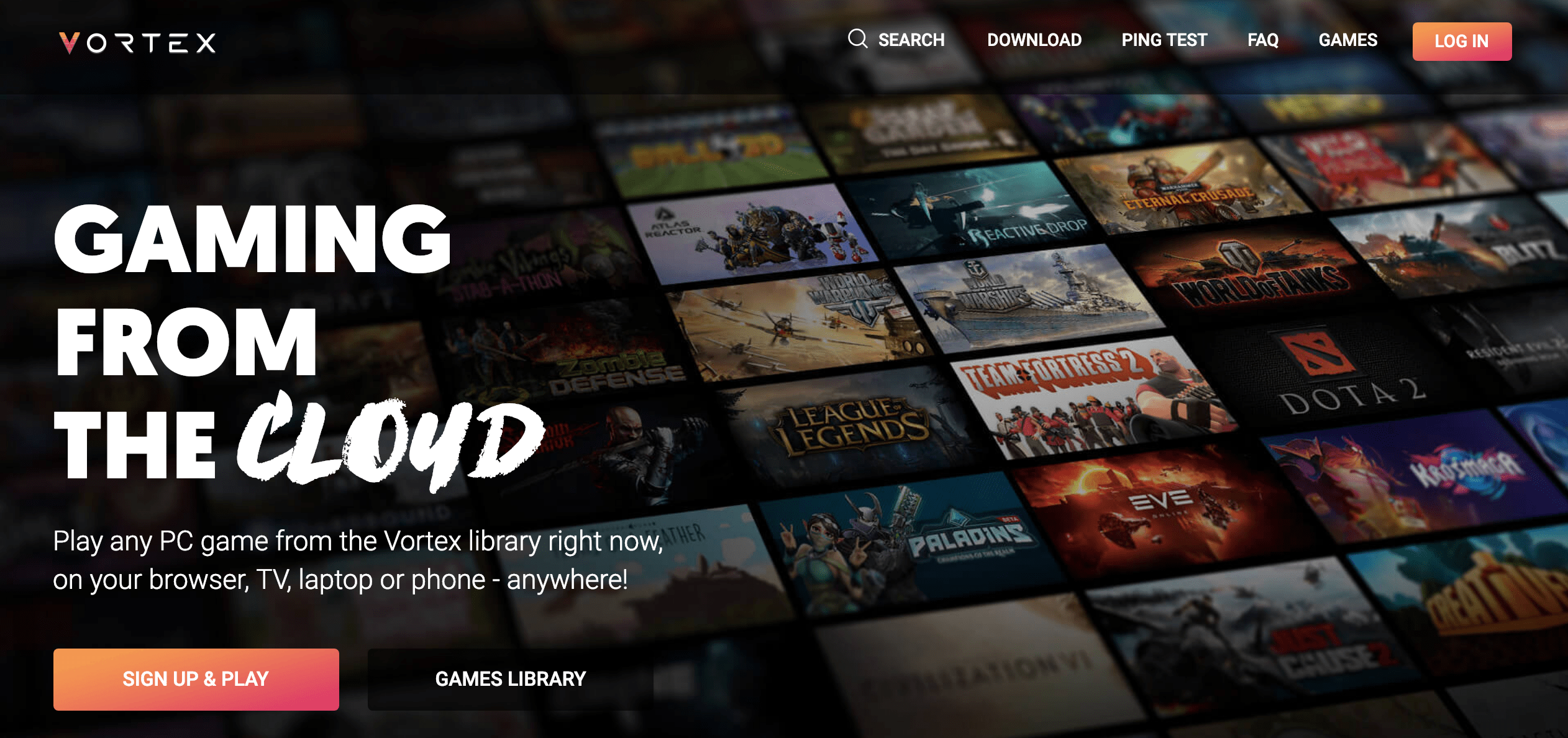 Similar to other streaming game services on the list, Vortex was available on Android, iOS, Microsoft Windows 10, and macOS.
For its smooth functioning, Vortex required a 10Mbps internet connection and a 5Ghz Wi-Fi router. Additionally, the service was available to be used on 4G/LTE.
You get a library of games on the platform to choose from. The availability of games depends on the subscription plan.
Another cloud gaming by Google Stadia has also shut down recently.
Final Thoughts
So these were some of the best cloud gaming services out there. We will continue to update this article as more and more services start emerging.