MSI Afterburner is one of the most reliable programs for overclocking GPUs.
Using Afterburner you can set clock speeds for the GPU and memory, adjust the voltage, and monitor the temperature of the card.
In a nutshell, Afterburner allows users to run a GPU at its full potential. In addition to MSI Graphics cards, Afterburner can also be used with cards from other GPU manufacturers.
Amid the rise of cryptocurrency miners, MSI has alerted users about a malicious software that is being disguised as the official MSI Afterburner software.
The fake MSI Afterburner program is being hosted on the domain https://afterburner-msi.space and MSI has clearly stated that they have no relation with this domain.
The overall design and appearance of the website is almost similar to the official MSI website.
Furthermore, you can even find a download button for MSI's Afterburner.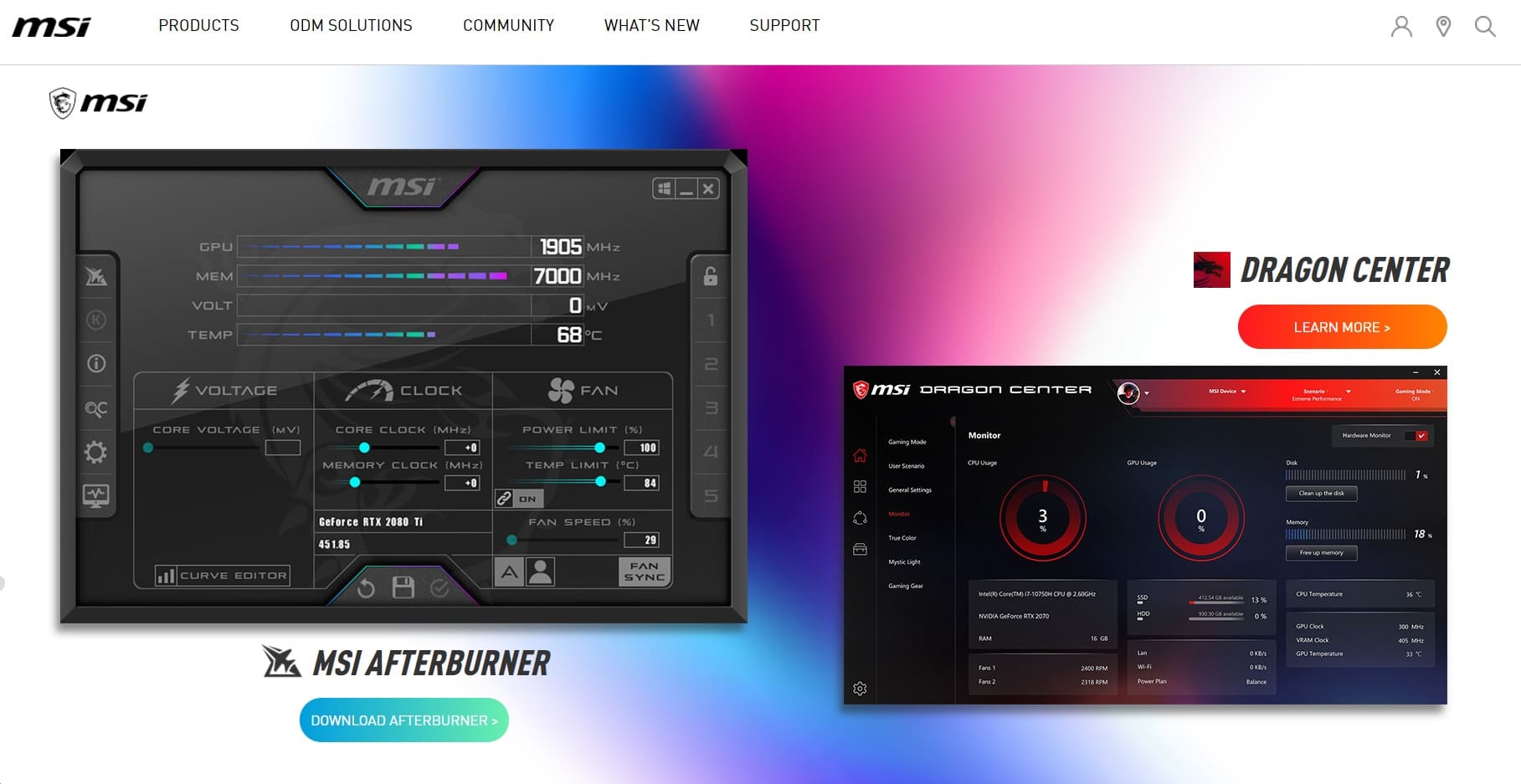 At the time of writing this article, the official download webpage for Afterburner is undergoing maintenance.
Well, it's possible to access the webpage but the download links don't work.
Well, the official MSI website has a small icon in the bottom left corner to customize the website cookie settings. This small icon is missing on the fake website.
Clearly, the attackers took advantage of the aforementioned situation and designed the fake MSI website to spread malware.
In the official statement, MSI stated that,
"MSI is dedicated to providing reliable products that deliver incredible user experiences.
As such, we find it our responsibility to protect those who have put their trust into our dedication.
We condemn the infringement on our proprietary rights and the damage it has caused to MSI's reputation.
Necessary actions to remove the malicious imposter website are underway."