If the question "Is it safe and legal to use Softonic"? bothering you, then this article will answer all your queries.
While searching for free games, movies, software, and applications you might have stumbled upon the popular freeware website Softonic.
Founded in 1997, Softonic serves millions of users every month.
Over the past few years, questions regarding the safety and legality of Softonic have been raised regularly.
So let's see whether Softonic is safe and legal to download freeware.
---
What Is Softonic?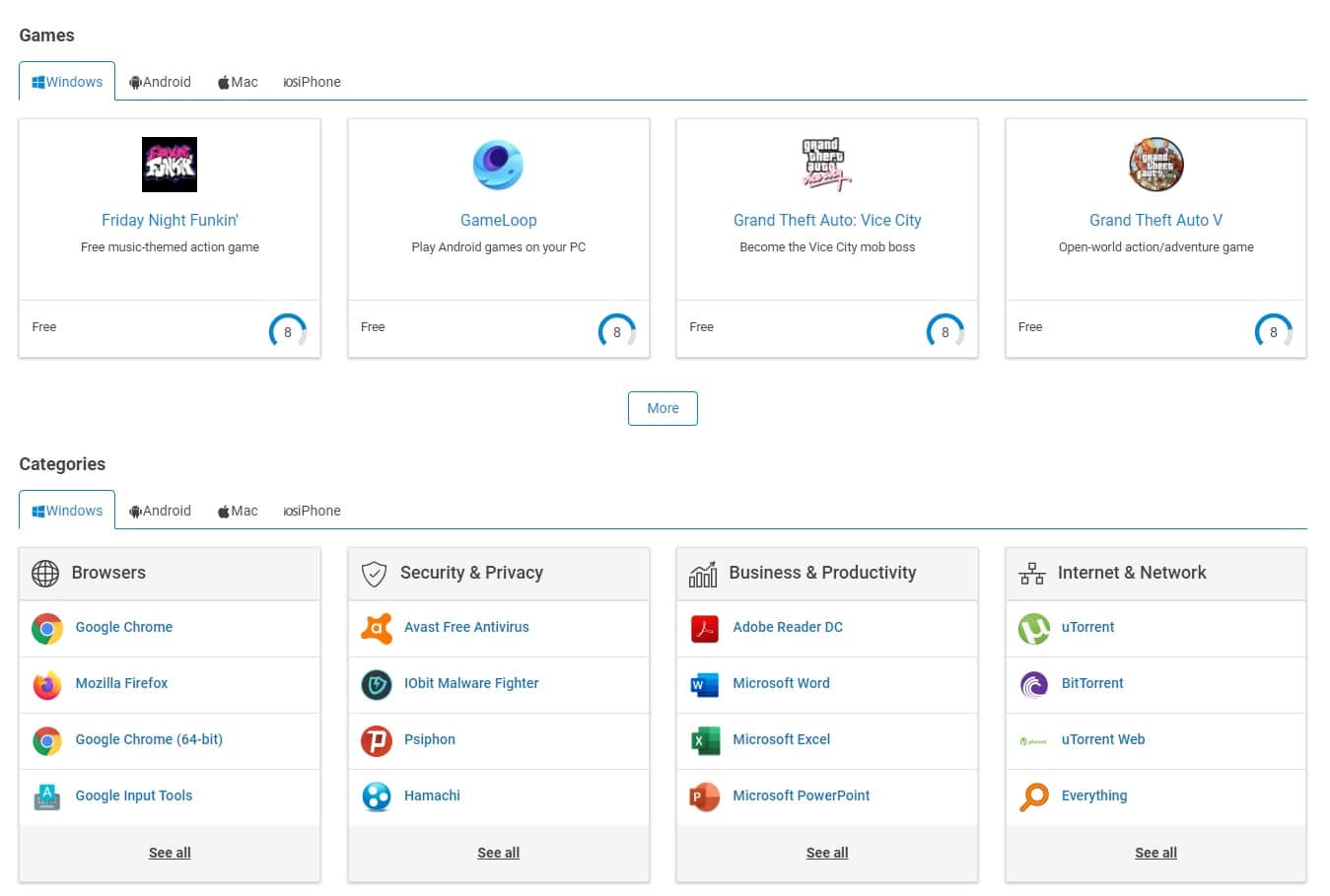 As stated above, Softonic is a popular website that's used by millions for downloading free games, software, application, movies, and much more.
The Spanish site is situated in California and it attracts over 100 million visitors every month.
Furthermore, the owners claim that the website delivers more than 4 million downloads every day.
You can effortlessly find content for Windows 10, macOS Big Sur, Android, and iOS on Softonic.
---
Is Softonic Safe And Legal to Use?
The majority of content available on Softonic consists of free third-party apps, open-source programs, and free-to-play video games.
According to Softonic officials, the files, apps, and games on their website are 100% free of malware and viruses.
Luckily, the claims made by Softonic are completely true. It's impossible to find malware and viruses on the website.
However, there are certain programs on the website that have embedded adware and malware.
While downloading and installing programs with embedded viruses on your PC, the virus is automatically installed and it keeps running in the background until any action is taken by the user.
Moreover, the website offers outdated version of multiple apps and files. Generally, the outdated versions have viruses and malware built-in or security issues that can get your PC hacked.
Lastly, Softonic is full of Malicious Ads.
If you look at the Trustpilot review of Softonic you will find that more than 70% of reviewers have marked the site as bad or poor because of malicious files.
Do note that, there are very few programs on the website that have embedded malware.
Mostly it is safe to download mainstream games and software from Softonic.
Also Read- Is Filepuma Safe?
---
How To Download Safe And Legal Content From Softonic?
To avoid files full of multiple malware we advise our readers to go through user reviews before downloading programs from Softonic.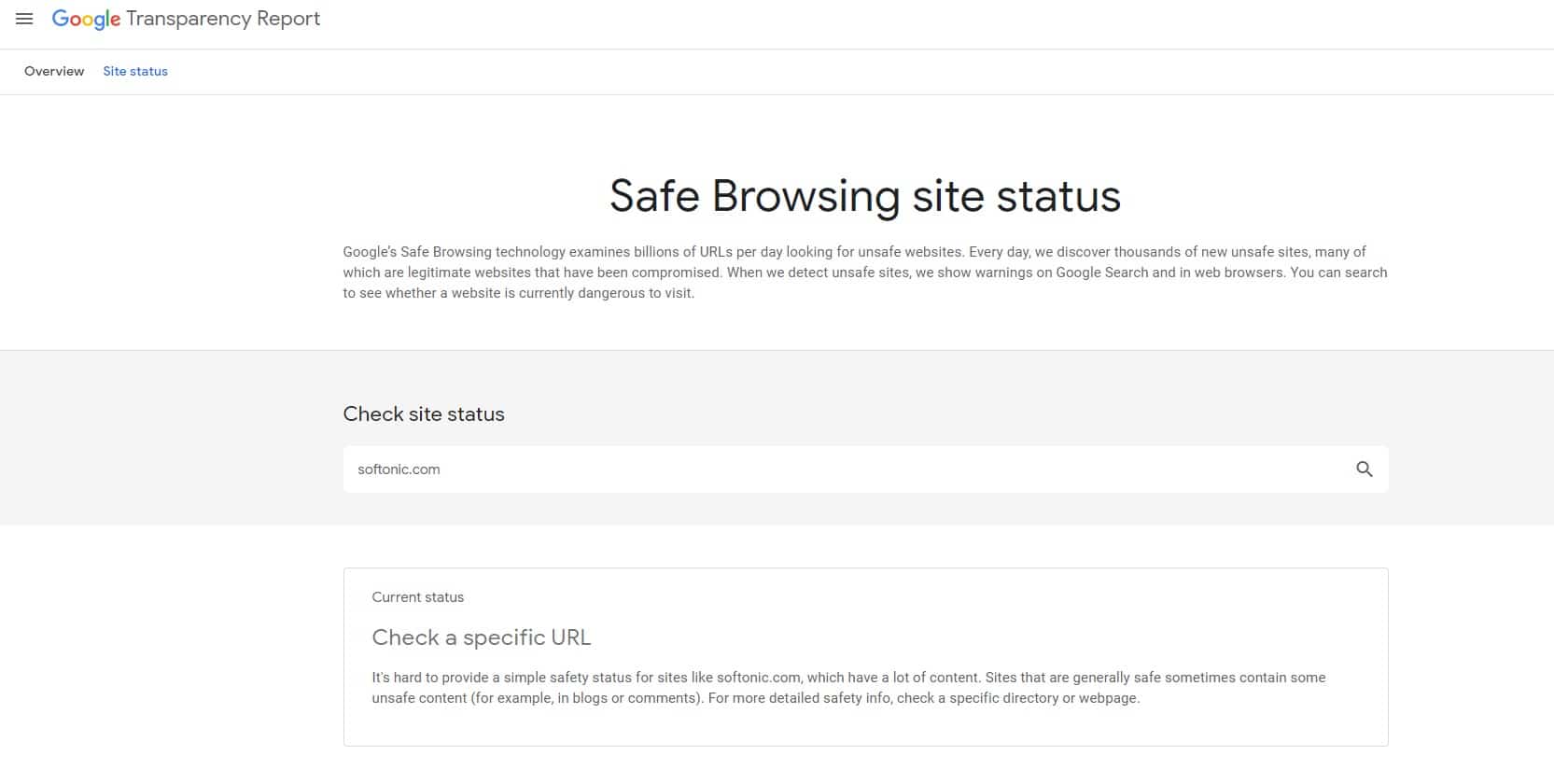 Furthermore, while scanning Softonic on Google Safe Browsing the results state that,
"It's hard to provide a simple safety status for sites like softonic.com, which have a lot of content. Sites that are generally safe sometimes contain some unsafe content (for example, in blogs or comments). For more detailed safety info, check a specific directory or webpage."
Consequently, before downloading anything from Softonic you can scan the webpage of the game, application, or software that you want to download on Google Safe Browsing.
Once the download is completed you can scan the downloaded file to ensure further safety.
To do so you can rely on VirusTotal. Simply upload the downloaded file and scan it.
---
CONCLUSION
In a nutshell, Softonic is a reliable website but to avoid malware and viruses follow the safety instructions that are shared on this webpage.