The Microsoft-owned gaming company is bringing the curtains down on its game launcher and PC games store. And the date has been set to May 11, when both the entities go dark.
The unloved Bethesda launcher was deemed a massive alternative to giants in the digital game management program. It received the final bullet in a statement from the company.
If you are on Bethesda launcher, don't panic just yet, as the company has planned migration to Steam. All your save games, addons, and wallet funds will be transferred to the Steam account.
How to Migrate Bethesda Games?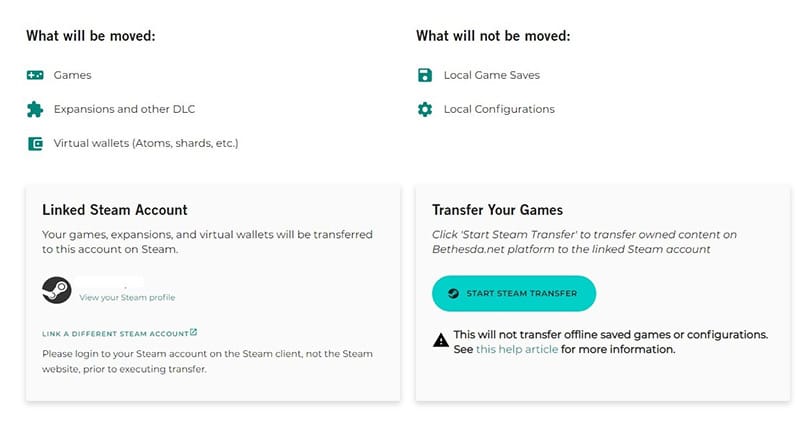 Users will be able to migrate Bethesda games and wallets to Steam from 27th April onwards.
You can easily migrate Bethesda to Steam using their official walk-through guide. Make sure to be logged in before starting the migration process.
If your Steam account already has the following games, then transferring the saves will overwrite your existing saves.
Special instructions have been reserved for Fallout 76(on Fallout official website). DOOM Eternal users can refer to the special instructions.
Some Questions by Gamers
Will the Bethesda launcher stop after May 11?
Yes, the Bethesda launcher will no longer work after May 11, 2022. Barring a few exceptions (Fallout 76 and The Elder Scrolls Online), all your games will only be available on your Steam account after a manual migration.
What will happen to Bethesda codes that are not redeemed?
All the Bethesda.net codes will be honored on the Steam platform after migration becomes available. You can also use them on the Bethesda store itself before the shutdown.
Will my virtual currency of games move to Steam?
All your Fallout 76 Atoms, Rage Tokens, Rage Coins, Wolfenstein: Youngblood Gold, and other game's virtual currency will move to Steam wallet after the migration.