One of the most noteworthy features of the newly launched iPhone 14 Pro is the new Dynamic Island.
It's a perfect blend of software and hardware by Apple that's quite helpful.
Soon after the announcement of the new iPhones, Android users started to find ways to mimic Dynamic Island.
Luckily they managed to do so thanks to an app that goes by the name DynamicSpot.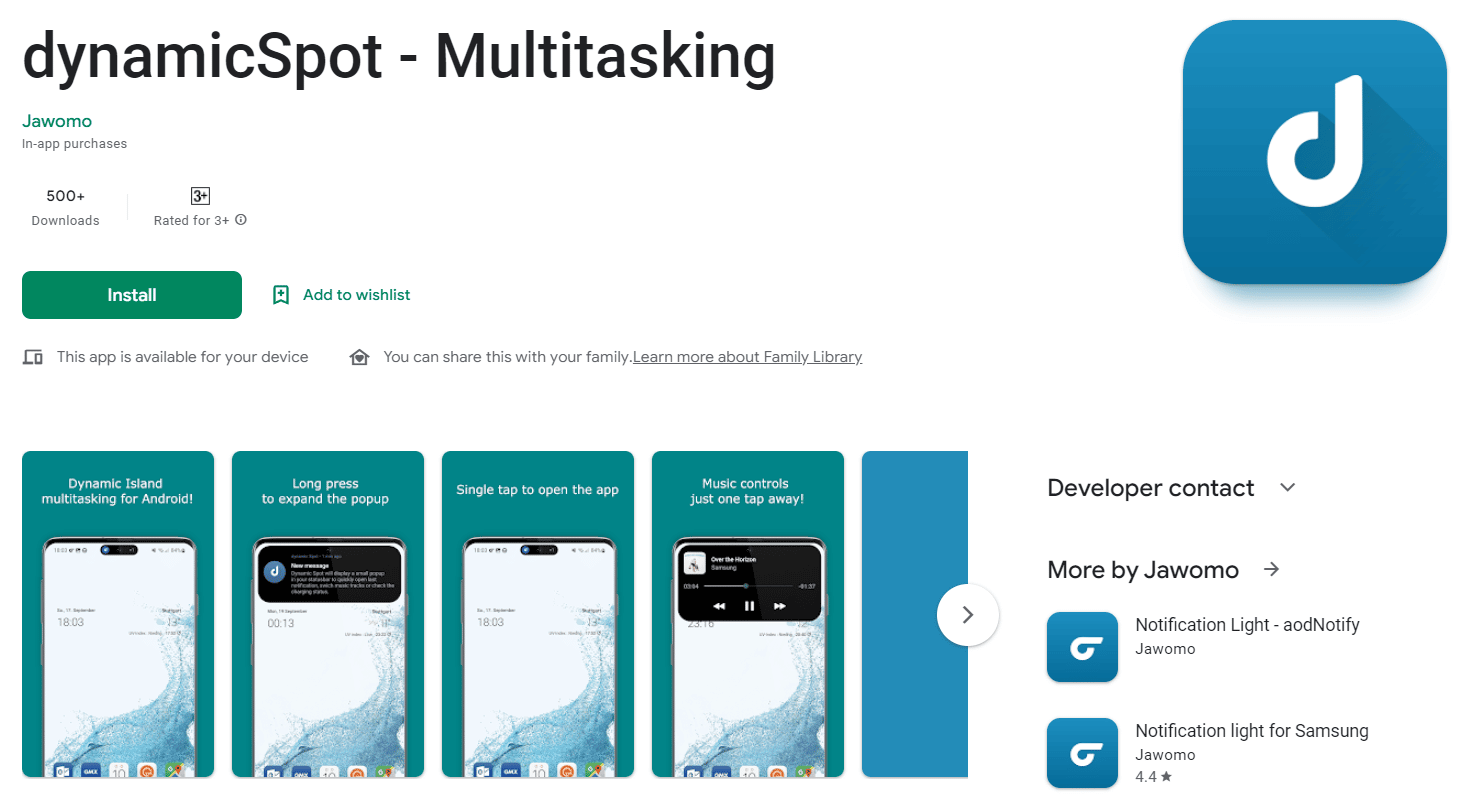 The app can be downloaded and installed directly from the Google Playstore. Its primary objective is to make multitasking a breeze and allow users to access widgets around the notch area of their Android smartphone.
It's worth noting that DynamicSpot works flawlessly only on smartphones that have a notch in the center. Consequently, if the notch on your device is on the left or right side you might face some issues.
The app is hardly 3MB in size and it requires accessibility and notification access permissions to work properly. After upgrading to the paid version you can unlock some really cool features.
You will be surprised to know that iPhone 14 Pro was launched hardly 15 days ago and Android app makers have already started catching up with the latest iOS features.