Recently Nvidia launched the latest and greatest RTX 4090 GPU. The RTX 4090 requires 450 watts of power for its proper functioning and Nvidia recommends an 850-watt PSU for the GPU. Clearly, 4090 is a power-hungry GPU.
Sadly, the RTX 4090 is melting or burning cables that supply power to the GPU. Multiple users have posted evidence of RTX 4090 power connectors burning or melting.
At the time of writing this article, Nvidia has officially opened an investigation to check out what's happening behind the scenes. Well, Reddit user reggie_gakil was the first to post details about their Gigabyte RTX 4090 issues.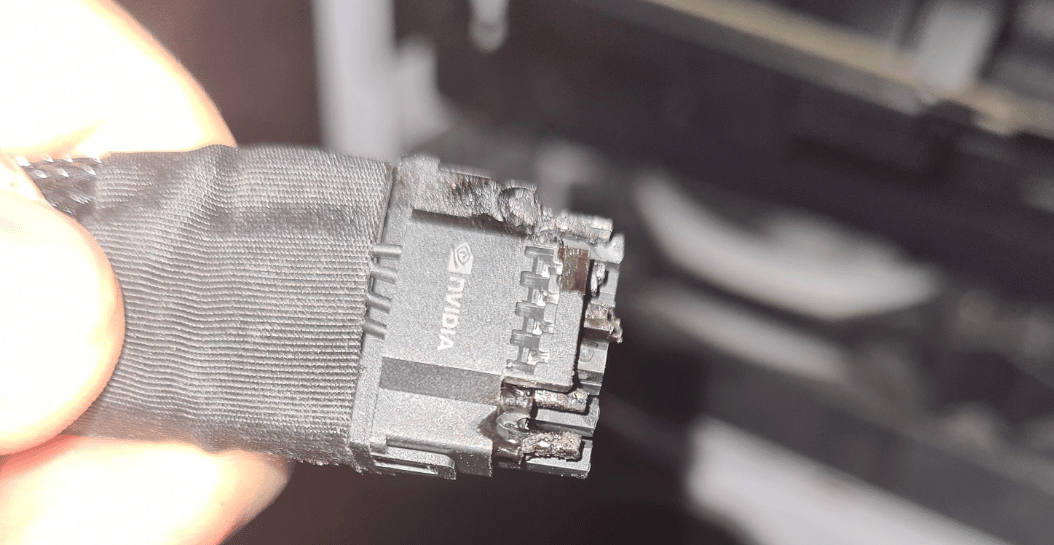 They showcased burn damage on the new 12VHPWR adapter cable that Nvidia ships with the RTX 4090. The user reggie_gakil stated that,
"IDK how it happened but it smelled badly and I saw smoke. Definitely, the Adapter who had Problems as card still seems to work." 
A mod of the Nvidia subreddit confirmed that Nvidia has reached out to the OP. A user then replied to the OP stating that, "You aren't the only one. This happened to me today as well."
Later another Reddit user shared a post with photos stating that "I think my Asus 4090 TUF OC adapter is melting too." The OP of this post confirmed that "An Nvidia rep contacted me to go over my system specs. A call is scheduled for tomorrow. I was offered to send my ASUS GPU direct to Nvidia in exchange for a FE GPU. I declined due to price difference."
Even though Nvidia is still investigating the situation, it seems that the problem may have been caused by an uneven connection or cable bending.  All of these reports suggest that the issue is going to be quite common and right now the only solution to these issues might be to avoid Nvidia's power adapter altogether.