If you play games on Xbox or PS4/PS5, you surely would have found a VR games section in the respective online games store.
Virtual Reality games for Xbox, PS, or PC when played on a compatible VR headset, amplify the gaming experience.
You not only see the world but interact with it in a way that feels more lifelike.
Some best VR headsets are standalone while others come with controllers. Surely, the game library isn't as vast as mainstream 3D games for Xbox One S/X or PC, but we are sure you will find something worth exploring and entertaining.
VR is all about immersive experience and the best VR headsets for Xbox One can help you feel like the central character of the story using motion tracking.
We will list out the best budget VR headsets that are cheap and premium ones too, using which you can parkour in Dying Light 2 or blast enemies in DOOM and play many other Xbox One VR games.
NOTE: XBOX does not support VR like Sony's PlayStation. But there are several VR games for XBOX. You can use a VR headset to use as a display but remember not all VR headsets will be compatible with Xbox One Console.
Best VR Headsets For Xbox One
Here are the top ten VR headsets using which you can play VR games on the Xbox One (S or X) console.
Oculus Rift was the top dog of the Oculus VR lineup until Meta took over. Now, you cannot find any Oculus Rift device or its mention on Meta's website. Its manufacturing is halted. But you can still find this best VR headset for PC VR on Amazon and other third-party e-commerce sites.
Rift comes with a 2,160-by-1,200 OLED panel along with controllers and earphones. There is also a third sensor included to capture the motion tracker better. All this package comes in a $999 package, with an Xbox controller.
So, you can use the Xbox controller and the Xbox One Streaming app to stream your gaming library on this VR headset. You will be able to play all the supported games, but all of them won't have motion tracking. This is one of the primary reasons why the Oculus Rift is the best VR headset for Xbox One. Moreover, it supports SteamVR, so you can play those games too.
Noteworthy Features
2,160-by-1,200 OLED panel
Supports Xbox One Streaming
SteamVR
Meta acquired Oculus a while back and has slowly phased out the name. Now, all products have the term "Meta" in them, to indicate Mark Zuckerberg's Metaverse vision. But that doesn't mean that Meta Quest Pro is a bad VR headset. Instead, it is among the top best VR headsets with a not-so-cheap price tag.
Meta Quest Pro bears a price tag of $1500 and comes with a comfy headrest and band. It isn't as bulky as a helmet but is surely heavier than its budget-friendly VR headset version aka Meta Quest 2. You get a 4-times better resolution than most budget offerings, which means more detail in every VR game/media.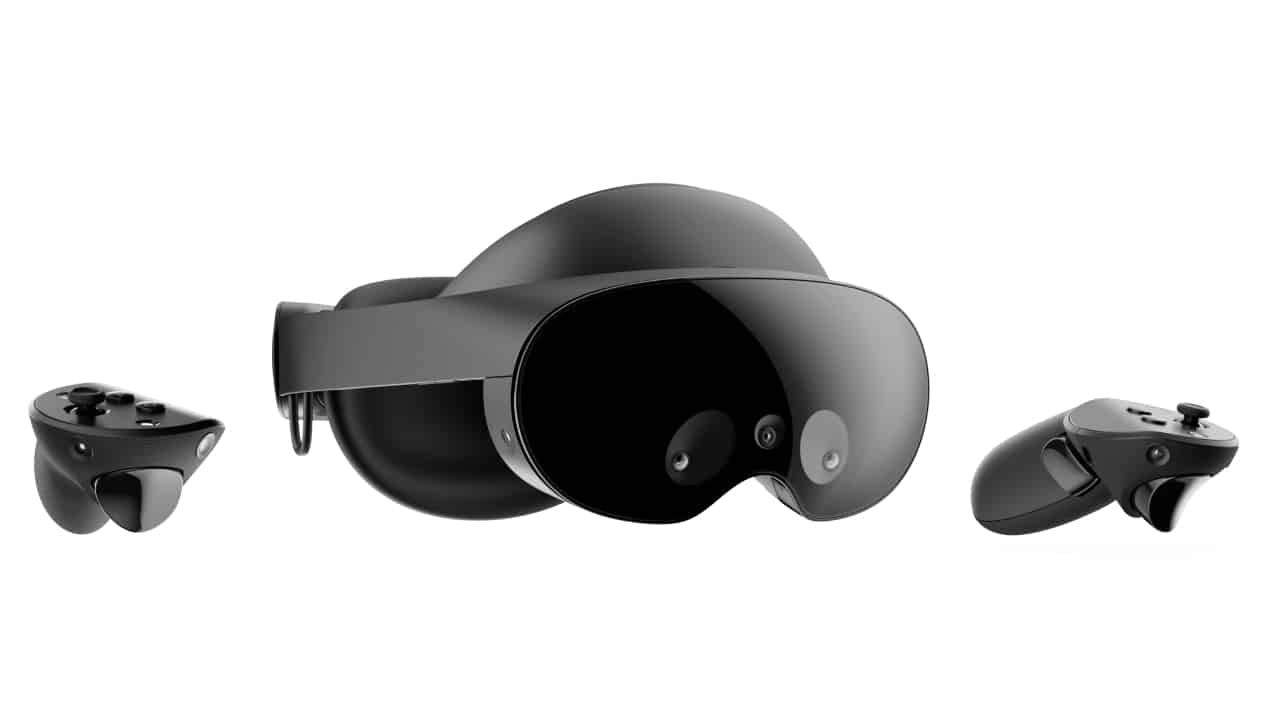 This VR headset comes with 5 infrared eye and face tracking sensors which can accurately capture your facial movements. It has 1920 by 1800 resolution and supports up to 90 Hz refresh rate. Moreover, it is backward compatible with older content and can run standalone or connect to a PC or Xbox One, or newer-gen console. The battery life is merely 2 hours but there is a charging dock included in the box.
Noteworthy Features
1920 by 1080 pixels resolution
Comparatively lightweight
Includes controllers and charging dock
Valve is the company behind the popular game marketplace – Steam, and if they make a VR Headset for PC, it will probably be the best-in-class. That is exactly the case with this $500 VR headset for Xbox and PC. But if you want the complete immersive experience, the total kit will set you back $1000.
For this enormous price tag, you get a standalone VR headset you can connect to PC, along with two controllers, and two base stations. You can play Steam-powered games at a smooth 120Hz or 144Hz refresh rate and the controllers can track finger movements with precision. This isn't exactly a cheap VR headset but for PC gamers who crave VR, it is a decent choice.
Valve Index comes with dual 1440 x 1600 LCDs and the thick cushioning will help you play longer battles in No Man's Sky. The best advantage of this VR headset is the enormous game library that you will hardly find on another platform.
Noteworthy Features
Dual 1440 x 1600 LCDs
Upto 144Hz refresh rate support
Complete kit for better motion tracking
HTC Vive Pro 2 is a little heavy than the Valve Index 2 but is an exceptional VR headset with a better resolution display. This headset weighs 850 grams, which is comparable to the Meta Quest 2. For $1400 you get a headset with 2448×2448 dual LCD displays with support for a maximum refresh rate of 120 Hz.
The best part of this virtual reality headset is that it supports Valve Index controllers which support finger tracking. So, if you want a higher resolution VR headset with the ability to track finger movements, you can buy the HTC Vive Pro 2 headset only and connect the Valve Index controllers with it.
But the full set will cost you $1400 which is higher than the Valve Index. Even the standalone headset will cost $799, which is 160% greater than the Valve Index. But if you want the best headset for high-resolution VR gaming, there aren't many options like the HTC Vive Pro 2.
Noteworthy Features
2448×2448 dual LCD displays
120Hz refresh rate
Supports Viveport games
Sony PlayStation VR 2 is an upcoming iteration of the much-loved PS VR 1 headset. If you want the best VR headset for Playstation games, Sony PlayStation VR 2 is a no-brainer choice. It is set to launch in February 2023, which is only a month away.
Sony has worked a lot on its VR games library and you will be blown away by the best VR games for PlayStation and not miss the Steam games too much. Sony doesn't make it easy for PC games to run on PS VR and you need to use software like Trinus to play Steam games.
However, PS VR 2 will be among the very few OLED display consoles released in 2023. You will get a 120Hz display, 4 embedded cameras for tracking, and a vibration mode for better immersion. All of these at a modest price of $549 seems good but remember that you need to own a PS5 to use this best VR headset for PlayStation.
Noteworthy Features
OLED Display
Modest pricing
120 Hz refresh rate
HP Reverb G2 is one of the best budget VR headsets that costs half of something like the HTC Vive Pro 2. You may think that lower rates mean huge compromises but that is not the case with the Reverb G2.
For a $550 price tag, you get a 2160×2160 per-eye, 90 Hz display with better contrast than other headsets in similar categories. HP Reverb G2 is considerably lighter at 480 grams, which means it won't be an issue for longer VR gameplay sessions.
It is a tethered VR headset, which means you have to use an appropriate cable to connect it to a PC or console like Xbox. The best part about this budget-friendly VR headset is that it comes with SteamVR support, which means you get access to all the popular VR games for PC.
Noteworthy Features
2160×2160 per-eye LCD display
Compatible with SteamVR
Economical pricing
HTC Vive Cosmos is a wireless VR headset, best suited for VR gamers who crave untethered gaming. Since you are not bound to a wire anymore, you can move around the room freely and stream content or play VR games.
The field of view on the HTC Vive Cosmos isn't as wide as the Quest 2 or the Vive Pro 2. But considering the price point and the 1440 x 1700 pixels per eye display, you can rest assured of the surreal VR experience.
Being an HTC product, this headset also supports Viveport, which means you can access a lot bigger game library than other headsets. There are multiple versions of the Cosmos headset available and you can choose from Elite, XR, and Play models. Buy HTC Vive Cosmos only if you want a truly wireless VR experience and have a decent Windows PC.
Noteworthy Features
1440 x 1700 pixels per eye display
90 Hz refresh rate
Three variants
Meta Quest 2 is the cheaper, budget-friendly version of the Meta Quest lineup of VR headsets. It is the comparatively lighter and almost one-third price of the Quest Pro. For that price margin, you don't lose as many features as you think.
You can connect the Meta Quest 2 to a smartphone or PC and enjoy all the exclusive stuff from the Meta Portal. Meta's flagship digital escape called Horizon Worlds is in the nascent stage but that will improve gradually.
This affordable VR headset comes with 6DoF tracking and doesn't need any external sensors. It offers 1832 x 1920 resolution per eye and can go up to a 90Hz refresh rate. It is one of the few headsets that you can use in untethered mode but you will need a Link cable that costs an additional $80.
Noteworthy Features
Works in untethered mode
Can pair with a smartphone and PC
Budget-friendly VR headset
Microsoft Hololens has had a very uncertain future. It was supposed to disrupt the VR industry but failed to do so. However, it is not the usual closed VR headset design available for Xbox and PC platforms. The Hololens is more like a pair of sunglasses with VR features.
This best VR headset for Xbox One can track your head, eye, and hand movements. You can even issue voice commands to perform actions. However, this needs to improve a bit to fully support the gaming experience.
The Hololens application lies in AR applications, which blend reality and virtual reality. But if you want to game on it, just try out new apps, you can do that too. Keep in mind that it is a very expensive proposition.
Noteworthy Features
Open design
Lightweight and comfortable
Can pin 3D holograms
PlayStation VR is the current generation VR headset available for the console only. It uses a combination of tracking hand controllers and a camera system to facilitate the VR experience.
The current generation PS VR headset isn't a bad product but desperately needs a touch-up as far as the 2023 standards go. Sony will release the PS VR 2 in February 2023, and that means a great reduction in the pricing of this best VR headset for PlayStation games.
For starters, you get 1920 by 1080 OLED display which is rare in VR headsets. The resolution is a bit low but for $350, we can't nitpick. It also bundles a microphone with the headset which comes in handy while conversing with your teammates while playing the best Xbox VR games. Make note that you will need an emulator application to play SteamVR games on this cheap VR headset.
Noteworthy Features
OLED display
Cheap headset
Attached microphone
---
Conclusion
These were the 10 best VR headsets for Xbox one that will surely elevate your VR gaming experience.
Our top recommendation will be the Occulus Rift S, which supports Xbox Game Streaming and lets you stream games from the cloud while using the Xbox controller. Other best headsets include the Valve Index, HP Reverb G2, and HTC Vive Pro 2, all of which support StreamVR.
It means that you can play VR games on Xbox One and also play VR-compatible games available on Steam.
---
FAQ
Which Oculus is best for Xbox?
Oculus Rift S is the last console that supported the Xbox game streaming app. Using that feature, the owner could access his/her game library with Microsoft and play games (both VR and normal). This happened via the cloud game streaming service.
Microsoft doesn't have any plans to launch a personal VR headset like Sony. Instead, the only product that it offers for VR is Hololens which isn't affordable for most players. So, stick to an old Oculus Rift S and play VR games on Xbox One console.
Can Xbox run oculus?
Yes, Xbox supports Oculus. But Meta killed the entire lineup and the support to run apps like Xbox game streaming or SteamVR. Now, you only have the library of Meta games and activities which aren't as fun as Zuckerberg and his team claim them to be. So, try to get an Oculus VR headset using eBay or third-party eCommerce sites to enjoy VR gaming on Xbox One.
Will Xbox ever get VR?
We hope that Microsoft strikes a deal with current VR companies. However, it seems highly unlikely that Microsoft will invest a lot of money into R&D and release its own VR headset for Xbox Series X and S. Even Apple has jumped on the VR bandwagon but Microsoft seems to not care at all.
Which console is best for VR?
Oculus Rift, HTC Vive Pro 2, and PS VR are amazing headsets to use with consoles like Xbox One and PS4. But Sony will launch PS VR 2 this year and that will only support PS5. PS4 users will have difficulty finding replacements for their old headsets and controllers.