Safello has installed the Europe's first BITCOIN Automated Teller Machine (ATM) in Helsinki, Finland. Earlier Safello had announced that it would install the ATM in suburban Stockholm, Sweden but Finland has beaten Sweden to the game and thus becomes the first place in Europe to get a PERMANENT Bitcoin ATM.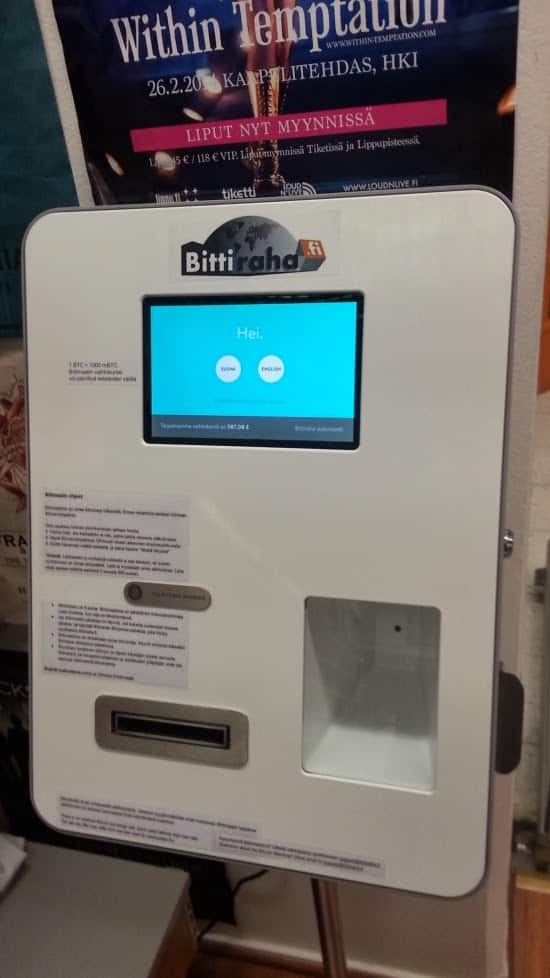 There are two Bitcoin ATMs in Sw
eden and Slovakia, but they are temporary structures and this appears to be the first permanent ATM in Europe.
The ATM has been installed
in a record store at the Helsinki Railway Station.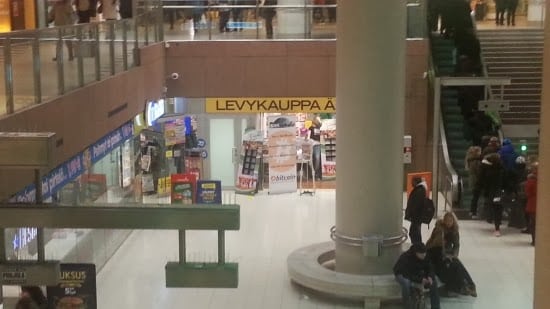 Bittiraha the back-end infrastructure provider for the ATM said that it chose the record store near the Helsinki Railway Station because of the footfalls it gets. T
he railway station is one of the busiest spots in the Finland and Europe and gets an estimated 200,000 footfalls through the lobby every day. The record store where the ATM has been installed is called Levykauppa Ax and it hopes to garner positive publicity in wake of this installation. Its
commercial director Jyri Lipponen said at the launch that
"Actually, we aren't sure about anything when it comes to bitcoin, but we most definitely want to participate in anything which could shake up the traditional foundations of society."
Bitcoins have been in headlines for past month first due to the ban on their usage in China and earlier when a Bitcoin ATM was installed in the United States of America. Today also in the FOMC meet the outgoing Fed Chairman Ben Bernanke is bound to extrapolate upon the Bitcoins and their future in the US economy. The only problem or disadvantage the encrypted currency faces is its usage by the underground sites dealing in drugs, weapons and prostitution as found out by FBI in the Silk Rode raid. But growing acceptance in the financial circles is a big positive and today's ATM installation points towards a brighter future for the BITCOINS.
Thanks to Reddit readers corporate_complicity and Comissargrimdark, the workings of Bitcoin ATM is are explained below
1. It does not necessarily dispense anything physical. If you are trading local currency for BTC, you insert your cash and scan your QR code (where you want the BTC sent). Perhaps a receipt will print with information regarding the transfer (transaction id, amount exchanged, time of transaction, etc.). Some ATMs also allow you to convert BTC to your local currency. This would require you to send the machine BTC from your device, prove you made the transfer, then the ATM would dispense cash to you.
2. And the Bitcoin ATM screen shows the following >
choose language (English or Finnish)

Scan address where bitcoins will be sent(the machine has a scanning window that you can see on the lower right)

insert bills up to desired amount

press send bitcoins

receive bitcoins