A Judge in England today ruled against Google over its policy of using cookies in Apple's Safari browser even when the the same is disabled in browser settings. This ruling allows the Privacy Activists in England to sue Google over privacy infringement in United Kingdom itself instead of filing a suit in distant United States.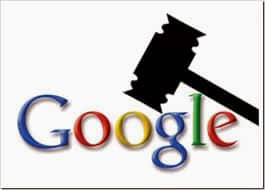 In a ruling by a Judge of High Court in London, the Judge set aside one of the two applications Google had made. The privacy activists can now now continue in the England with a tort claim, based on the allegation that Google unlawfully misused private information. But the Judge has disallowed any injunction against Google. So as of now Google is free to use the tracking cookies in Safari Browser (tracking trick) but it is liable to be sued any where in UK.

The privacy activists had filed this suit based on a similar class action suit filed in USA in month of October, 2013. The US court had thrown out the case but Google was fined Google $22.5 million for using the tracking trick. Google had put forth its argument that the England's Court had no jurisdiction claim on the matter as it was based in US. It had requested the Court to quash permission to sue it in any court in UK.

But today the Judge, Mr.Justice Tugendhat of the High Court in London held that :
"I am satisfied that there is a serious issue to be tried in each of the Claimants' claims for misuse of private information… The Claimants' application to rely on ground (9) in relation to the DPA [Data Protection Act] claim is allowed… the Claimants have clearly established that this jurisdiction is the appropriate one in which to try each of the above claims."

Judge Tugendhat also rubbished Googles claim that the relevant data was not private as it was anonymized. The Judge ruled that being Anonymized does not mean private.


"I find this a surprising submission to be made on behalf of Google Inc. It would not collect and collate the information unless doing so enabled it to produce something of value."

The privacy activists are partly happy with the ruling however Google said it will appeal against the ruling in higher courts.
"We still don't think that this case meets the standards required in the UK for it to go to trial, and we'll be appealing today's ruling."