You Can Keep A Track of Every Space Mission With This Handy Map
Since 1959's Luna 2 probe, there are many investigations done exploring the solar system. Pop Chart Lab has gone and noted down each one since in this beautiful poster that "traces the trajectories of every orbiter, lander, rover, flyby, and impactor to ever slip the surly bonds of Earth's orbit and successfully complete its mission" — a truly astronomical display of over 100 exploratory instruments in all.
This enormous survey is evidence to man's ventures into the grand cosmic ballet that contains hand-illustrated versions of each spacecraft compared against the serried giants of our solar system.
Here's the entire poster: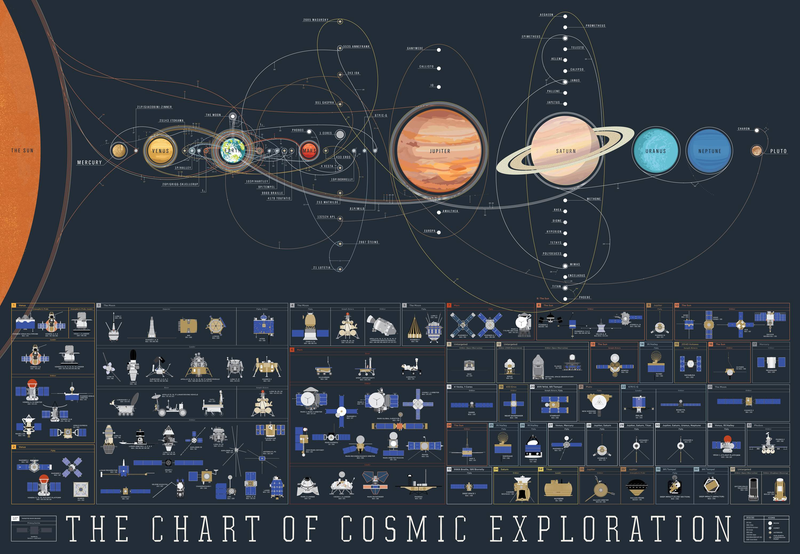 Each poster comes packed in a Pop Chart Lab Test Tube. If you look to the right for finishing options, you may note that framed prints need an additional 7-10 business days of processing time.
With each line numbered, the top half shows where the general path of every probe out there. The bottom half shows what each probe looks like, and is arranged by whatever planet it was assigned to explore.
This poster is pressed in Long Island City with vegetable-based inks using 100 lb. archival stock certified by The Forest Stewardship Council.
The poster is available to preorder now, with shipping starting on Tuesday, 22nd of March.