It is very surprising to know that a handful of women were bold enough to step into the world of hacking and make their presence felt – a field where the art of writing computer code and manipulating computer hardware is always considered to be traditionally dominated by males.
It remains an evolving, multi-billion dollar industry as some hackers are often blamed for causing irreparable damage while others are simultaneously credited for some of the biggest breakthroughs in technology.
No matter what a hacker may be, they are known for their resourcefulness and their knowledge of complexity theory.
The female hackers listed below have been credited with some of the biggest breakthroughs that changed the perception of hacking.
Let's have a look at some of the most beautiful and notorious female hackers and the impact they have on the world.
Best Female Hacker In The World
1. Adeanna Cooke
Modeling and hacking have nothing in common. A former Playboy model, Cooke is famous for her ethical hacking skills and is a self-trained hacker.
One day, Cooke came across an unauthorized website with nude pictures of her on it, which were illegally posted by her long-time partner to make money. That's when she decided to take matters into her own hands and hacked into the account herself to take the entire stolen photos down.
After finding success in her attempts, Cooke also used her hacking gift to help out other models in similar situations. This is probably why she is also known as the "Hacker Fairy" to other troubled women being taken advantage of on the Internet.
2. Xiao Tian
Tian formed the renowned female hacking group called "China Girl Security Team," as she felt that there was no other outlet for teenage girls like her in the male-dominated world of hacking.
Her group has now ties with some of the most notorious hacking organizations in the world and has become one of the largest Chinese-based hacking groups of all time.
As with most well-known and outspoken groups of this nature, Tian and the rest of China's Girl Security Team continue to receive attention from national and international police organizations due to their activities.
3. Anna Chapman
Chapman is a Russian female hacker who was residing in New York City when she was arrested, along with nine others in 2010. She was accused of working for the Illegals Program spy ring under the Russian Federation's external intelligence agency.
Chapman pleaded guilty to a charge of conspiracy to act as an agent of a foreign government without notifying the U.S. Attorney General and was deported to Russia, as part of a prisoner swap. She also lost her U.S. citizenship.
4. Kristina Svechinskaya
One of the most popular names in the world of hacking, Svechinskaya is a Russian money mule hacker. A student of the New York University, she was accused of a plot to defraud several British and U.S. banks of sizeable sums and use of false passports.
Specializing in the use of Zeus Trojan horses, she hacked servers of thousands of bank accounts most within the United States, and then created a series of fake accounts through both Bank of America and Wachovia, which received $35,000 of money theft.
Some authorities estimate that she stole $3 million in as little as a few months. Svechinskaya was dubbed "the world's sexiest computer hacker" for her raunchy but casual appearance.
5. Ying Cracker
Cracker is an educator from Shanghai that offends white people every time she says her full name if they think she's correcting them. She teaches people the basics of how to start hacking; things like changing your IP address or wiping Office passwords.
She is an expert in hacking software writing and charges good money for courses on simple and for high-end hacking tools. Cracker also charges between 500-5000 Yuan per class for helping other people crack software.
6. Kim Vanvaeck
While many of the top female hackers in the world are known for their legal work within the security sector, Gigabyte is on the opposite end of the spectrum. Gigabyte was born and brought up in Belgium and her real name is Kim Vanvaeck.
She is believed to have been the sole creator or primary creator of a number of high-end viruses including Coconut-A, Sahay-A, and Sharp-A that are meant not to steal sensitive information but to destroy them.
7. Joanna Rutkowska
Rutkowska is a Polish ethical hacker who specializes in developing software and tools to counter hackers in the world. So, she's kind of a protector of the common man against machines, Terminator-style. She describes herself as an 'Operating Systems Security officer'.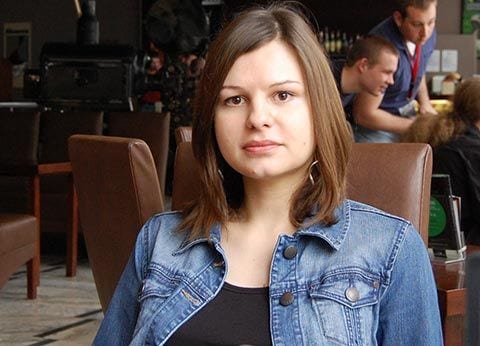 She is best known for demonstrating the vulnerabilities in Windows Vista at the 2006 DefCon conference. An elite hacker, she has launched her own security services start-up called Invisible Things Labs.
8. Raven Adler
Adler was the first woman hacker to be ever-present at the DefCon's hacker conference. She continues to design hack-detecting systems, test and audit hacking detector systems for large federal agencies.
She now works as a senior security consultant for a number of companies and continues to give lectures and regularly publish her work in industry magazines.
She also works with several federal firms and aids them in protecting their online databases.
9. Jude Milhon
Milhon was a hacker and author best known under the pseudonym St. Jude. She started her career as a computer programmer in 1967 only to later form a hacking group known as Cypherpunks.
She was also a member of Computer Professionals for Social Responsibility. Throughout her life, she wrote several books as well as contributed to a number of magazines within both the hacking industry and the computer programming industry.
During her lifetime, she pushed against those who believed hacking was nothing more than a criminal act. She passed away in 2003 due to cancer.
10. Natasha Grigori
Grigori started her career as a hacker in the 1980s but she did not receive fame until the early 1990s with a bulletin-board website for amateur programmers and hackers. With this site, she helped others share, release, and hack various forms of software.
However, in the late 1990s, she founded antichildporn.org, also known as ACPO and Anti-Child Porn Organization, and started working against child-pornography. This website has become one of the biggest campaigners against online child pornography and countless hackers utilize techniques learned from Grigori to help law enforcement agencies find and prosecute distributors.
Unfortunately, Grigori died of severe illness in November 2005, but ACPO has been left behind as a viable and effective organization that continues to operate today.
---
Who is the No 1 female hacker in the world?
Xiao Tian is considered to be one of the best female hackers in the world.
Conclusion
So these were some of the top most famous female hackers in the world. Do let us know of any girl hacker you know about that is worth mentioning in the list.